At the beginning of March, Weekday launched a unisex collection with plant dyed basics, and denim enhanced with hemp. For this limited edition, Weekday partnered up with tech start up Agraloop, who developed a method of transforming food crop waste into brand new fibers. With this sustainable approach, Weekday aims to create great signature denim while setting the mind free from what jeans "should be'". The collection is characterized by exaggerated silhouettes and intresting lace details. All the pieces, including the Mabel Jacket, which comes with detachable sleeves, unite trend and functionality.
‍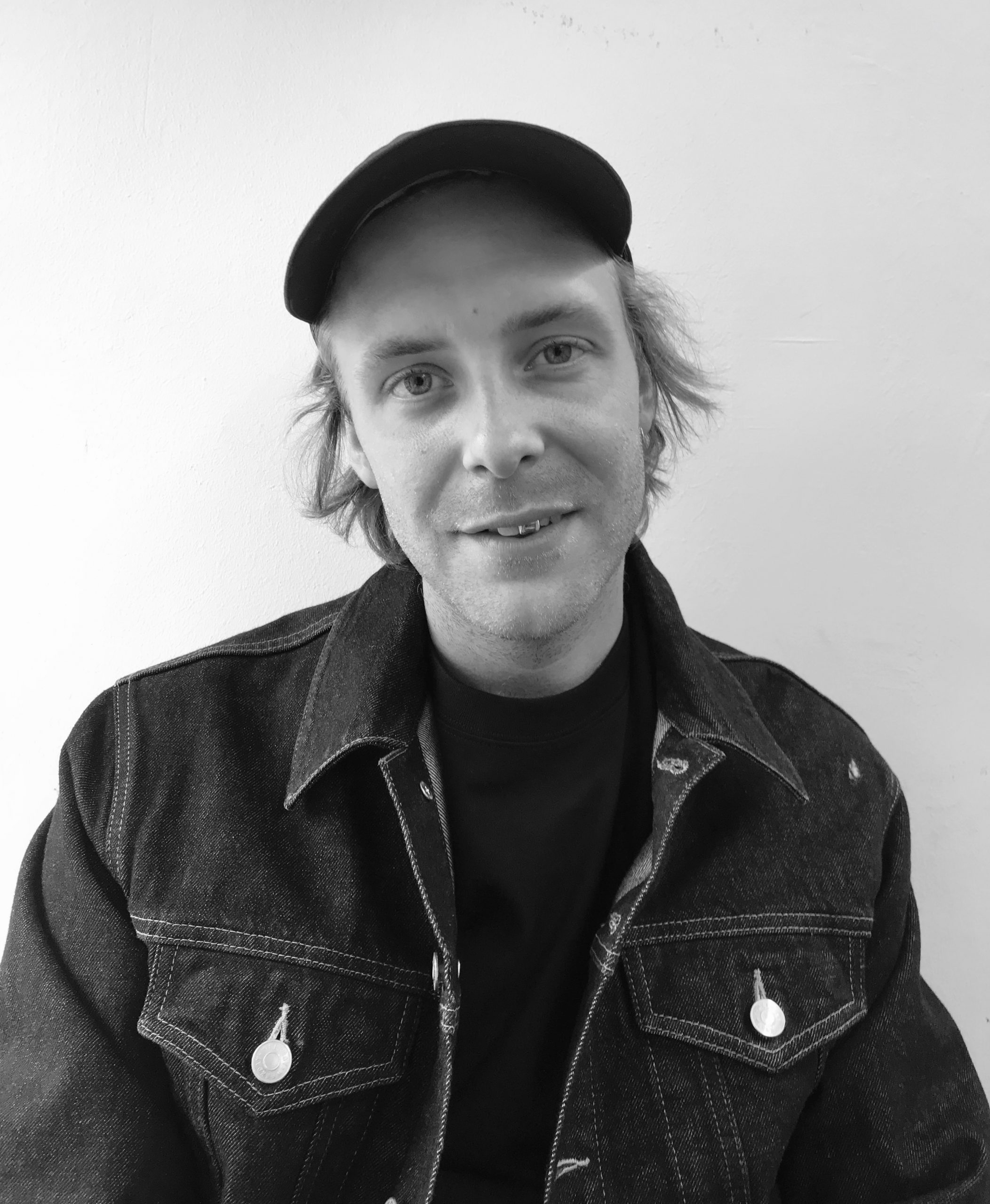 ‍
Fortunately, we had the chance to interview Per Axén, the responsible denim designer, who answered all our burning questions regarding this intersting collaboration.
‍
TITLE: How did the idea for this collaboration come about? How did you come across the tech start up "Agraloop"?

Per: We usually start major shifts, like incorporating hemp fiber into our denim assortment, in the Limited Edition collections. We've worked a lot with linen fabrics before, and hemp has similar characteristics. Hemp has been around for decades but its development got delayed because it was banned. The processing of hemp is similar to that of cotton, and if we can just make it mainstream, we could grown our own hemp here in Sweden. It requires less land, water and pesticides compared to cotton and enriches the soil it's grown on. Being efficient and responsible within all our design practices is very important for us The Plant Based collection's denim is made with AgraloopTM technology, which is developed by materials science company Circular Systems. This technology transforms food waste, in this case waste from oilseed hemp production into bio-fibers that are easily employed in the fashion industry.
‍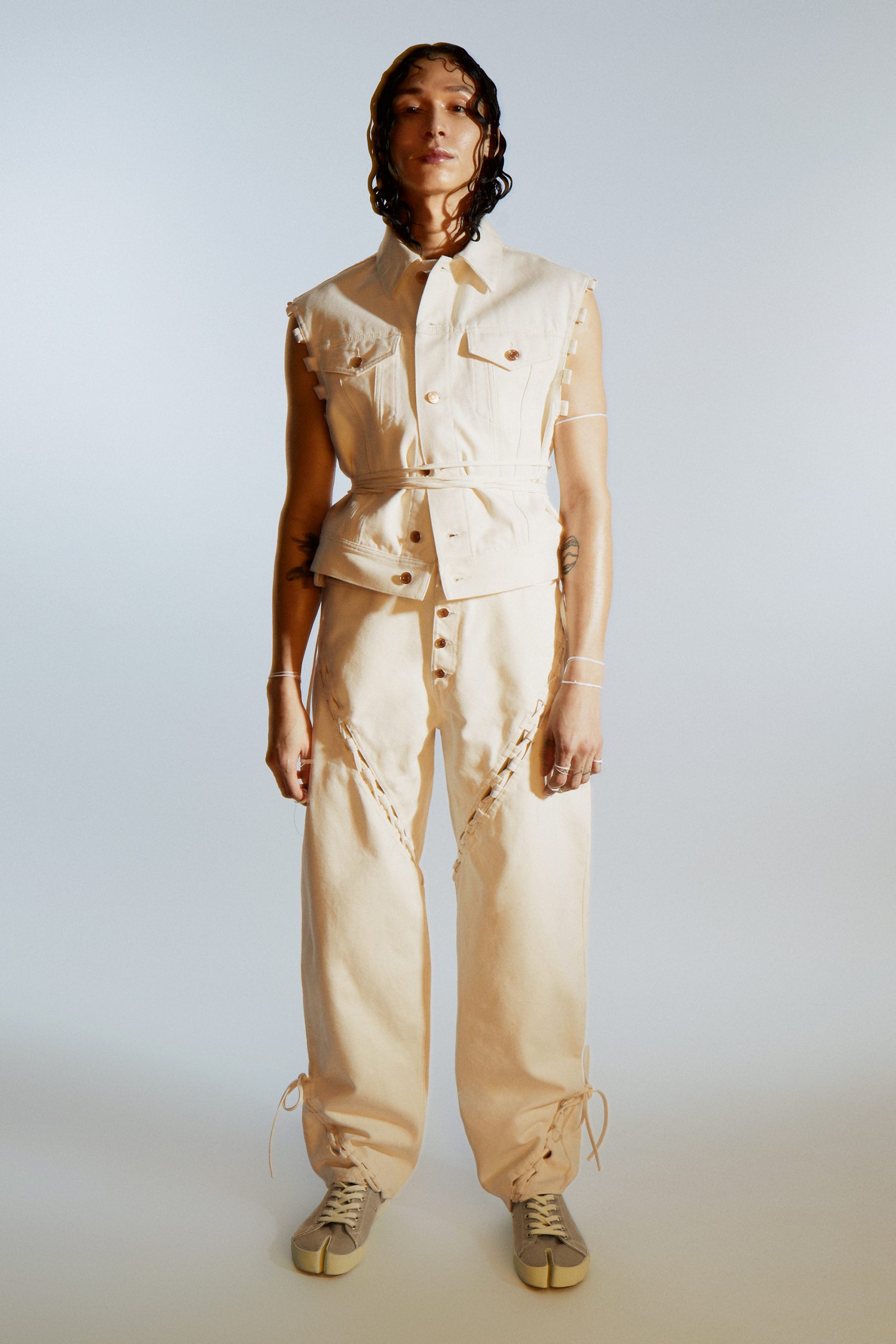 TITLE: Which materials exactly have you used for this capsule? Are they all sustainable?
Per: All are sustainable sourced materials. The hemp enhanced denim garments are natural and uncolored and made with 22% hemp fiber, 30% recycled cotton and 48% organic cotton. The jersey garments are made with 100% organic cotton and with plant-based dye from renewable sources.
TITLE: You already use a hemp-organic cotton mix for the main collection? What are the benefits of using hemp and food crop waste?
Per: The hemp plant is one of the fastest growing plants and it doesn't need much water, energy, pes-ticide or fertilizers compared to cotton. It's very good for soil and can be grown for many years in the same place without exhausting it. This is why hemp is considered to be more sustainable. Hemp has very similar properties to linen, they are often difficult to differentiate. Cottonized hemp processing softens the hemp fiber using little energy or chemical processing, making the fiber look and feel almost indistinguishable from cotton but using much less water to make. Mills and brands often blend hemp with organic cotton for sustainable lower-impact denim.
‍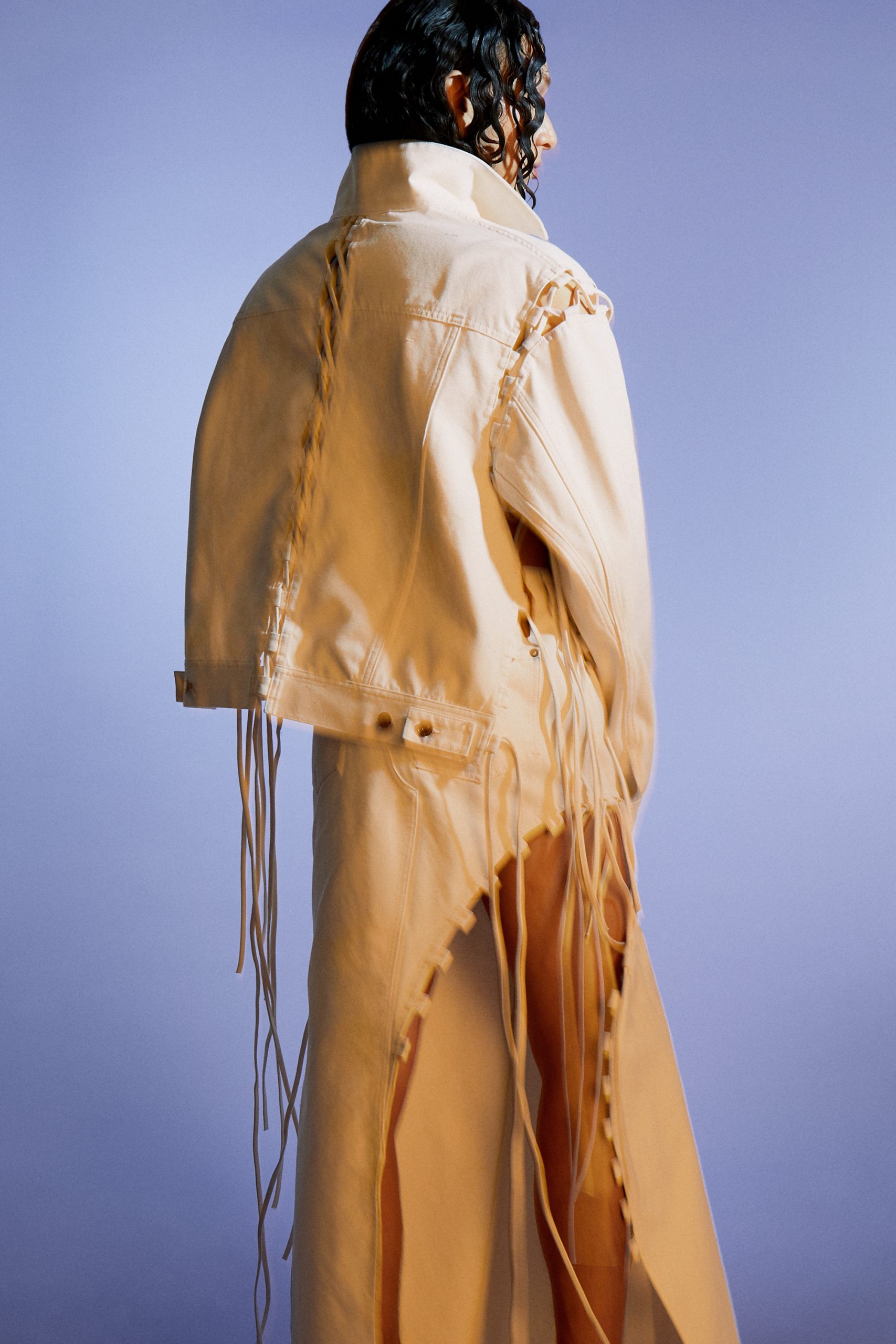 TITLE: How does the customer of this collection look like? Which values do you and your customers share?
Per: We believe customers are pretty aware, and I think generally place higher demands on fashion brands today than in the past, which is a good thing. We are constantly trying to improve and become a more responsible brand by making changes in our range and by offering our customer sustainable alternatives. This project, with hemp enhanced denim is one example and we hope that we can make a positive impact and inform our customers who in turn can make responsible choices with us.
TITLE: The collection feels like a re-definition of the classic denim. How important are fashion/ trends and functionality?
Per: Jeans are the heart and soul of Weekday, they are an universal garment that always proves themselves in terms of design, fit, and detail. With their origin in workwear, they are typically a longlasting and sustainable garment. It is important for us to maintain an organic and fluent process while pushing design boundaries. We had to allow ourselves to be inspired and open-minded. In this case, since the hemp enhanced canvas we used was so rigid dominant, it felt natural to create an oversized silhouette and experiment with shapes. The juxtaposition of the elegant lace-up detailing throughout each garment gives them a unique structural form with plenty of styling options. Along with the natural colouring, each piece is like a blank canvas on its own and will only become more beautiful over time.
‍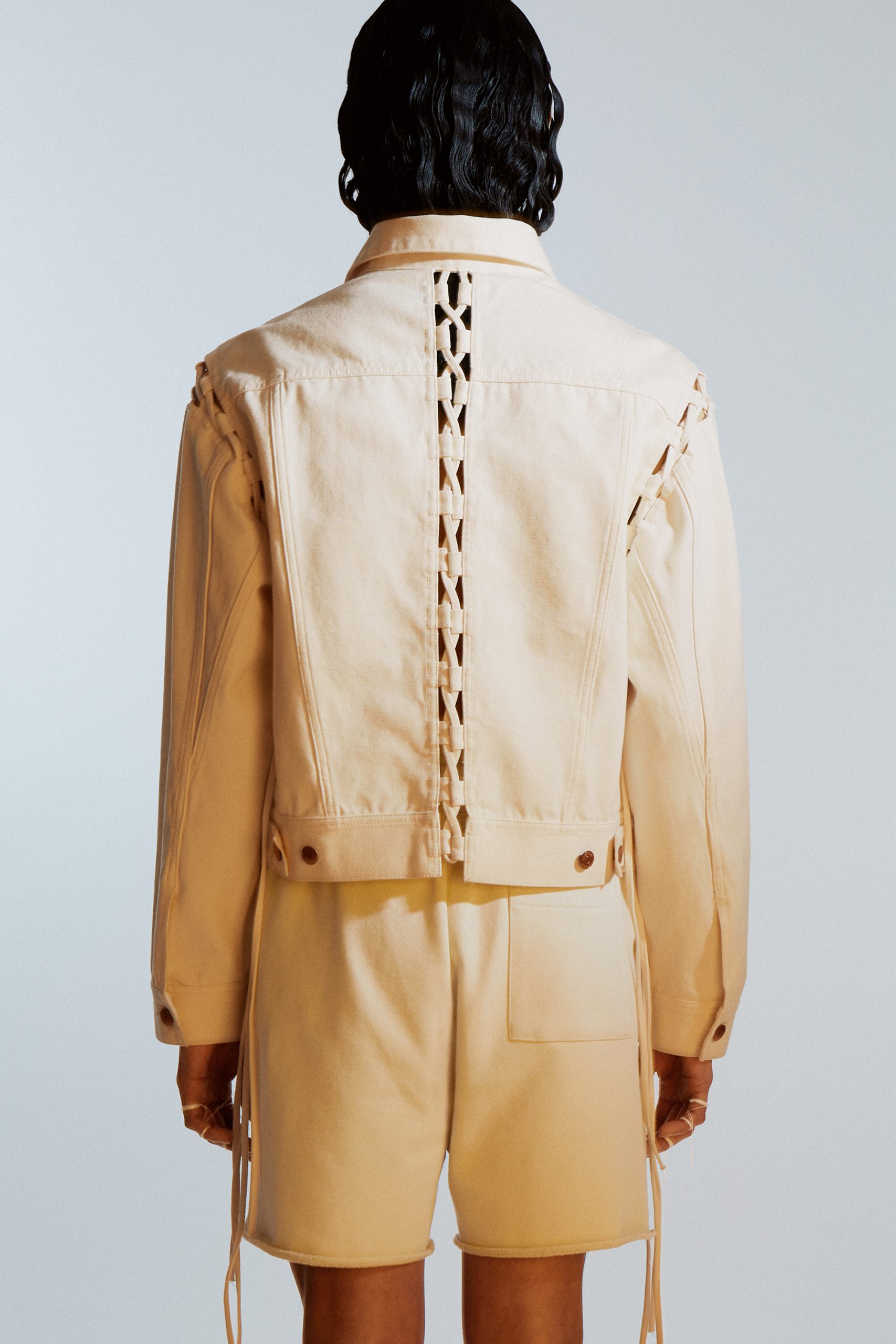 TITLE: Last but not least, what else can we expect from Weekday in the future in terms of sustainability and innovation?
Per: I think a lot about being able to make positive and sustainable change within the fashion industry. A lot of the work we do now, at Weekday, is about fundamentally challenging the perception of waste, from an unwanted thing to a valuable resource. I think this is the future, thinking in a circular way in all that we do, and I hope as many as possible will do the same. The aim is to implement the learnings from projects like the Plant-Based and take giant leaps into circularity throughout our production processes. We currently include post-consumer waste in all of our denim products and use responsible washing techniques in our jeans production process. Weekday has a goal of reaching 99% recycled or responsible sourced materials within 2021. The next step is to increase the share of recycled materials, and the process of blending in recycled cotton in the denim assortment has already started. Circularity is also about how to keep products in the loop for longer. Concepts like Re-Made and Re-Market as well as store flea-markets are some of Weekday's initiatives aimed at enabling garments to circulate.