For clarity: I am not bashing anyone – this is just an observation and simply me being bitter.
And before I start with the actual topic again: A little context if you care to listen. A few weeks ago I was sitting at my kitchen table. My Work-Laptop in front of me – Cigarette in the left hand and my phone in my right hand. And yes, I was procrastinating. As much as I would like to say that I am always focused on work, I, too, am constantly overwhelmed by this lack of motivation and, like so many others, I am almost automatically drawn to TikTok. I love TikTok. I downloaded this fun little app for research a couple of years ago and have been hooked ever since. But that's not the point.
So there I was – laptop glowing brightly in front of me, cigarette out of my left hand now in the corner of my mouth and staring at the little screen in my right. The great thing about TikTok is that its algorithm quickly adapts to your preferences, almost magically suggesting content you didn't even know you were interested in. After some scrolling, it suggested a video of a young girl. A classic "get ready with me". She was holding her products up to the camera and talking about them. Why and how she used them and where she got them from. Nothing out of the ordinary. Until I read the caption: Get ready with me for my Bar Mitzvah. Wait a minute.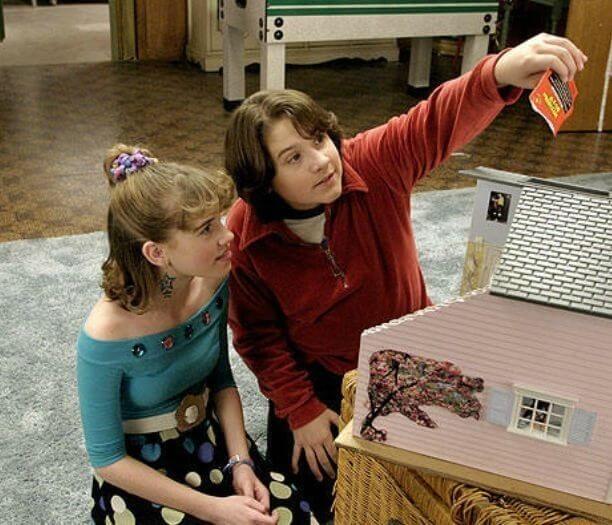 TikTok basically plays videos on a loop. And so I sat there. Watching it once, twice, three times. I watched this girl mix the Charlotte Tilbury Flawless Filter Primer into her Drunk Elephant moisturizer, as I have countless times before. The girl in the video was maybe 12 years old (a piece of information I was lucky enough to glean from the caption) and she was mixing beauty products worth around 90-100 Euros. All to get "that effortless glowy skin look". At the age of twelve. Does a 12-year-old need glowing, dewy skin? Didn't I need it then? Or did I? I quickly stubbed out my cigarette.
I closed the app and went back to work. In the evening, I looked in the mirror and couldn't help but wonder why I was so shocked that a young girl was simply showing off her interest in beauty and make-up. When I was twelve, I also enjoyed my mother's little jars and tubes: the only difference was that I didn't have an audience.
And as is so often the case, the problem lies not in the individual, but in the big picture.
Nowadays teens' language and entertainment is very different from what you and I may have grown up with. Online and in the playground, eleven-year-olds call each other "submissive and breedable", while thirteen-year-olds have "MILF" or "DILF" in their Instagram bios. They no longer wear Justice or Aéropostale clothes, but Gucci belts and Supreme puffers. And gravitate more towards Drunk Elephant and Charlotte Tilbury than Nivea and Manhattan Dream Matt Muse. All this begs the question: how has social media affected the way younger people interact with each other and the world at large?
In an advertisement for Calvin Klein, teen singer Billie Eilish primarily describes why she chooses to wear baggy and more masculine clothing. She narrates, "nobody can have an opinion because they haven't seen what's underneath. Nobody can be like, "she's slim-thick", "she's not slim-thick", "she's got a flat ass", "she's got a fat ass". No one can say any of that because they don't know." For the June 2021 cover of American Vogue, a legally aged Eilish donned a figure-hugging outfit and a pair of latex opera gloves, a stark contrast from her typical street style. Many of her fans supported her change in style, while others shared their virulent opinion, using lewd, crass and abusive language. Eilish's experience reflects the "damned if you do, damned if you don't" criticism and expectations young teens face.
Accompanying the Death of the Pre-teen is the death of "Tween" media and retail. Magazines targeted at young teens such as Twist, Tiger Beat, Pop Star! and J-14 are now irrelevant or have gone defunct. They cannot keep up with the growing pace and glamor of social media. Instagram, TikTok and YouTube are now encyclopedias for kids to learn how to be the "cool kid on the block". Currently, the "block" is not limited to one's school, neighborhood, or local commercial centers; it has grown to encompass the digital sphere, where the young and impressionable can be perceived as "cool" by millions of people around the world.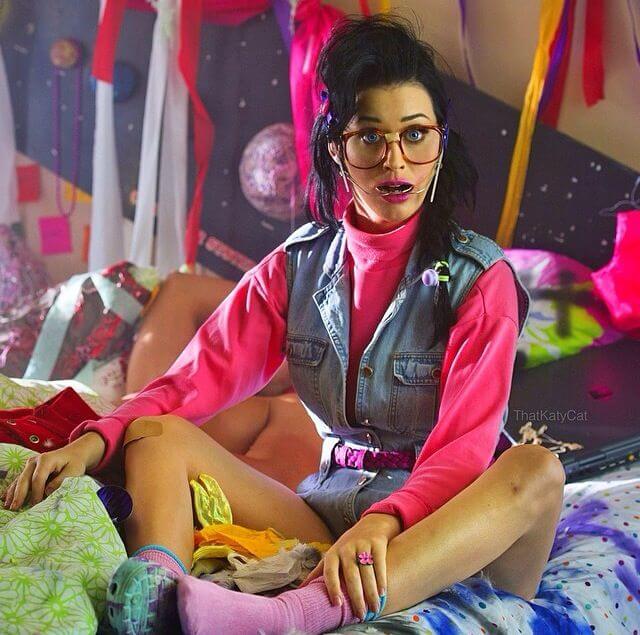 And somewhere there, between millions of viewers, your own interests and the unbearable need to belong as a teenager, lies the crux of it all. Imagine not only having to perform in the schoolyard and deal with the pressures of your own existence, but also having an audience. And yes, you could argue that being online is a choice. But being online is part of being part of it. It's inherent to being a teen nowadays.
And now you are maybe twelve years old and you see your favourite influencers (who are usually well over 20) using these beauty products and of course you take a leaf out of the book of your big brothers and sisters on the internet.
The pre-teen and early teen years are an uncomfortable experience in themselves. It is a time when most people are going through the early stages of puberty, discovering new likes and dislikes and exploring their identities. Dealing with big emotions and wanting to fit in makes this age group particularly vulnerable to manipulation and exploitation. It's no wonder that the pre-teen demographic is no longer going through its "awkward years". Today's pre-teens are sexualised and ridiculed for their childishness, yet are expected to act and think like young adults.