Did The Internet Kill Pre-Teens?
For the sake of clarity, let me emphasize that I'm not criticizing anyone. The following is merely an observation, and I'll admit to feeling a bit bitter about it.
Before we dive back into the main topic, let me provide some context, if you're interested. A few weeks ago, I found myself sitting at my kitchen table, my work laptop in front of me. I had a cigarette in my left hand and my phone in my right. Yes, I was procrastinating. As much as I'd love to say that I'm always focused on work, the truth is that, like many others, I often succumb to a lack of motivation and find myself automatically drawn to TikTok. I must confess, I love TikTok. I initially downloaded this fun little app for research purposes a couple of years ago, and I've been hooked ever since. But that's not the point I want to make here.
So, there I was, the laptop screen glowing brightly, the cigarette now in the corner of my mouth, and my gaze fixed on the small screen of my phone. The great thing about TikTok is its algorithm, which seemingly knows your preferences and magically suggests content you didn't even know you'd be interested in. As I scrolled through, it recommended a video featuring a young girl doing a classic "get ready with me" routine. She held up her beauty products to the camera, talking about why and how she used them and where she got them from. Nothing out of the ordinary, right? Well, that changed when I read the caption: "Get ready with me for my Bar Mitzvah." Hold on a minute.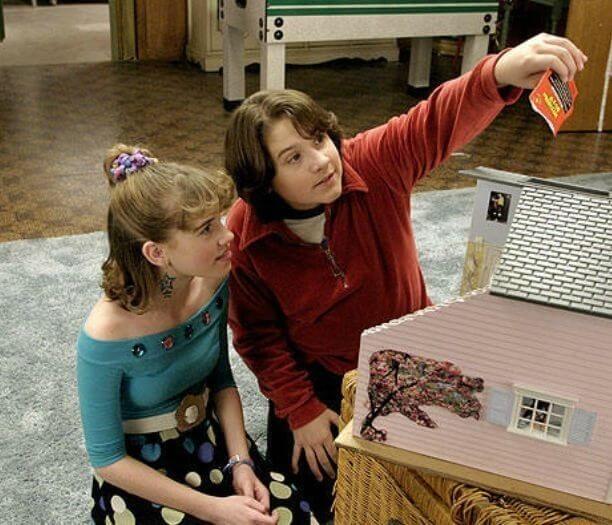 TikTok plays videos on a loop, so I found myself watching it once, twice, three times. I watched this girl blend the Charlotte Tilbury Flawless Filter Primer into her Drunk Elephant moisturizer, just as I've seen countless times before. From the caption, I gathered that the girl in the video was around 12 years old. And there she was, using beauty products worth approximately 90-100 Euros, all to achieve that coveted "effortless, glowy skin look." But does a 12-year-old really need to have radiant, dewy skin? Did I need it when I was her age? Or did I? In that moment, I swiftly stubbed out my cigarette.
I closed the app and returned to work. Later that evening, I looked at myself in the mirror and couldn't help but wonder why I was so taken aback by a young girl simply showcasing her interest in beauty and makeup. When I was twelve, I also enjoyed exploring my mother's collection of jars and tubes. The only difference was that I didn't have an audience.
As is often the case, the problem doesn't lie solely with individuals; it's a bigger issue. Nowadays, the language and entertainment preferences of teenagers are vastly different from what you and I experienced growing up. Eleven-year-olds refer to each other as "submissive and breedable" online and on the playground, while thirteen-year-olds proudly include terms like "MILF" or "DILF" in their Instagram bios. They no longer gravitate toward brands like Justice or Aéropostale but prefer Gucci belts and Supreme puffer jackets. They lean more towards Drunk Elephant and Charlotte Tilbury than Nivea and Manhattan Dream Matt Muse. All of this raises an important question: how has social media influenced the way younger generations interact with each other and the world?
In a Calvin Klein advertisement, teen singer Billie Eilish explains her choice to wear baggy and more masculine clothing. She narrates, "Nobody can have an opinion because they haven't seen what's underneath. Nobody can say things like, 'she's slim-thick,' 'she's not slim-thick,' 'she's got a flat ass,' 'she's got a fat ass.' They just don't know." On the June 2021 cover of American Vogue, a legally-aged Eilish donned a figure-hugging outfit and latex opera gloves, a stark departure from her usual street style. Many of her fans supported this change, while others expressed their harsh opinions, resorting to lewd and abusive language. Eilish's experience exemplifies the "damned if you do, damned if you don't" criticism and expectations that young teens face.
Accompanying the decline of the pre-teen stage is the demise of "tween" media and retail. Magazines targeting young teens, such as Twist, Tiger Beat, Pop Star!, and J-14, have become irrelevant or ceased publication altogether. They simply can't keep up with the rapid pace and allure of social media. Platforms like Instagram, TikTok, and YouTube now serve as encyclopedias for kids, teaching them how to be the "cool kid on the block." However, the concept of a "block" is no longer confined to one's school, neighborhood, or local commercial centers. It has expanded to encompass the digital realm, where young and impressionable individuals can be seen as "cool" by millions worldwide.
Somewhere within the vast realm of millions of viewers, personal interests, and the overpowering need to fit in as a teenager lies the crux of it all. Imagine having to perform not only in the schoolyard and face the challenges of your own existence but also having an audience. Yes, one could argue that being online is a choice. However, being online has become an integral part of being a teenager in today's world.
Now, let's say you're around twelve years old, and you see your favorite influencers (who are often well over 20) using these beauty products. Naturally, you follow in the footsteps of your older siblings on the internet.
The pre-teen and early teen years are already challenging in themselves. It's a time of puberty, discovering new interests, exploring identities, and dealing with intense emotions. The desire to fit in and belong makes this age group particularly vulnerable to manipulation and exploitation. It's no wonder that the pre-teen demographic no longer experiences the traditional "awkward years." Today's pre-teens face sexualization and ridicule for their innocence, yet they're expected to behave and think like young adults.