Grimes's Genesis beats up and you see three young people riding bicycles through fields in a picturesque setting of a lovingly designed Coming of Age film. This is followed by heartwarming shots in a botanical garden and you just want to cry. Every second of the film Futur Drei was pure enjoyment.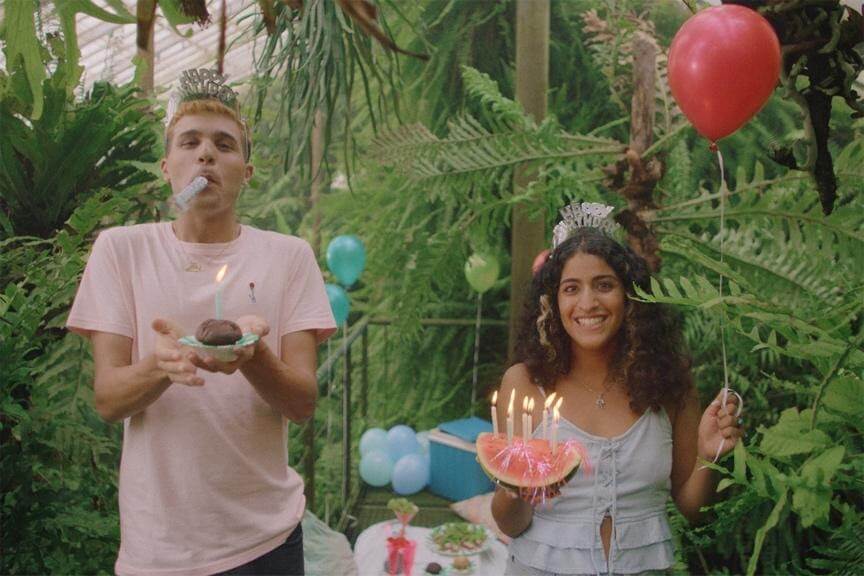 The independent production of the film Futur Drei, directed by Faraz Shariat, celebrated its premiere at the Berlin Film Festival in February 2020. The film has been shown in selected cinemas since September 24th. The story line, without spoiling too much, is about the main protagonist Parvis (Benjamin Radjaipour), who is the son of an Iranian immigrant family and lives in Hildesheim, Germany. There he lives a carefree, excessive life as it seems in the beginning. Due to various circumstances, Parvis has to hold social hours in a housing project for refugees. The men living there immediately notice that Parvis is very different from the stereotypical man. His look is extravagant and he enjoys celebrating himself. To make matters worse, he is very clumsy in his area of responsibility in said residential project and his efforts to translate into Farsi leave much to be desired.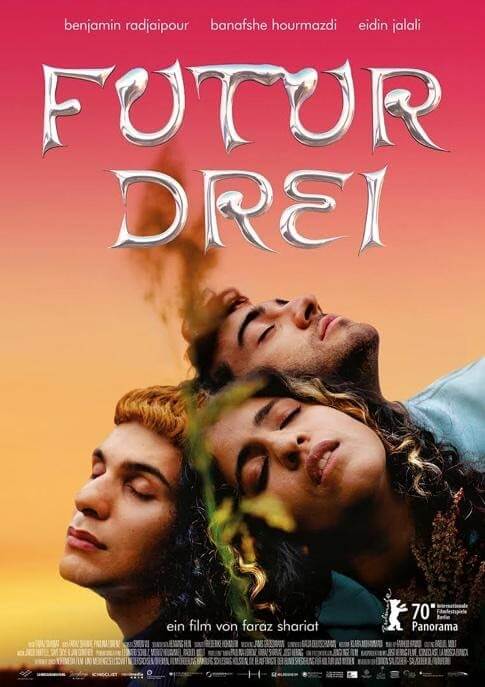 The viewer quickly becomes aware that a romantic tension between the Iranian refugee Amon (Eidin Jalali) and Parvis is potentially in the air. But he has difficulties to be confronted with his sexuality. The other men in the dormitory forbid Amon from contacting Parvis, which is why he cleverly tries to cultivate a friendship with Amon's sister Banafshe (Banafshe Hourmazdi) in order to get closer to Amon. The result is a unique team of three with which one would love to move around the houses of Hildesheim. The main actors create wonderful, detailed characters with their very realistic nature, for whom you build an empathic bond despite relatively little dialogue. 
The extremely delicate visual language of the film is also worth mentioning. Due to the different influences of neon and pastel colors, the viewer always has the feeling of being in a dreamy scene, which sometimes blurs the ties between reality and possible fiction. This leaves a lot of room for thought. There are also some scenes that are reminiscent of contemporary music video productions due to their excellent musical background and the direct view of the protagonists into the camera. 

With its autobiographical features, its diversity in every field, its educational work and its wonderful aesthetics, Futur Drei deserves a special place in the ranks of German coming-of-age films.