Many brands exist in the wider "Supreme cosmos". Formerly and still employed creatives like Brendon Babenzian (@noahclothing), Aaron Bondaroff (@anewyorkthing), Alex Olson (@biancachandon / @callme917) and Sean Pablo (@paradis3nyc) started their own ventures and established them as streetwear staples, but former Supreme brand director Angelo Baque's Awake clearly stands out.
Baque launched Awake in 2012 to "capture the unique cultural spirit and sensibility of New York City". But what exactly does that mean? When talking about NY, the term "melting pot" often comes up. This metaphor describes a heterogenous society evolving into a homogenous mass meaning all the immigrants coming into NY (or better said the US in general) becoming something new – Americans. Nowadays scholars know that the term "salad bowl" is much more fitting. Many different ingredients coming together to make something new without "melting together", but still having an identity on their own.
Queen's-bred Angelo Baque once told the Council of Fashion Designers of America about how his Ecuadorian heritage made him stand out in his home borough, whose populartion consisted mainly of Dominicans, Puerto Ricans and West Indian immigrants, who as Baque puts it "prefered to stick to their own". He found a new home in New York's downtown – a world full of alternatives music, graffiti, skateboarding and fashion. After working at stores like Stüssy, several magazines and concept store Nome de Guerre, he started at Supreme in 2006, where he held the position of brand director for a full decade. In this time Baque's creative direction led the former "If you know, you know"-spot to become one of the hottest and most talked about fashion brands worldwide.
After he left the streetwear giant, he finally could focus on Awake. The name in itself describes what Baque is all about. "Awaking" and opening the mind of his audience.
Not only by releasing classic fashion pieces like this season's CARGO COLLARED ZIP UP JACKET accompanied by the matching EMBROIDERED CARGO PANTS (not only available in a conservative all black get up, but in a colorful cheetah version as well), but by using his name and power to use them for a greater good.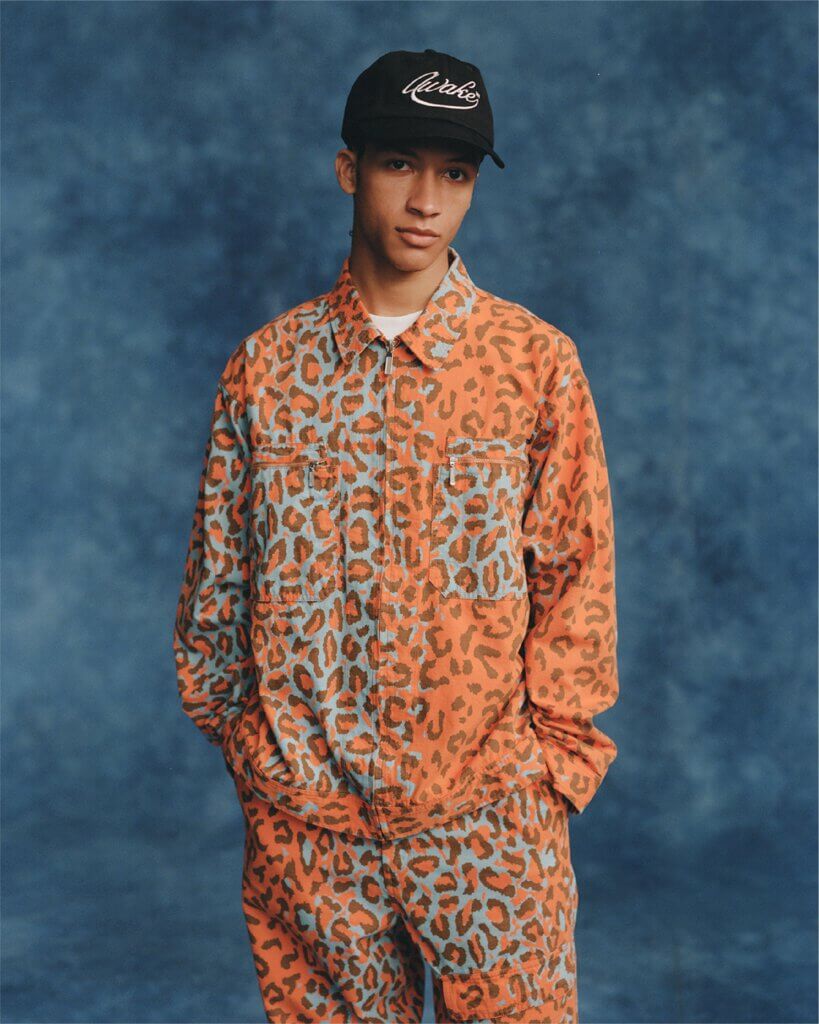 It does not come from nothing that one of the prominently featured images teasing the recent Spring '22 collection shows a baseball hat featuring the phrase "Awake la Comunidad" embroidered on it.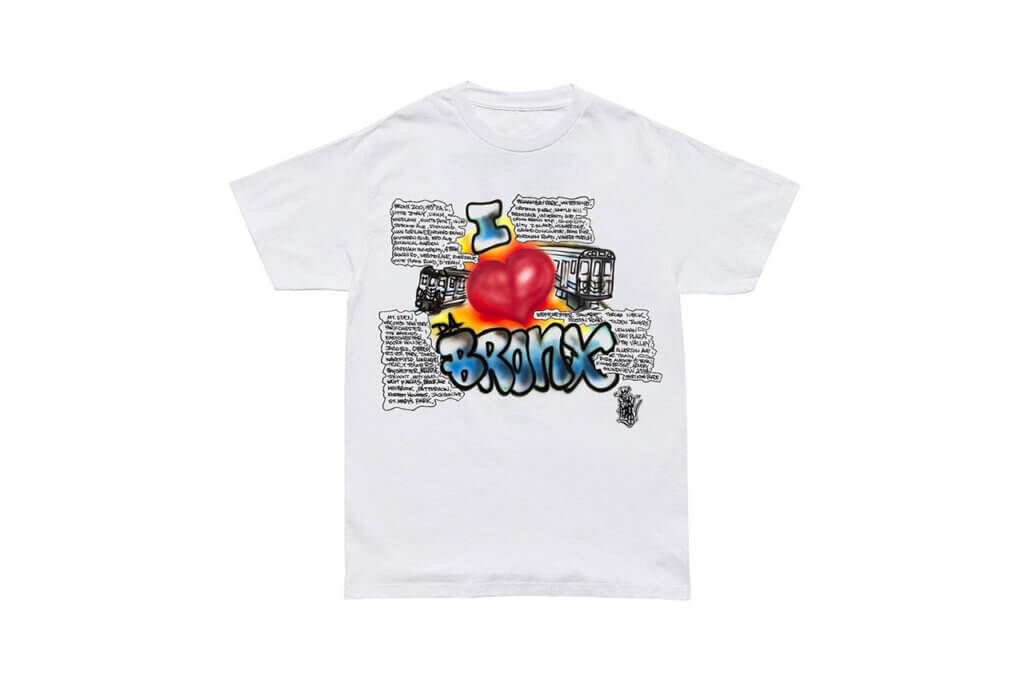 When in January 2022 a fire completely destroyed a 19-story building in the Bronx, claiming 17 lives, Awake and marketing agency No Company gathered 87,5k $ to aid the survivors and the families of the tenants, whose lives where taken by the lacking security of the building.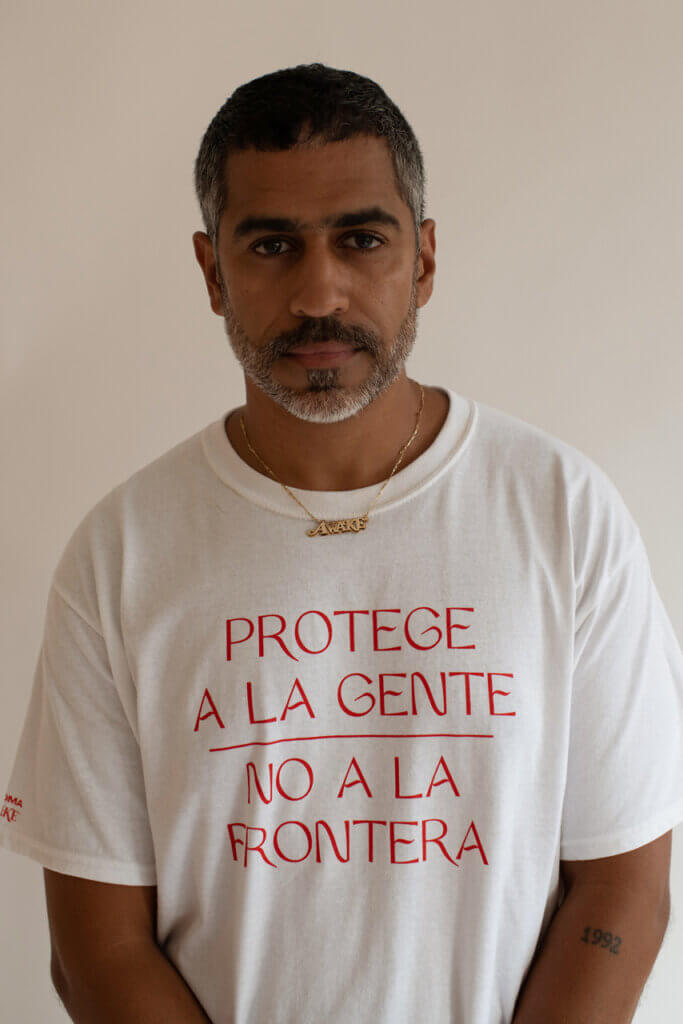 In 2019 when an orange colored, racist mad man was in charge of running the US' business, constantly raging about about a needed wall to protect his country from Middle and South American immigrants, Awake released the PROTEGE A LA GENTE. NO A LA FRONTERA (PROTECT THE PEOPLE. NOT THE BORDERS.) t-shirt to raise awareness for the mistreatment of immigrants at the US border. The tee came in an English and a Spanish version, also featuring helpful guidelines for handling being detained by ICE, the Immigration and Customs Enforcement of the US. All profits went to charitable organizations providing help to migrants and immigrants.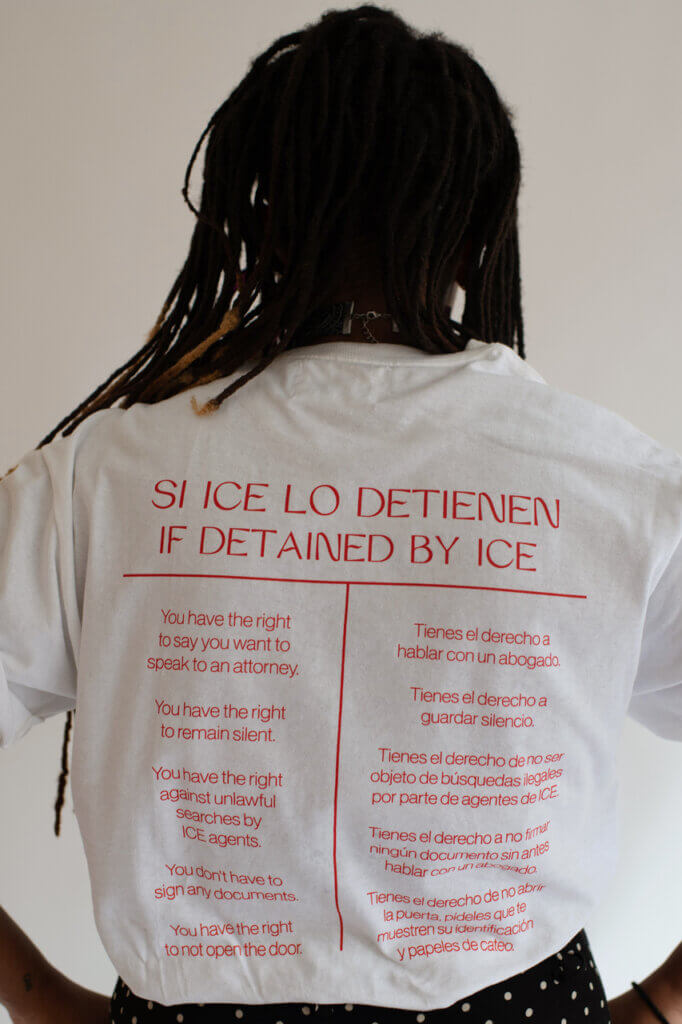 In 2020 Awake released a shirt featuring American political activist, author and philosopher Angela Davis and this season, we find a tee sporting the image of
Langston Hughes, the famous African-American social activist, poet and author. This is nothing to just wear, but something to understand. Something to let you think about picking up a book, when you are in urgent need for a new #lastpickup.
The right term to describe Awake is "edutainment". It educates as much as it entertains. Wearing awesomely designed clothing like the BUTTERFLY SWEATER VEST or the EMBROIDERED PAISLEY SHIRT counts as being entertained, right?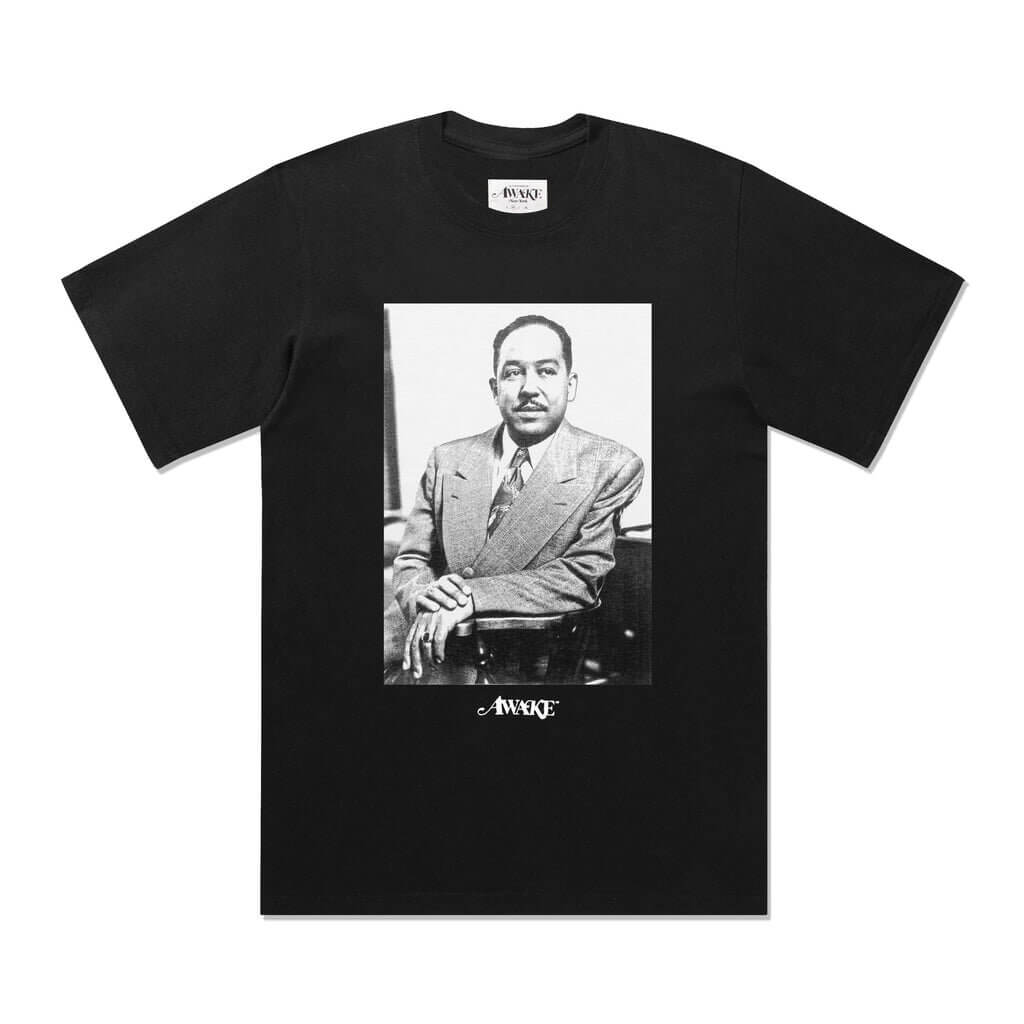 Awake's first drop of their Spring '22 collection already dropped with the second drop scheduled for May 13th, featuring heavy weights such as the WINDOWPANE SUIT (We finally need to make the suit an accepted every day clothing item, even if you are lucky enough to NOT have to wear one to work!) and the WATERCOLOR FLOWER CAMP SHIRT, that since the first teaser images released has been hailed as one of the best pieces of the collection by blogs such as STREETWEAR NIGHT LIVE.
The author's favorite piece of the whole collection is by far the PRINTED COAST TO COAST ZIP UP FLEECE, a fleece jacket not only sporting the beloved and lost Twin Towers, but also the world famous Hollywood sign on the back. It does not get more NY (and also LA) than this.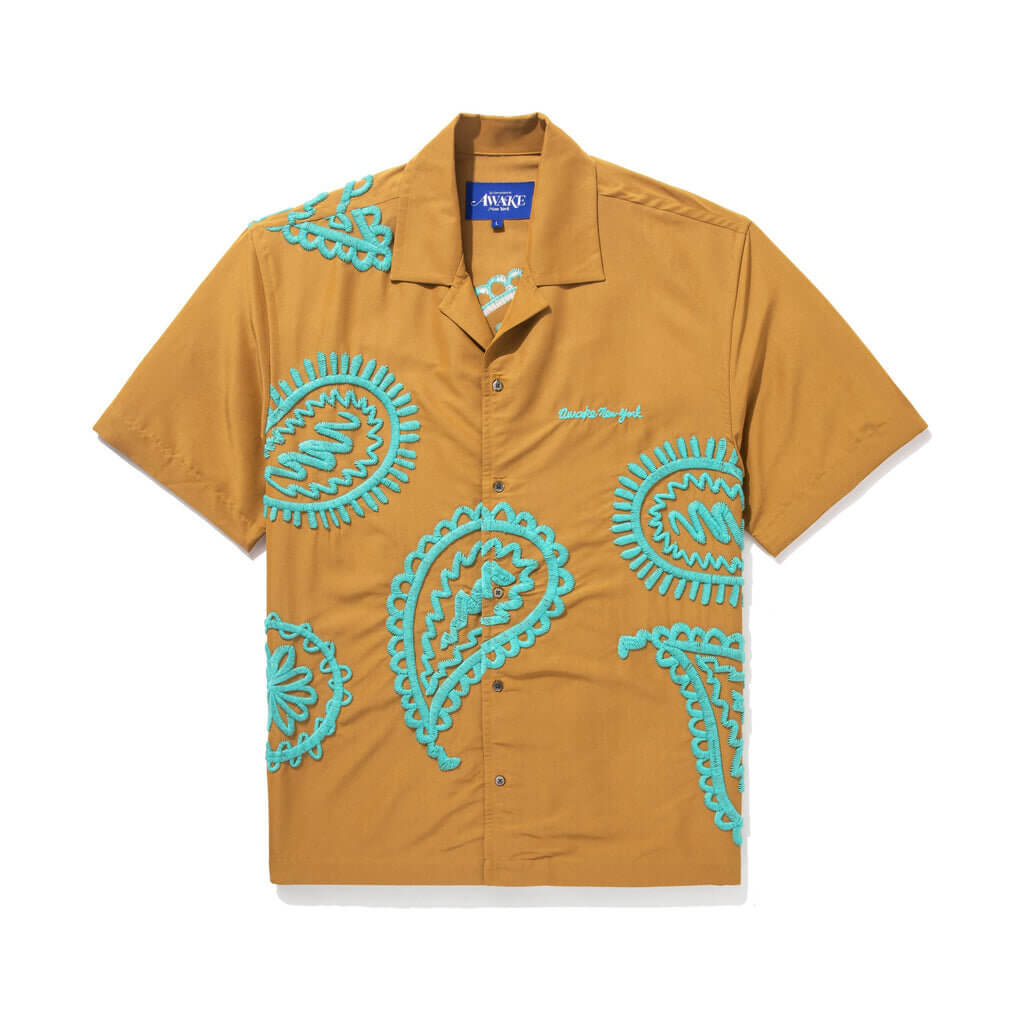 Angelo Baque has never disappointed over his decade-spanning run at Supreme and since then has always used his powers to educate, help people in need and of course dress us in some of the finest streetwear that has glanced bodies since Shawn Stüssy started toying around with an old permanent marker and coincidentally "inventied" streetwear.
Baque is a role model (The author writing this article right now is also of Ecuadorian heritage and just wants to underline the impact Baque's work had for POCs and especially him. Thanks, Angelo!) and one of the shining examples of what fashion is supposed to be – full of culture and of course good looking. Just like his hometown of NY and the many comunidades that call the Big Apple their home.
Awake Spring '22 is now available at selected shops and on www.awakenyclothing.com.