Eastpak is launching their first collab' with the French label Koché. Well, don't we live in exciting times?
A brand that is known for backpacks, cross-body-bags, sports bags or trolleys teamed up with a fairly young brand from France and the outcome is incredibly colorful and visually pleasing for every fan of textiles, structures and design. While many of us probably have owned an Eastpak item in their life or has some memories of Eastpak pencil cases in school, Koché stands at the crossroad of couture know-how, streetwear attitude and youth culture energy. Moreover, The brand was founded in 2015 by the Artistic Director of Maison d'Art Lemarié (Chanel group), Christelle Kocher.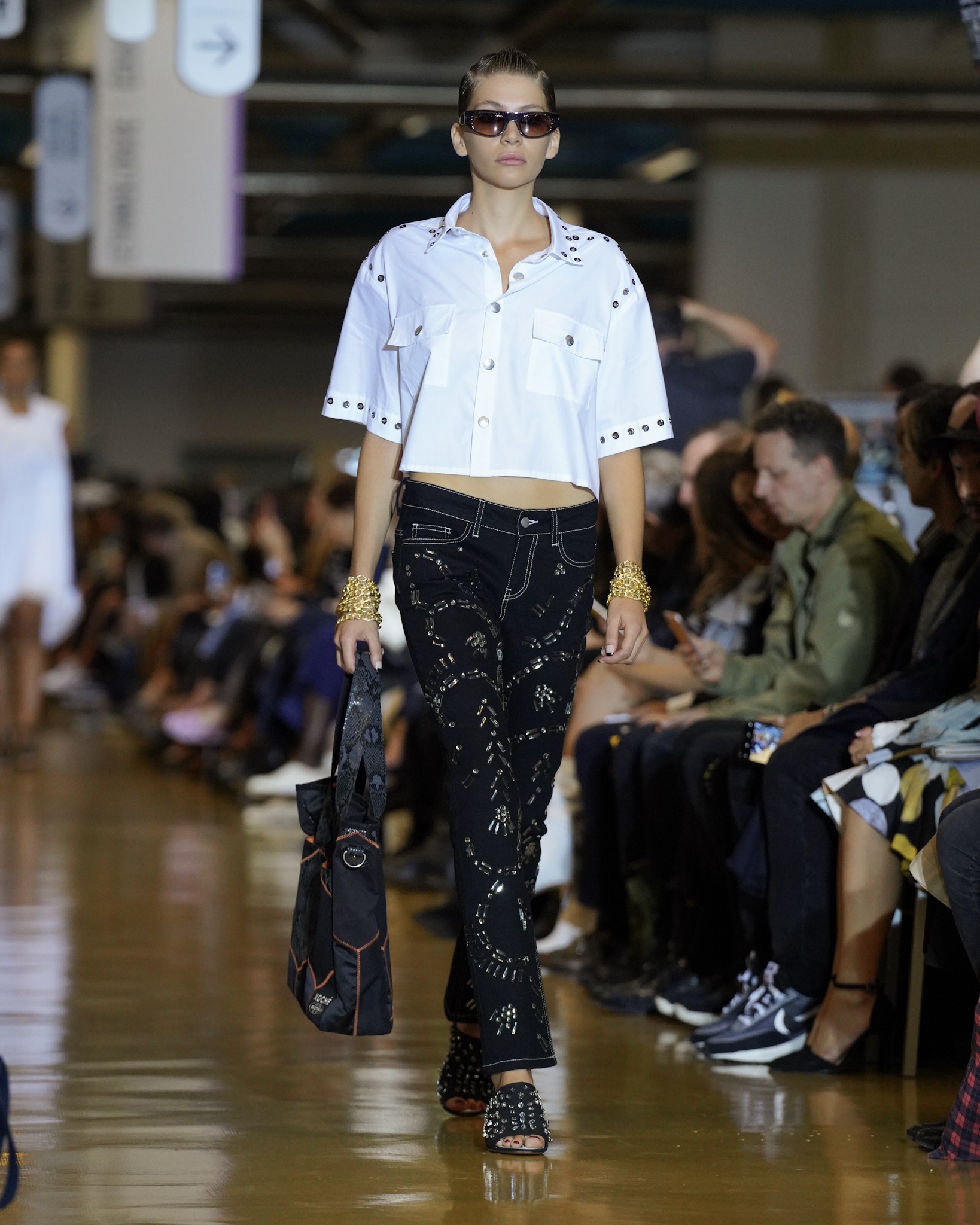 As a graduate from Central Saint Martins, Christelle Kocher has worked in many different cities and for various brands, such as Bottega Veneta or Chloé. With her latest work on the collection with Eastpak, she is drawing on the roots of football culture and recreates the traditional pattern of a football using energizing fabrics and intricate but also striking details. Her influences are applied to Eastpak's classics: Padded Pakr, Springer, Orbit and Kerr.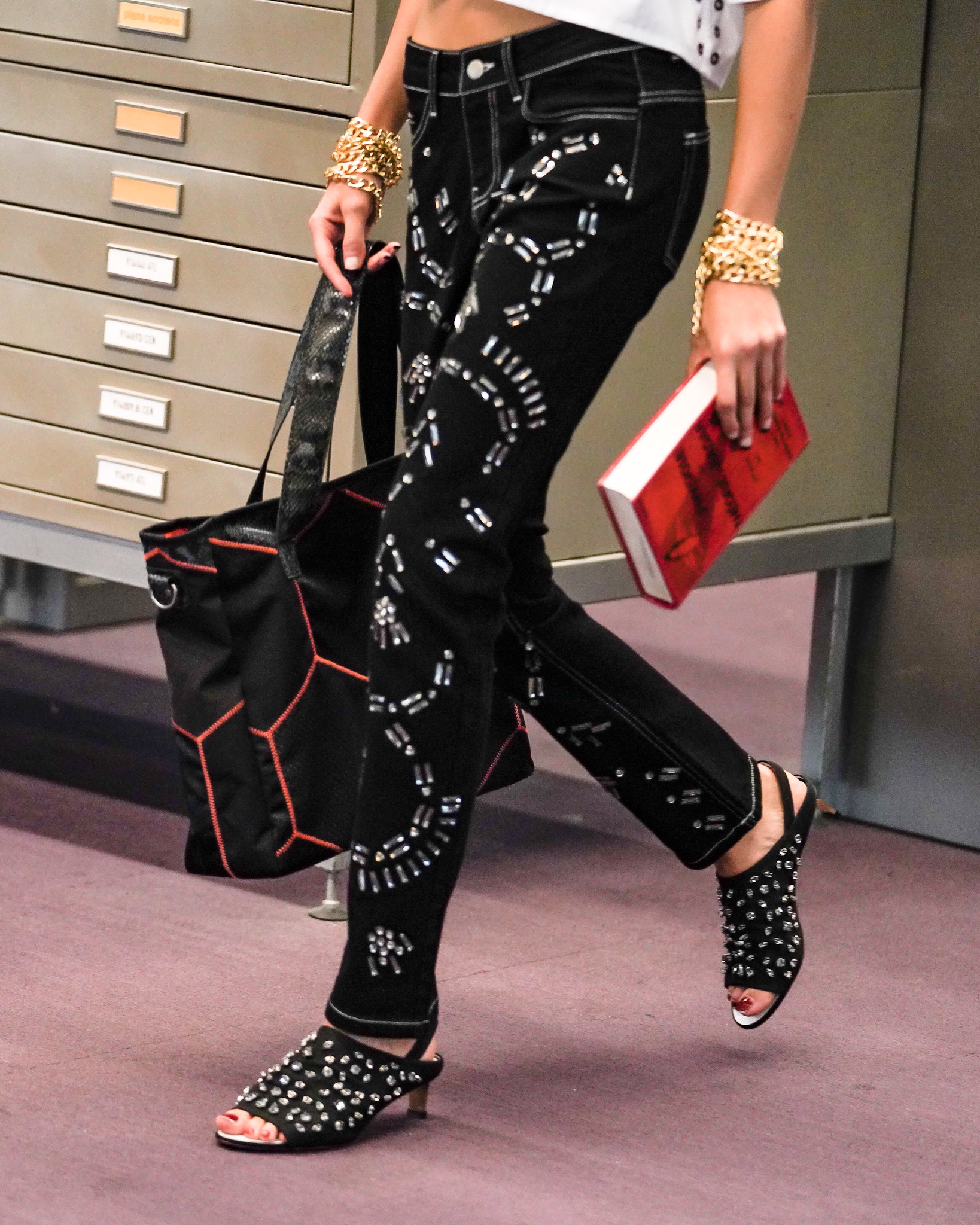 The symbiosis of these two brands is fashionable patchwork at its finest. In this collab, sport meets street culture, and traditional silhouettes meet innovative materials. The fact that recycled materials and creativity play a huge role in Kocher's work is very visible and enriches Eastpak with an interesting twist. The vibrant colors and extravagant prints go hand in hand really well and create new vibes for each of the brand.  Basically, Koché and Eastpak have created avantgarde sports wear that pays tribute to sports, particularly football and art. It's a great match.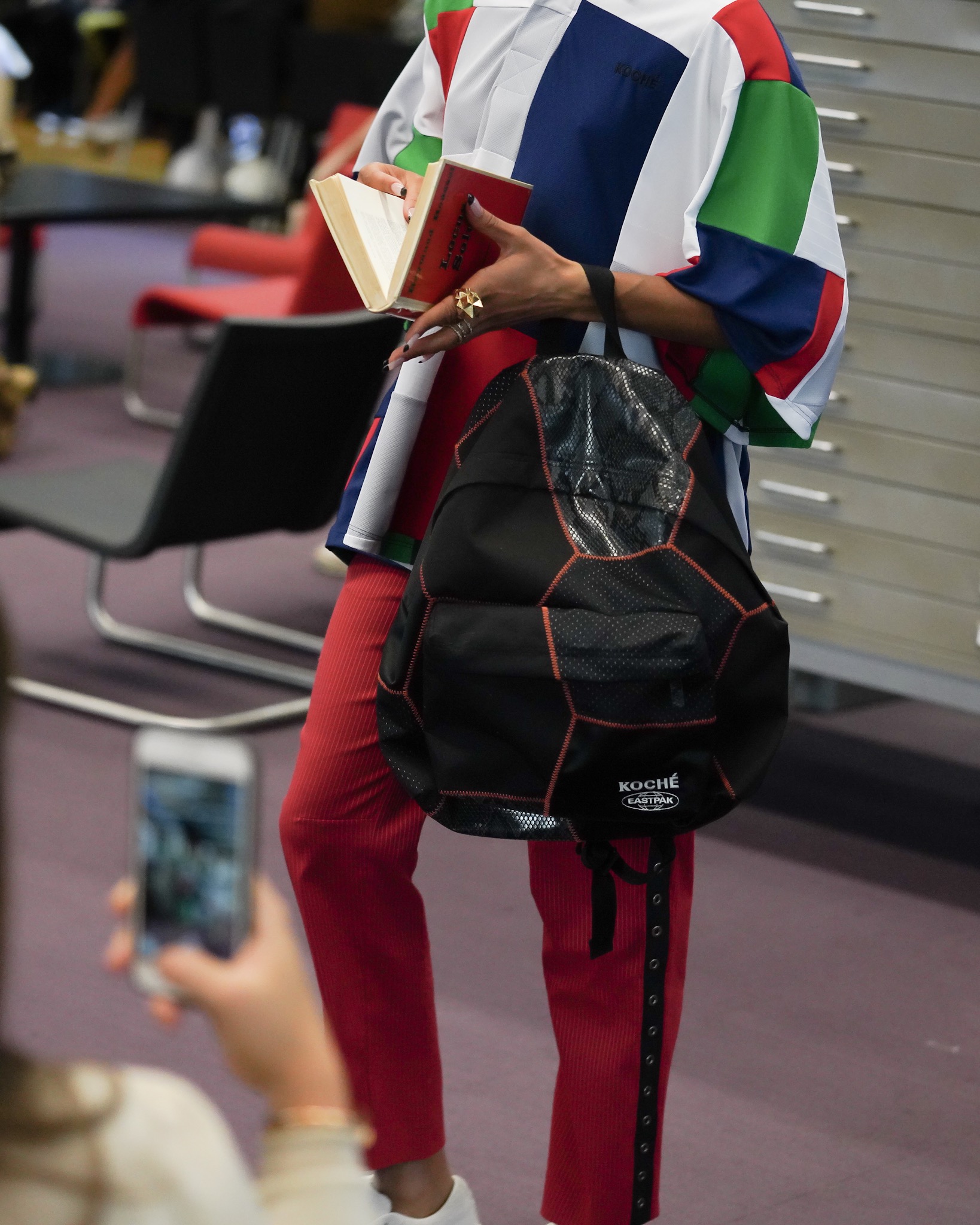 ‍