I hate to be that girl – but I am going to be that girl. With his resort collection for 2024, Demna has probably put the last nail in the already closed coffin of Balenciaga. Because: Playing it safe ain't gonna cut it.
But one thing at a time: Balenciaga just presented its recent Resort Collection for 2024. To do this, Demna takes us to the streets – the ones outside 10 Avenue George V in Paris, to be precise. Presented as a five-minute video, the time-lapse clip captures life outside the iconic address that Cristóbal Balenciaga called 'Le Dix', where his legacy began in 1937.
Directed in one continuous take by Mau Morgó and soundtracked by BFRND's reworking of Édith Piaf's 'Sous le Ciel de Paris', the film captures the bustling façade of Paris as 'everyday people' go about their day. Coming in and out of the building, strutting past, driving – and even scooting – past, 'Capital B' is a slice-of-life performance where everyone, including couriers and food delivery drivers, is fully clad in Balenciaga, styled for the everyday.
So far, so good – or so you might think. The problem we (and others) have with Resort 2024 isn't the presentation. Not this time, anyway: Remember the Balenciaga campaign incident earlier this year? The issue is that the whole collection looks and feels repetitive. Everything that has been shown is old news and unsurprising.
In the press release the Brand states that "the Resort 24 collection is divided into two distinct chapters: Garde-Robe, which showcases Balenciaga's line of sophisticated wardrobe essentials, and seasonal ready-to-wear components. Together they embody the brand's signature blend of timeless elegance and contemporary style." Let me translate that for you: Either the house has run out of ideas and is trying to retain and please the remaining Balenciaga babes with collections like Resort 2024. Because they know the remaining customer is going to buy these pieces. Or another reason could be that Balenciaga is still trying to lay low after everything that happened in the earlier season. But one thing is for sure: All the collections do is try to reinforce a look that we already associate with Balenciaga. And not in a good way.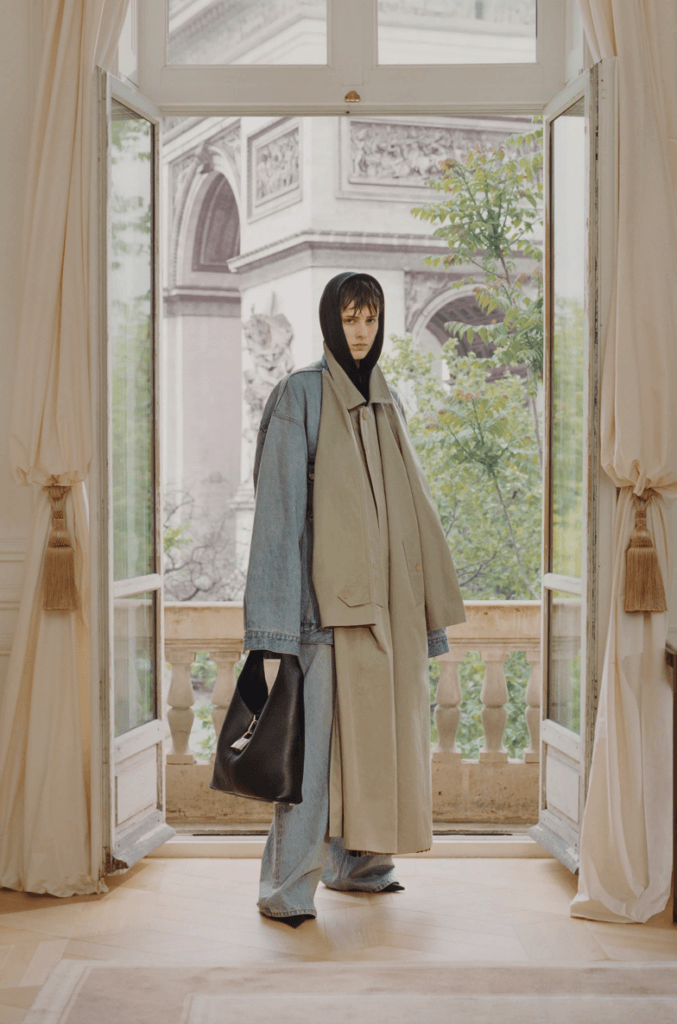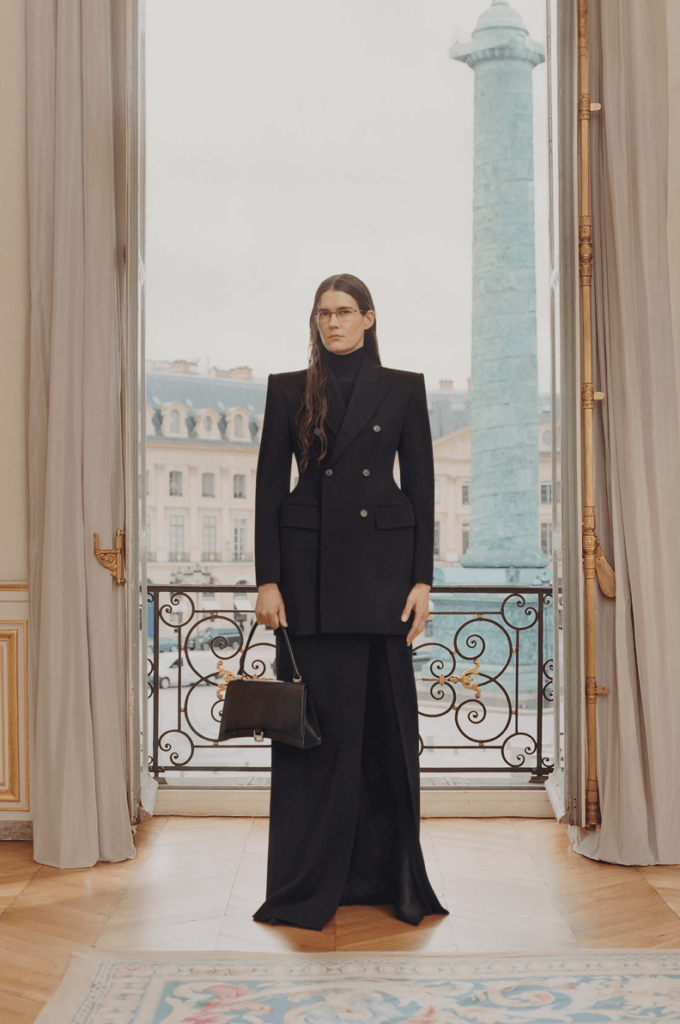 In short, Demna may only have one aesthetic, and it's starting to show. The hair? We've seen it! The glasses? We've seen them! The hood? We've seen it! The floor-length wool-coats and oversize draped over-the-shoulder collars are already familiar from Demna's premiere for the Maison in 2016. The pleated maxi dresses with underbust seams are red this time, not yellow. And who could forget the skin-tight jersey dresses with shoulder-pads, which are nice, but not something to turn your head at. Layering we've seen since Vetements has been around, as well as Demnas penchant for Fast-Fashion-Irony. The Motorcycle-Pants are from Balenciaga Fall 2020 and the striped bags are something they have been doing since Autumn/Winter 16.
I could go on and deep dive into every little detail and look but you already get the point. Of course: Resort and cruise collections live and breathe by borrowing codes, tones and references from previous shows and archival pieces. Take Gucci Cruise 2024, for example. They took archival codes and translated them into a modern twist without feeling repetitive. Balenciaga, on the other hand, lacks that special something that surprises us and makes us curious. Yes, maybe even a little shocked (but maybe not to the same extent as before, ok?). Playing it safe and copying your own looks over and over again, on the other hand, seems boring and lazy.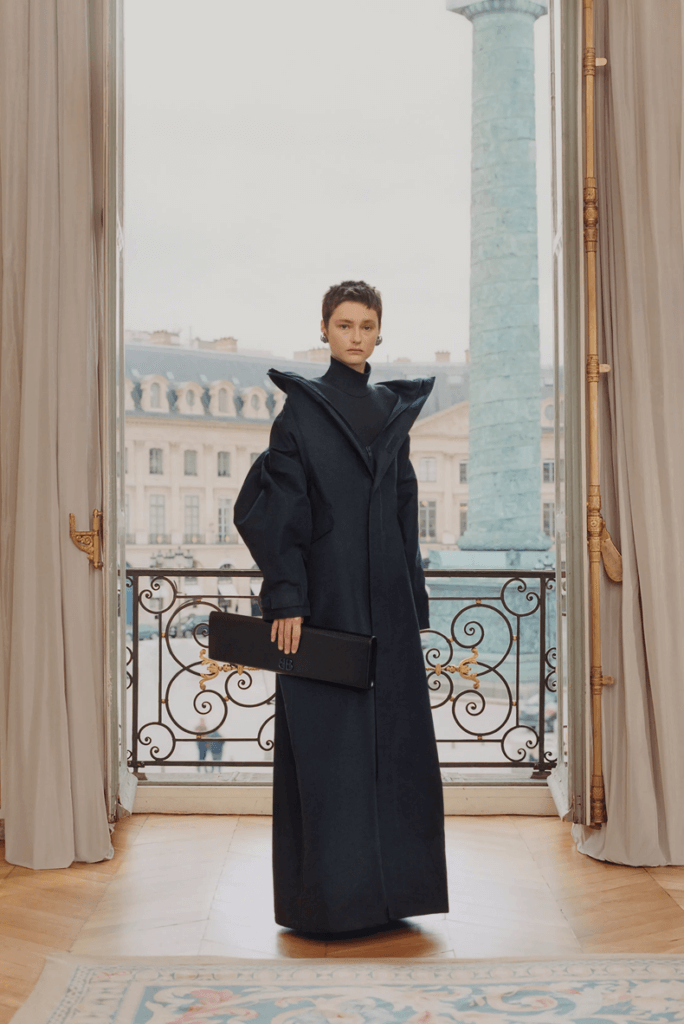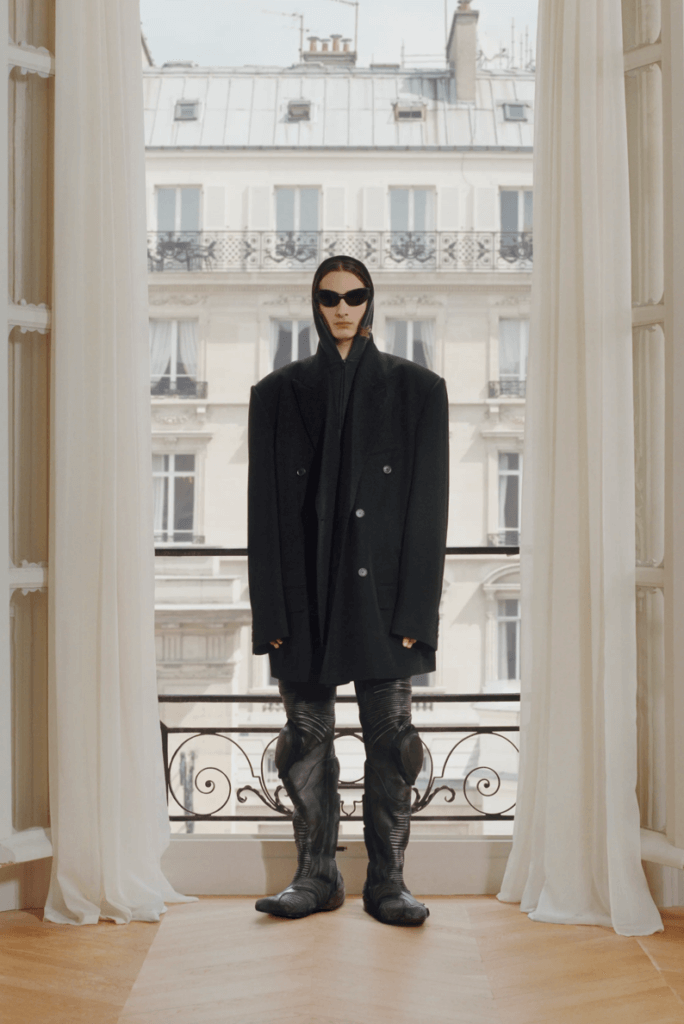 One thing must be said. If your only artistic value is based on shock value and the next big controversy or just sticking to the tried and tested, you might want to hang up your sketchbook. But maybe it's not all bad: it's almost impressive how a brand with as much history as Balenciaga and a designer of Demna's calibre can create collections that are as undisguisable and unrecognisable as the ones that preceded them.