Since being founded in 1987 by Dennis Paphitis in Armadale, Australia, Aesop has established itself as the most stylish cosmetic brand. Period.
The inspiration to start the company arose in Paphitis while he was operating a hair salon with one of his many tasks being the blending of essential oils into his own hair products.
Primary known for their high-quality cosmetics, their packaging is something that made the brand stand out very early. Aesop is a forerunner in prestige aesthetics which is clearly visible by their timeless mix of brown bottles, the simple logo and the fact, that they don't advertise their products in a traditional way like other cosmetic companies. They prefer to let the products, events and stores do the talking.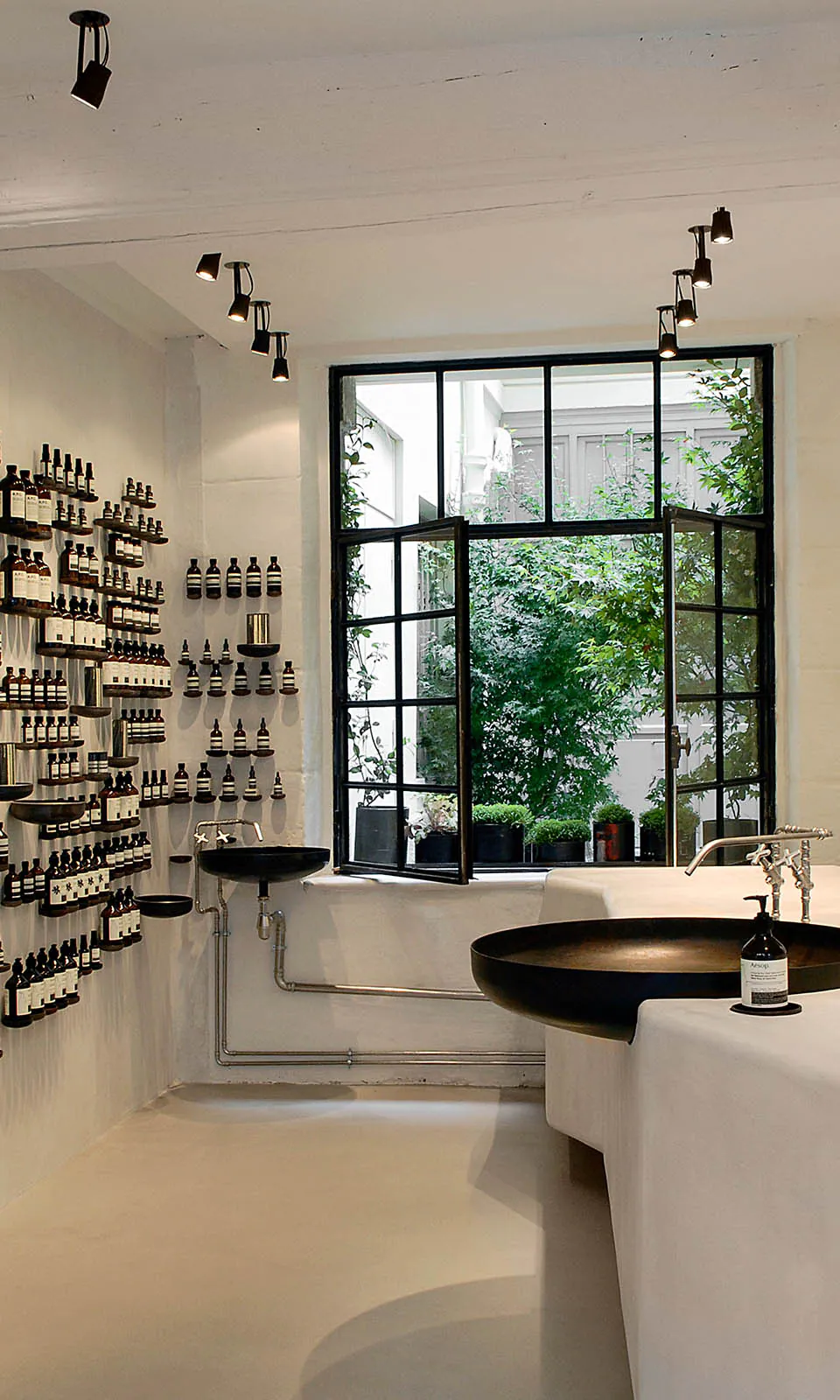 "What does Aesop mean?" you might ask. Aesop is an ancient greek storyteller, whose name Paphitis choose to mock how much other brands exaggerate when it comes to their ads.
In general Aesop produces over 80 separate products from the ranges of skin care, hair, body and hand and scents.
The bottles used by Aesop are made from 99.7% recycled plastics, which is always a good look.
Therefore we at Title decided to dive a little deeper into what the brand has to offer:
Resurrection Rinse-Free Hand Wash
For anybody working in a branch where interaction with other people is a necessity, hand disinfection is a necessity. Too many hands to shake, too many germs to spread. Even before Covid hit, clean hands were always a bonus and now it's even more important. Of course your standard no name pharmacy disinfection can do the trick, but casually pulling out a small bottle of Aesop's Resurrection Rinse-Free Hand Wash is the move to underline two things:
You are a responsible person.
You love the amazing scent of mandarin rind, rosemary leaf and cedar atlas. Basically that you enjoy the good things in life.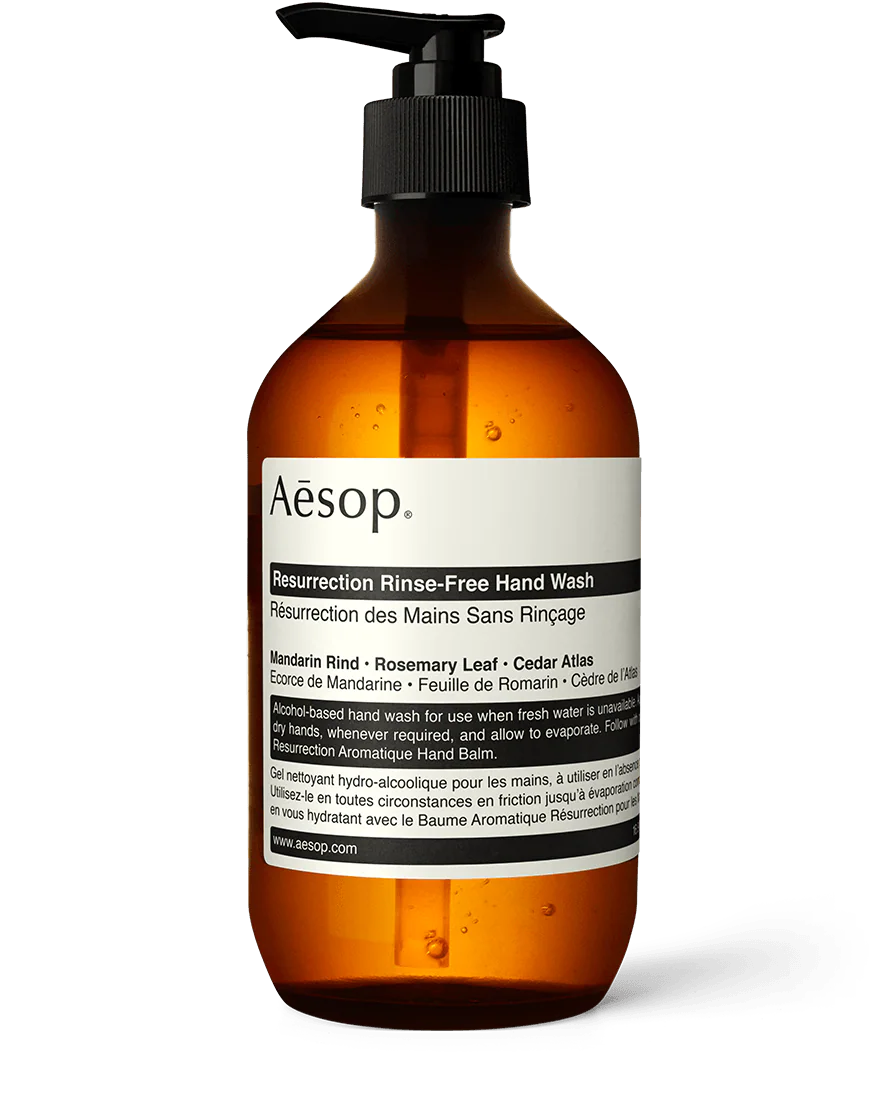 Both available in a small 50ml bottle and a 500ml bottle, that should glance every home, the Resurrection Rinse-Free Hand Wash is the right way to get into the Aesop universe.
Deodorant
Yes, Aesop also produces deodorants. Available as a roll on or a pump spray bottle It's available in a Herbal and an ordinary version – simply called Deodorant. The scent is full of herbs, wood and earth thanks to the main ingredients vetiver root, zinc ricinoleate and coriander seed. But you know what's missing? Aluminum salts. And that's a good thing.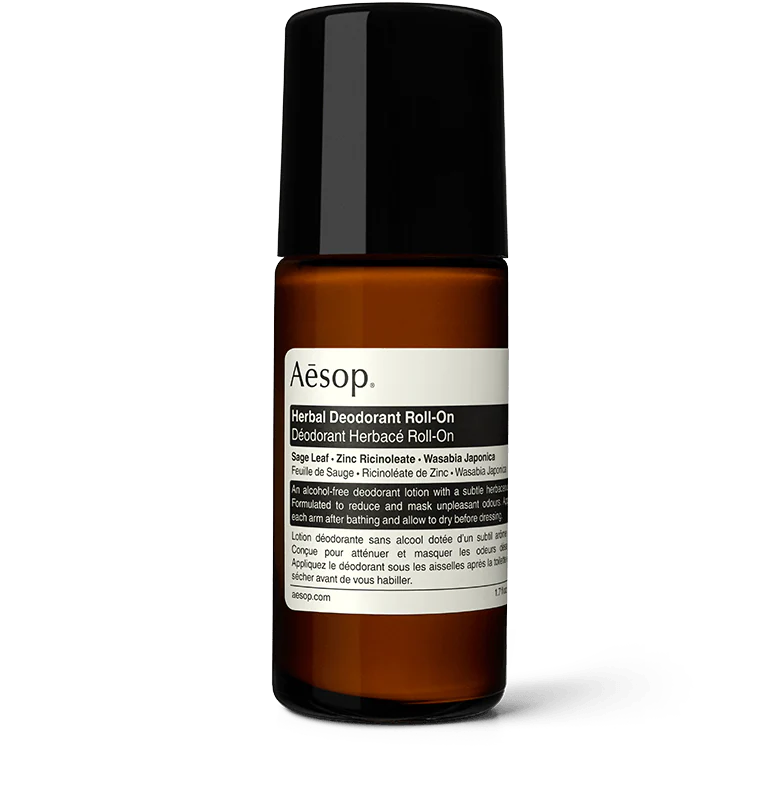 Interested in an Aesop life hack? I was once told, that the deodorant is marketed in certain countries as a perfume. Did I check that information? No. Did I use Aesop's Deodorant as a scent for a couple of months? Yes! You should try it too.
Geranium Leaf Body Cleanser
"An agreeable alternative to conventional soap".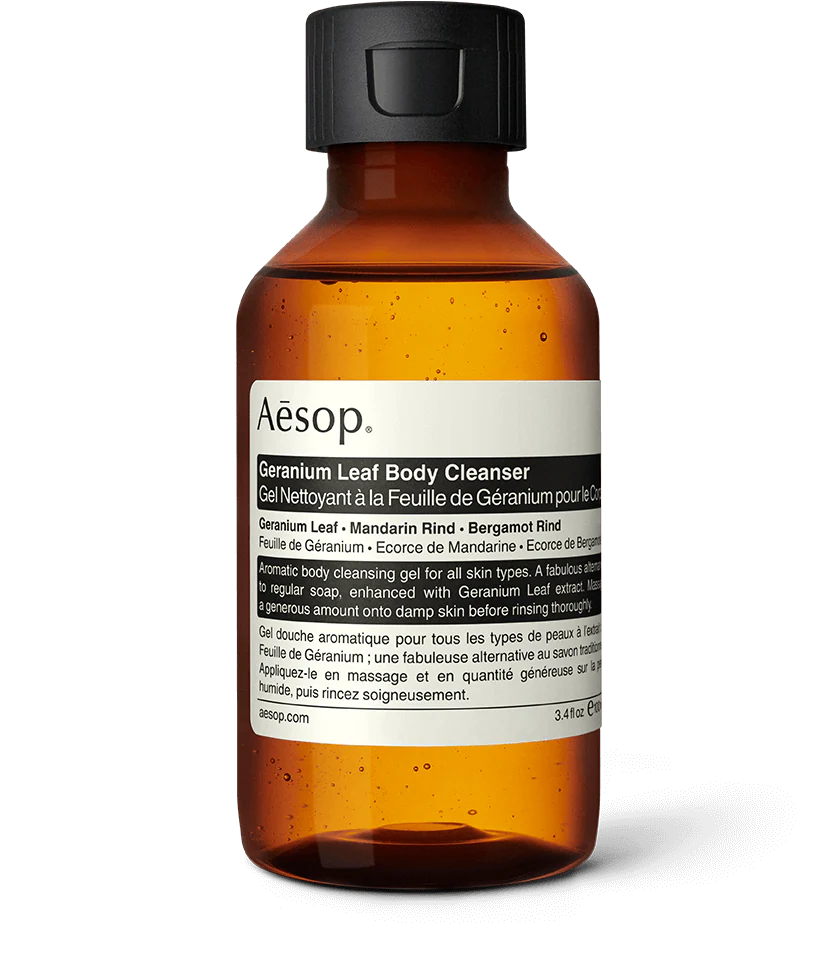 I could not agree more with how Aesop describes their showering gel. But actually it's not an agreeable alternative, it's soap's superior successor. Just like the already discussed Hand Wash, the Body Cleanser's main ingredient is mandarin rind, this time in company of geranium leaf and bergamot rind. It's available in three sizes – 100ml, 200ml and 500ml. So there is no reason to not try it out.
Mandarin Facial Hydrating Cream
This facial cream is suited for every skin. Oily, normal or combination – Aesop got you. It's rapidly absorbed, hydrates, cools, tones and balances the skin. The scent is very fresh and citrus-like.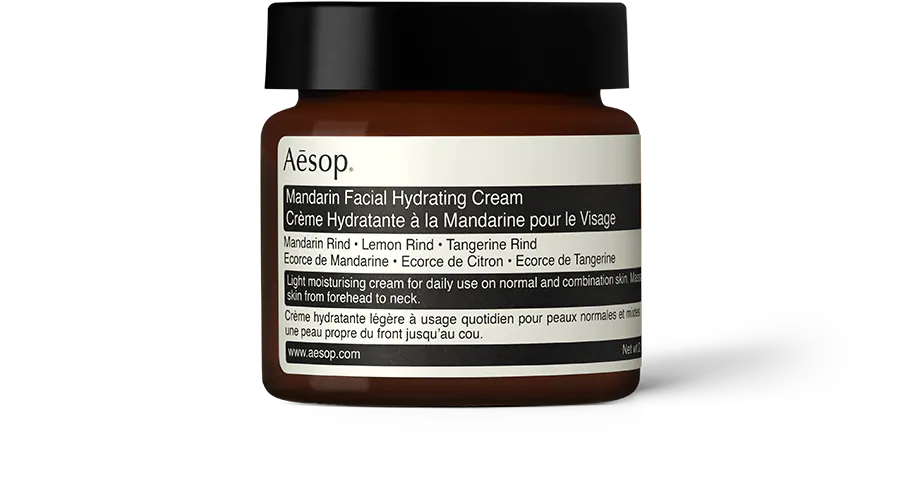 Violet Leaf Hair Balm
Aesop also added hair grooming into their fields of work, which makes a lot of sense with it's founder having worked in that field before mesmerizing the world with his cosmetics. Here we have a shaping balm enhanced with wholesome butters and hydrating nut oil extracts. The balm promises to soft, condition and shape hard-to-manage hair.