New trends come and go seemingly every second. Fashion brands constantly want to produce more, faster and cheaper. This makes fashion more fast-moving than ever before, and fast fashion is an absolute hit at the box office. We long for classics that last through the seasons. What factors make classics? By definition, classics are the timeless counterpoint to time-dependent fashion. In short, classic fashion pieces outlast the general trend frenzy. After all, everyone has those certain basics that no wardrobe should be without. They are the classics that are the basis of every outfit and can be combined every season. We have picked out timeless, sustainable or enduring shoe trends that firstly get us out of any winter slump and secondly are by our side for longer than one season.
Over hill and dale – Sneaker but make it winter sturdy
Inspired by the 15-50 cross-country spike, Asics presents the ninth outdoor sneaker GEL-SONOMA 15-50 together with A.P.C., which features components from the first two GEL-SONOMA trail shoes. The new model is particularly suitable for outdoor exploration, hiking or everyday foot traffic.To create the exclusive outdoor sneaker, the two brands have combined their expertise and features. While Asics is known for its functional technology and sporty colours, A.P.C. is primarily associated with minimalism and austerity. The concept behind the new sneaker from Asics and A.P.C. is firmly rooted in outdoor exploration. After all, the shoe was originally developed for competitive runners who are on the move on a wide variety of terrain. For the Japanese sneaker label Asics, technical features have been in the foreground since its founding in 1949. While A.P.C. first became known for its classic raw denim jeans, today the brand offers a complete collection of men's and women's clothing and accessories that embody a simple and casual elegance. The French clothing brand was founded in 1987 by Jean Touitou and is characterised by its style and authentic philosophy. Today, Jean Touitou works together with his wife Judith Touitou, who is the artistic director of A.P.C..
Loafer Love
Loafers are the trend shoes of the hour, no question! And they don't seem to be going anywhere soon. Their range has never been as wide as it is now! From retro models to futuristic chunky loafers, from slip-on slides to heeled shoes – the original men's shoe can be found in every conceivable statement variant in autumn 2022 and, at the latest since Miu Miu brought preppy chic back to us, they have become the trend of the moment. What do we love about loafers? They're not only super chic, but also totally uncomplicated. You can simply slip into them and save yourself the hassle of tying your shoes. That's where the loafer got its name from. "Loafing" comes from English and means something like "lazing around". A shoe for lazy days and for all other days as well, because the stylish loafer can be wonderfully styled with trousers, skirts and even dresses.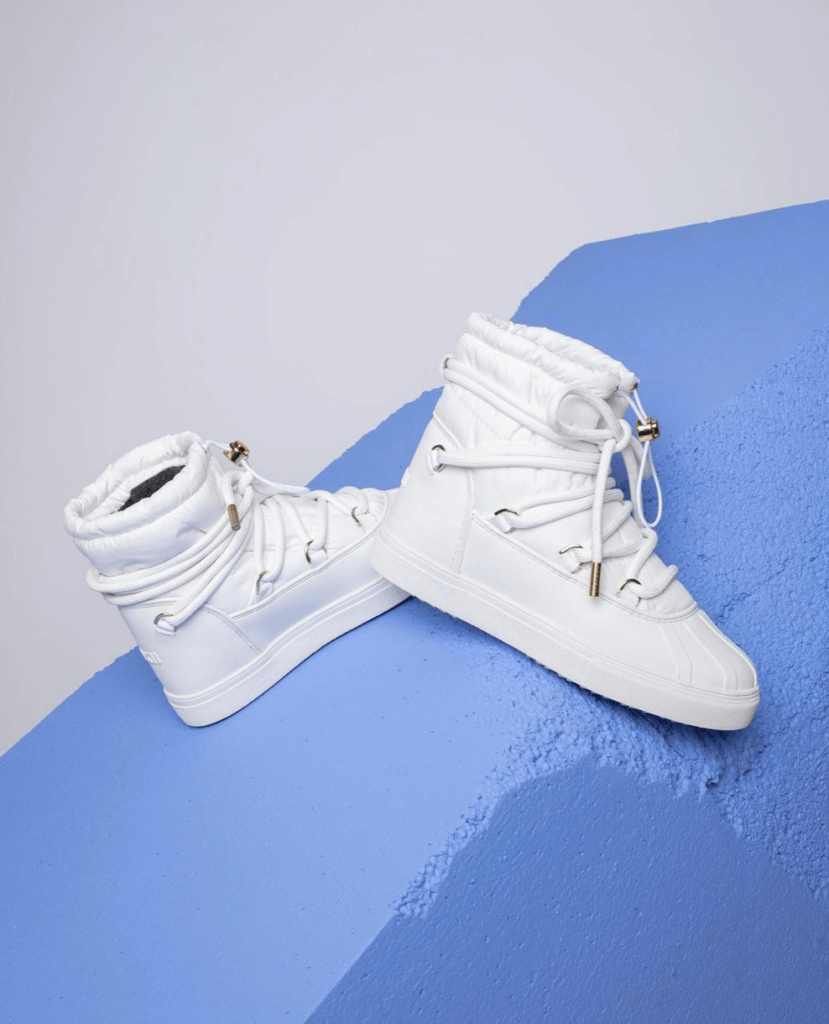 Style meets Sustainability
Snow boots are now in their second winter season as a footwear trend outside the ski slopes. Luxury labels like Christian Dior and Miu Miu are bringing the warm boots back to town in winter 2022. But classics like moon boots are also celebrating a hype as a shoe trend for everyday life in the current season. Swiss brand Inuikii has a sustainable version of the trendy shoe: Inuikii is an independent and luxurious footwear brand with sustainability at its heart, combined with fearless design and innovative comfort. Designed in Switzerland, each pair of shoes is handmade in Europe from sustainable and European sourced materials. The design is inspired by the Inuit people of Greenland: traditional shoe design translated into a modern form. The brand's concept is to bring natural and sustainable materials to life – like the Habitants in Greenland. Inuikii is constantly on the lookout for new sustainable and eco-friendly materials.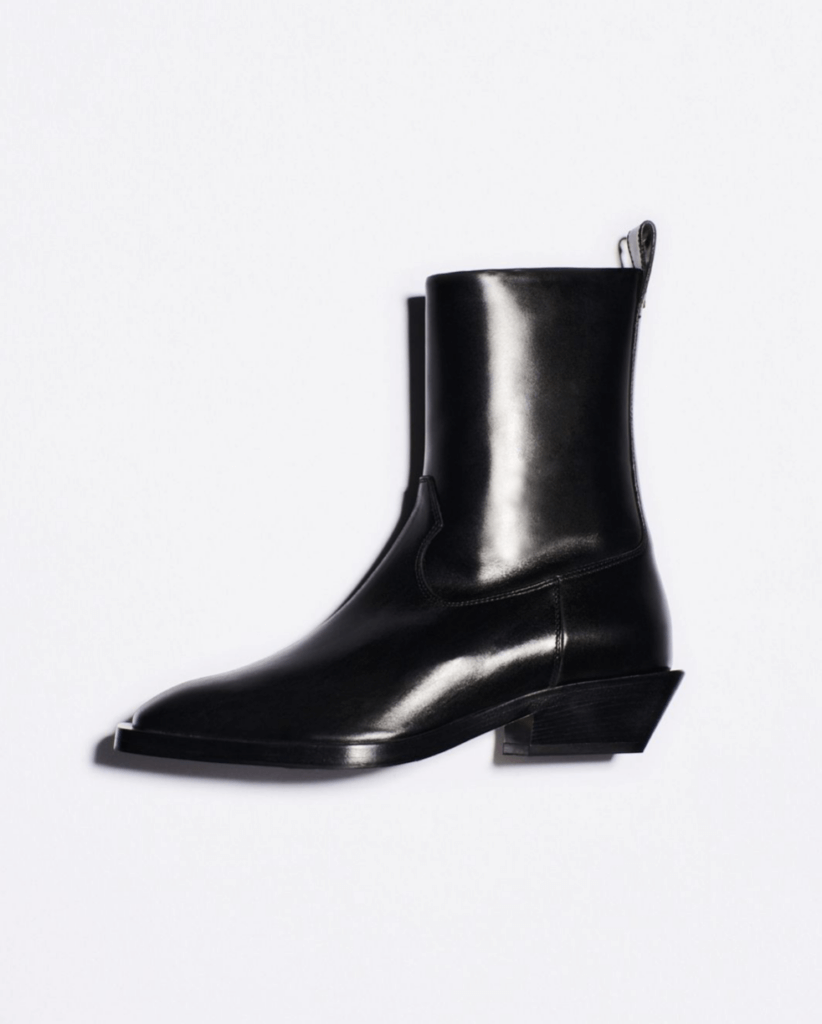 The All-Rounder All Year Round 
The 1990s are back in fashion and with them the grunge flair of the era. The shoe icon of the time: the black lace-up boots with rubber soles and yellow stitching by Dr. Martens – known in youth culture as Docs. Now international designers are giving the lace-up boot with grunge flair a fresh makeover for winter. Christian Dior came up with a variant with studded stitching and a platform sole and Prada launched models with small table details on the shaft. Winter is not just a season for warm and cozy footwear. Party season is now upon us and many festivities await. If you want to go for a pair of boots instead of a pair of pumps in winter 2022, the new models in metallic look are just the thing. Whether as overknee, booties with a pointed toe or boots with a wide shaft. The question of whether it should be overknees or mid-height boots this year is superfluous: both styles are on trend. In 2022, half-height boots can be worn mainly in the flat version. They can also be lace-ups with buckles or platform soles, like overknees in patent or leather or in striking colours. Or even as a chunky variant.