Fashion shows, and more specifically couture, are lavish, somewhat experimental, somewhat conventional, and at large, a discombobulating and dazing experience that only a few get to see for themselves. So what was it like to stand in front of the couture designers' playground this week? Opening with Schiaparelli's show on Monday, the mood of the fashion week was set with praise and hate, marking a memorable moment for the Italian house led by Daniel Roseberry.
The following events highlighted sustainability as RDVK did, uncountable hours of manual work as reflected in splendorous embroideries as seen in Rahul Mishra's collection and the paradox that couture week signifies at the time a stormy global economy and geopolitical confrontations unfold, as mentioned by Viktor & Rolf who juxtapose the reality of their gowns. So what went down this week?
Viktor & Rolf
Viktor & Rolf's collection was all about irony, 3D technology and inverted pieces: gowns that were worn upside down, others that seemingly stand parallel to their wearer and others sitting tilted to the side. A clever idea to point to the current global state: misplaced and confusing. And so with this collection, the Dutch duo experiment with what you can see and hear to what it actually is, a paradox to today's reality.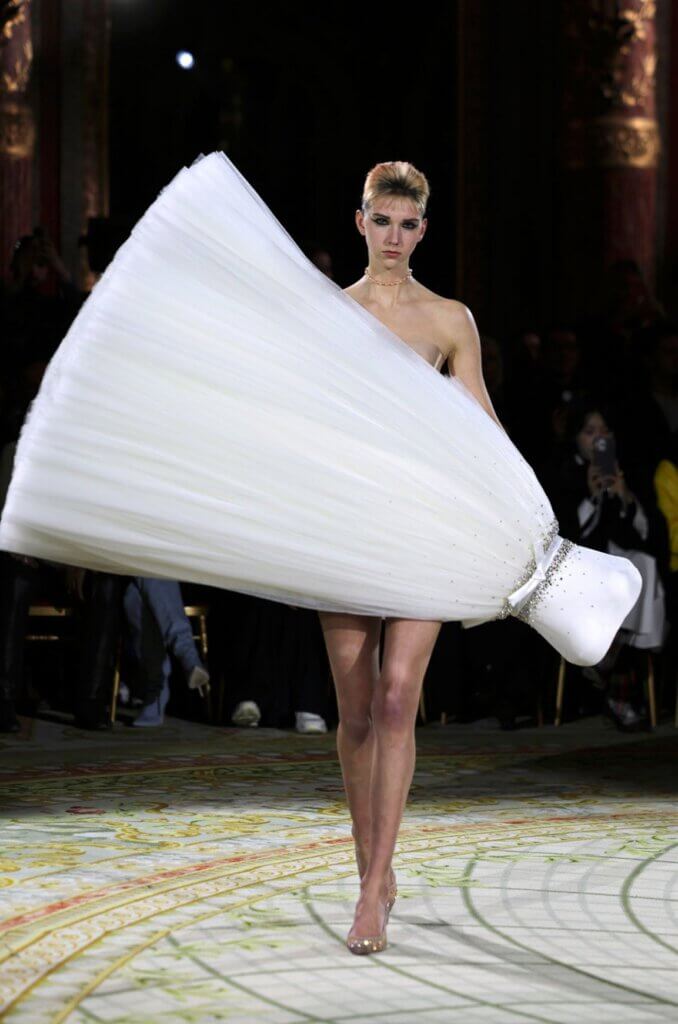 Schiaparelli
If 'shocking' and 'surrealism' have been essential in Schiaparelli's DNA, Daniel Roseberry took these elements to a level—maybe too literal—that many didn't understand: the head of a leopard poked from Shalom Harlow's chest and that of a lion from Irina Shayk. To complete the story of Dante's Inferno that Roseberry intended to tell, Naomi Campbell sported a lion.
And although Roseberry's collection was an astonishing one, with beautifully silhouetted trouser suits and tuxedos, not to mention the playful diversity of volumes and astounding surrealism in other pieces, his collection got overshadowed by the confusion the heads of animals generated across the Internet.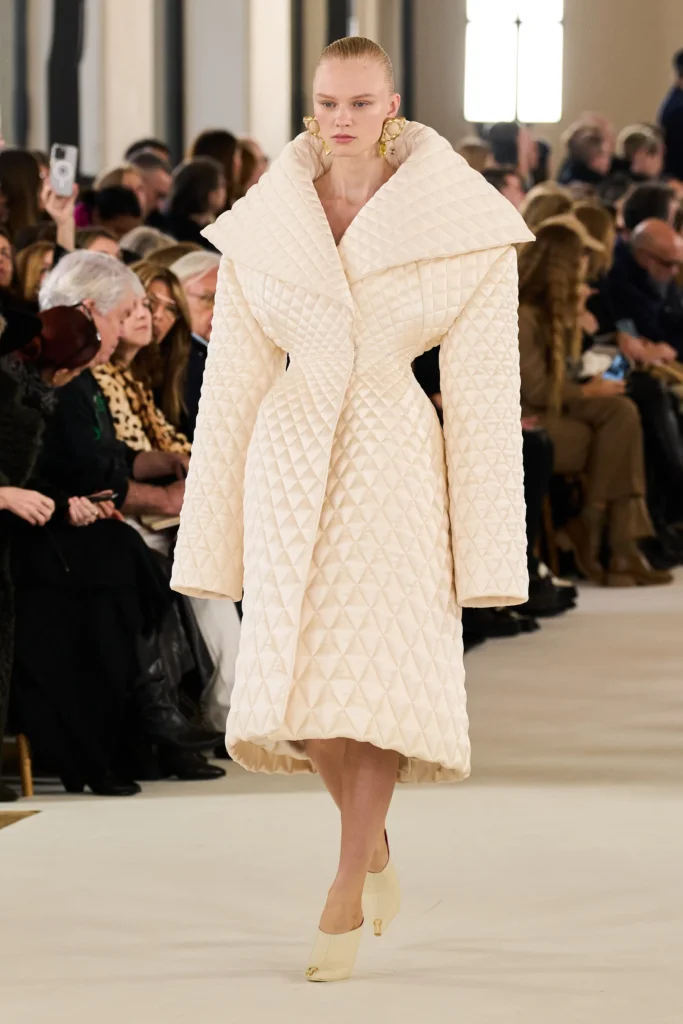 Dior
Maria Grazia Chiuri's effort in showcasing female power embraced by a statement of femininity wasn't an exception this time. An ode to the iconic black dancer Josephine Baker took over Dior's stage: a long black silk dress, a purple velvet gown and a full cast with hairdos reminiscent of Baker's style.
As usual, since stepping up as Dior's creative director, Chiuri's collection included floral appliqués on sheer fabrics. Although most of the collection stayed in the black and white colour palette, some pieces in muted green and silver came across.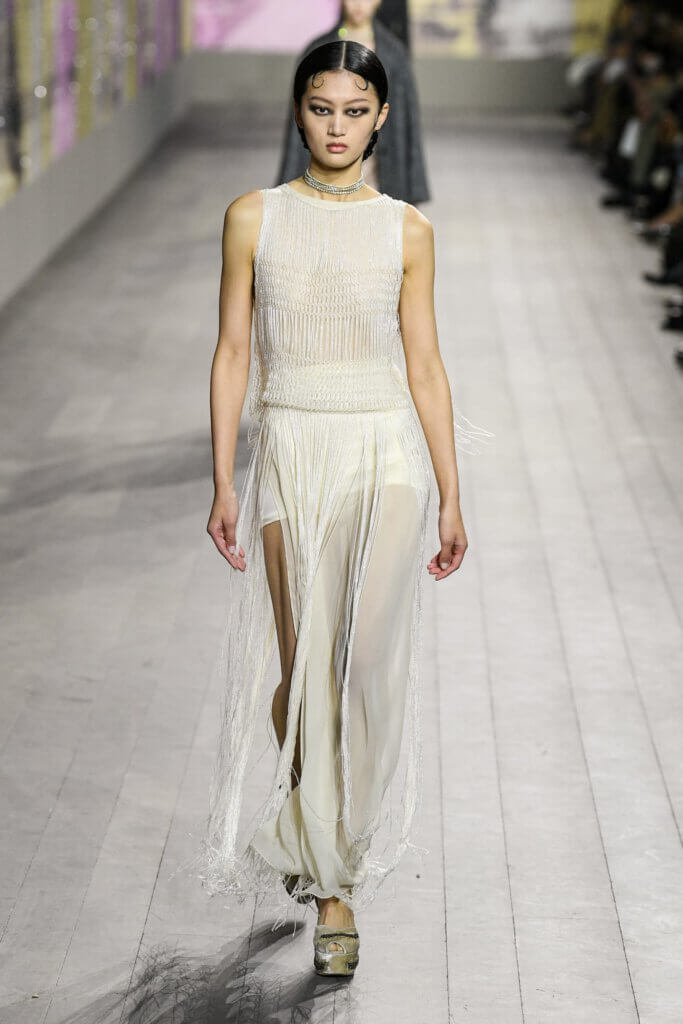 Yuima Nakazato
Shimmering fabrics sculpted into voluminous ruffles wrapping the body captured Nakazato's well-known elements of fantasy. The different textures, densities and proportions he achieved are the result of his research trip to Kenya, where he encountered mountains of clothing waste coming from Western countries, and which he collected and reworked. The draping and wrapping of his pieces are meant to be an ode to the style that in Kenya predominates, which, in combination with his daydream style, have resulted in pieces that seem ethereal and otherworldly.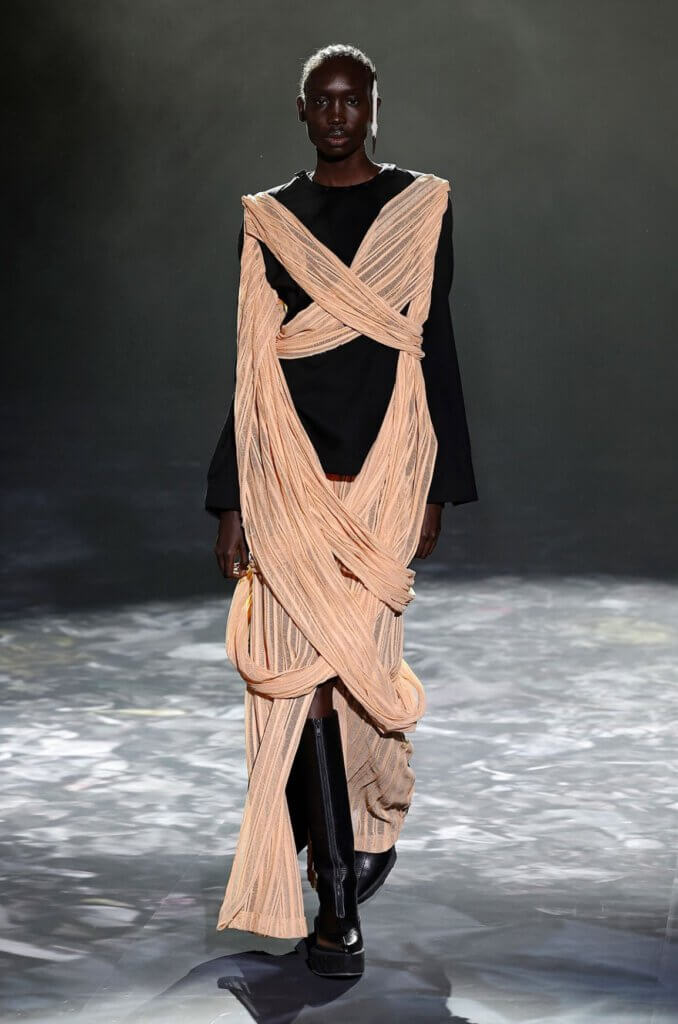 Ronald Van Der Kemp
Anyone who doesn't believe that sustainable fashion can be glamorous, stop for a moment and take a look at Ronald Van Der Kemp's couture and the way he has employed radical practices of recycling and repurposing to turn trash into a treasure. And this is not a matter of belief, it's a fact, and Kemp's almost a decade of experience speaks for it.
This season, the Dutch designer didn't only put in focus couture meets trash, but created a disquieting entrance to the event: a thick curtain of smoke, disturbing red lights and an upsetting sound of a clanger guarded the path to the seats. A metaphor for today's turmoil? Bet.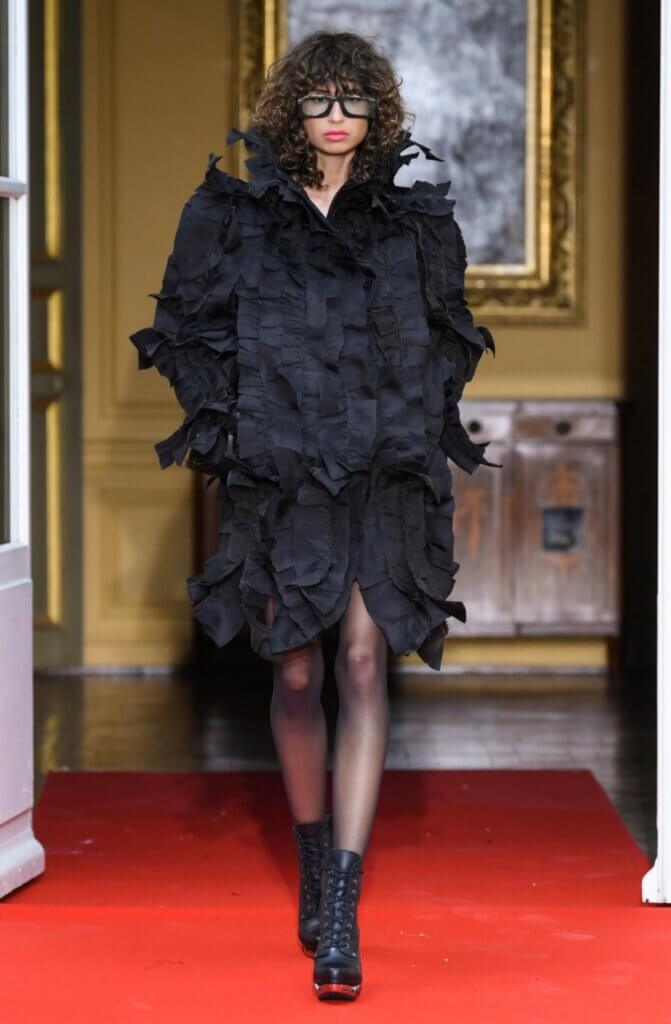 Rahul Mishra
This season Rahul Mishra explores the cosmos and ponders the meaning and beauty of this vast space. Vast like the cosmos, his collection shows great ambition for creative infinity: dresses show complex embroideries that resemble the interstellar, a dreamscape in all its possible ways. The mind-blending embroideries required more than 1,000 artisans coming from Indian craft communities who, according to Mishra, were selected based on concepts of cultural sustainability.