These current times come with unique turbulences that affect all of us differently. As lockdown persists across the globe, it seems more important than ever to rely on the power of community to uplift and empower each other. These days, we may connect in a multitude of ways, however, creativity and collaboration remain as valuable as ever.
‍
‍
Literature, the arts, fashion and more specifically, sneaker culture – all of these fields rely on the evolution of a new generation of young creatives to carve out their own spaces and chart their own pathways. No matter the niche, the creative industries are filled with young, innovative minds ready to share new perspectives and ideas. And these young talents are invaluable in diversifying well-established communities and cultures, traditionally gatekept and dominated by a set of elites. As a Berlin-based Magazine invested in democratizing and diversifying culture at large, we want to introduce you to four female Berlin-based creators, shaping the future of culture for all to feel welcome.
‍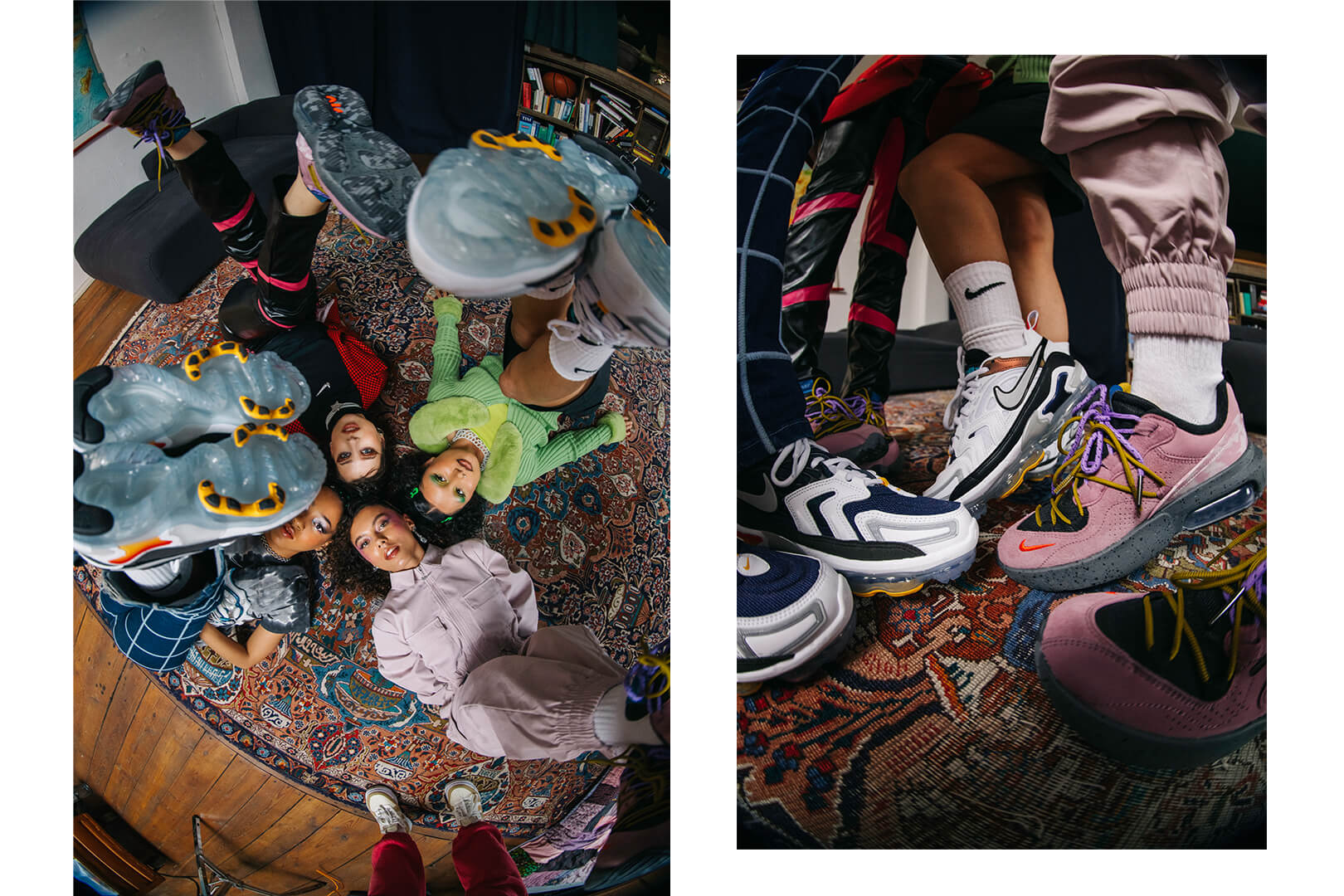 ‍
In collaboration with Nike and the continued celebration of Air Max, we've brought four unique women together who are at the beginning of their careers, to share their stories and talk about blending sub-cultures to create the new. Whether it's through styling, journalism, poetry, activism or design, each of these women make a statement through authenticity & storytelling that transcends hype. Meet Michelle, Jasmin, All, and Kaya.
‍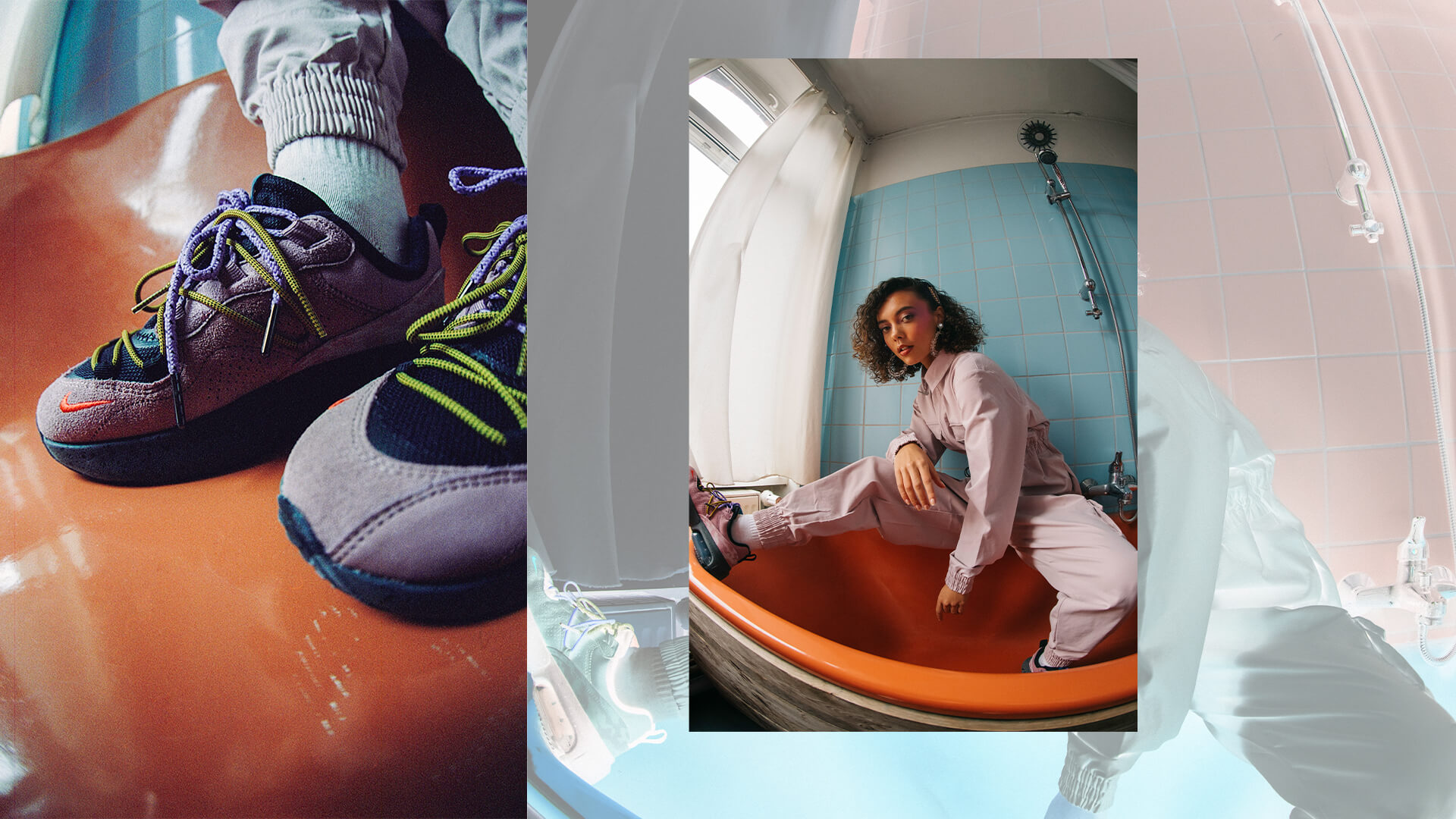 ‍
‍Feminism means equality. "It is super important to me that all women are aware of the fact that they are able to reach their goals, no matter what" – Michelle.
‍
This is Michelle's message and one of the main principles underpinning her practice. Michelle is originally from Saxony and now lives in Berlin. She works as a model and poetry slam artist. She loves to listen to the people who surround her and observe personal and societal phenomena and translate this all into thoughtful prose.
‍
In contrast to her hometown, Berlin offers Michelle unparalleled opportunities to connect with other strong female leaders and build up her own community, on her own terms. "I love exchanging stories and experiences with all these different personalities. For me, community means being able to ask for support from others but also the chance to give something back. It's give and take," Michelle tells us.
‍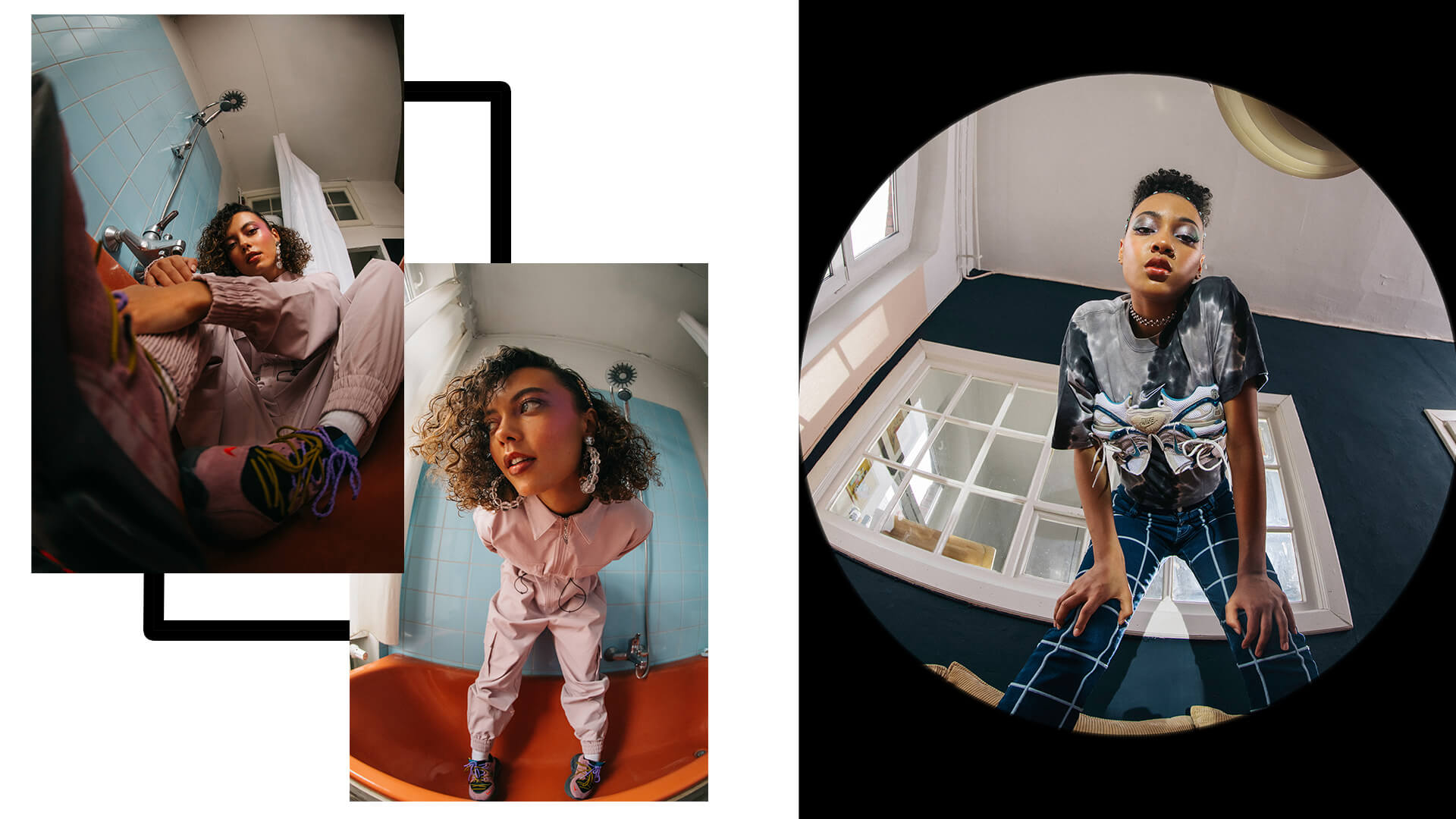 "Berlin is very open to being expressive and experimental. That's reflected in my creativity, because I feel comfortable enough to be my authentic self in Berlin" – Jass.
‍
For Jass, a young columnist and editor at TITLE Magazine, this notion of community and acceptance equally applies to Berlin's evolving sneaker culture; "I do feel like it has always been a place for everybody, no matter your gender, your expression. It's just about our common love for sneakers as a tool for personal expression. It shouldn't matter who you are, or how you look, or what you like or don't like," says Jass.
‍
Furthermore, Jass highlighted that this project meant a lot to her because nuanced conversations about the future of female sneaker culture do not happen nearly often enough. With this project, Jass was able to make use of TITLE's creative platform in a very new way. Instead of writing her bi-weekly column, this time she was not just the writer of her own story, but the protagonist, too.
‍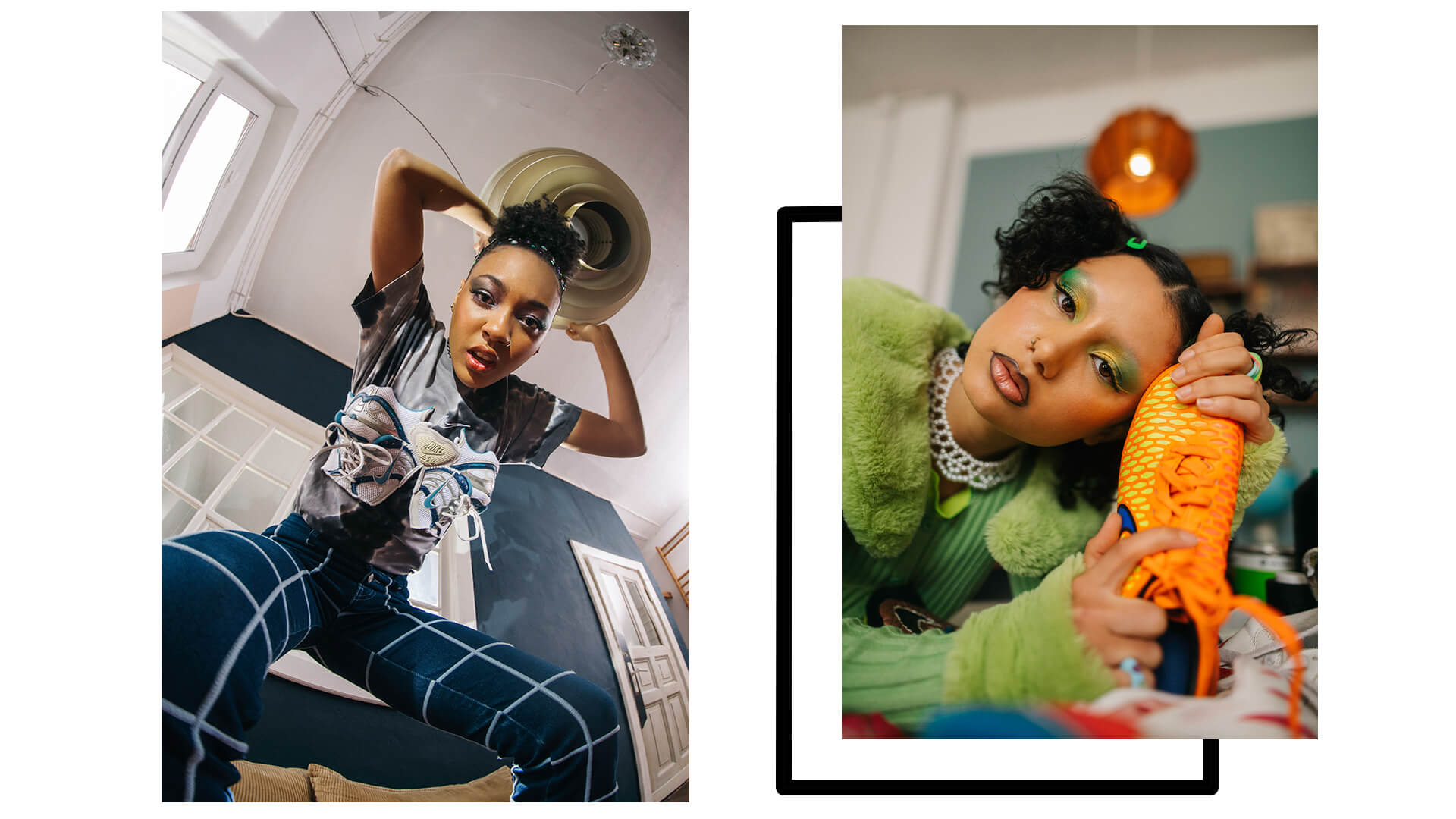 ‍
"It means a lot to me. TITLE was the first platform to allow me to really express myself, and to really call myself a writer. Writing has shown me a side of myself that I have never been aware of before. With projects like these, I am not held back. I'm never afraid to push the edges of my creativity with full force," she continues to tell us.
‍
"I think it is so important that TITLE Magazine gives marginalized groups a voice. It's great that we, four different women, have the chance to motivate others to do what they love as well" – All.
‍‍
Being able to connect and unite forces is what makes this project so special to All, as well. All Amin is a young designer who created her own label called Haram, which is an Arabic term meaning 'sin' or 'forbidden'. With Haram, she imbues her Kurdish roots into her work and aims to redefine the word's meaning. The word used to trigger negative emotions in All and held her back. For her own healing process, she decided to fuse 'Haram' with a new and positive energy because there is nothing forbidden about expressing yourself.  Next to her spontaneity and love for creative freedom, All especially values sustainability and circularity.As part of her practice, she recycles old sneakers and gives them a new purpose, reworking them into corsets or head pieces.
‍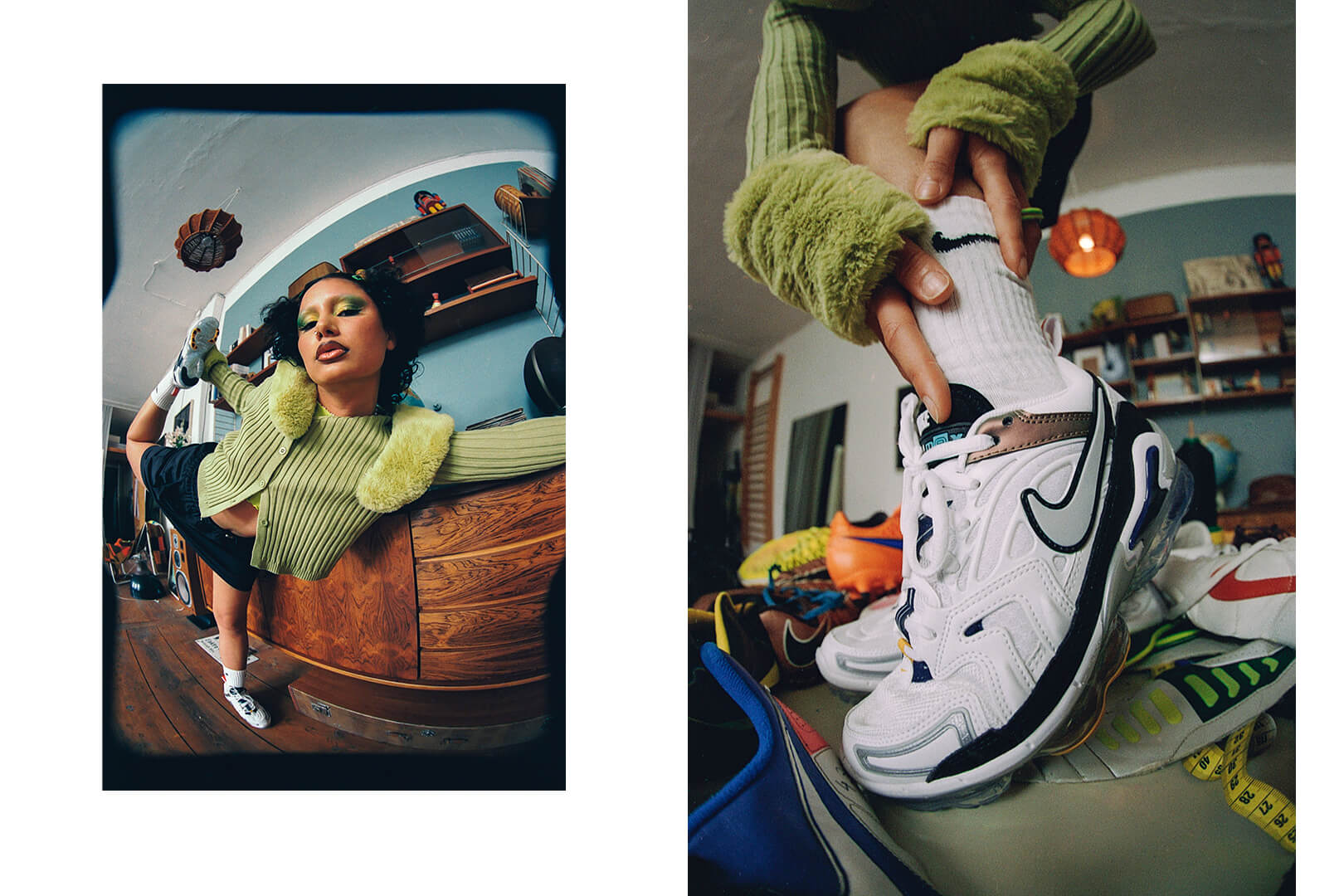 ‍
For All, not only is sneaker culture a very diverse place with a lot of room for different voices, it's also a scene ripe for future-oriented improvement to serve the next generation: "I think it is very important that big and influential companies that actively lead sneaker culture think about circularity, nsure the working conditions for their employees, pay fair wages, and address their climate impact. There are way too many sneakers that end up as throw-away items. To integrate recycled materials and circularity as the main tenet of manufacturing would be beneficial for all." Nike's recently published 2025 Targets inspires optimism for a new generation of conscious consumers. With bold, science-based targets to hold itself accountable, it's clear that increasing low-carbon material alternatives and designing out waste from the very beginning is imperative for a more sustainable sneaker culture.
‍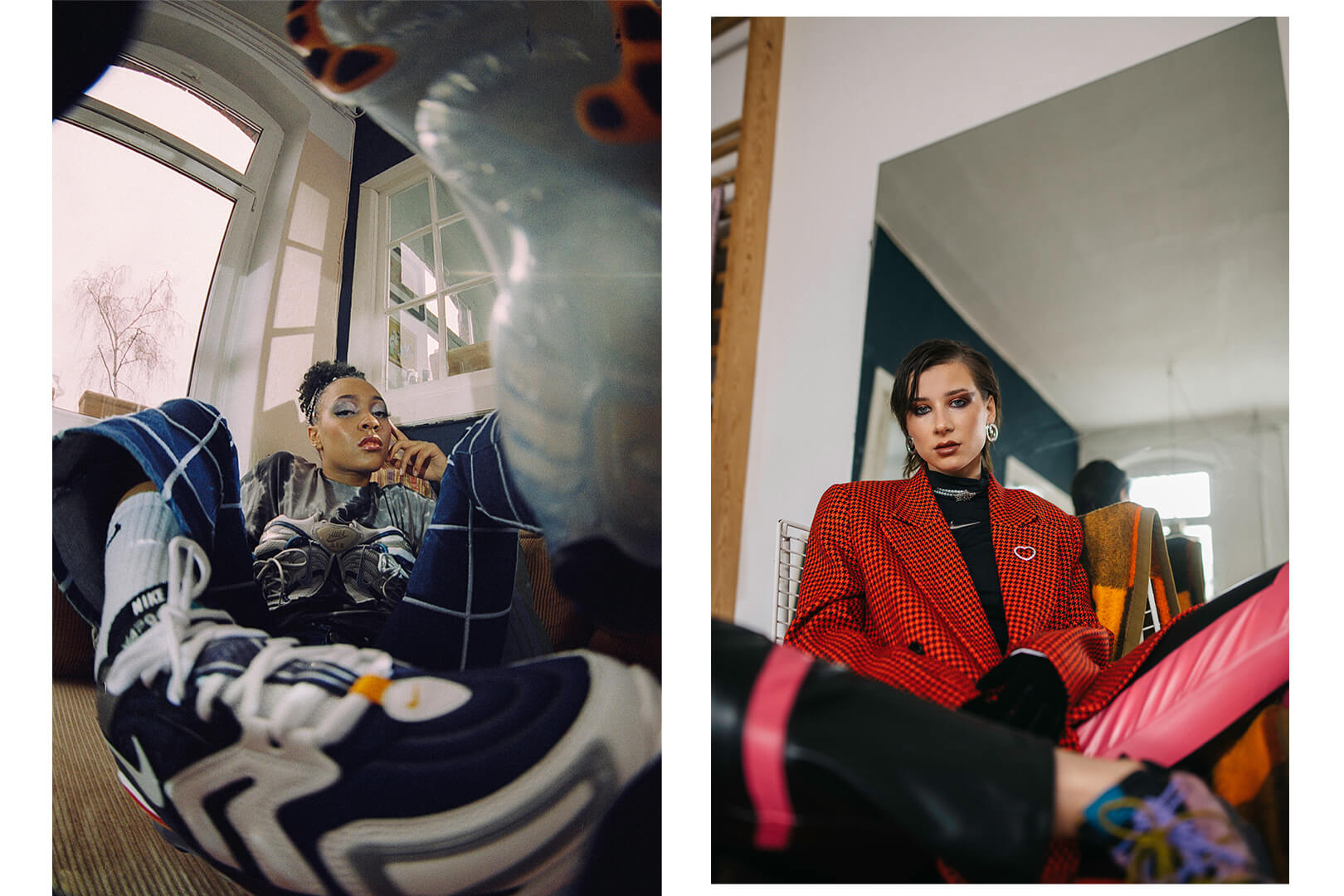 ‍
"It feels so empowering to be heard and recognized within the heritage of Air Max and Title Magazine. It shows me creativity and doing what you really love is worth fighting for". 
‍
Kaya is the fourth of our New Gen creators, who was raised in Bochum but now lives and works as a stylist in Berlin. While she first dreamed of becoming a fashion designer, she quickly found her passion and self-expression in the art of styling and storytelling.
‍
In her everyday work (as well as her own personal wardrobe), she is always thinking about how to integrate sneakers, unisex fits, and thrifted items to tell a story. With these elements combined, Kaya feels most herself. For her, individuality and being true to yourself is essential to authenticity. Moreover, Kaya told us that being part of this collaboration gave her so much confidence and assured her in what she is doing and the choices she is making as a creative.
‍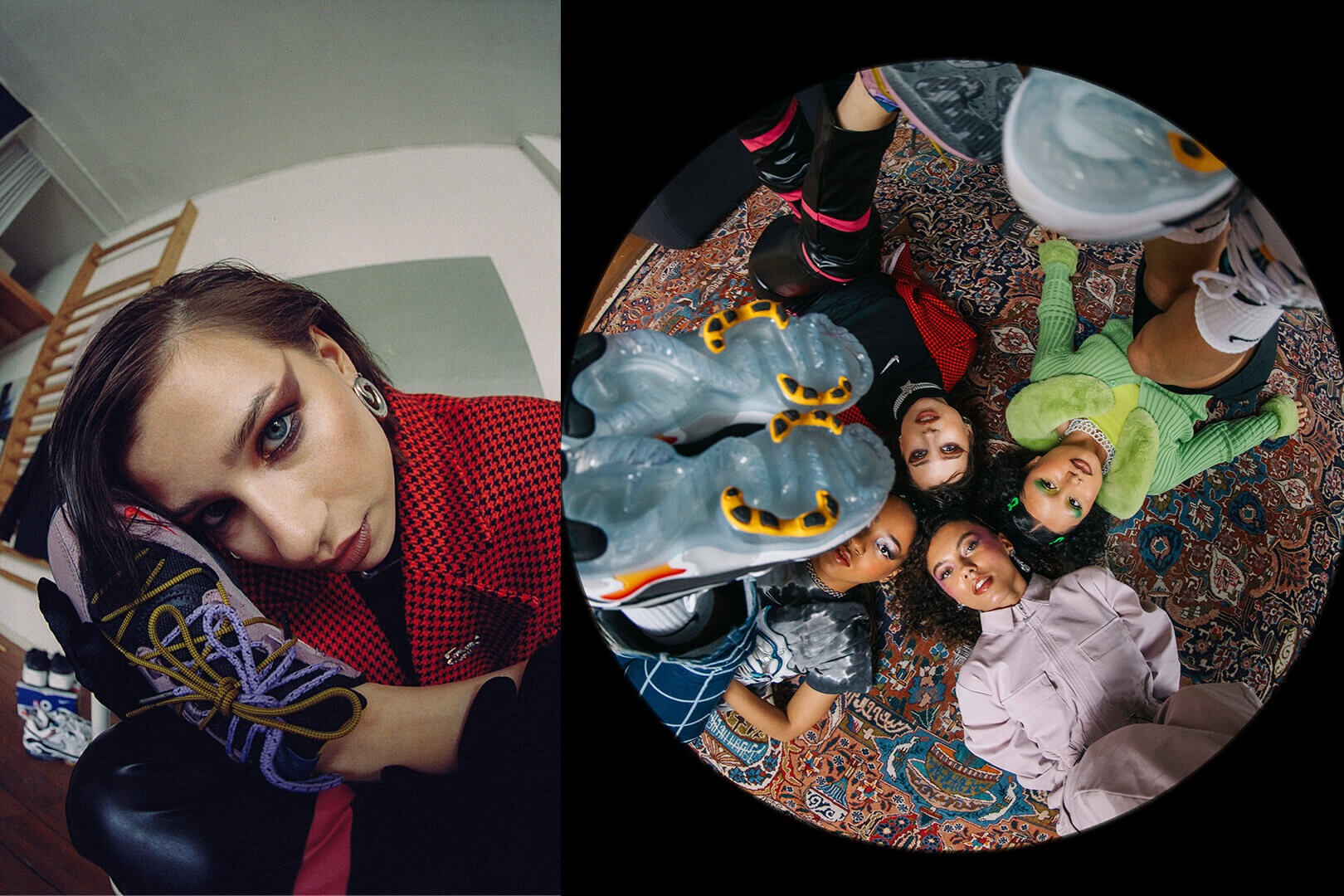 ‍
"Meeting these great women in real life is amazing! While it's not always possible due to evolving pandemic restrictions, I valued this chance to connect and get to know each other. It feels good to meet other creatives who can understand and who are experiencing similar struggles to you. With these kinds of open exchanges about the future, it gives you a sense of renewed optimism and energy to change the status-quo.
---
Credits:
‍
Models:
Michelle Winchester (@michelle.winchester_)
All Amin (@haramwithsugar)
Jasmin (@jasminjasout)
Kaya (@feelingoodbby)
‍
Photographer/ Director: Jen Krause (@jen.krause)
DOP: Nicola Rehbein (@nicolarehbein)
Production: avec nous GmbH (@avecnousberlin)
Production Assistant: Hakan Keppler (@hakanposeidon)
Styling: Neslihan Degerli (@nessie)
Assistant: Enlil Isik (@enlilisik)
Sound: Adam Asnan (@adamasnan)
Sounddesign: Abdullah Kartalci (@abuworldd)
1st AC: Christoph Sommer (@fromchrizzlewithlove)
Video Assistant: Paul Hepper (@paul.hepper)
TITLE editor: Laura Grübler (@laura.gruebler)
‍
Hair & Make-up: Evin Yeyrek (@evinmuaberlin)
Hair & Make-up Assistant: Marvin Glißmann (@marvin_glissmann)
Sponsored by: Fenty Beauty (@fentybeauty) / Schoeller & von Rehlingen PR (@svr.pr)
‍
Special thanks to NIKE Air Max (@nikesportswear & @nikeberlin)