The fashion world was captivated when Virgil Abloh took the helm at Louis Vuitton, designing and showcasing a collection for the renowned luxury brand. His debut marked a historic moment, as he became only the third black designer to lead a traditional French house, following in the footsteps of Ozwald Boateng and Olivier Rousteing.
Abloh's collection for Louis Vuitton was a sight to behold, featuring a harmonious blend of white, beige, blue, and green hues. Tailoring took center stage, alongside psychedelic prints and vibrant streetwear, meticulously planned to perfection. Key pieces included chained bags, unstructured blazers, and utility vests, aptly named "accessomorphosis" in Abloh's show notes. His signature color accents adorned shoelaces and gloves throughout the collection.
Spring/Summer 2019 marked a new era for luxury streetwear, with Abloh's success paving the way. His unwavering work ethic, boundless curiosity, and relentless optimism fueled his dedication to his craft and his mission to create opportunities and foster equality in art and design.
However, with Abloh's passing, Louis Vuitton found itself without a head designer, leaving many wondering about the future of the iconic fashion house. Who could possibly step into Abloh's shoes and continue his remarkable legacy?
In the past, numerous fashion outlets hailed Abloh as "the next Karl Lagerfeld" following his debut collection. Now, just days after his untimely death, speculation arises about his potential successor. The British press even ventured to suggest that rapper Kanye West, a close friend of Abloh's, could be appointed as the new menswear designer for Louis Vuitton.
Another name that has surfaced in the rumor mill is Martine Rose. Renowned for her label established in London in 2007, Rose's authenticity and commitment to modernity have garnered critical acclaim and global success. Influenced by her Jamaican-British heritage and the vibrant music and multicultural scene of London, Rose's collections challenge menswear conventions with surprising proportions, textures, and subcultural references.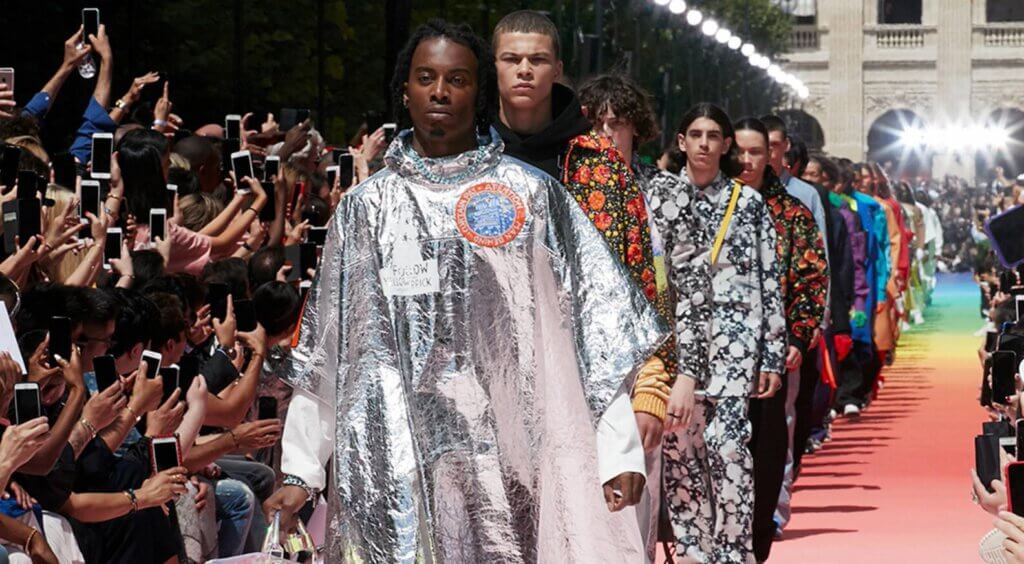 Only a short time after the official announcement of Abloh's death, tabloids were already speculating about who might succeed him as menswear designer at Louis Vuitton. The British press ventured the first step with the hypothesis that rapper Kanye West, who was friends with the late designer, could be named the new menswear designer for LVMH's main brand.
Rumor also has it that none other than Martine Rose will be taking over the luxury fashion house soon. But would that work? Martine Rose established her label in London in 2007. It has since evolved from a tightly edited shirting collection to an internationally renowned and critically acclaimed brand. Her innate authenticity and commitment to modernity have helped to create collections that retain their underground cult credentials while achieving global success. In addition Martine has become one of the most in demand consultants and collaborators in fashion – and for many years now has consistently influenced the direction of contemporary menswear.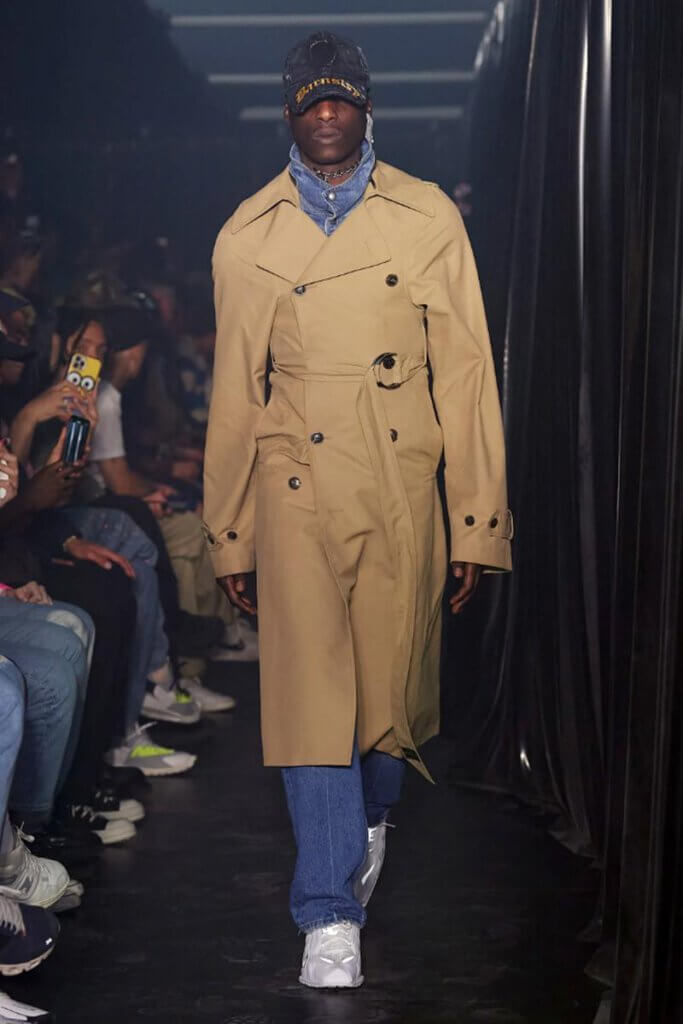 Martine Rose is inspired by her Jamaican-British heritage and her deep interest and personal involvement in the music and high / low melting-pot cultures of London. Family and community are at the heart of the company – famously her shows have been held in spaces such as the covered markets of Tottenham, a neighborhood cul-de-sac in Camden and under the arches in Vauxhall. Martine Rose's unique aesthetic is informed by an investigation of proportion and silhouette, surprising textures and fabrications and fluent referencing of subcultural contexts. There is always a tension between attraction and resistance to the accepted codes of menswear. Her exploration of masculinity, the sexual edge of the collections and sensitivity to character and mood define her work.
Although the choice of Kanye West for Louis Vuitton does not seem very credible, LVMH will nevertheless have to deal with the issue soon. In doing so, the luxury group must find both a successor for Louis Vuitton's menswear and a designer for Off-White's studio. In July 2021, the luxury group acquired a 60 percent stake in the brand from Virgil Abloh. In both cases, it seems likely that an interim solution with an internal designer will be chosen first, until a definitive successor is appointed.
Stay tuned for updates on the issue and more topics Title might predict next.