Futurism meets pure functionality: VIU Creative Director Fabrice Aeberhard and ARMES Chief Designer Philippe Cuendet share a common vision and have now joined forces for their first cooperation. The result: two eyewear models inspired by engineering safety glasses.
"LUNETTES 01 & LUNETTES 02" appear like wearable works of art that combine the essence of Swiss design labels and challenge conventional frame design.
‍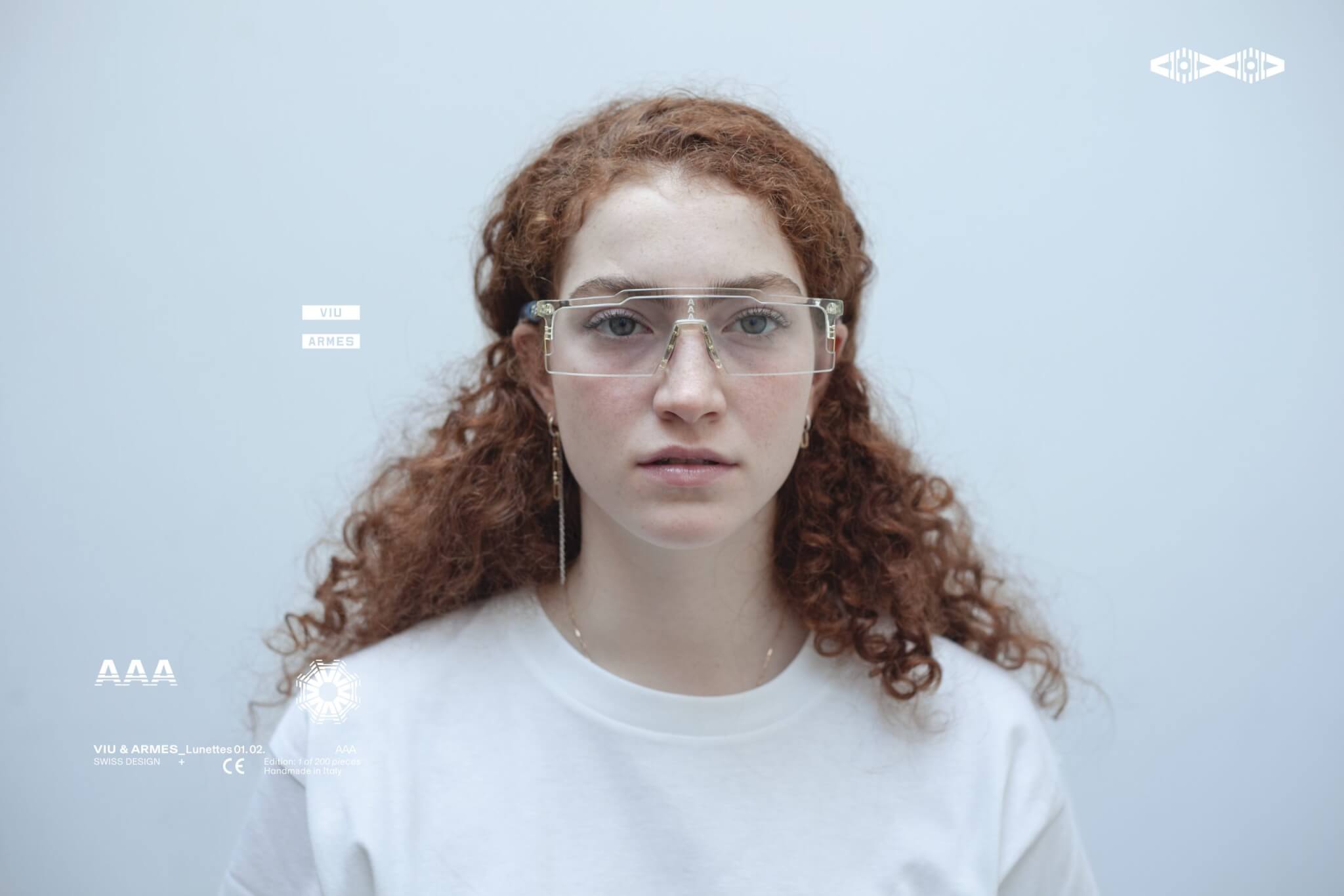 ‍
Founded in Lausanne, Switzerland, in 2013, the ARMES publishing house is uniquely focused on the development and production of functional and timeless products in the fields of fashion, art, books and industrial design. To this end, ARMES cultivates a network of craftsmen, artists and creative people who "do what they want, when they want it" to open up a completely new way of dealing with consumption. This unique dedication is reflected in small and strictly limited editions that make every single piece a rarity.
‍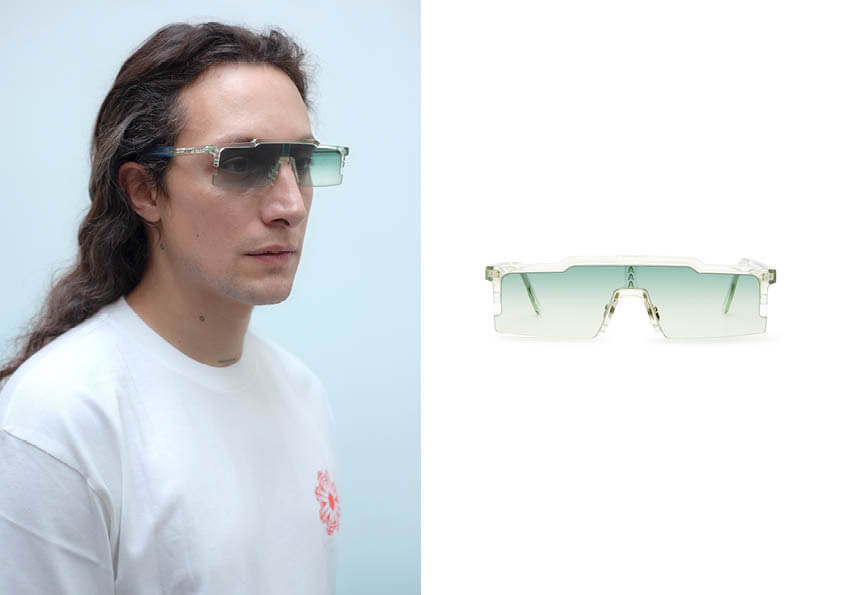 ‍
This is also how the VIU ✗ ARMES come limited to 200 pieces. Each pair of glasses bears a unique production number and thus follows the claim to be unique. After years of development and extensive material tests, a handmade frame is created, produced in Italy from just one single piece of solid acetate. The frame borrows from the classic visor shape, while the special features are in the detail: "For a strict and radical look, the shield had to be narrower and somewhat more balanced," says Cuendet. "The technical problems that arose from this led us to the idea of incorporating a filigree but nevertheless expressive nylon wire that encloses the lens piece and connects it to the temple elements. However, instead of hiding the wire inside the shielding, it is deliberately emphasized and gives the frame a sculptural appearance, seamlessly combining discreet but distinctive design elements in a modern and avant-garde eyewear."
‍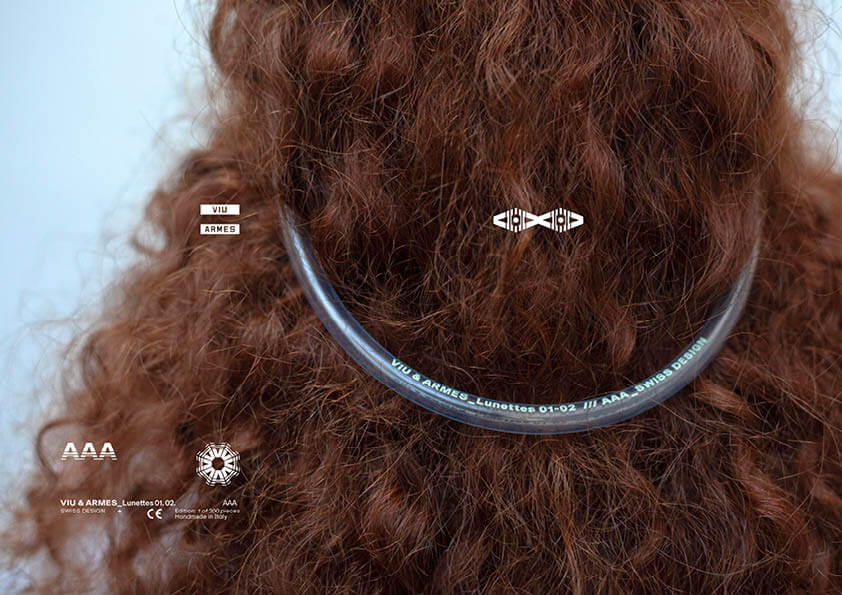 ‍
The high demand for functionality calls the previous design convention into question. "In a new age of design, ARMES proves to be the perfect cooperation partner for VIU. Together we were able to take a completely new path to redefine and shape design," says Fabrice Aeberhard.
The two color variants yellow and green give the overall construction a futuristic touch thanks to the transparent design. Complemented by a futuristic ribbon, the glasses are a striking fashion accessory. The collection will be available fromFebruary 2020 in selected VIU flagship stores and online.