The Italian fashion house has played an important role in the history of the rap game. Founded in 1978 by the late Gianni Versace, the label's bold, baroque-style prints represented a flashy lifestyle. It was championed by rap stars like Notorious B.I.G. and Lil Kim in New York. It didn't take long, though, before other artists followed suit.
The label has been quiet for a few years, but it looks like Versace will take retail and rap by storm yet again. After all, way before Kanye West and Jay-Z schooled us on brands like Givenchy and Balmain, Versace was back on track. So reminisce with us as we hit you with A History of Versace in Hip-Hop.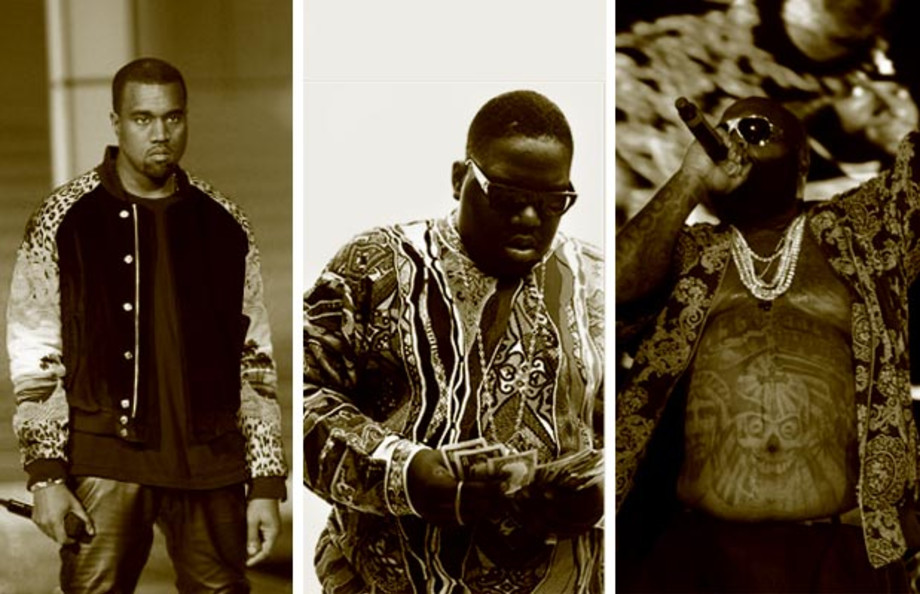 ‍
When Big Hip Hop Legends  Biggie and Puff hit platinum status, their threads changed along with their tax brackets. It marked the beginning of the Versace-silk-shirt takeover. The Bad Boys were decked out in their silks, on a speedboat and with women in the "Hypnotize" video. Big didn't mind that Versace didn't design clothes in his size, he wore it anyway, tailor-made, assuring Versace's legacy in the rap community. Migos feat. Drake took Versace into New School Rap when they dropped "Versace" and introduced the Label to younger generations creating a huge wave on Versace flex. 
‍
But to understand where all of this actually came from lets take it way back.
After graduating from high school in 1964, Gianni Versace studied architecture and worked in his mother's tailoring business. After successfully completing this training, he worked in his family's company as a fabric purchaser. Over the years, Versace established numerous business relationships with well-known manufacturers and supplied many companies and equipment stores with fabrics from abroad. In 1968 he decided to work as a freelance fashion designer for large Italian fashion manufacturers.
In 1972 he moved to Milan to work as a designer for Callaghan and the up-and-coming brand Genny, to whose fame he made a significant contribution. Three years later, he had great success in the United States with his first leather collection for Complice. In 1978 Versace went freelance. In the same year, the fashion retailer Albert Eickhoff organized the first large fashion show in Lippstadt – Versace in Westphalia. In 1979 he had his first ready-to-wear show. In the same year, the first Versace boutique opened in Milan. He caused a sensation with unusual material combinations such as silk, jute, leather, and crepe de chine. Gianni was the first to bring jeans onto the catwalk. His fashion was mainly characterized by bright colors and striking patterns.
‍
Versace made his international breakthrough as a fashion designer in the 80s. Many of the creations of those years showed the face of Medusa – it eventually became his trademark and later part of the company logo. For the ballet Joseph's legend, he also designed stage costumes for the first time in 1982.
After 1982, Versace regularly took over equipment for theater, opera and ballet performances. His creations have been shown at the Teatro alla Scala, the San Francisco Opera and the New York City Ballet and were immortalized in the companion book to the exhibition Theater der Mode in Munich.
The fashion designer received great recognition in 1985 when he was the first fashion designer to present works from his collection at the Victoria and Albert Museum in London. In late 2002, the museum designed a retrospective that could also be seen in other locations. In addition to collections for women, men and children, perfumes, bags, shoes, jewelry, dishes, home accessories and tiles now bear his name.
Versace played a large part in the homoerotization of men's fashion and had Bruce Weber regularly photographed his large-format men's catalogs, although the clothing to be marketed mostly took a back seat in favor of pure nude photography. In his book Man Without a Tie, he explained his understanding of male beauty, the ideal of which he saw above all in the Greco-Roman classic. In his palazzo in Milan and Corno, he himself had an extensive collection of antique and French antiques.
In 1989 he founded his second line Versus. It was largely designed by his sister Donatella Versace and has been shown at New York Fashion Week since 1995. This was followed by further second lines such as Instante, Signature and Versace Jeans. In 1996, Versace contracted cheekbone cancer and received chemotherapy, but continued to work.
Gianni Versace's clients and friends included Eric Clapton, Michael Jackson, Sting, Naomi Campbell, Elton John, Princess Diana, Madonna and Tupac Shakur. Clapton wore stage outfits from Versace in the early 1990s. Versace was a fan of Clapton's music and attended his concerts in Italy. In his autobiography, Clapton called Versace the best fashion designer and rock tailor in the world. Elton John, who had composed stage music for Versace's fashion shows, sang Psalm 25 together with Sting at Versace's funeral service. The solemnity in Milan Cathedral was made possible by a large donation from the Versace family to the church against the resistance of the priests.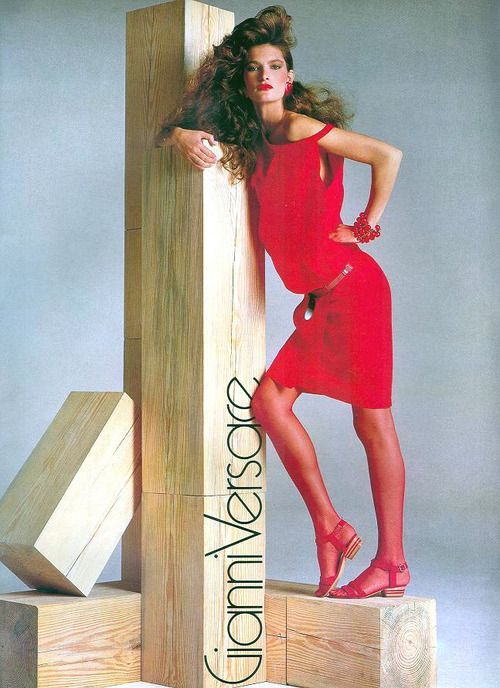 ‍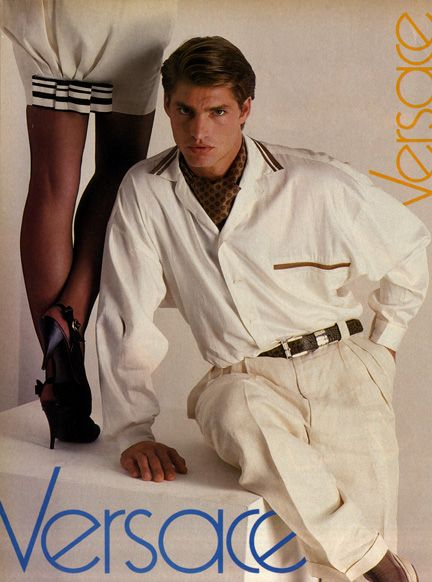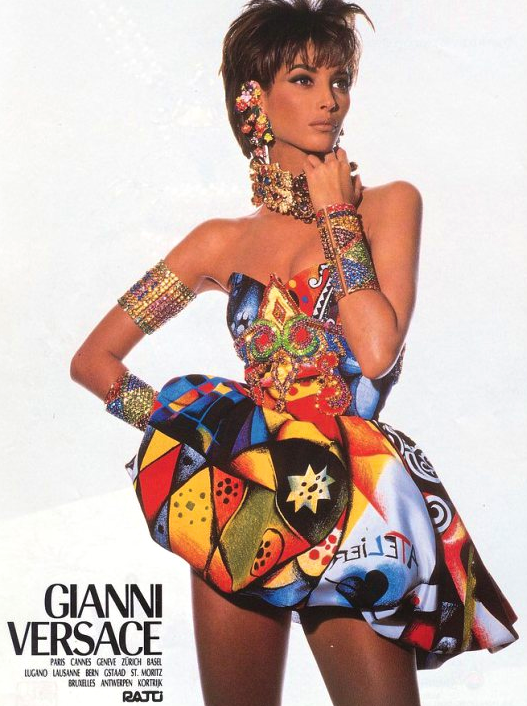 On July 15, 1997, when Gianni Versace returned from shopping for a newspaper, he was shot on the stairs in front of his "Casa Casuarina" villa at 1116 Ocean Drive in Miami Beach. His longtime partner D'Amico was interrogated for hours. The culprit was 27-year-old call boy and serial killer Andrew Phillip Cunanan, who was one of the FBI's most wanted criminals and killed himself eight days later.  This dramatic event is particularly well represented in the Netflix documentation "The Assassination of Gianni Versace" and allowed the subsequent success of Donatella to be followed well.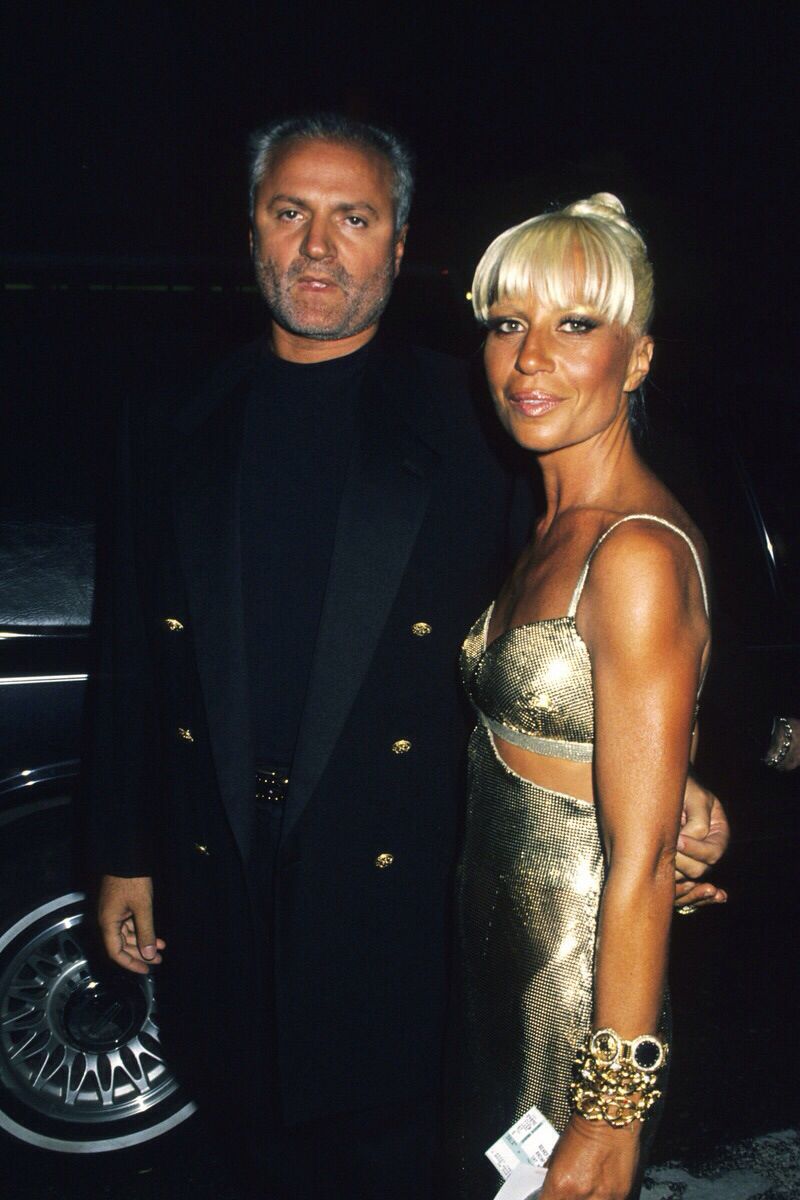 After the death of her brother in , Donatella took over the management of the fashion house, in which she holds 20% of the capital. Her solo debut followed with the presentation of the spring collection of the 1998 main line. In July 1998 she held her first haute couture fashion show. Versace is currently controlling the productions and leading the fashion shows of the Versace label. In order to continue to make the brand better known worldwide, she personally dresses prominent figures such as Eric Clapton, Jennifer Lopez and Lady Gaga. Gaga dedicated the song Donatella to Versace in 2013, which appeared on Gaga's album Artpop.
‍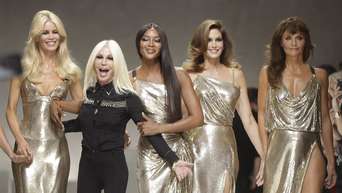 Even after his death, the legacy of Versace will not take an end. Donatella still puts in effort to bring the label on Mainstream and reach all generations, we can't wait for the next big wave.
‍