Overall, what we can take away from the Autumn-Winter 2020 collections showcased at Paris Fashion Week, is that there was a lot of bling and a whole lot of leather. TITLE was there to take a closer look at the menswear for you.

On one side we have Dior's couture embroidery resplendent coat, designed by Kim Jones, which took more than 1000 hours to craft, with the result being breathtaking yet effortless. Then on the other side we have a head to toe leather look by Fendi, which erases the heavy rough feeling from the usual head to toe leather look and brings a more youthful freshness to the drip. There are two directions for the gentlemen. You can be a full leather badass or you can also become a glisten glamorous heartthrob or both, it's your choice.
We have compiled six different vibes you can reference to no matter which fighter (lover) you choose to be in 2020 Autumn/Winter seasons. 
Luxury Casual Chic
A full leather look can be much sometimes, but when it's used in more casual silhouette, it becomes a day to day wear with a more effortless chic touch.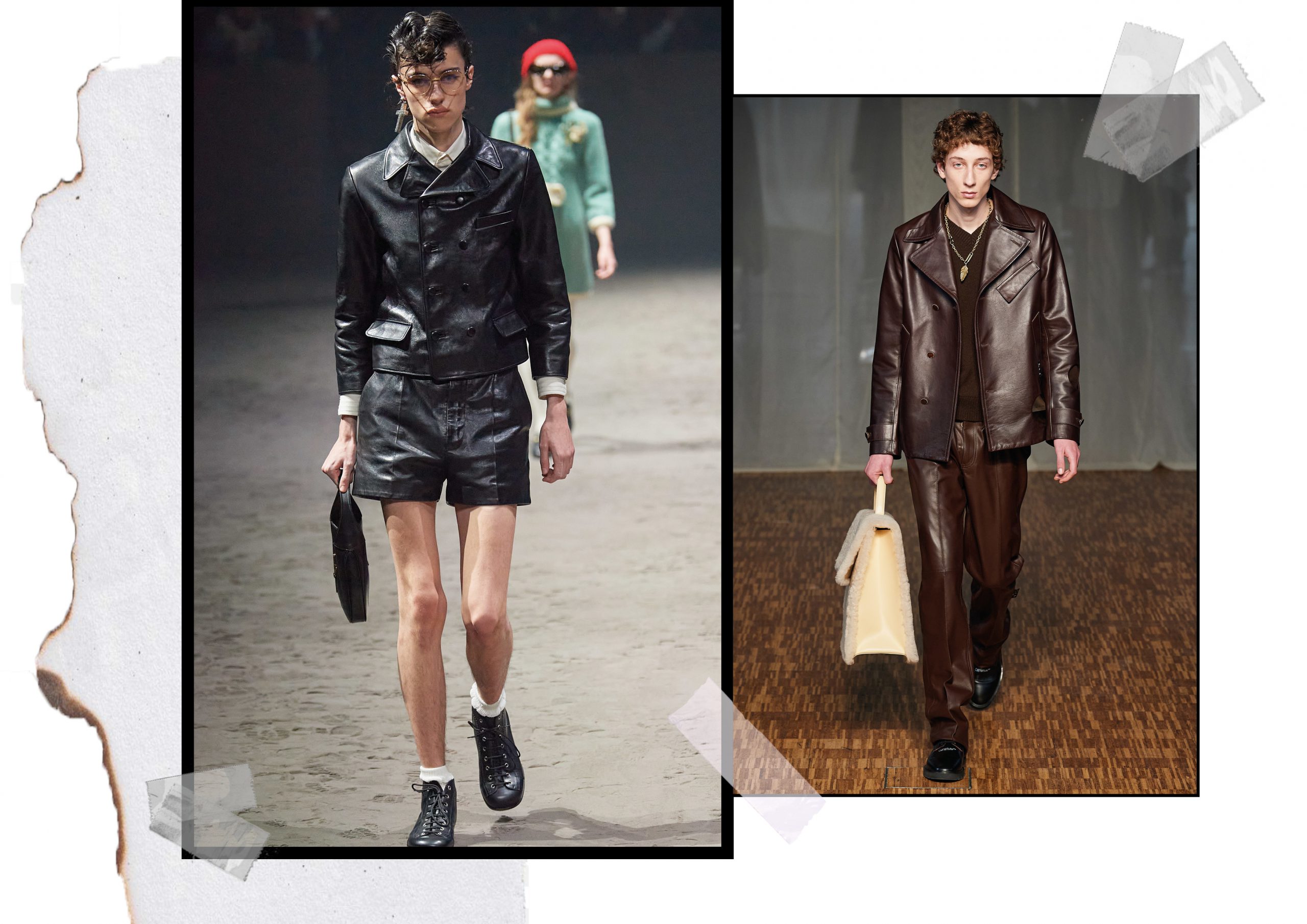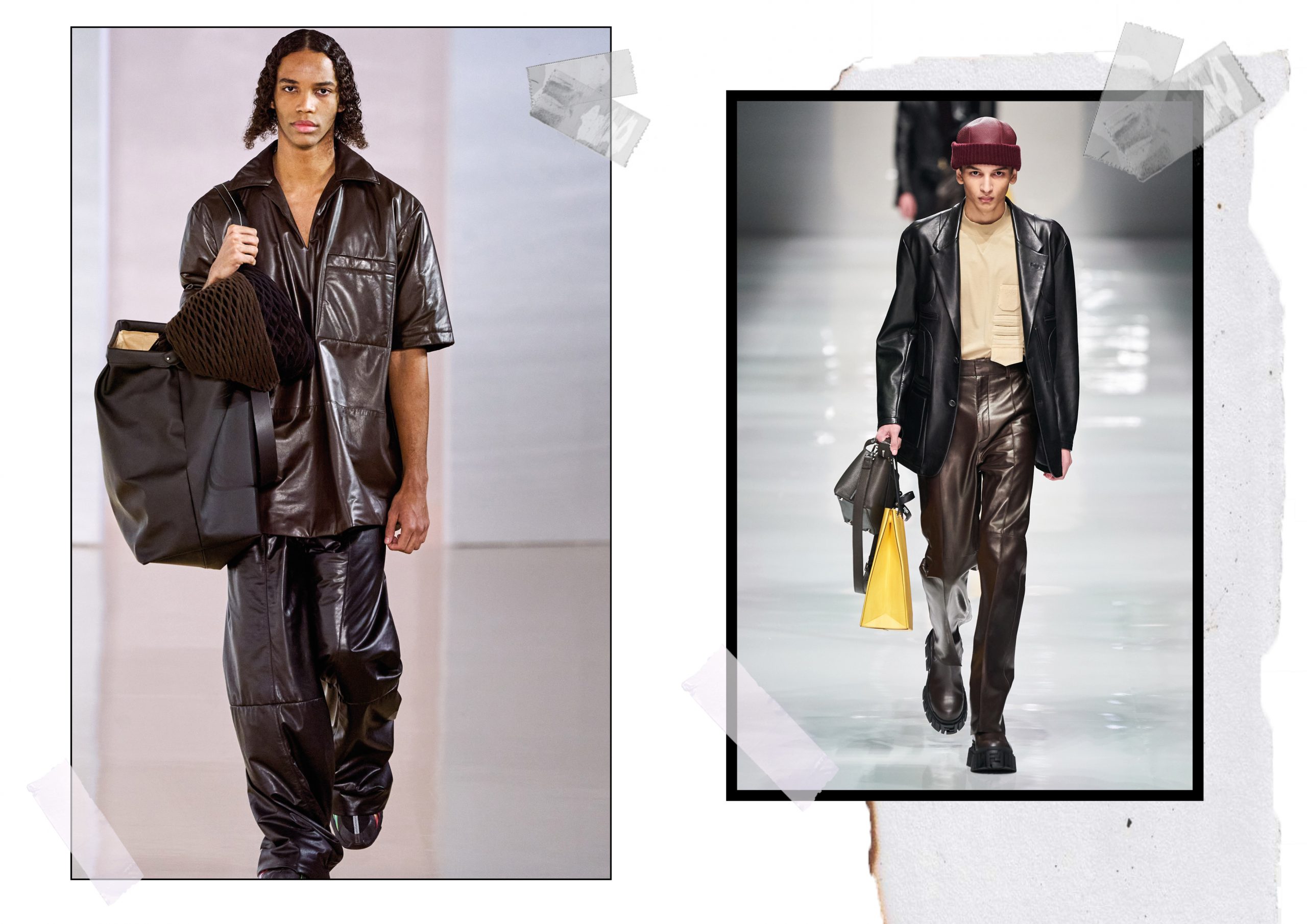 Formal Business Slayer
Leather always gives off a fierce and strong vibe, so why not have a full-on leather formal wear. It is a statement to the world, saying: "Yes, I am here, and I am here to conquer the world".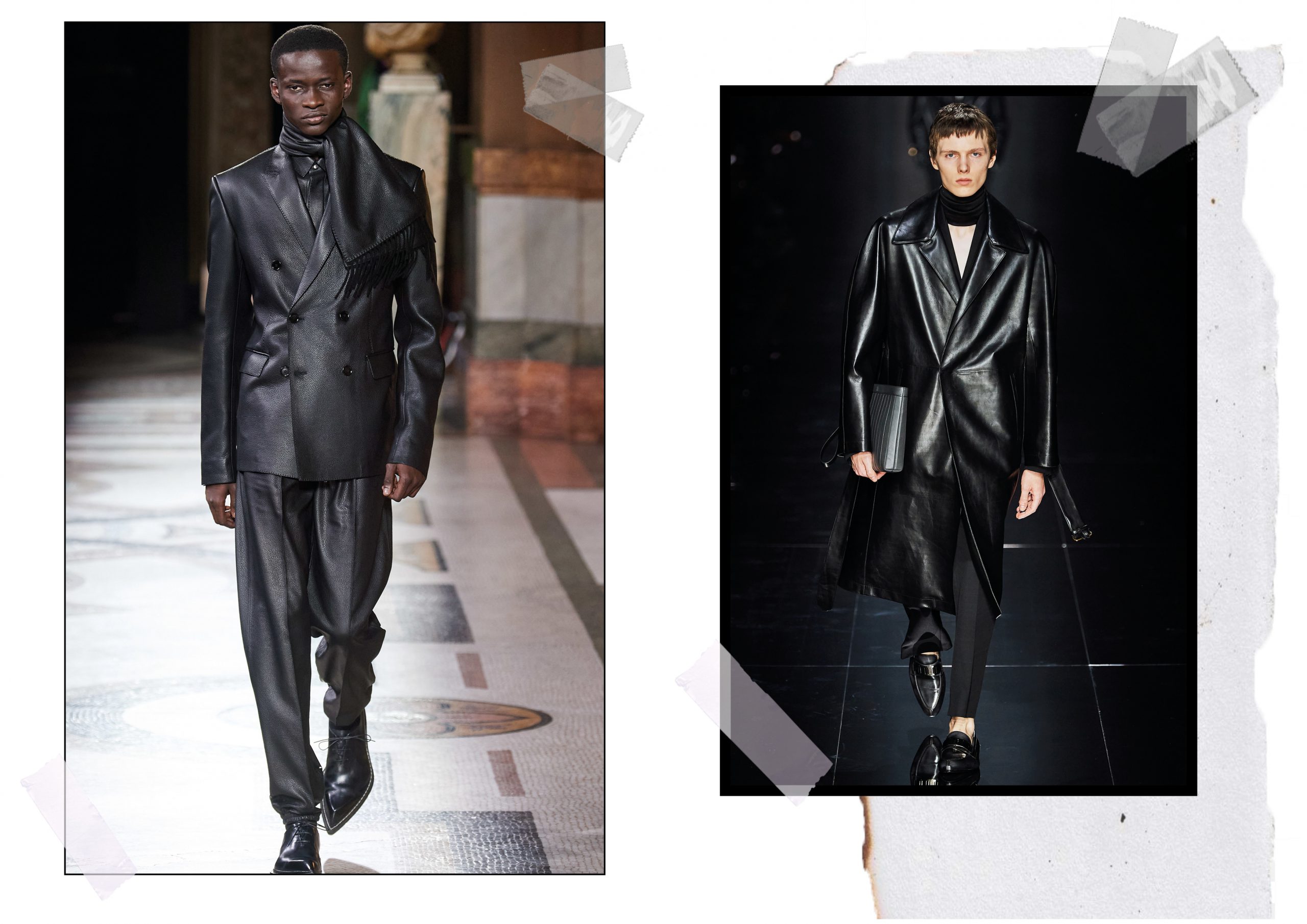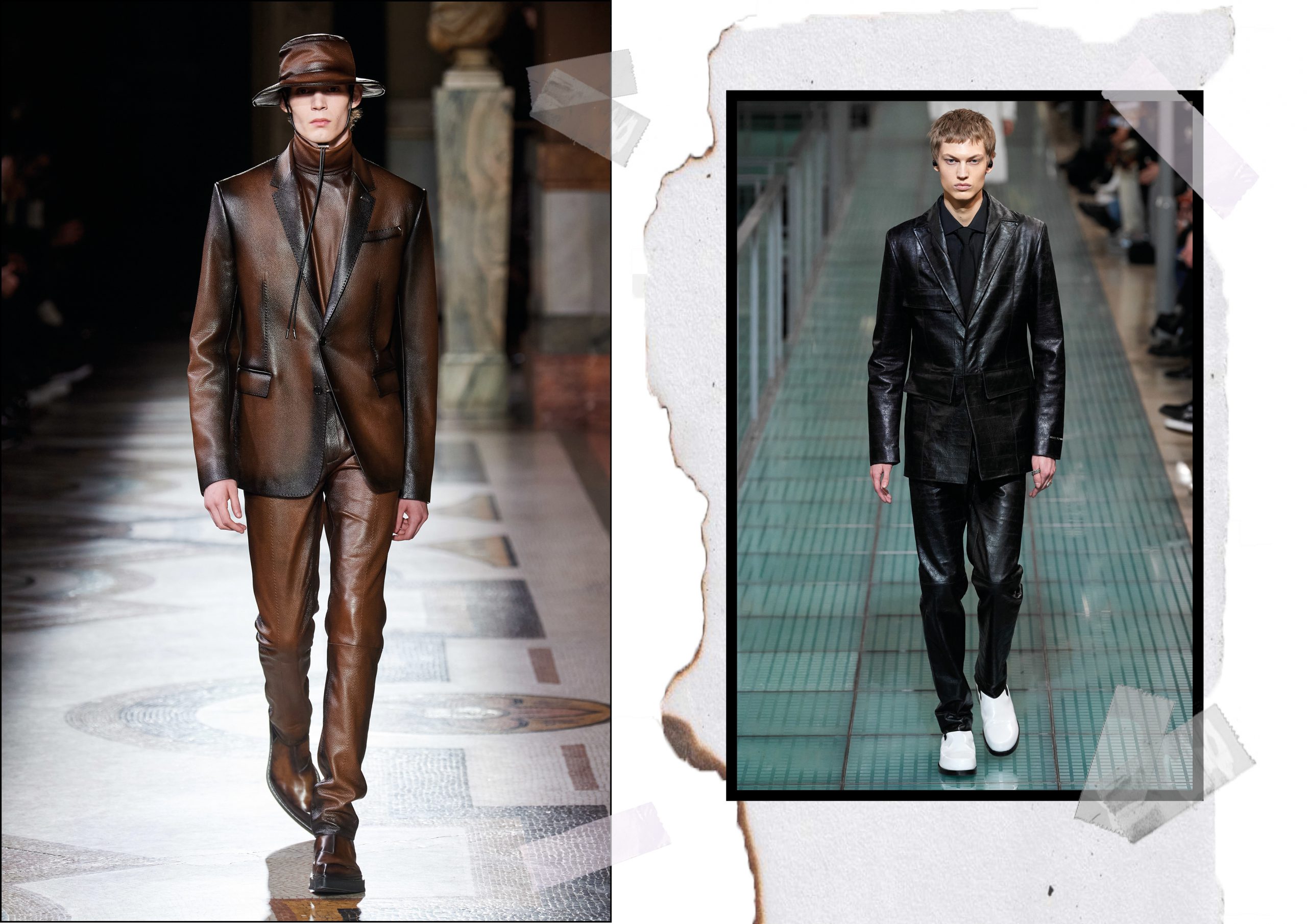 Underground Slouchy Matrix
When it comes to leather, the underground, techno influence is inevitable. Combining that with a loose-fitting slouchy matrix soldier vibe is the type of badass attitude we should all have in 2020.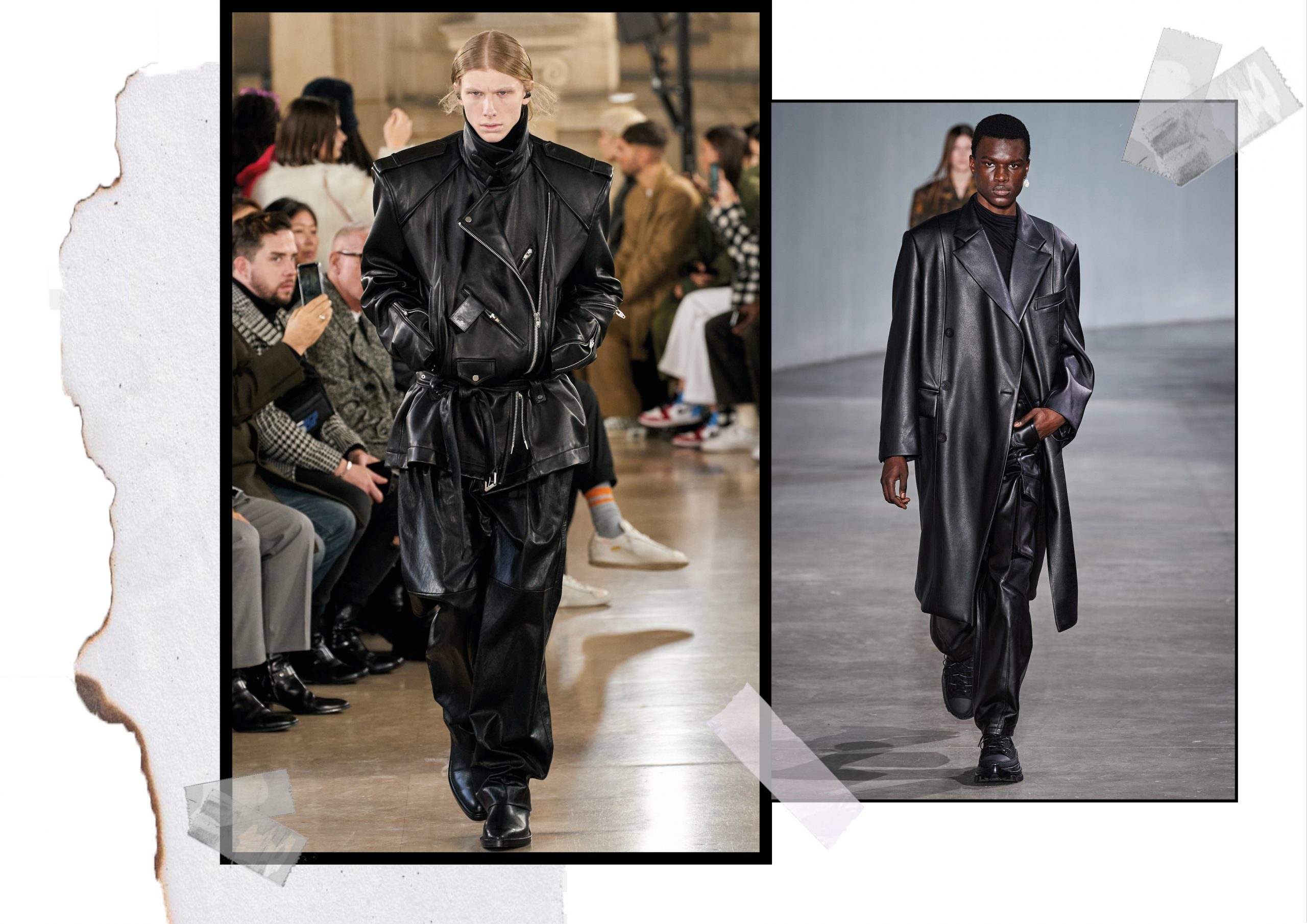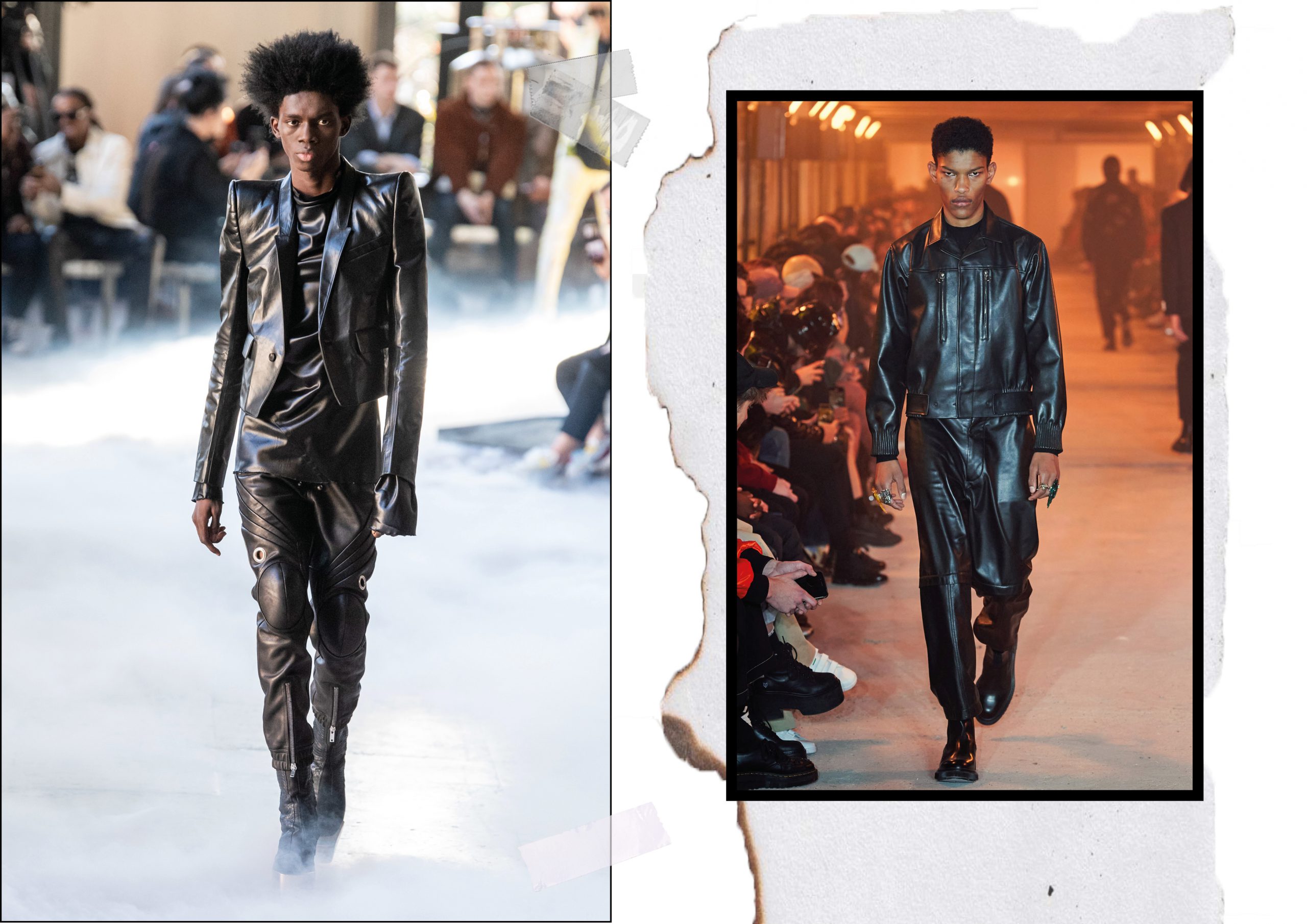 Embroidered Sophisticated Glam

This is for the gentlemen who value details, a shirt is not a simple shirt, and a jacket is more than just a jacket. An embroidered item shows that you take the time necessary to take care of yourself and you pay great attention to detail.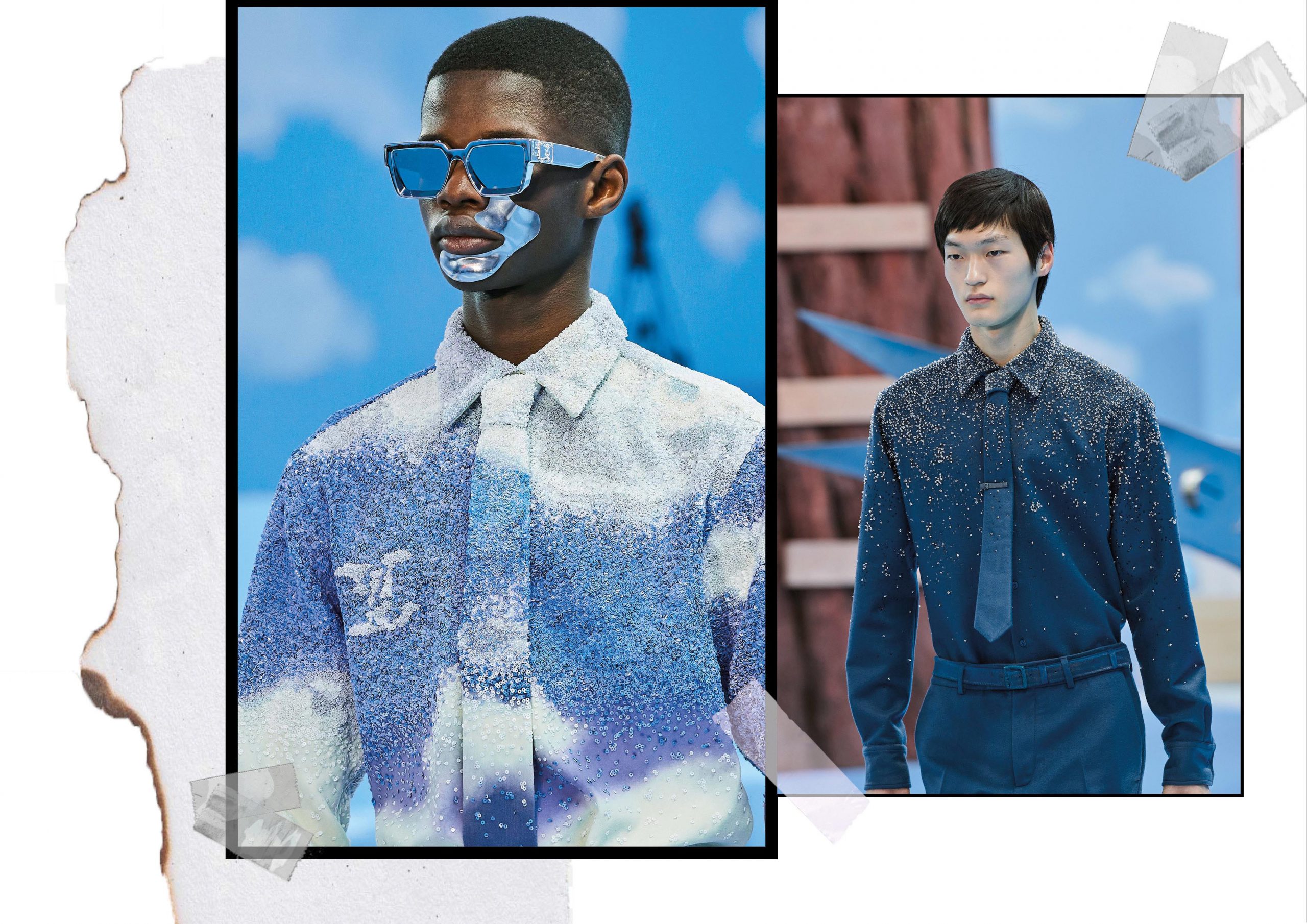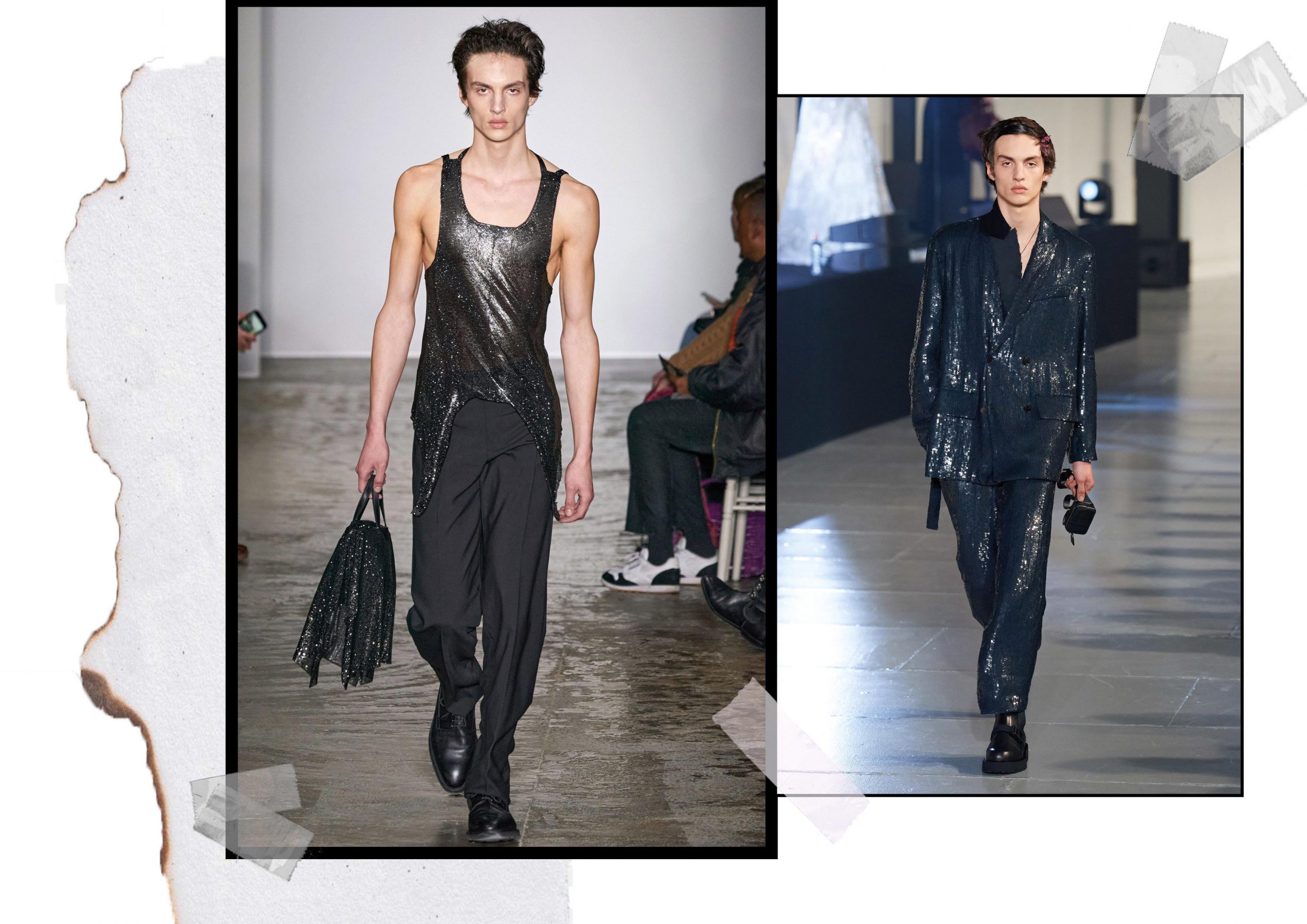 ‍
Shiny Vibrant Charm
Who said winter colors are boring? A vibrant shiny set is funky and playful, it's charming. You are the party of life, we all need some fun this winter season.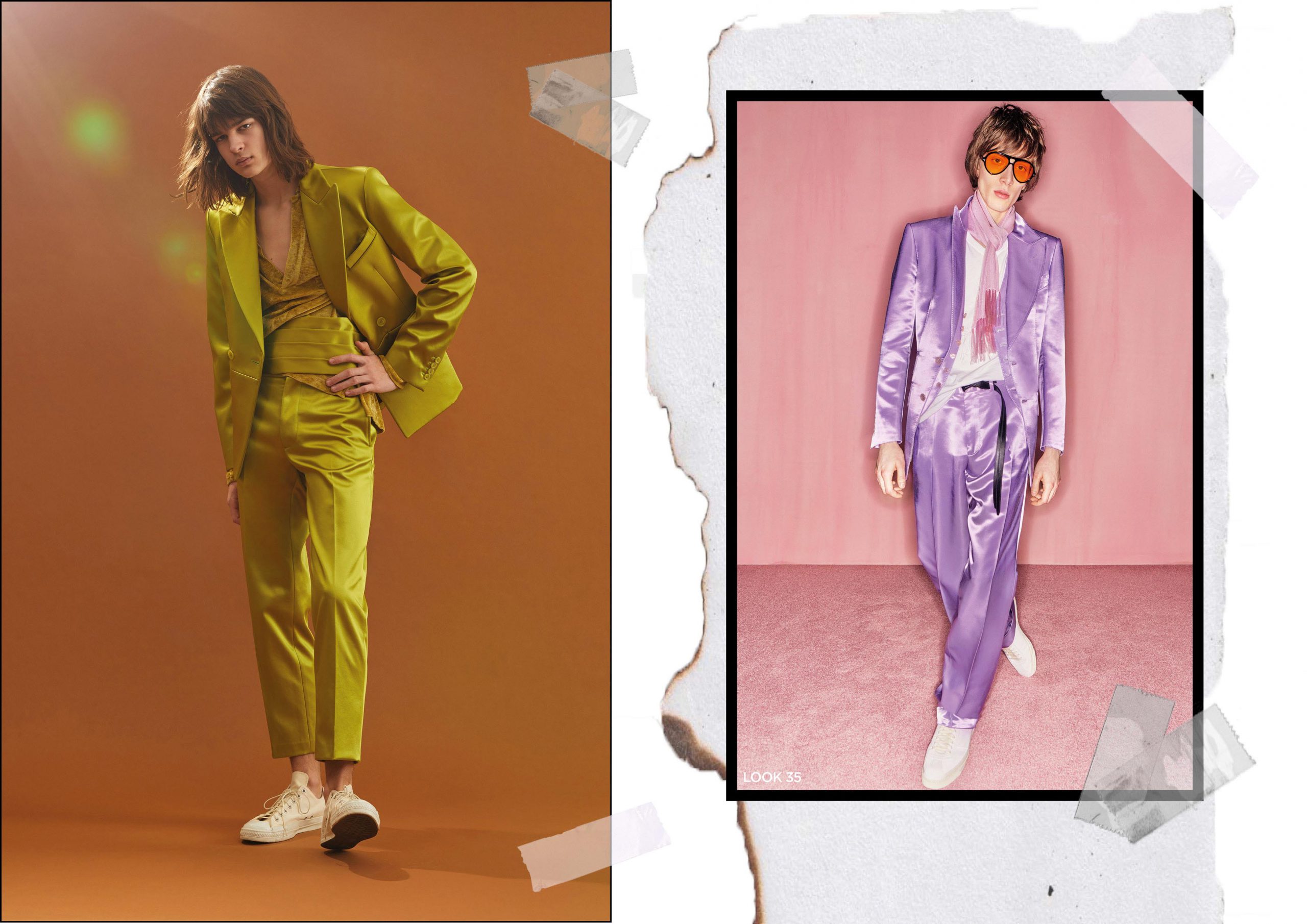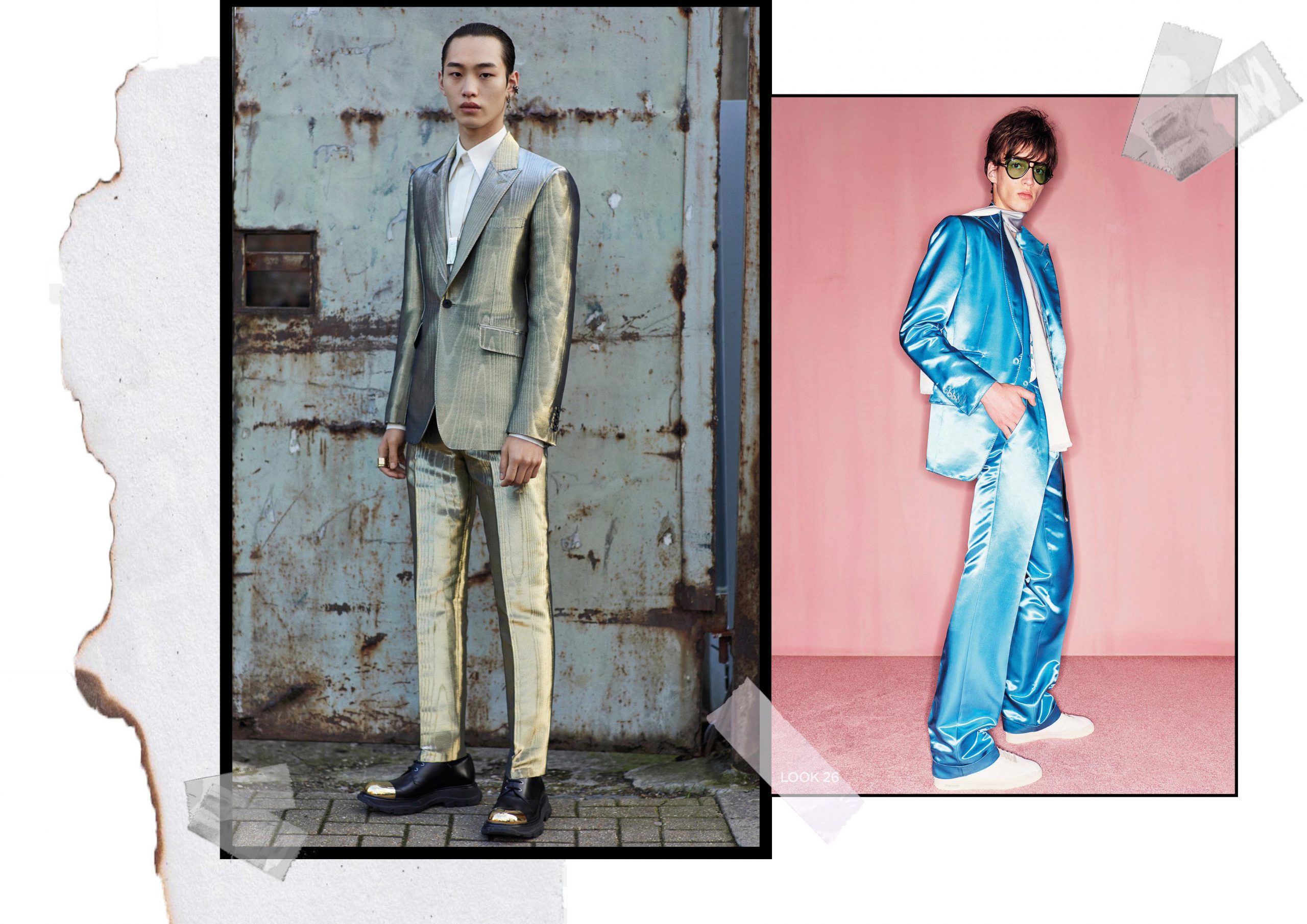 Glistening Luscious Spark
Sparkle is not exclusively for the ladies. We all need some more sparkle in our lives (and outfits). When you walk into the room, all eyes are on you.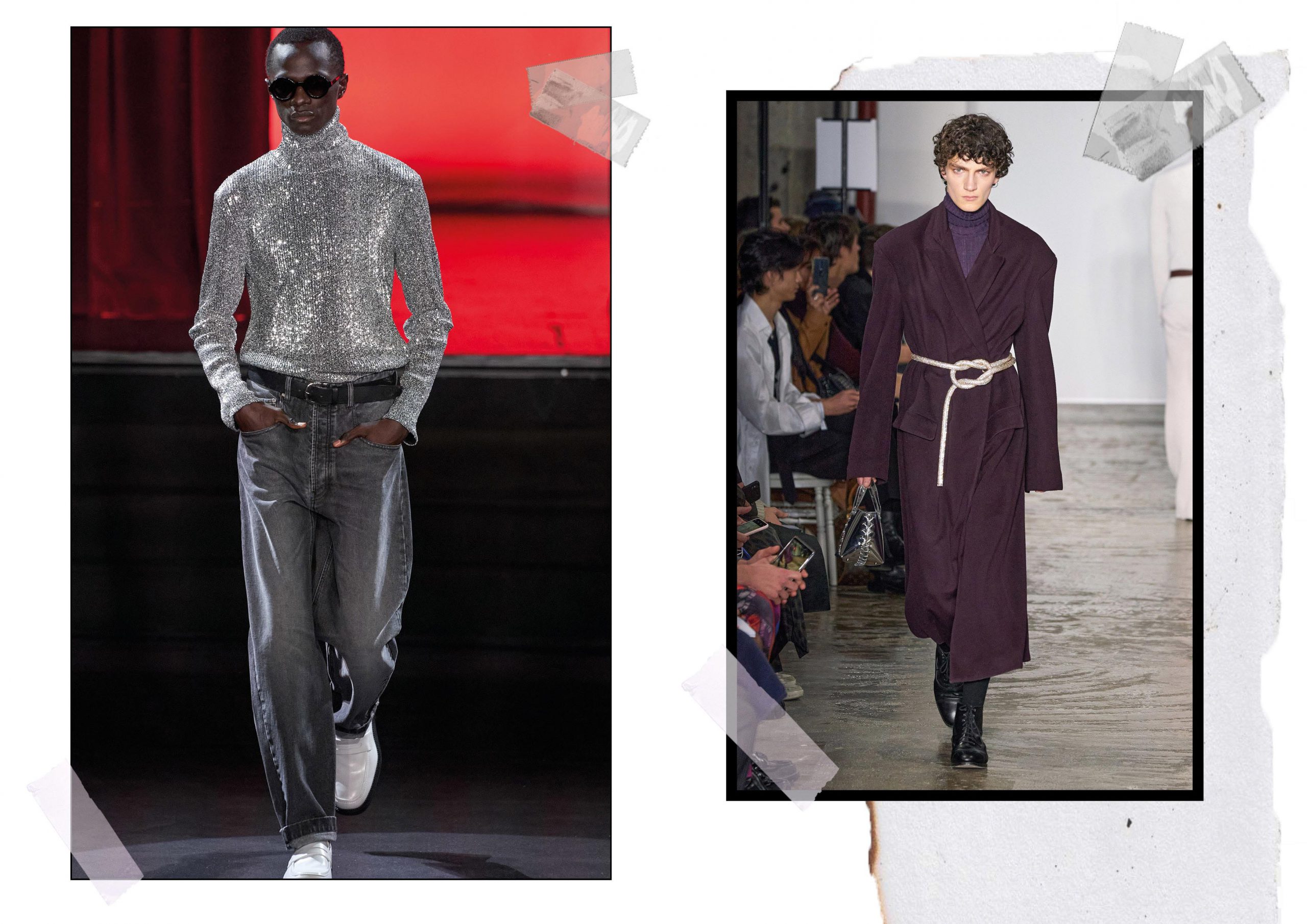 ‍