Join us for an exclusive Sit In with talented Ukrainian singer Maria Basel, who hails from Wuppertal. As someone who grew up surrounded by music, Maria has honed her skills as a multidisciplinary artist, composing, producing, and singing her own songs, as well as DJing.
Maria's unique sound merges hypnotizing synth sounds with her piano progressions, creating a sometimes fragile and sometimes powerful voice that is always crystal-clear. With her new single "Same But Different," Maria showcases her captivating and melancholic performance style.
In our exclusive interview with Maria, learn about her journey and growth as an artist. Don't miss this opportunity to experience her talent live, straight from her home to yours.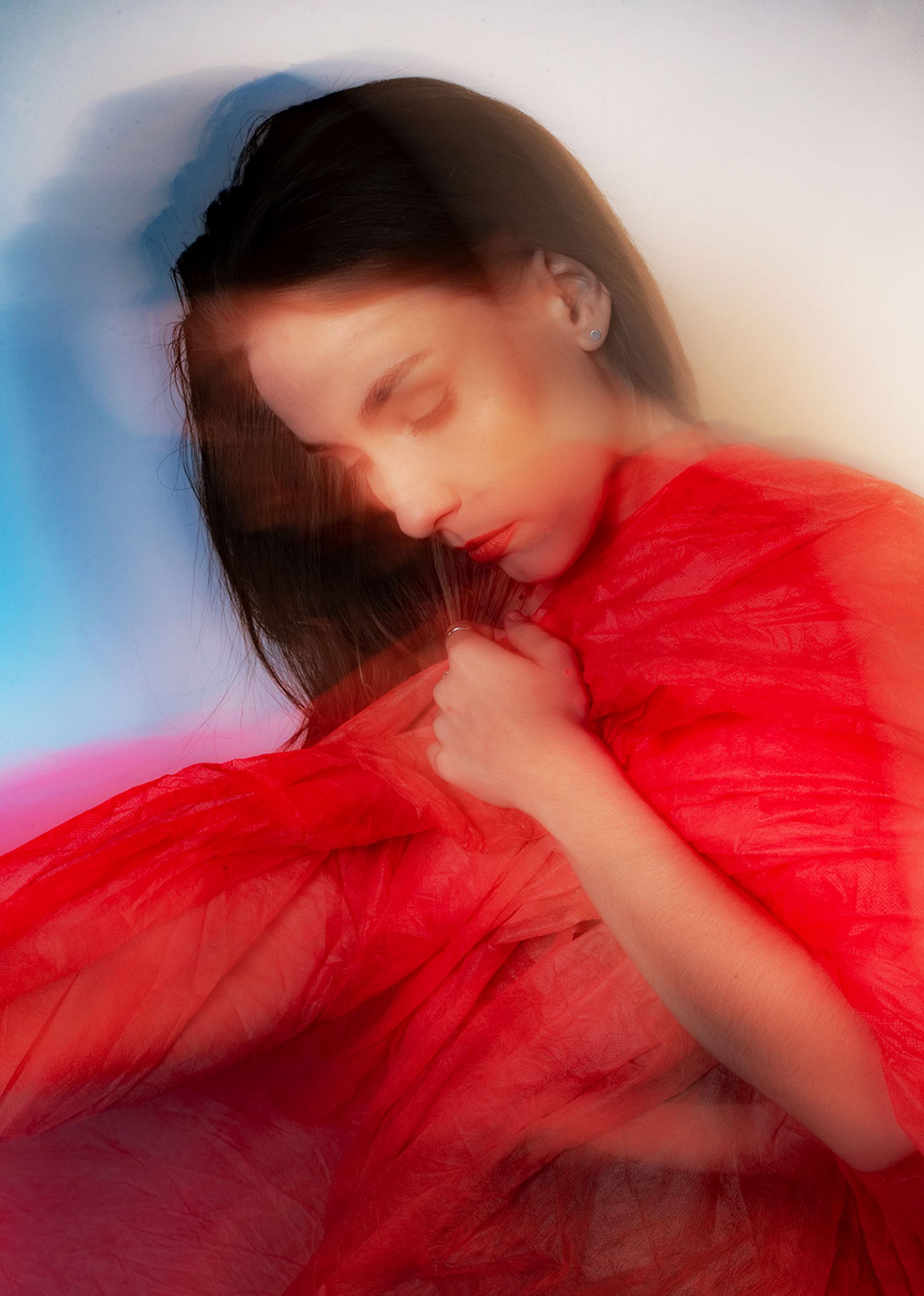 1. First of all, of course, we want to know from you what True Identity means to you ?
Being true to yourself, being aware of your strengths and weaknesses but also trusting in your gut. I think your identity is fluid. It evolves with and is formed by your life experiences and the decisions that you make every day.It is a constant journey and quest. My true identity is in doing what I love and where I feel the closest to my inner self – and that is doing music.
2. What is your first memory or experience of music?
Listening to my mother's old vinyls of Ella Fitzgerald and Barbara Streisand. Trying out my first little melodies on the piano at the age of five. And my grandfather – who was a cellist and classical composer – writing them down for me and encouraging me to keep going.
3. Why did you start making music?
I grew up in a family of classical musicians, so music always surrounded me from an early age. My mother is a concert pianist, my father is a cellist. When I was five years old, I was asked to decide whether I wanted to play the piano or the violin. I picked piano (obviously) and started to try to make melodies. After many years of playing classical music and participating in music competitions, I eventually started to write my first pop songs at the age of fifteen. When I moved to Wuppertal I started to record and produce my own music, first collaborations with other musicians emerged and I became more and more involved in the scene. Music always has been and will always be a vital part of my path. I could not imagine a life without it.
4. What inspires you most about the city you live in? And what did the city add to your individual sound?
I have lived in Wuppertal, Germany for almost 9 years now. I think the city is still quite underrated. It has a vibrant Free Jazz history and the world famous dance company Tanztheater Pina Bausch is based here – just to name some examples. There is also a great musical community that knows and supports each other. Yet it is not overloaded with thousands of artists, so you don't drown in an endless offering and competition compared to the metropoles of Germany. Wuppertal has added a lot to my evolution as an artist, whether by getting to know and to work with so many inspiring artists or by having the possibilities to try out many different genres.
5. How do you think your journey has shaped you so far?
My musical journey started with classical music as my base. Meanwhile I write music, produce, and DJ within different genres from jazz to pop to electronic music. The fact that I am involved in those various fields in the last years inspires, challenges and shapes me. It never gets bland. However over time I realised that my main focus lies on my solo project because it gives me the greatest fulfilment to write my own music and to share a part of myself with the audience.
6. When do you feel most creative and most inspired to make music?
I usually feel most creative and have the best ideas when I'm not doing well, when something concerns me, does not let me sleep. And then I sit down at the piano and play all the bad emotions out of my system. It's like a cleansing.
The process of creating music, it still is a mystery to me. First you hear a melody out of nowhere or sometimes a whole song in your head. And then after many hours of work, ups and downs you pull it out of your head and make it possible to hear for other people. And sometimes it even moves someone else. It's fascinating. And it humbles me every time.
7. We have all been isolated since the middle of March. How has the quarantine treated you?
Of course, at first it was a quite strange and unfamiliar time. All of my gigs were cancelled from one day to the next, meeting or hugging friends was not possible any more, the world as I knew it was turned upside down.
But then after some time it also felt somehow relieving. I was torn out of my daily routine and had – for the first time in what felt like years – time. I suddenly had time to do things I never had time for. And this was quite a nice feeling. Time to overthink my daily routines, my priorities and perspectives.
But this quiet phase didn't last very long, because shortly after I became part of the Berlin indie label Listen Records and meanwhile released two singles – "Lioness" and "Same But Different". So all in all since then many beautiful things have happened.
And still it is a very hard time to be an artist. It always has been and now everything is even more uncertain. I truly hope this nightmare will end soon.
8. And how does the current situation in the world influence your creative process? What are your musical or creative goals for the next few years?  
On the one hand it is unfortunately nearly impossible to book and play shows right now. That is something I really miss a lot and it would normally be an important influence on my creative process. Also, going to concerts has always been a great inspiration. On the other hand, the current situation gave me time to focus and opportunities that probably wouldn't have been there in the same manner in a "normal" world. For example, I produced my first music video for my first single "Lioness" with an amazing team of friends and professionals like Norman Tebel who was directing the video or the Pina Bausch dancer Ruth Amarante who played the main role in the video. Normally all those people would have been engaged in their many projects and it would have been much harder to invest the same amount of time. So somehow i also have strangely benefited from the current situation as well.
I am planning to release my first EP in spring 2021. Hopefully things will loosen up a bit by then to tour. I also would love to start writing and producing my album and collaborate with other musicians for it. A constant goal of course is to keep improving my composing and producing skills and pushing my boundaries.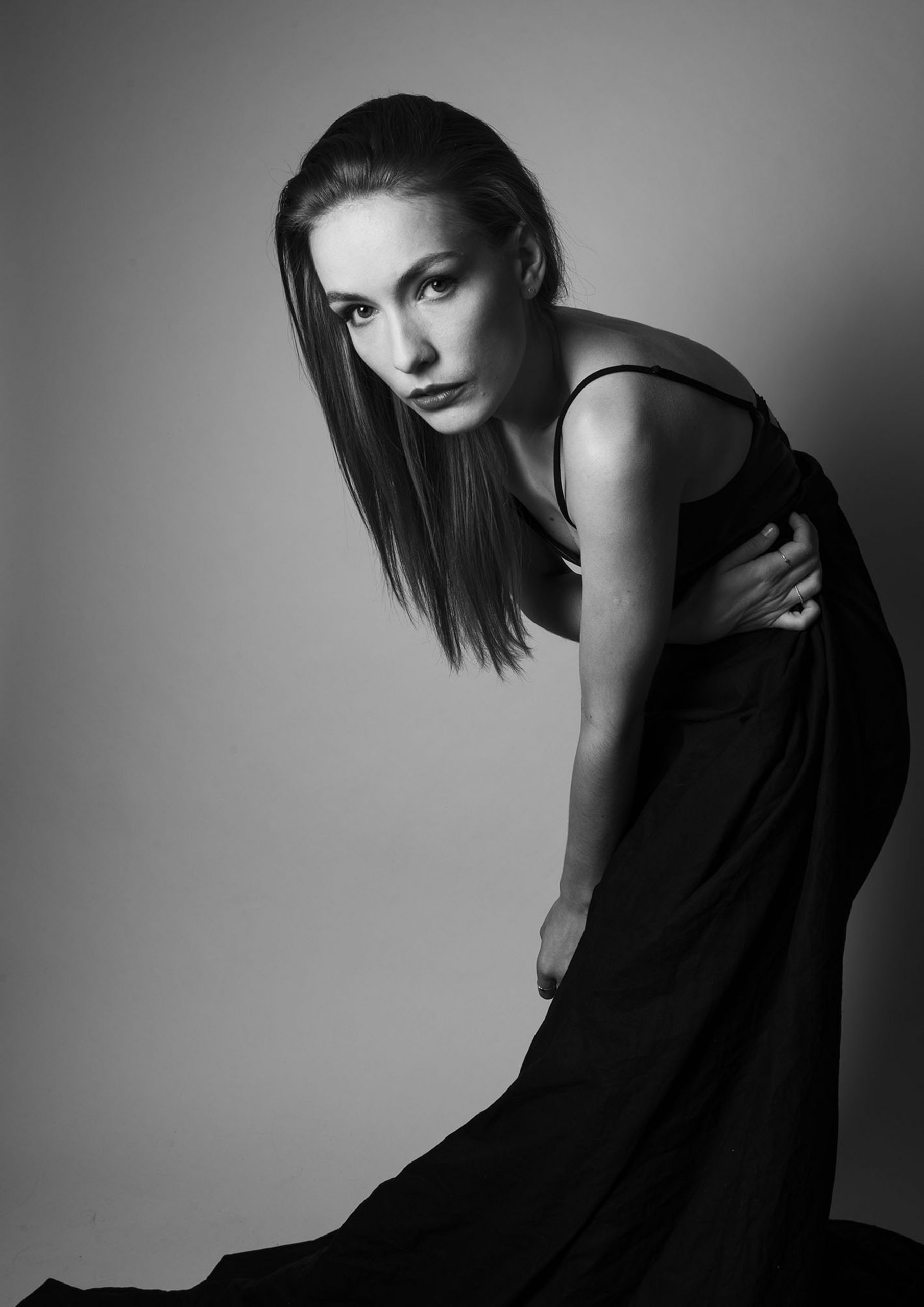 9. Was there a musical experience, a concert or a performance that touched your soul?
So many. One performance in particular that comes to mind is a concert I worked on in 2018 in collaboration with the opera choir of the Opera of Wuppertal along with other Wuppertal artists like Horst Wegener and Jonas David. I wrote the arrangement for the choir and they sang to my songs. The first time I heard their voices at the rehearsal I cried. It was a really overwhelming experience. I felt honored and touched to have the opportunity to write a score for these amazing professionals and to hear a finished piece that started as just a thought.
 10. If you could speak to yourself in the past, what would you say to you?
Be patient. Be bold. Believe more in yourself. You are good so don't let anyone tell you otherwise. Don't let yourself be made insecure by the negativity of other people around you. Keep moving forward.