Next round ! Another week, another Sit In On Friday. We hope you enjoyed our last week's beautiful creative CHU. We are ready for the next one. What about you, guys Let's get down with ELEN. Elen is an exception. An exception in the beautifully colored patterns of current careers in German Popbusiness. Even more so when it comes to women's careers. Because she has an important quality embodied, which is so often missing: Truthfulness! 
Finding in each of her songs, in every line of her lyrics, in her personality and biography. Listen to her unmistakable voice, that will remaind you a little bit of  voices like Sheryl Crow, Alanis Morissette or Janis Joplinin.

Voice and personality. Last but not least, use her strength to learn that seals have learned to assert herself. On the street. With songs by Neil Young, Coldplay, Tracy Chapman, and many of her own street music and risks without a safety-net. That is what it reflects. It is reflected in the lyrics of her songs. It works for her, you feel every line.

There is a lot of longing for simplicity, light-heartedness, what you call happy ("Happy End"). This primal trust that one felt as a child. As the world is still small and problems with counting rhymes detachable goods ("Luftschlösser"). Personal. The gap between unprotected openness and open vulnerability. How far does it open? The songs "Hallo", "5 Meter Mauern" or "Blind über rot" tell about it. The song "Andere Arcaden" by sharing striking encounters as street musicians so-called edges of our company in front of the Schönhauser Allee Arcades in Berlin. Challenging. Our society. The big whole. Also in the subject of ELEN. Above all as a topic for that everyone bears individual responsibility ("Egal") and women also have problems. The feeling that one that cannot be done justice.
‍
For each of these feelings, moods, and themes, you will find the right sound musically and powerful, quiet and tender, if not even tender. You might want to learn more about this woman, that escaped the city and went back on a small courtyard in Brandenburg. A different life. Less neighbors than fingers on one hand and crowds of animals. Two horses, sheeps, goats, dogs, cats, peacocks, chickens, rabbits, bees and so on. Knowing that there is no well-being oasis for urban people like this chic magazine like to suggest, but dirt under the fingernails means a lot of work and often also seclusion, lonliness. ELEN stands for "truthfulness." A property, an attitude that have always been lost seems what we are increasingly longing for. This truth is borne out as a person and in her songs. It's about the longing to feel yourself, to allow yourself to be you. All authenticity to sort in the abundance of this time, to find a center, to find your own center, and to live it. Assuming and carrying responsibility. And somehow, it is just on the pulse.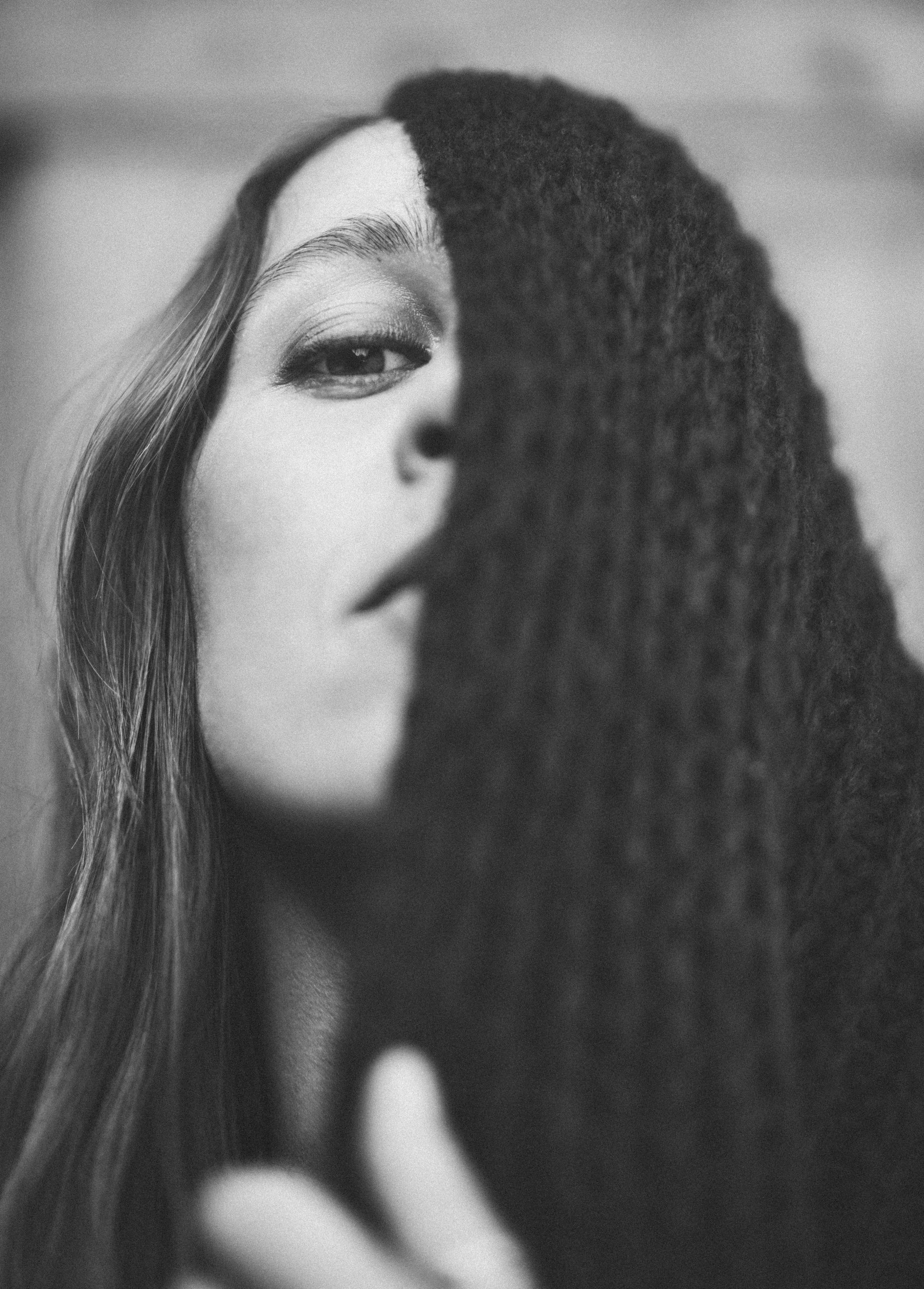 ‍

TITLE: You started off by busking in the streets of Berlin. What do you think that experience has taught you?
ELEN: Playing on the street showed me, that you have to be brave and that some beginnings are really hard before it gets well. And that you can hope that something great will come out of situations that don't look like it at first. On the street you are real and the audience is real too.

TITLE: Why did you start making music and singing?
ELEN: For me, the question would rather be, what else could I have done? I somehow always knew that I was drawn to making music, because music moves me more than almost anything else. So I just had to do what I love, what touches my soul and sets something in motion.

TITLE: How do you think your journey has shaped you so far?
ELEN: Because I have never been permanently employed or trained anywhere, I think I am missing a little bit from today's perspective. I'm not so good with obedience and authority. On the other hand, I had to start early to earn my living independently and disciplined. I couldn't just go on making sick, because there was no company that would pay. So I learned early on that I have to drive myself, even if it doesn't always work out. I learned that my work is worth something and that I can go my own way, somehow away from the "school-training – job-career" system. I am very grateful for that.

TITLE: Moving from Berlin into the countryside is something people rarely do. What has that changed for you and your outlook?
ELEN: Here in the countryside there are many opportunities and plenty of space to let off steam. Where I live, I do not disturb the neighbours, no matter what I do and when. I can keep animals or not, I can build or not, I can have a garden or not, I can always make music here, I can invite as many people as I want because I have a lot of meadow for tents or I can be all alone, I can have peace or be super active. And if you have the right ideas, you can also make ends meet here. I am independent of fancy flats or expensive rentals. And I really appreciate that. I'm very curious what else will happen here besides the music.

TITLE: If you could speak to yourself in the past, what would you say to her?
ELEN: You're doing all right, get up, go on and hold on. It's going to be an exciting journey where you can't control and steer everything, but you know that wouldn't be for you. Have faith in what you're doing, everything will get better.

TITLE: When have you felt the biggest sense of achievement?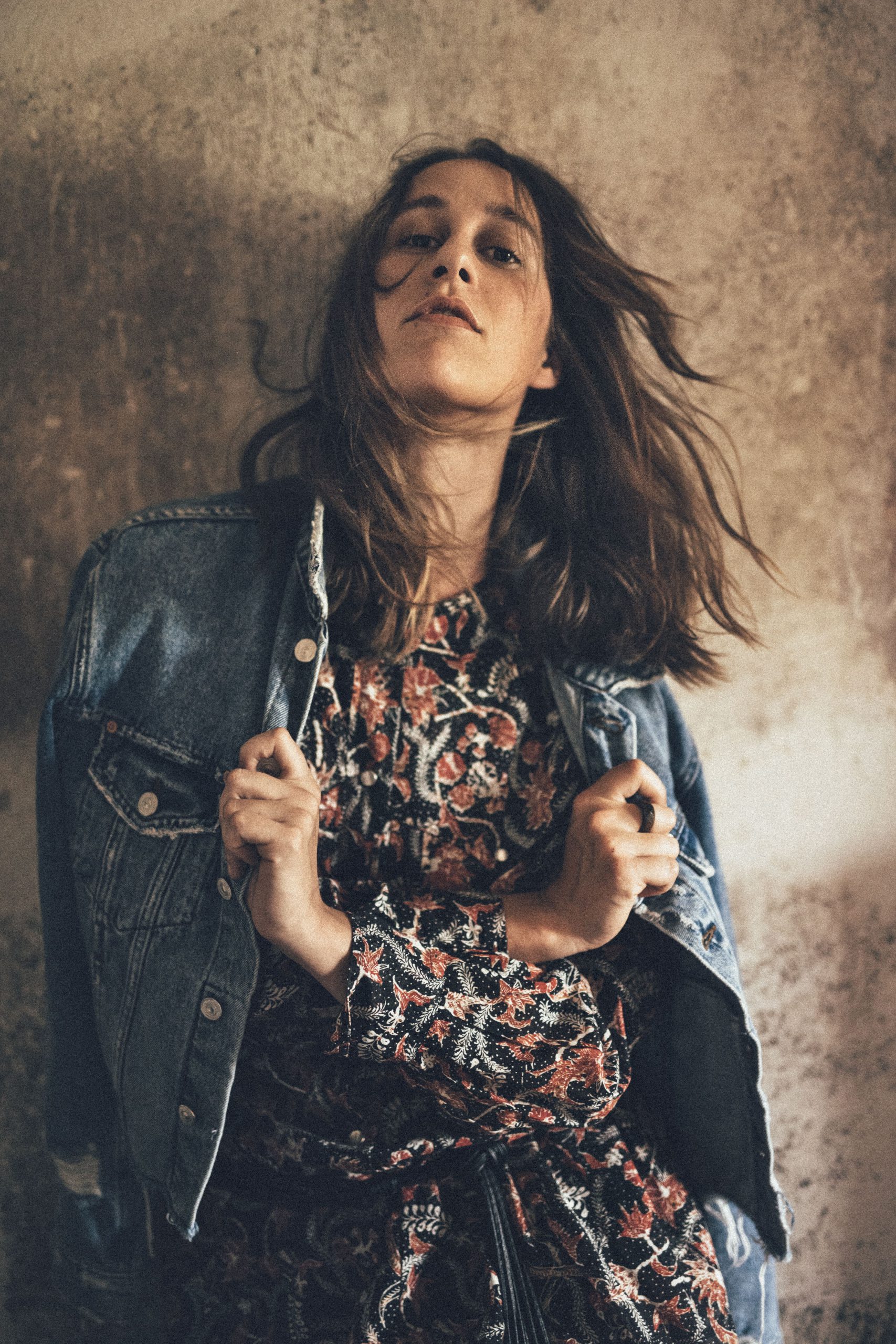 ELEN: The greatest feeling of success for me personally was when I held my first album in my hands as a real CD. All the hard work of years was packed into it. Since I was 7 years old I wanted to have singing as a profession and that was the moment that showed me that it is serious and not just dreaming. I was proud that I never let go and stayed with it through all the ups and downs and in the end never let myself get discouraged. It was such a great feeling.

TITLE: During these times, it's difficult for everybody to fill their days in a way that makes sense to them. How are you spending most of your time at the moment?
ELEN: I am currently spending some time on the computer and on the phone or recording songs on my small courtyard stage. Besides, the yard is also changing quite a bit, which I record and share on the social networks. The garden is growing, we have preferred a lot of vegetables this year. That's what I spend most of my time with, besides the work for the music.
TITLE: When do you feel most creative and most inspired to make music?

ELEN: I am actually most inspired when I am moved, when something happens in my life that changes. But also when too much happens, then I have to see how I deal with the situation. But sometimes writing is also the way to deal with something. But not every writing session starts out that way. Sometimes it's just good conversations with the people I write with that can get something good going.

TITLE: Our concept for our interview is "Sit in on Friday". I think everybody's Fridays used to look pretty different back when they could actually leave their home. What would your regular Friday look like?
ELEN: Well, kind of no different than any other day of the week except maybe Sunday. I always have something to do, whether it's the beginning of the week or the weekend, so I don't really have that friday feeling.

TITLE: What is the first thing you want to do when self isolation is over?
ELEN: Visit all my people!

TITLE: We have a format on TITLE that is all about the true identity of artists and brands so we can dig deeper than just the surface. Would you say you have found your true identity? And if so, how would you describe it?

ELEN: Wow, that's a huge question. I think the only real constants are the great importance of music in my life and the definition of myself as a child of God, because I am a Christian. Otherwise, I think I find it difficult to define that. In Germany you define yourself quite often through your profession, but everyone is of course much more than your profession. But also more than the friends you have, who say a lot about who you are, or your partner or your family or your hobbies. But I think I have an idea of who I am.
I am not so much among people, a lot in the green and in the garden, but I can be badly alone and I can get a lot out of animals and I have very real, craft-oriented hobbies. Sometimes I love to dance, but I don't need a disco for that, I'm not so open, rather closed and quiet, but I also have a wild, loud child inside me that needs to vent from time to time. I want to be free and I am happy when I see that others are somehow. I know that bad things exist, but I also look for the good things in everyday situations and I am happy about that.
I like to be happy, because I know the opposite very well. Sometimes I want to belong, but I know that I often don't. And sometimes I feel like an alien, because what is in me is partly incomprehensible to others and most people probably find what I like boring.
I want to be able to gain a lot from the world as it is without having to build big plans and ideas. But I am also a fan of fantasies and find it exciting to do things that have no guarantee of success.
I don't have such a great eye for the future, a lot happens to me in the here and now. Sometimes it makes work easier and takes away worries. That's good. Quality is important to me and I hate compromises, even though I know that sometimes you have to make some. I allow myself to be weak, but it is hard for me to show that to strangers.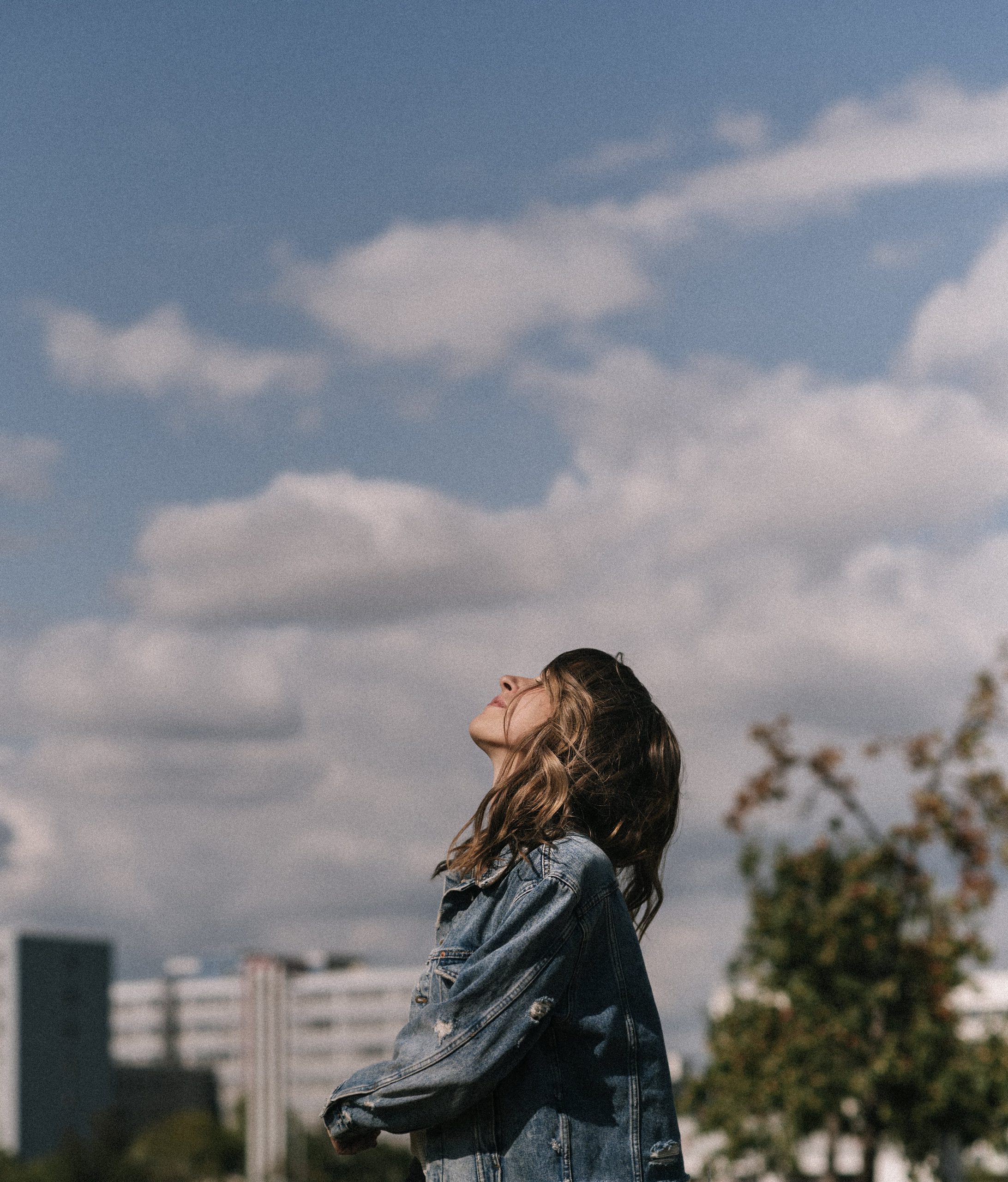 ‍

TITLE: What would your advice be for aspiring artists that are trying to make it?

ELEN: I don't believe that you will be successful through casting, you will be exploited and you will not do what you want to do, unless you just want to be famous and you don't care about the rest. The fame is usually quite short, though. And you should be prepared to put all your eggs in one basket. But you must also be aware that it can go wrong. It's quite a risk. It is important to be self-reflective and honest with yourself. You also need a thick skin and should be able to criticize. Stupid sayings or bad criticism should not be able to stop you from believing in what you are doing and continuing. It should rather be a thing you grow on. But you should also be able to check what you are doing and admit to yourself if something is simply not good. This inner drive, that this is exactly what you want, has to be there. I think otherwise you won't make it. You need stamina, endurance. Because it's a long road.