This week we're introducing Dominik Hartz as our performer for this Sit In On Friday. Dominik Hartz is an actor, currently studying at one of Berlin's most prestigious acting schools. Next to his studies, he is a singer/songwriter, breathing and living music. His lyrics showcase a meticulous reflection of life conveyed through entertaining puns, uplifting beats and a often light-hearted approach. Yet he doesn't shy away from deeper topics, often making himself vulnerable in his songs. Ultimately, his songs give you the message that things will get better, even if they're bad right now. A message much needed right now. His new EP thoughts.On.Beats came out this year, bringing a fresh wind into German Pop. Dominik has been singing since he was a little boy and it doesn't seem like he's going to stop anytime soon. 
1. First of all, of course, we want to know from you what True Identity means to you?
Well, that's a tricky question cause it indicates that there is a fixed core of some sort that needs to be discovered. And that would also mean that the true nature is something that can't be changed is fixed and that therefore the True Identity would be something that can be defined by others or yourself. I think that your Identity is always changing, evolving, and morphing while you move from situation to situation and adapt. For me, it is something like a potential for basically every action regulated by your own need to fulfill expectations of yourself or others and the need to make sense in a way.
2. What is your first memory or experience of music?
Haha. I think my first memory of music is the tune of a very bad "Old McDonald"-Version played by a kids keyboard where you could press farm animals that then would make a sound. I hope that doesn't influence my music though.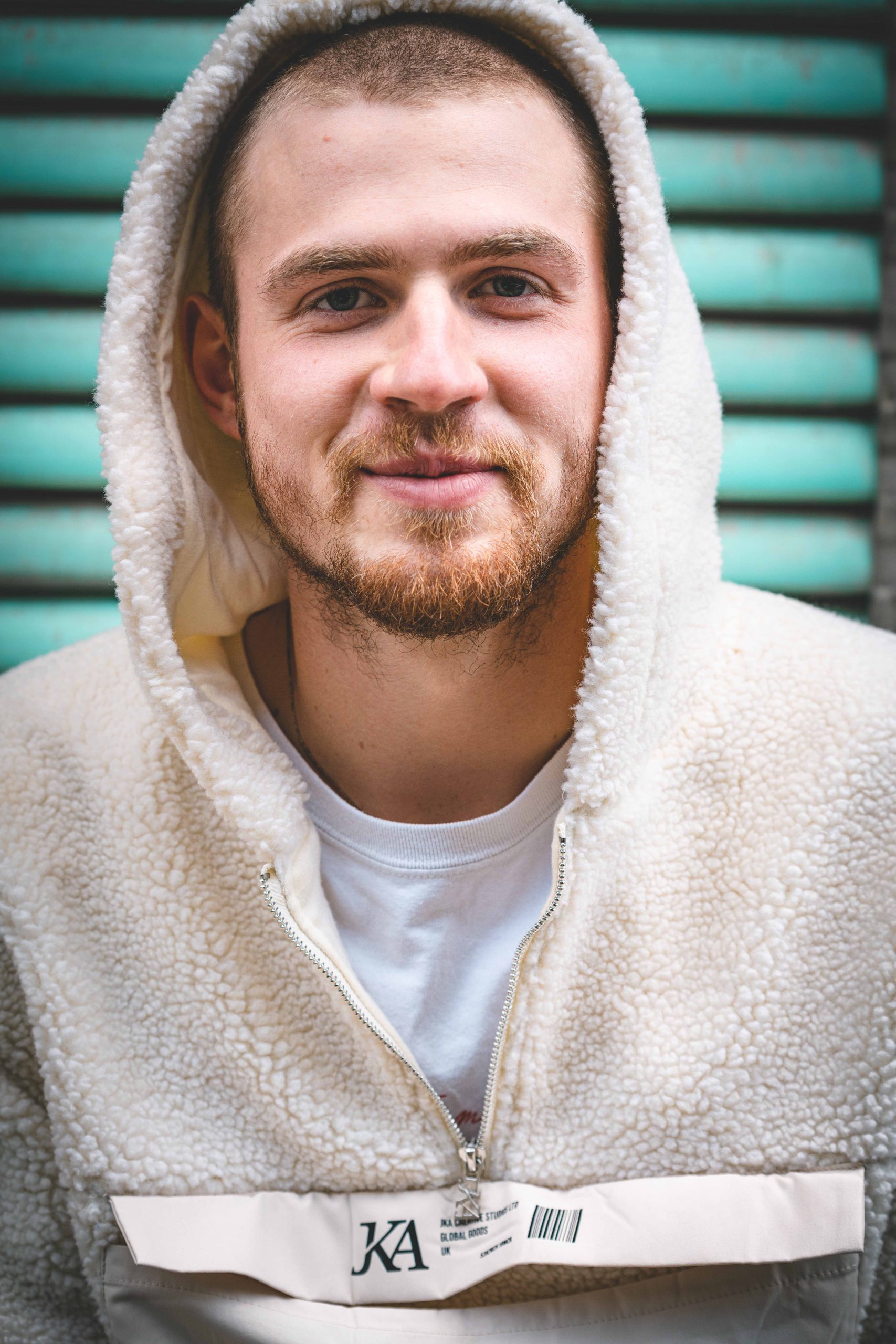 3. Why did you start making music?
I started singing and playing the piano at the age of 5. Honestly back then I did it because my mum told me to. But even so, I really fell in love with music in that early time. 
4. What inspires you most about the city you live in? And what did the city add to your individual sound?
Berlin is a mixture of cultures and pretty much everything there is with a lot of history on its back. For me, it's like a big post-modern playground. This overload of possibilities makes you feel lost, but at the same time is everything you ever wanted and that definitely plays into my music a lot. 
5. How do you think your journey has shaped you so far?
Well, I think every step in my journey till now redirected but also confirmed the direction I was going. I am the first artist in my family for more than 10 generations so that took some time to make me realize that this kind of life is possible. But the plan to try it was always in the back of my head. 
6. When do you feel most creative and most inspired to make music?
At nighttime when everyone wants to sleep hihi. 
‍
---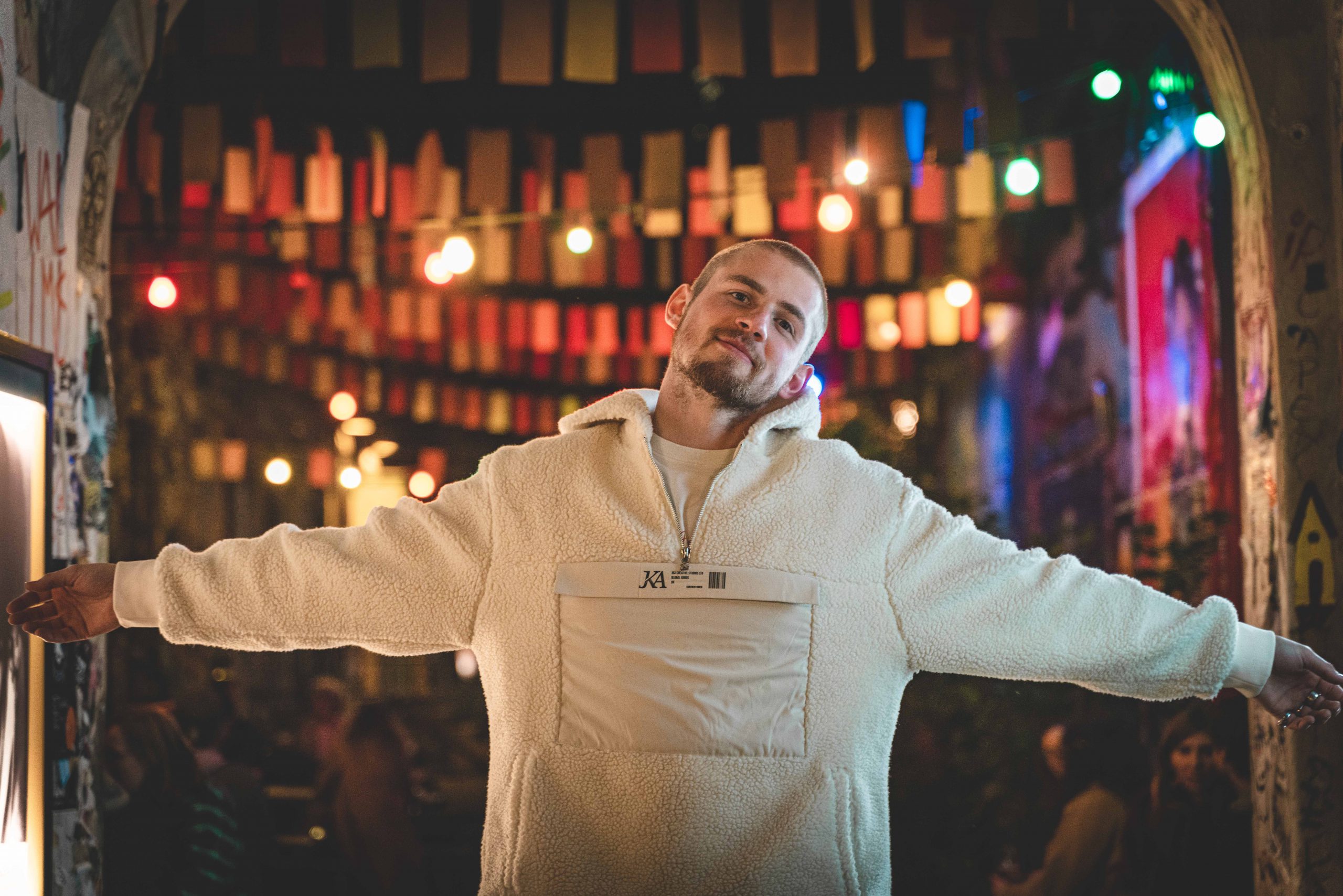 7. We have all been isolated since the middle of March. How has the quarantine treated you?
Well at the beginning of the Pandemic in Germany I went through a breakup paired with some setbacks in my music. That added a lot of emotional stress to the situation which made the summer pretty rough. But as always it faded with time and now I am happy with what I am doing and the people around me.
8. And how does the current situation in the world influence your creative process? What are your musical or creative goals for the next few years?  
My next big goals are to release an album and to play my first tour. But because of the situation everywhere I just hope that it will be possible at all. I'm optimistic that we will make it through this but I have no idea of the problems this shutdown-year(s) will cause the whole Art-industry.
9. Was there a musical experience, a concert, or a performance that touched your soul?
Many, for sure! First off my first concert: Red Hot Chilli Peppers in Hamburg. Then Coldplay in Melbourne while I was busking there. And of course many more. It's that moment when you feel a rush of emotion that you can't ignore by any chance. 
10. If you could speak to yourself in the past, what would you say to yourself?
Relax a bit bruh. Everything is going to be as it should. 
‍
‍
THANK YOU DOMINIK!