Jacob Holdt is "no artist, he is an activist". That's how he describes himself. His artistic eye is out of question, but his work is something bigger. It's a mission and his work American Pictures: A Personal Journey Through the American Underclass is his magnum opus. It is the rawest and realest depiction of life in the US – not to be confused with "the American way of life" or the despicable concept of "manifest destiny".
Holdt was born in Copenhagen in 1947 as the son of a pastor. He not only got kicked out of high school in 1965, but was also expelled from the Royal Palace Guard where he worked for a short time. While still being a teenager – with the war in Vietnam still raging – he started being aware of the injustices and conditions of the Third World and decided to dedicate himself to fight against it.
When socialist politician Salvador Allende became president of Chile in 1970, then 23-year old Holdt decided to travel to Chile to support the government, but never made it. Allende died in a US-backed coup in 1973, while Holdt was already in living in the US working on American Pictures.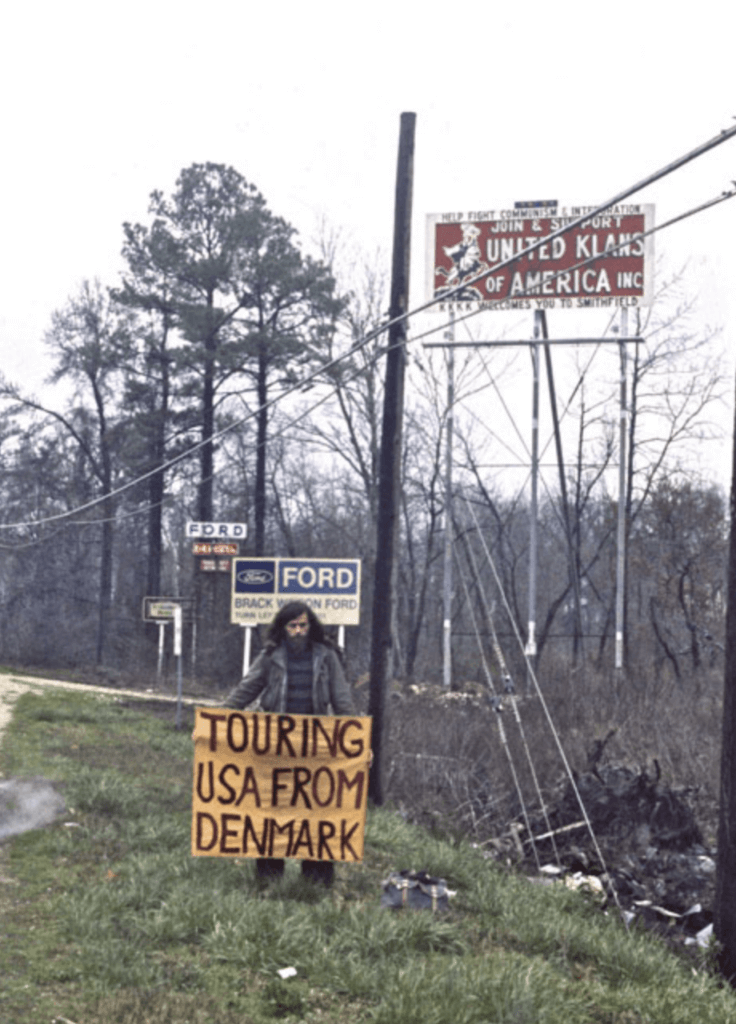 Holdt lived in the US for five years, which he used to travel around the country. One of his first experiences? He was robbed.
Due to him only having 40$, he hitchhiked through the states and ended up staying at the homes of hundreds of people – getting to know them and taking more than 15,000 pictures. His hosts ranged from poor workers to even the Rockefeller family. He was shocked by social injustices and racial oppression and used his journey to portray his impressions on film. To finance this he sold blood plasma twice a week to buy new films for his camera. Through this American Pictures became one of the most authentic portrayals of the American working classes' struggle.
"We can only end crippling taboo systems by trying to be completely human toward everyone – thereby risking deeper involvement and love. Without such openness of heart blacks would never have opened up to me.
But totally ignoring each other's background does in rare cases – like Romeo and Juliet – imply danger for oneself and others – a danger (or fear if it is conscious) which must never limit us in our human involvement – the love of our neighbor as of ourselves."

Jacob Holdt
In Alabama he met a woman named Mary, a black woman with whom he became romantically involved. He stayed at her cardboard-walled house and worked alongside her at a white landowner's fields. In the book Holdt also recounts the story of being away to photograph a Ku Klux Klan rally, at which time Mary's house was firebombed by white racists for having a relationship with Holdt – a white man. She and her son survived, but her brother died in the flames.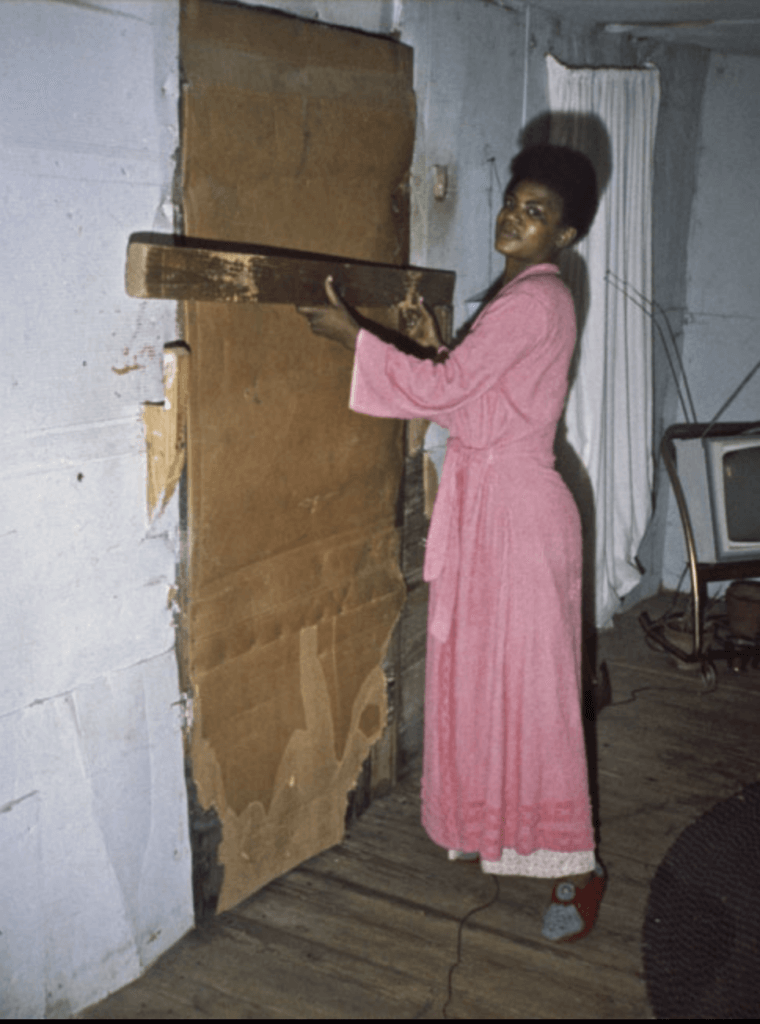 American Pictures did not only depict the struggle of racially suppressed minorities, but Holdt also took care in showing the life of poor, racist whites. The book includes many stories that made him realize, that "racism is nothing that you are born with, but something you are taught" in a vicious circle.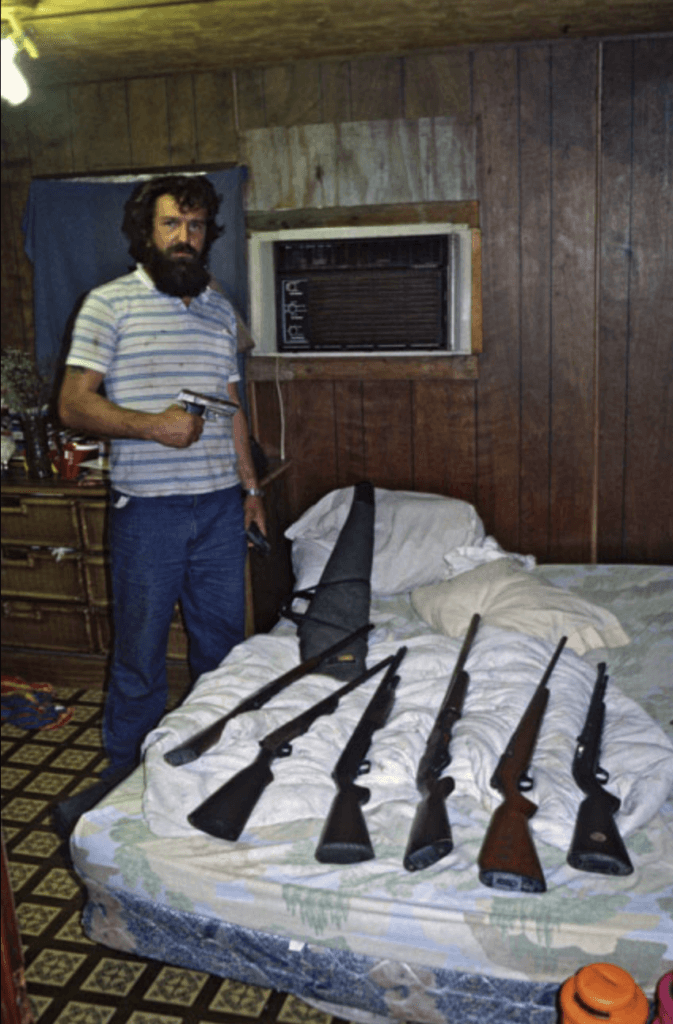 "Vagabonds and blacks have a special relationship to poor whites, who barely exist for the rest of society. With their guns hanging inside pick-up trucks as symbols of power, they are the ones who shoot at hitchhikers late Friday nights, throw beer bottles at you other nights and try to run you over at all hours. While the better-off whites create the climate it is the poor who exercise much of the direct physical oppression of black people, who in turn contemptuously call them "poor white trash."

Jacob Holdt
Holdt knew that his photos had to be seen and started traveling college campuses to hold lectures about his experience while showcasing his pictures filled with stories of sadness, hate, despair, but also glimpses of love and hope. He built up relationships with each person he encountered along his travels, which gave him the opportunity to create one of the most important visual testimonies about the United States of America until this day.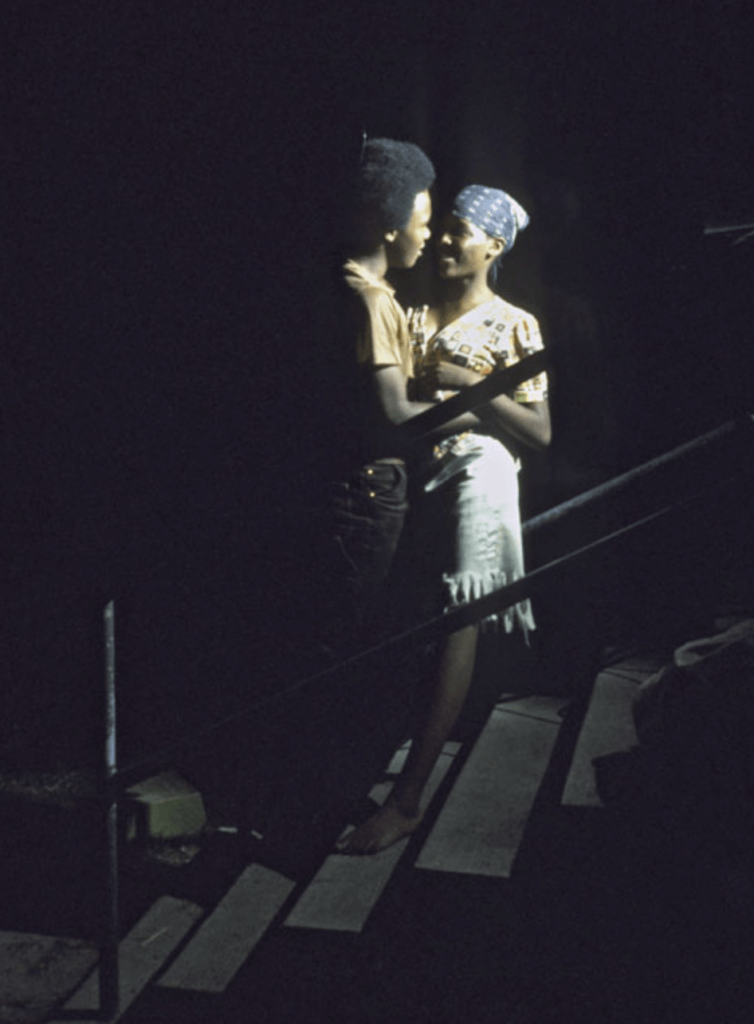 The money Jacob Holdt made with the release of the book, was mostly spend on charitable causes in countries such as Zimbabwe and Namibia and worked with organizations such as CARE (Cooperative for Assistance and Relief Everywhere) in several third world countries. In the wake of the killing of George Floyd in 2020 and the rise of Black Lives Matter, Holdt released a new photo book called The Roots of Oppression, which consists of 50 years of his works.
You can also find American Pictures: A Personal Journey Through the American Underclass on his website.