TITLE and Prada joined forces to organize an extraordinary indoor camping adventure, merging fashion and sustainability. The highlight of this remarkable endeavor was the Prada Re-Nylon collection, a range of recycled nylon products designed to make a lasting impact. Re-Nylon represents a bold leap towards achieving complete sustainability, with the ambitious goal of replacing all virgin Prada nylon material with recycled nylon ECONYL® by the end of 2021.
ECONYL® is a revolutionary nylon yarn produced from discarded materials such as fishing nets, fabric scraps, and industrial plastic. Through a complex regeneration process, these waste materials are transformed into high-quality nylon that boasts the same properties as virgin nylon. By utilizing ECONYL® in the Prada Re-Nylon collection, Prada demonstrates their commitment to environmental responsibility and reducing the fashion industry's ecological footprint.
During this captivating indoor camping trip, prepare to immerse yourself in a fictional realm where intriguing curiosities and artificial landscapes abound. Witness captivating individuals showcasing the hottest Prada designs, whether they are snugly wrapped in a sleeping bag or gathered around a campfire. Prada ensures that you will look flawless in the best possible light, emphasizing both style and sustainability.
Experience the perfect blend of fashion and eco-consciousness as you embark on this unforgettable journey with TITLE and Prada. Let the Prada Re-Nylon collection inspire you to embrace a more sustainable approach to fashion, one recycled thread at a time.
‍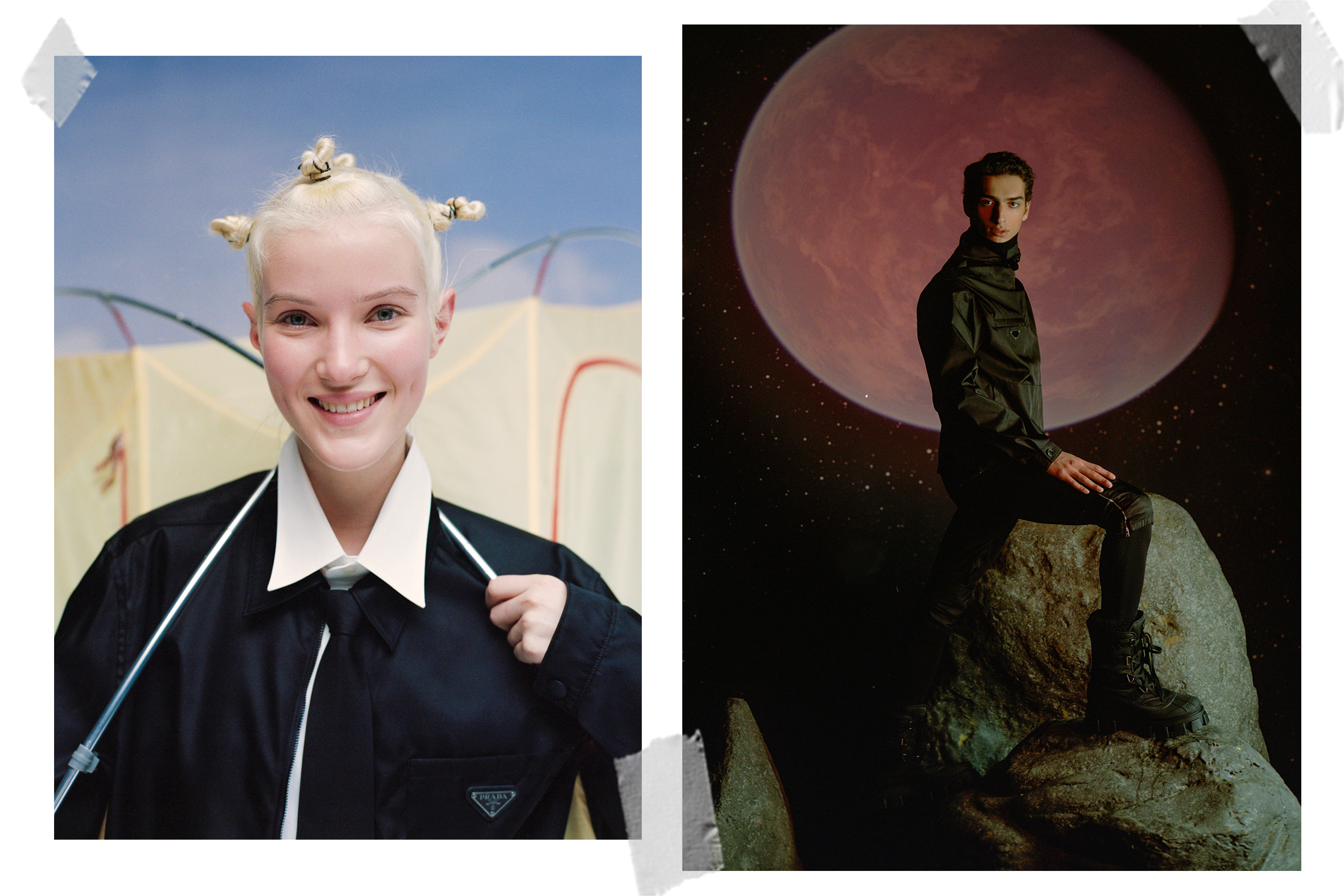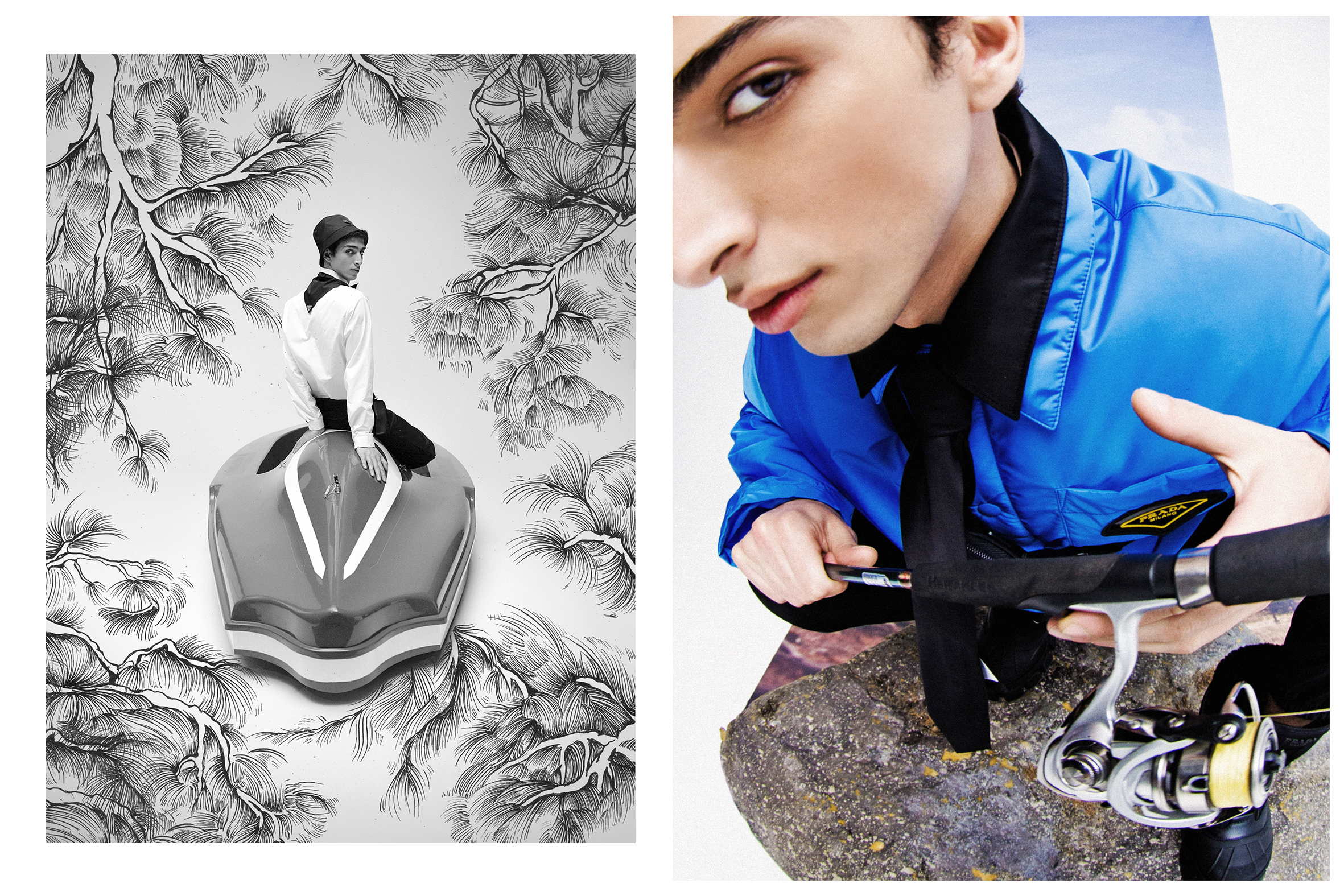 ‍
‍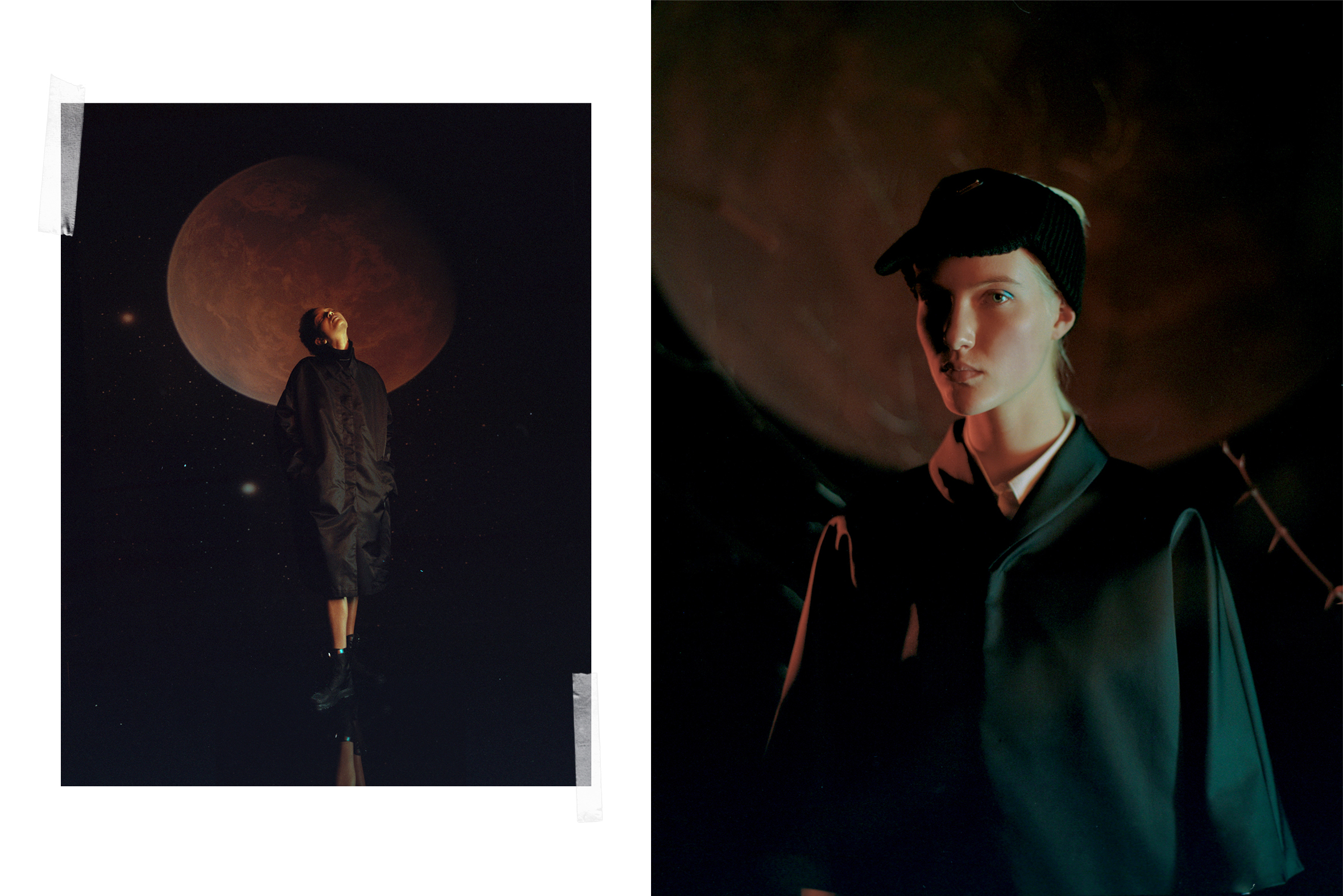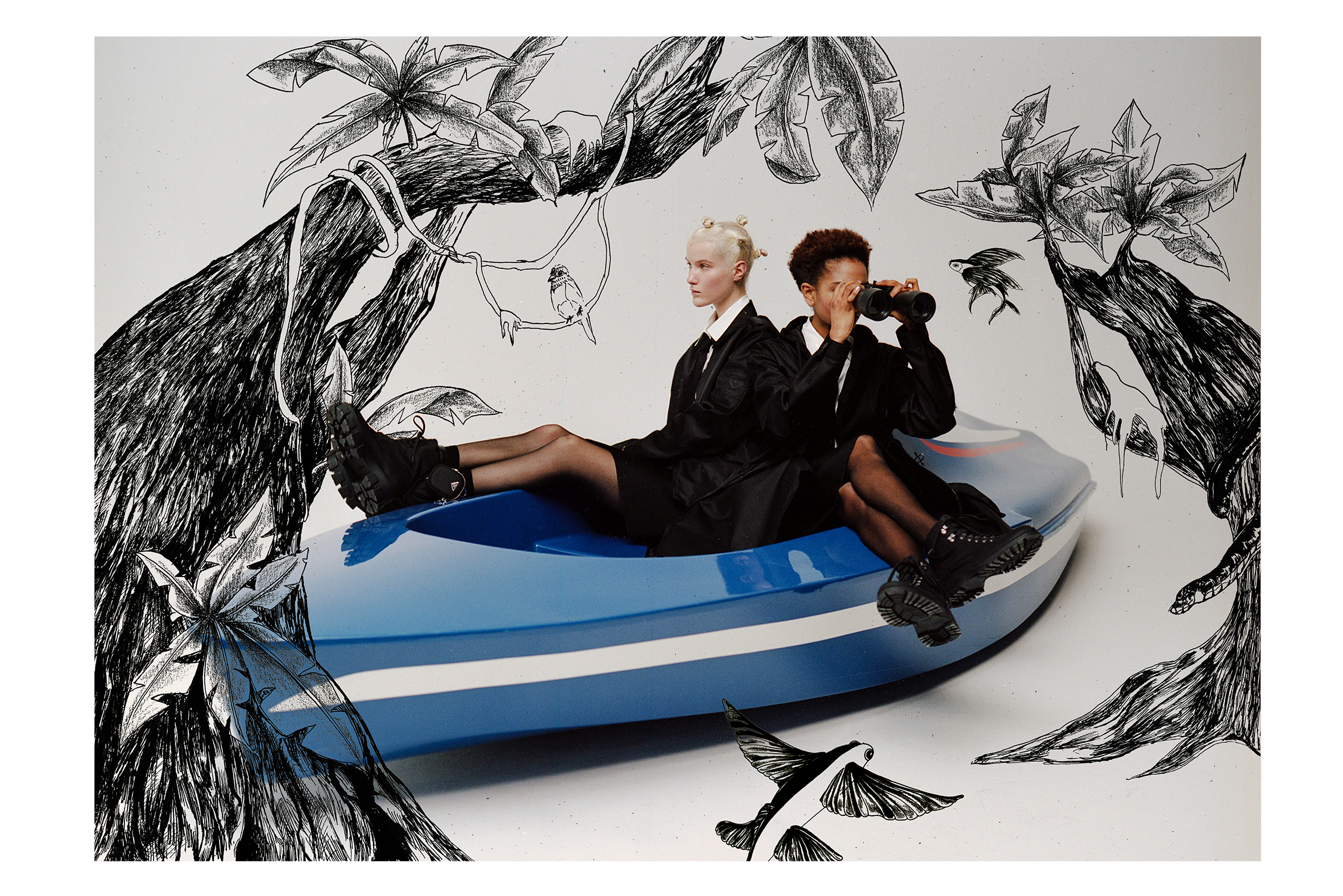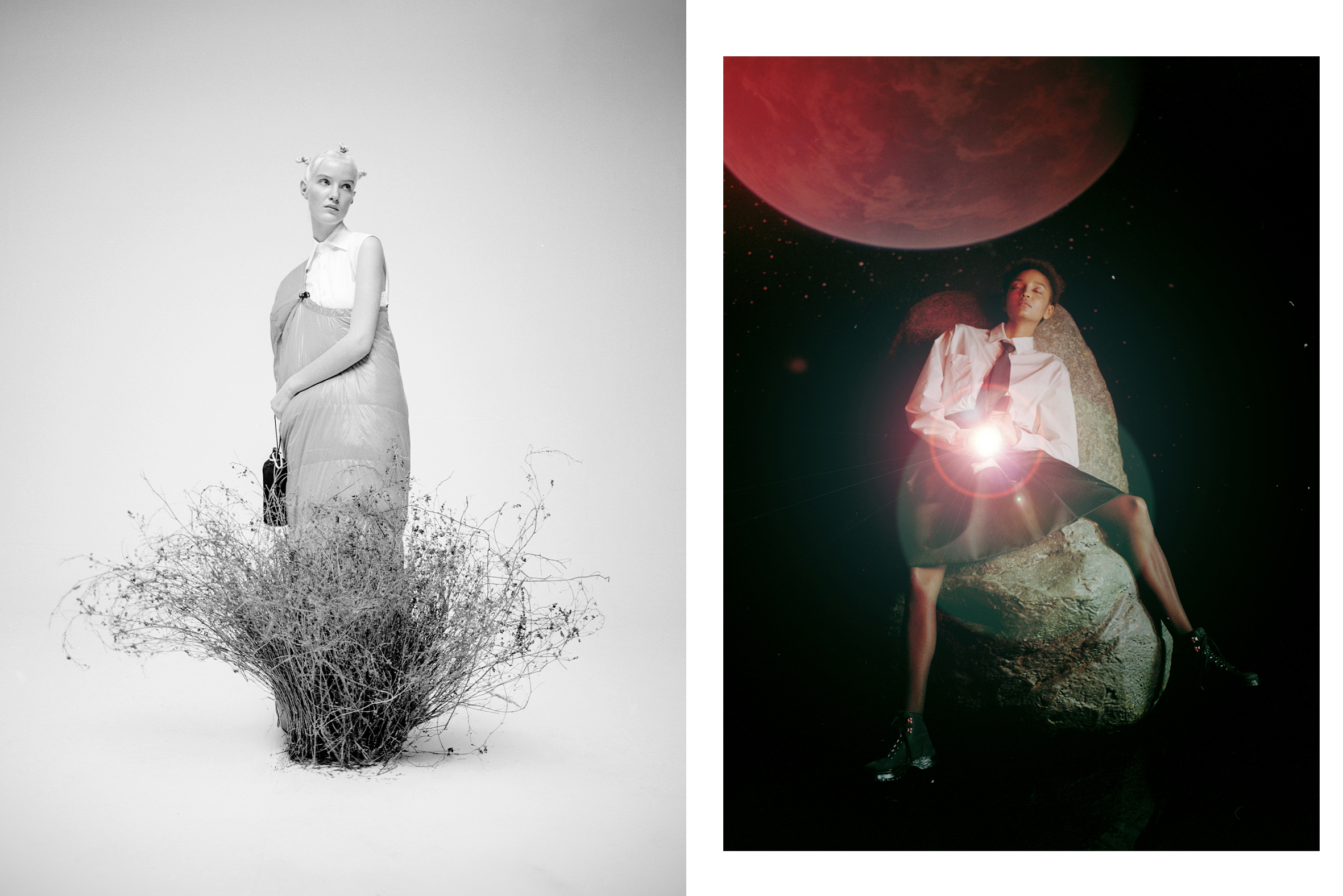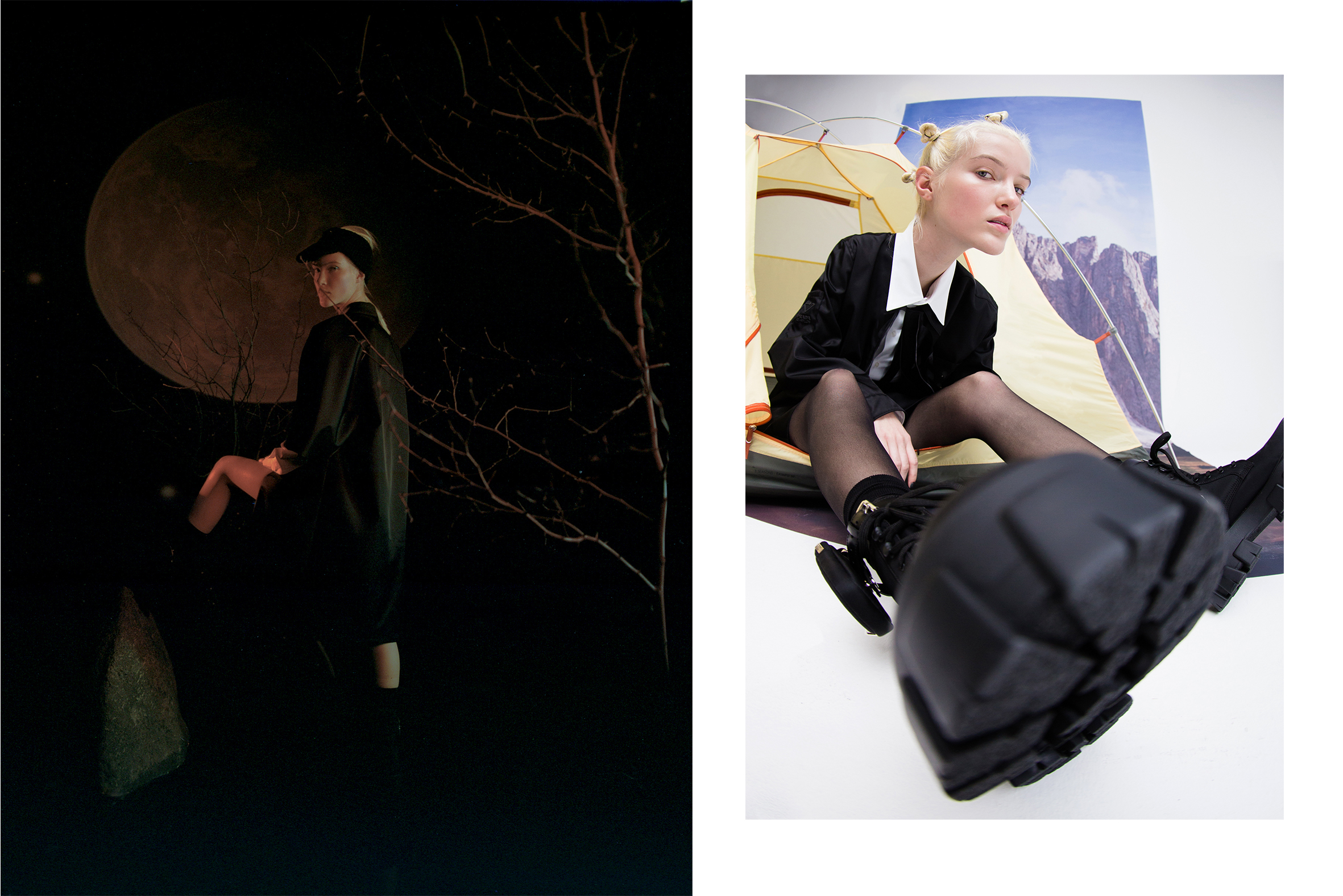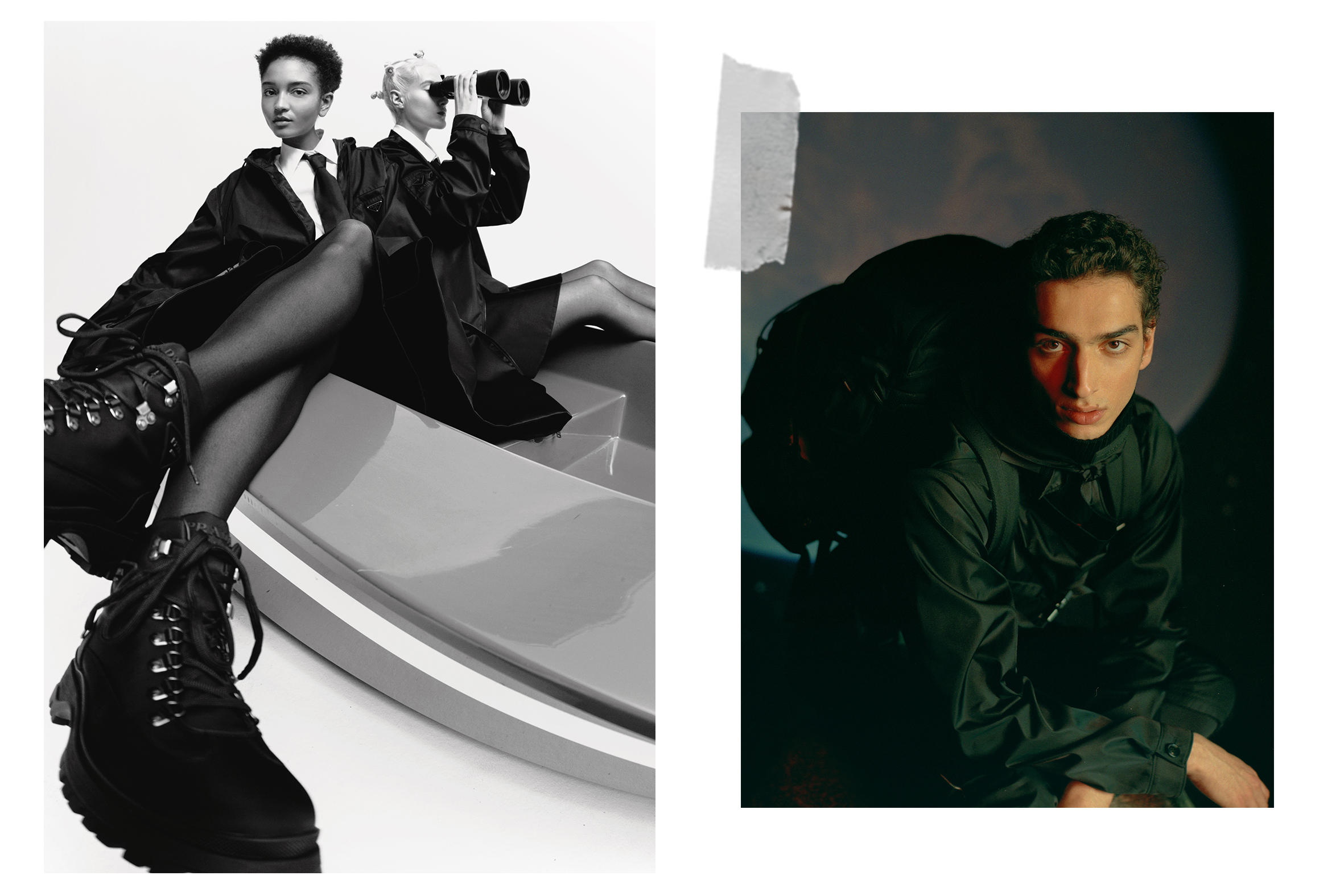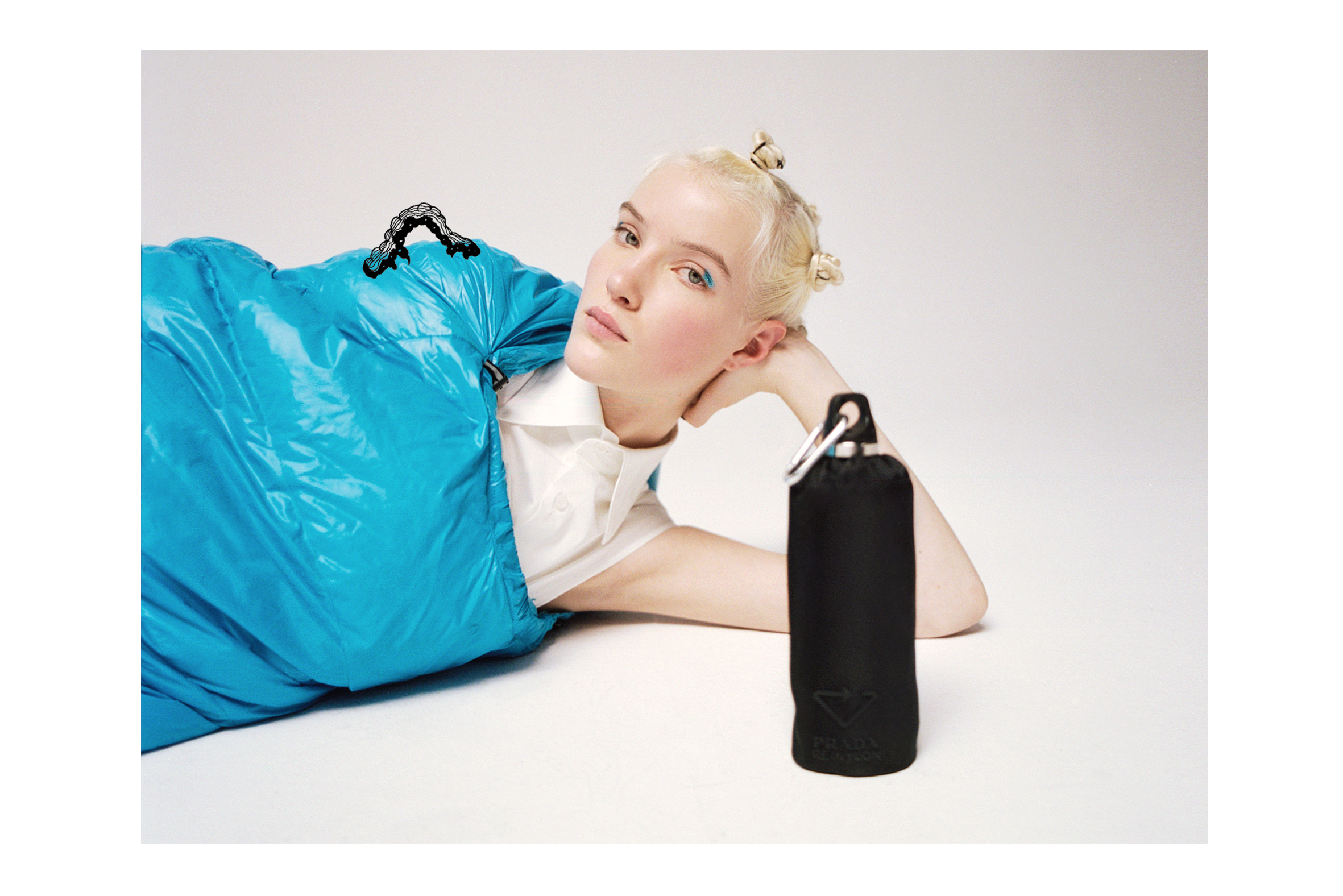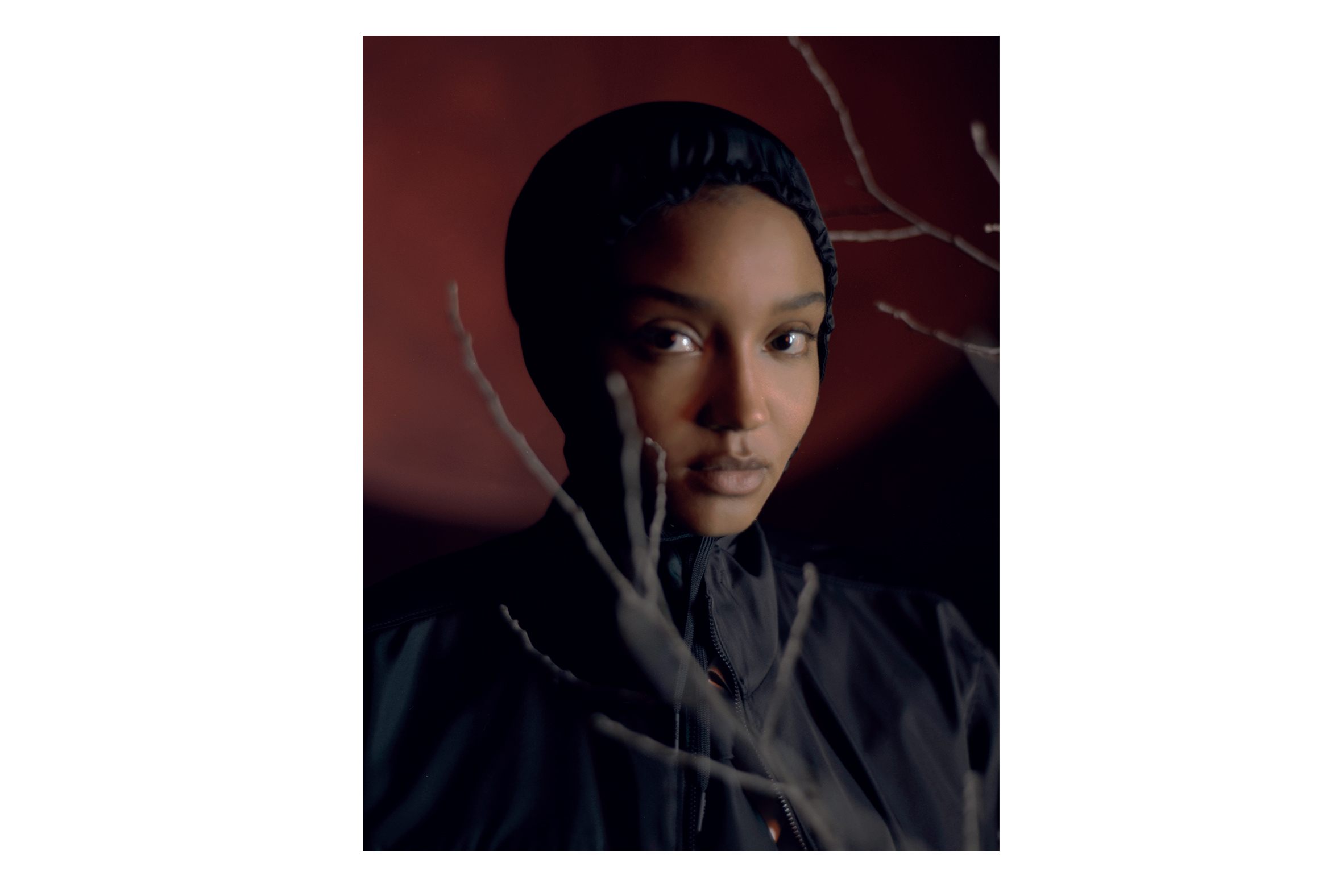 ---
Credits
Photography/ Video Direction: Fee-Gloria Grönemeyer
DOP: Franz Becker
Styling: Neslihan Degerli
Assistants:
Photo: Lucas Qualer
Styling: Enlil Isik
Sound Design: Abdullah Kartalci
Set Design:
Marcus Vinicius Queiroz
Imke Rabiega
Hair: Attila Kenyeres
Make-up: NataliaSoboleva
Production: avec nous GmbH
Model:
Casting by Hendrik Simon
Feli via Miha Mngmt
Magali via Girls Club Mngmt
Qaher via Iconic Mngmt
‍