Red Lights of the Future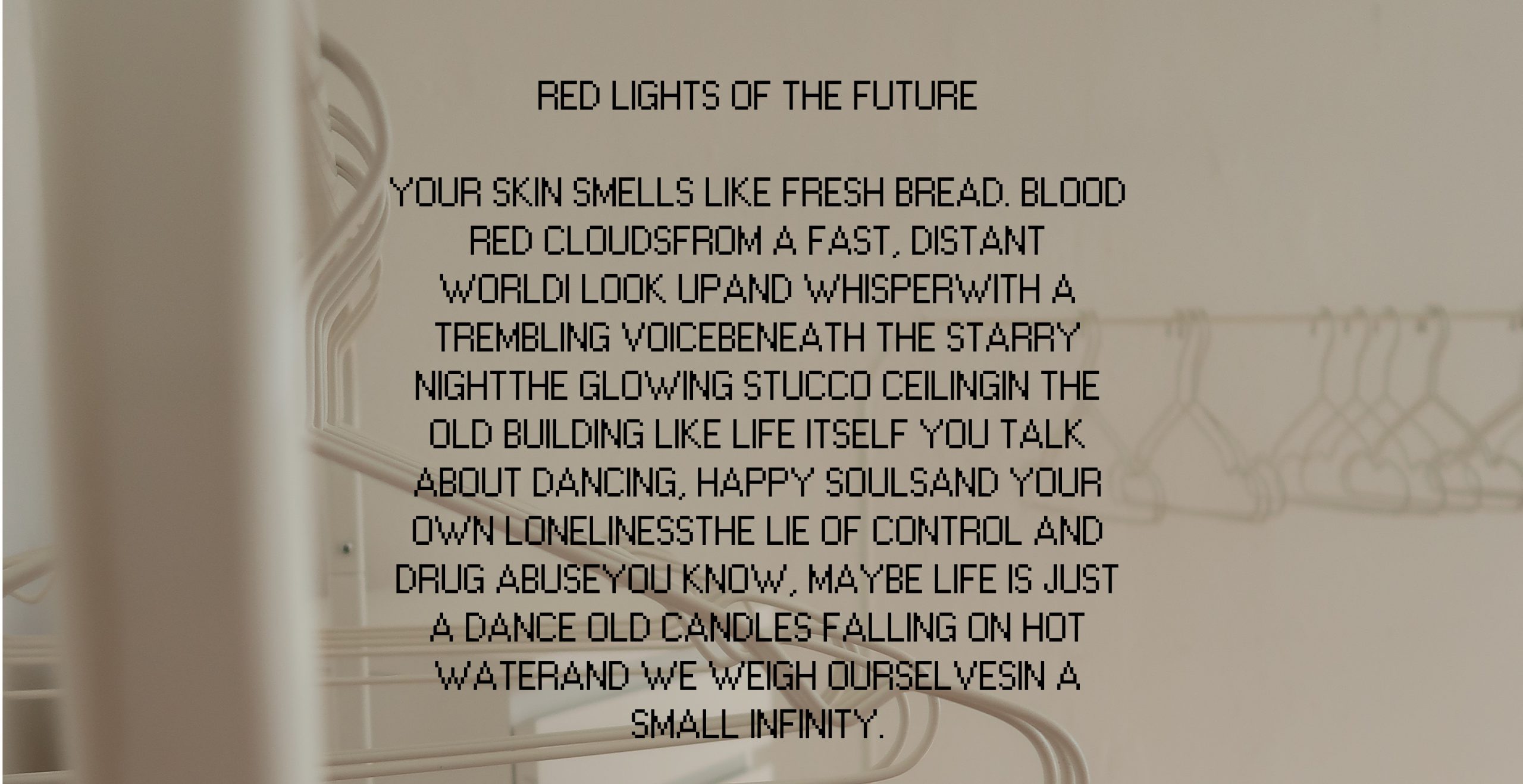 Red lights of the future
Your skin smells
Like fresh bread.
Blood red clouds
From a fast, distant world
I look up
And whisper
with a trembling voice
beneath the starry night
The glowing stucco ceiling
In the old building
Like
Life itself
You talk about
dancing, happy souls
and your own loneliness
The lie of control
And drug abuse
You know, maybe life is just a dance
Old candles falling on hot water
And we weigh ourselves
in a small infinity.
‍
Idk ://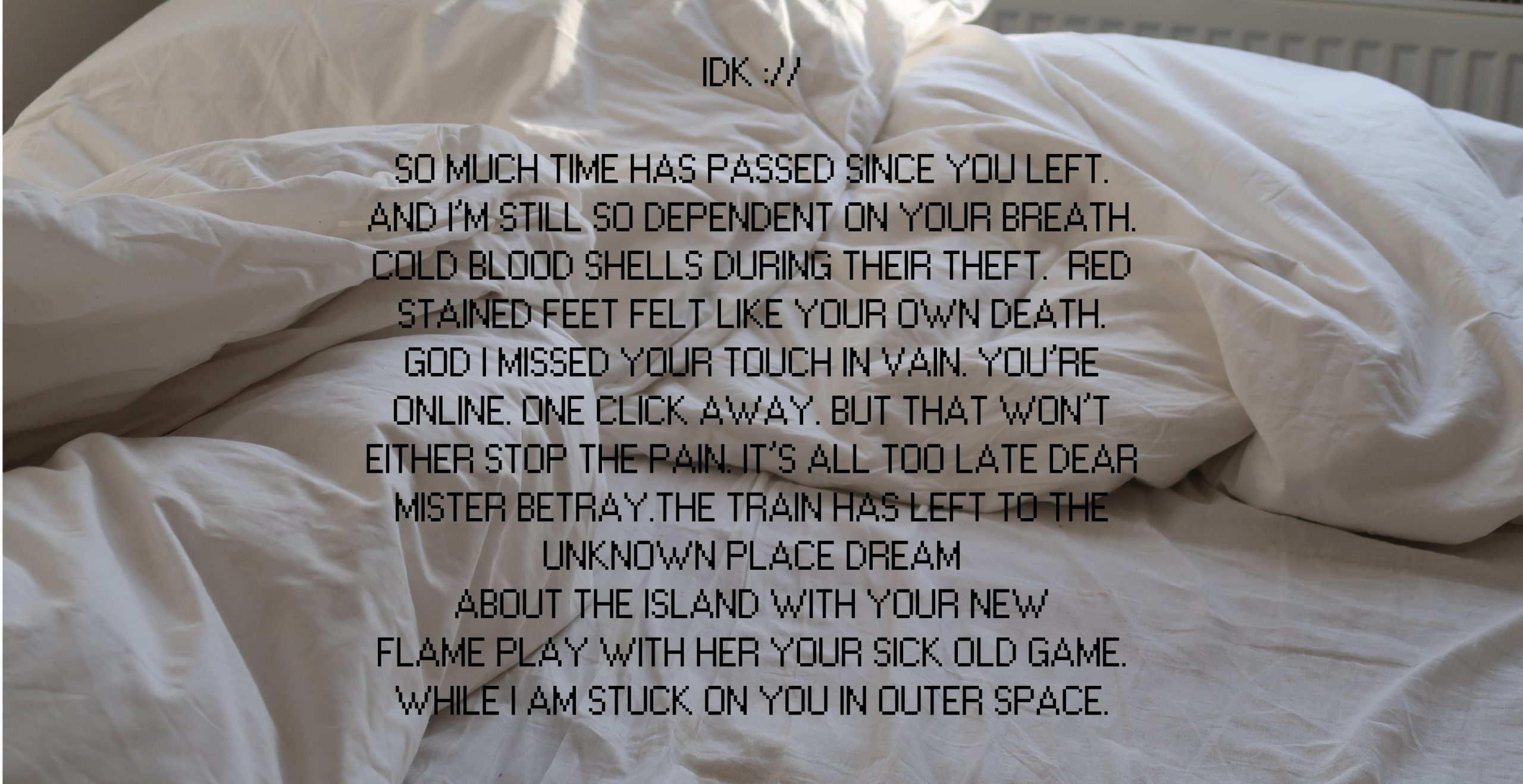 So much time has passed since you left.
And I'm still so dependent on your breath.
Cold blood shells during their theft.  
Red stained feet felt like your own death.
God I missed your touch in vain.
You're online. One click away.
But that won't either stop the pain.
It's all too late dear Mister Betray.
The train has left to the unknown place
Dream about the island with your new flame
Play with her your sick old game.
While I am stuck on you in outer space.
‍
Dethroned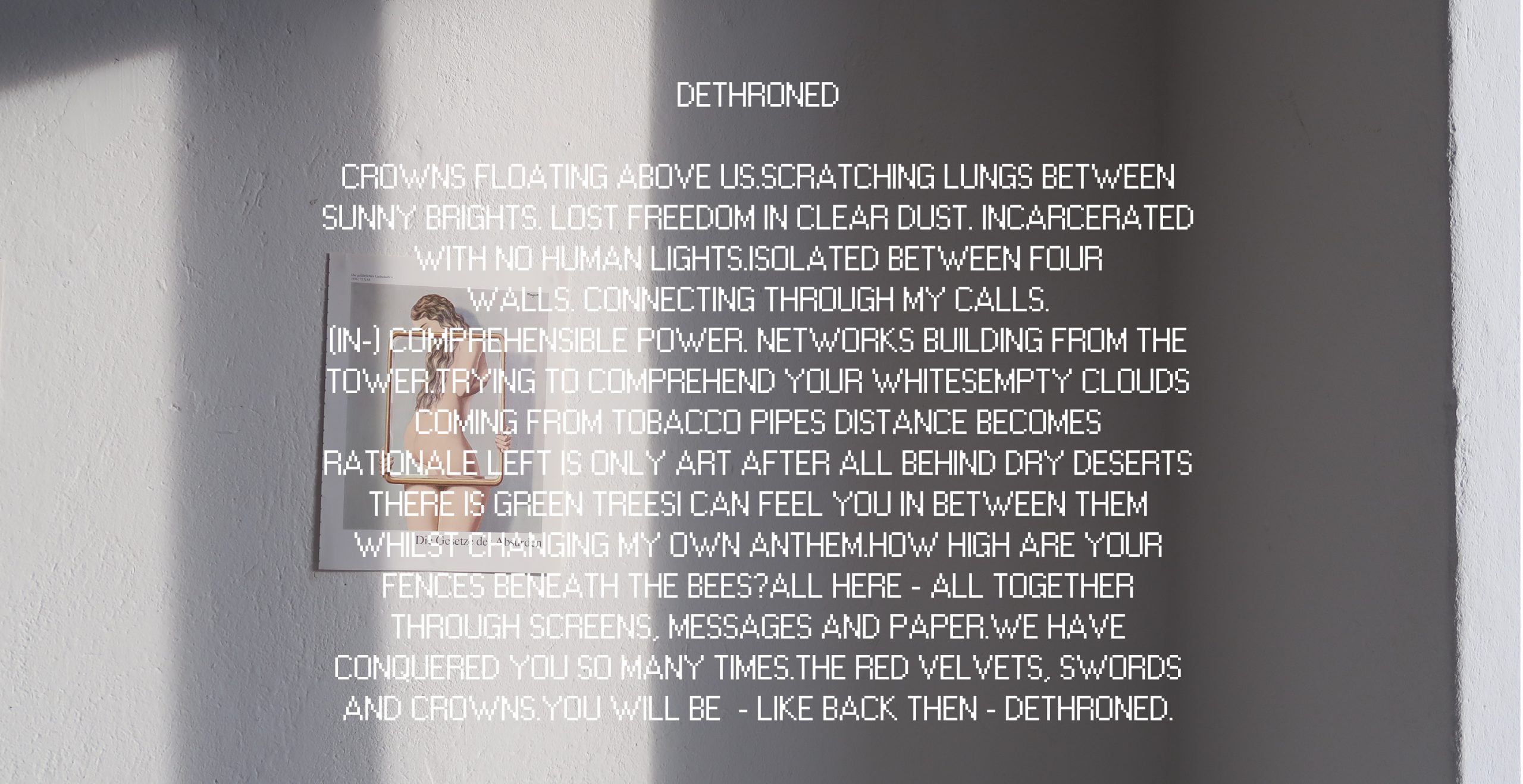 ‍
Crowns floating above us.
Scratching lungs between sunny brights.
Lost freedom in clear dust.
Incarcerated with no human lights.
Isolated between four walls.
connecting through my calls.
(In-) comprehensible power.
Networks building from the tower.
Trying to comprehend your whites
Empty clouds coming from tobacco pipes
Distance becomes rationale
Left is only art after all
Behind dry deserts there is green trees
I can feel you in between them
Whilst Changing my own anthem.
How high are your fences beneath the bees?
All here – All together
Through screens, messages and paper.
We have conquered you so many times.
The red velvets, swords and crowns.
You will be  – like back then – dethroned.
‍