"We don't want to follow a linear path, but do what feels right for us…

We want to design products that enrich, improve and beauty life"

Matthias Schweizer (Co-founder OBS)
You might have noticed the letter combination OBS before. Maybe written on a leather bag with an additive "Entwicklung zeitloser Produktkonzepte" ("Development of Timeless Product Concepts") on their recognizable label that graces their high-quality leather bags.
Leather bags are what first drew attention to OBS, something that is not typical to be the first products of a self-made brand. But what brothers Matthias and Johannes Schweizer had in mind when they started OBS in early 2018 was far from being typical. It was never meant to be only about fashion or fashion accessories and since their beginnings products ranging from clothing to jewelry to print magazines to their newest addition – homeware – have been added. 
The brother's way into fashion and especially design was paved early on, when Matthias in his teenage years started learning the basics of sewing from his mother and at the age of 17 decided to go the professional way, when he started an education as a designer in the field of fashion. With the brother's father working as a furniture designer the passion for production was basically put in their cradle.
When they finished their first collection of bags in 2019, they knew that their product was more than the usual brand that comes out of a parent's basements. Therefore their next stop was Paris Fashion Week, where they first got in contact with international retailers. "We went to Paris to showcase our product on equal footing as other luxurious brands. Therefore we had several international retailers while we were still kind of unknown in Germany". Due to their excellent website and the products, who spoke for themselves, the German community did not take that long to get the brand on their radar.
The concept of "luxury bags for the man" was not that widespread as it is nowadays, but the OBS team always made clear, that their products were actively moving away from gender-norms. They were simply fed up with the over exposure of nylon cords body bags that presented the status quo for accessory bags at the time. The "Kompakt / Crossbody Bag" with it's casual, yet unique luxurious design was their answer.
The "Kubo / Shopper Bag", the "Kompakt / Top Handle Bag" and other silhouettes soon build a steady range of bags that have been re-released in different colors over the past seasons and are often sold out just after their releases.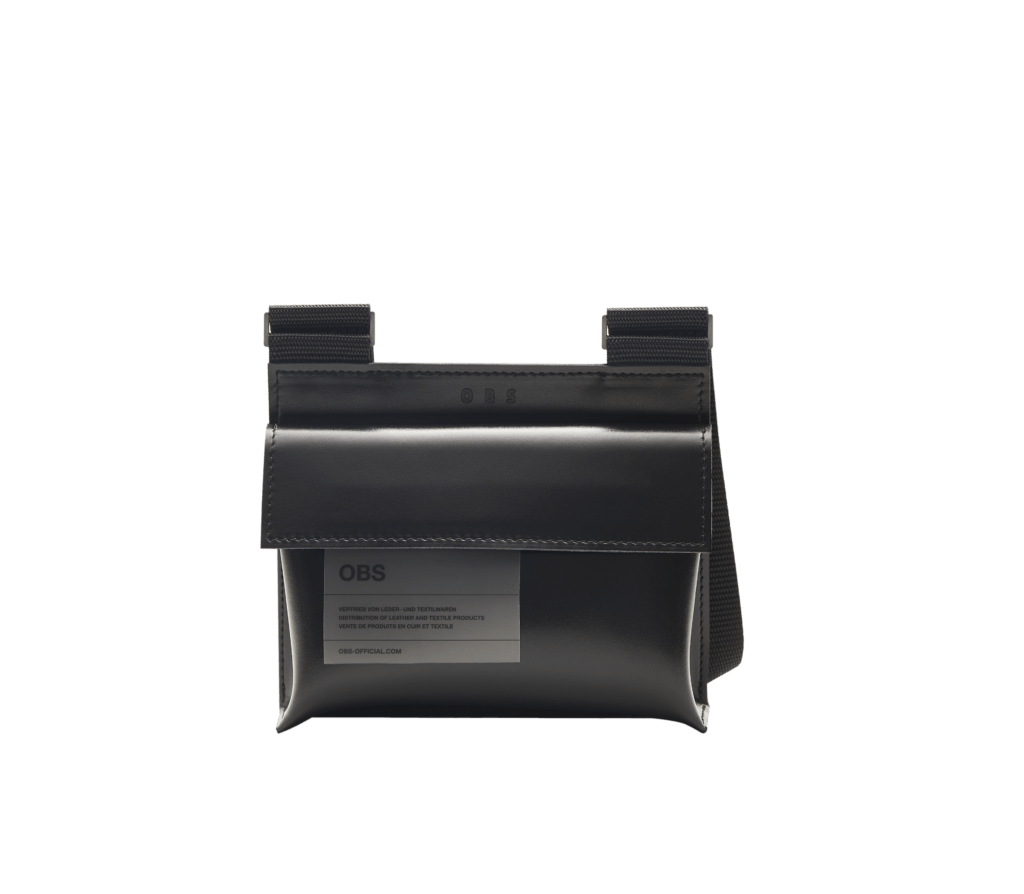 Nowadays the now three-headed OBS team (Matthias Schweizer, Johannes Schweizer and Salim Ibrahim) does not work out of a basement anymore, but operates out of their own office with production handled over several outlets in Germany.
To handle the production in Germany was always very important to keep a small supply chain with only the best materials and a visibility of all steps of production. They did not even consider themselves fashion designers as much as they identify themselves as  "product designers".
So even OBS might have seem like a textile brand, the vision was always more complex with a broad variety of products always in the brother's minds. Their initial fear of confusing costumers with such a wide-spread assortment of goods under one label was soon found to be wrong. 
OBS is about creating an OBS universe which can be present in every step of everyday life "starting with an OBS toothbrush up to the OBS car you drive". Of course there is no OBS car in the works – well… not for now, but it's all about the vision. A vision which constantly expands.
Their next venture – jewelry – was played heavily over their website with all the steps of production always visible for the customer. The production of the "Grat / Silver Ring" by artist Franziska Schweizer is well documented on their website and lets the customer understand that they are not just dealing with fashion accessories, but with works of art. Same goes for their "Fuchsschwanz / Silver Link Chain".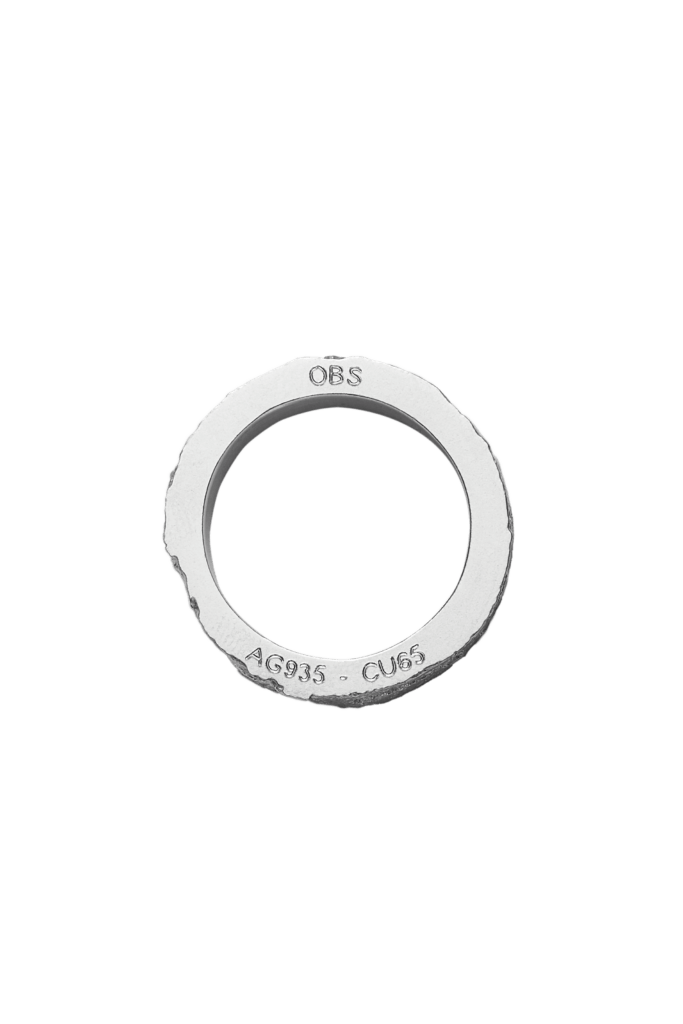 in January of 2021 they released their first print issue consisting of a round-up of their works of 2020 mixed with personal photos the team took over the year. Their second print product was just released together with their newest venture – "Stoneware".
"Stoneware" is the name of OBS' first collection of ceramic pieces. Influenced by the Japanese art of Kurinuki, in which by shaping a solid block of clay and carving pieces out of it the final form of the art piece is found in the process,. This is a more sculptural approach than the classical art of pottery with the individual treatment showing each workstep of the artists or better said the "product designers".
The difference between crafting a garment and a vase? "When we create clothing everything has to fit up until the last millimetre. Everything has to be discussed with the manufacturer. When we create our stoneware we use a knife or spatula to cut everything out to see what remains or what has been created. This is a clear contrast to the production of clothes and accessories."
The connection between art and fashion is something we will surely see more often in the future. OBS aims to build bridges between these fields and the team is already planning more ceramic releases, including collaborations with other artists. Their work and the showcase of their production not only a learning process for the customer, but for themselves too.
The STONEWARE collection by OBS consists of 32 individually sculpted pieces and can be gazed at in wonder and purchased via www.obs-official.com.