It Girl Miranda Makaroff creates her own 70's inspired space utopia with Desigual
Miranda Makaroff is more than just influencerin. This becomes obvious quite quickly when you look at the creatively designed page of the Spanish woman. She is an artist, actress and designer and stands for one thing above all: fun at work. It is important to Miranda that her art is perceived as joy. She wants to call people to enjoy life, regardless of gender. She loves life and sex and is not afraid to deal with it openly.
The fourth collaboration between Miranda Makaroff and the Spanish label Desigual is a continuation of Miranda's love of life, which she has already shown in the Spring Summer Capsule Collection at Art Basel. The multi-talent and the unique brand are simply an obvious match.  Planet Escape is an unreal utopia somewhere in a distant galaxy in an unreachable future. "We were both born in 1984, we both love to spice up everyday life with fantasy, and we both always want to stand out from the crowd. The collection was made to have fun on every occasion".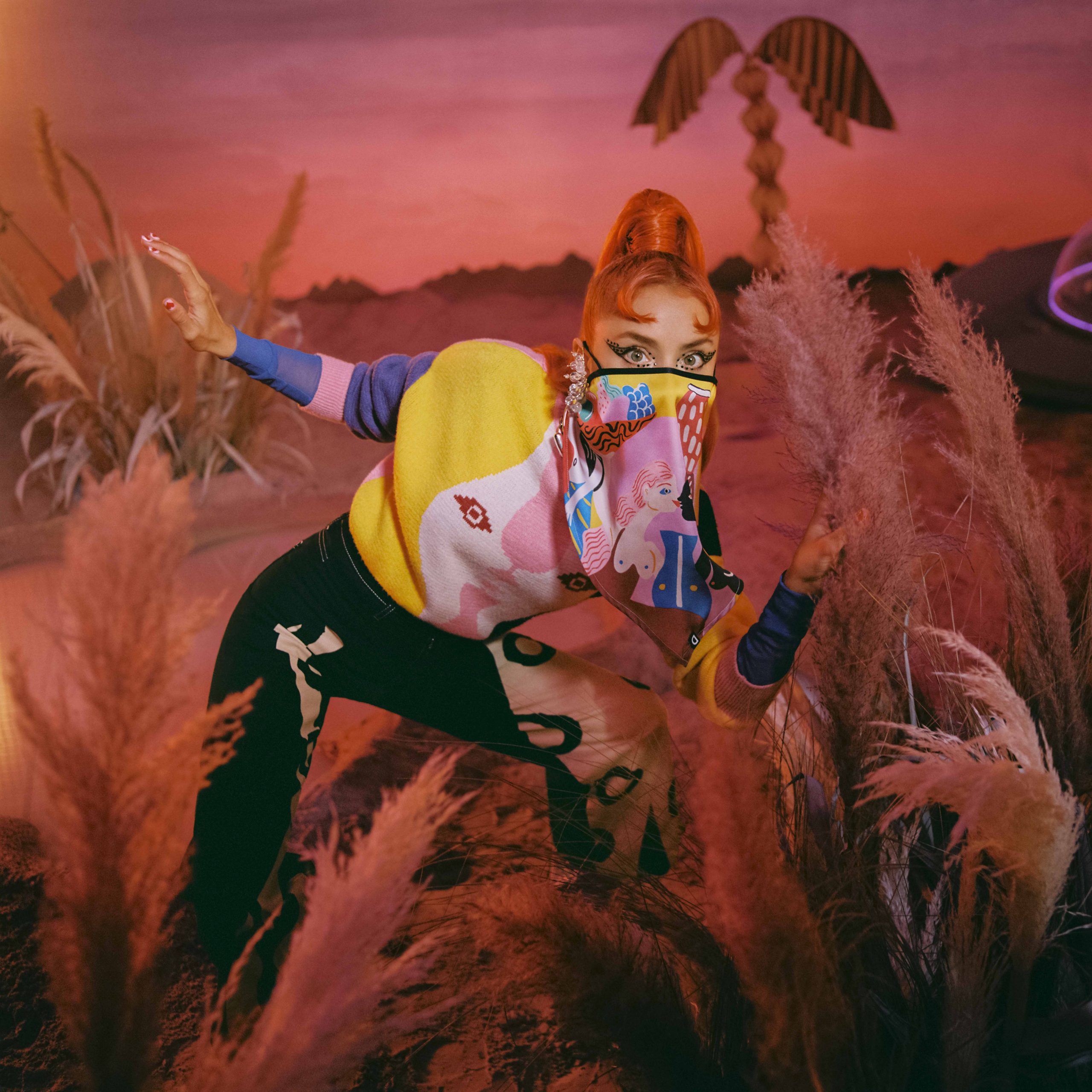 The collection is dominated by wide cuts and tight fits, as well as interesting materials like mesh and cuddly warm jersey. The pop colors like pale pink, lemon yellow and bright purple are supposed to make us forget the problems around us and simply take us into another world. The arty and almost crazy abstract patterns can hardly be described with words, but definitely extravagant!
In the story, three friends decide to escape reality. They embark on an interstellar journey and finally land on an unknown planet. On it they discover fantastic beings, enchanting plants and even a real feast. A successful escape from our reality!
Miranda aka Mirandella is of course the main character of the story. The popular and cheerful beauty convinces with her foaming energy, fantasy and humor. Rossy Odyssy is played by Rossy de Palma and has been with Mirandella friends. She is courageous, light-hearted and has a boundless sense of humor. Space Kittyna is embodied by Valentina Sampaio. She has just joined the group and appears naive and gullible. But appearances are deceptive.
In addition to the photo gallery shown here, the story is filmed again by director Gorka Postigo with the stylings of Alicia Padrón, which makes the whole experience even more exciting and adventurous.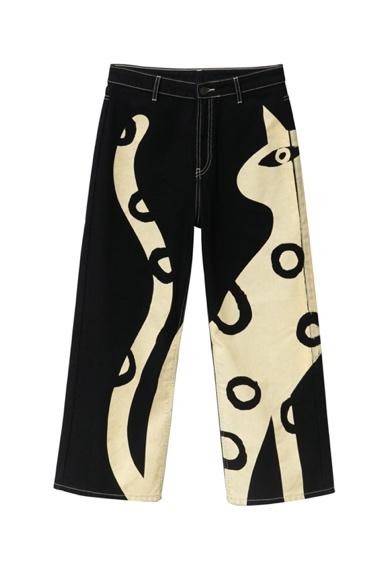 ‍
---
Photographer: Gorka Postigo
Art Director: Olatz Azcona 
Stylist: Alicia Padrón
Hair Stylist: Sergio Jiménez
MUA: Víctor Álvarez
DOP: Dani F. Abelló
Post Production: Martes Estudio
BTS: Aran Martínez
‍