"Holy Spider", Denmark's official submission for Best International Film at the Academy Awards 2023 is awfully hard to watch and a purposefully nasty piece of work – but could any responsible version of this horrific true crime exist that isn't? As writer-director Ali Abbasi said in a recent interview: "My intention was not to make a serial killer movie. I wanted to make a movie about a serial killer society."
His third movie tells the story of a construction worker who perceived himself as a holy crusader cleaning the Iranian city of Mashhad by killing female sex workers. 16 women were killed in 2000 and 2001, strangled to death with their own head scarves they are required to wear in public – a symbolic gesture that would feel too obvious and too on-the-nose in a fictional story, but in "Holy Spider" it's disturbingly true. Abbasi points out the deep-rooted misogyny within Iranian society and also emphasizes that it's neither specifically political or religious but cultural.
The most fictionalized part in "Holy Spider" is the character of an investigative journalist called Rahimi from Teheran, played by Zar Amir Ebrahimi. Her character is modeled on Clarice Starling in "The Silence of the Lambs" and provides guidance and a moral compass in this quagmire of cultural misogyny and religious extremism. When she arrives in town alone and without any support from the authorities, we witness her dealings with the local police, who wear her down. Only one male detective supports Rahimi in her mission to catch the killer – conveniently, he is also the chosen one for the serial killer: As he desperately seeks publicity and attention for his gruesome murders and ultimately, validation via his actions, he provides plenty of insights to this cop.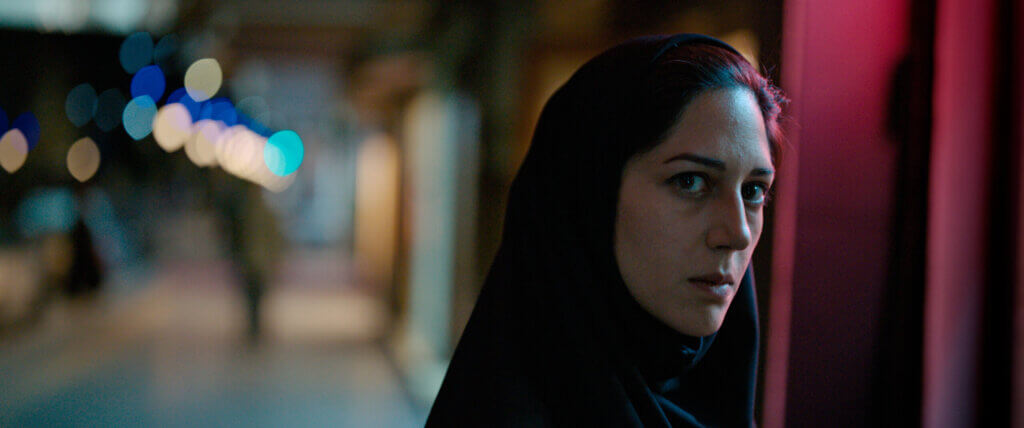 "Holy Spider" also comments on the real life situation Ebrahimi has been in before she fled Iran with a subplot about her being in a #metoo situation with one of her editors in Teheran that will be willfully misread.
Ninety-nine lashes and 10 years in prison awaited Ebrahimi, when she decided to flee Iran. Her crime? Having sex. Her ex-fiancé released a private sex recording which effectively destroyed Ebrahimi's social and artistic reputation immediately. By that point, Ebrahimi had just become one of the nation's most famous and beloved actresses – but her rocket-like career start as the leading actress in the soap opera "Narges" was instantly devastated by that leak. An estimated 100,000 copies of the leaked video circulated online and
When the trial was about to start, authorities began interrogating former colleagues and friends and Ebrahimi was ostracized and harassed.
""The authorities did everything to me to just make me more helpless and make me more scared. I think at some point, they wanted me to get to suicide, just somehow remove myself from that society.", she said in a recent interview during the press tour of "Holy Spider".
Ebrahimi fled Iran with no plans to ever return and while she was never charged with any crime, the government found her guilty in absentia and sentenced her to 99 lashes and 10 years in prison. This horrendous show trial also prompted the lower house of the Parliament of Iran to pass a law to make the production of sexually explicit media – even for private consumption – an offense punishable by death.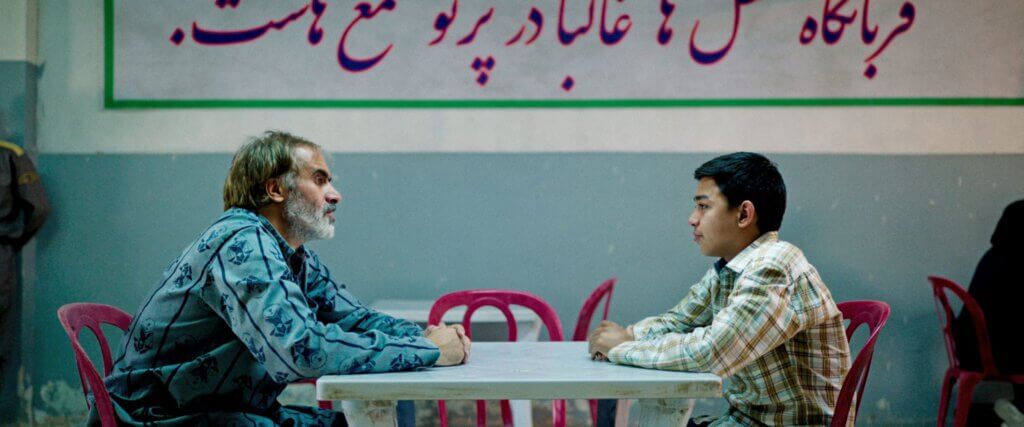 Her career in Iran was over once and for all, but her international career was just getting started until Ebrahimi won the award for best Actress in Cannes for "Holy Spider" and appeared on BBC's 100 Women list as one of the world's most influential and inspiring women of 2022.
Therefore "Holy Spider" also reflects her treatment and traumatic experiences within Iranian society and makes it all the harder to watch – but it has to be. The bitter irony at the heart of this movie is as fascinating as timely: How does a holy city not only foster but actively embolden prostitution and merciless carnage? The answer of "Holy Spider" is crystal clear: because cops and judiciary and the killer himself are all part of the same patriarchal mindset – and as the movie ends with a pitch-black comment on the intergenerational imprinting of hatred and misogyny, it also offers a difficult, but not impossible way out of this vicious circle. The revolution has just begun and it's up to the next generation and especially fathers to create a better future for themselves and their sons and daughters as the Iranian system has already failed them.