"The time of the greatest personal freedom I experienced as a child was in the 1970s – the truly golden years of the brand I work for today. They inspire me again and again because for me they represent the real beginning of change. "
A colorful mixture of different styles characterizes the 70s fashion. From hippie and folklore to disco and rock – this decade has a whole range of fashion trends. This also includes some cool key pieces and details that everyone associates with the dazzling time, such as the bell-bottoms, fringes and high-waisted designs. The versatile fashion of the 70s is still a sign of the outcry for peace, freedom and love.

The great thing about the trends from the 70s: We can still easily integrate them into our outfits today, because designers and street style stars keep giving the cool retro looks a new twist.

In the 1970s, denim was just emerging. Jeans were still considered working clothes and at first found it difficult to assert themselves against conservative costumes. It was the easy-to-impress youth who first ventured into the new trend and gave labels like Levis and Wrangler a name. Actress Jane Birkin made the flared jeans famous and opened the door to the general public for the wide-cut trousers. The wide leg adorned not only jeans, but also pants made of cord, fabric and silk.
Platform shoes are the symbol of 70s fashion: They are sexy, rebellious and conjure up long, slim legs in no time. Platform shoes existed long before the 70s, but in this dazzling decade the shoes became an absolute hit thanks to designer Salvatore Ferragamo. Both men and women fell into the hot shoe trend and made their disco outfits real eye-catchers. Mostly plateau was worn on sandals, the soles of which were made of wood or cork.
 These iconic silhouettes, are until today, must haves for many young and old consumers. Therefore even more exciting to see what Alessandro Michele came up with for Gucci's  next season.
"Well, the collection, in short, is the end of the beginning of an experiment. It's an attempt to use fashion as a space, in particular as an experimental lab. And this is my experiment. Narrating it this way, and presenting it this way, to the press, to the outside world, looking inside the mechanism of an advertising campaign like a peeping tom, is interesting to me as an element that dissociates the narrative of fashion from the show, from the representation of itself." – Alessandro Michele 2020
The show was shown as a Livestream Lookbook presentation followed by an live campaign shoot, accessible for everybody online.As for the clothes themselves, Michele called them "a celebration of my point of view, things that I did in the past, pieces that belong to my aesthetic." That aesthetic is as singular and idiosyncratic as ever, but it contains multitudes. Min Yu Park, a men's ready-to-wear designer wears a beaded floral jacket, a floral lace dress, and a turquoise necklace that matches her Jackie bag. Alexandra Muller, an embroidery designer, models a long filmy floral-print ruffled dress with clear sequins that pick up the light. David Ring, a celebrities designer, sports an embroidered velvet blazer, a striped tee, logo flares, and sneakers. Alec Soth, the photographer of the Epilogue campaign summed up Michele's unique gift quite succinctly in the livestream: "putting contradictory elements together to bring new life to something."
Back in May Michele announced Gucci's reduced show schedule, effectively canceling the far-flung destination shows of its past. This may be the brand's last resort collection, but the name "Epilogue" might be a misnomer. The learnings of lockdown—the importance of his team, the value of feeling—will stick with him, he thinks. "It's not just a way to close, but to say what we've done and put seeds of what will be in the next chapter. Yes, it could also be a beginning."
‍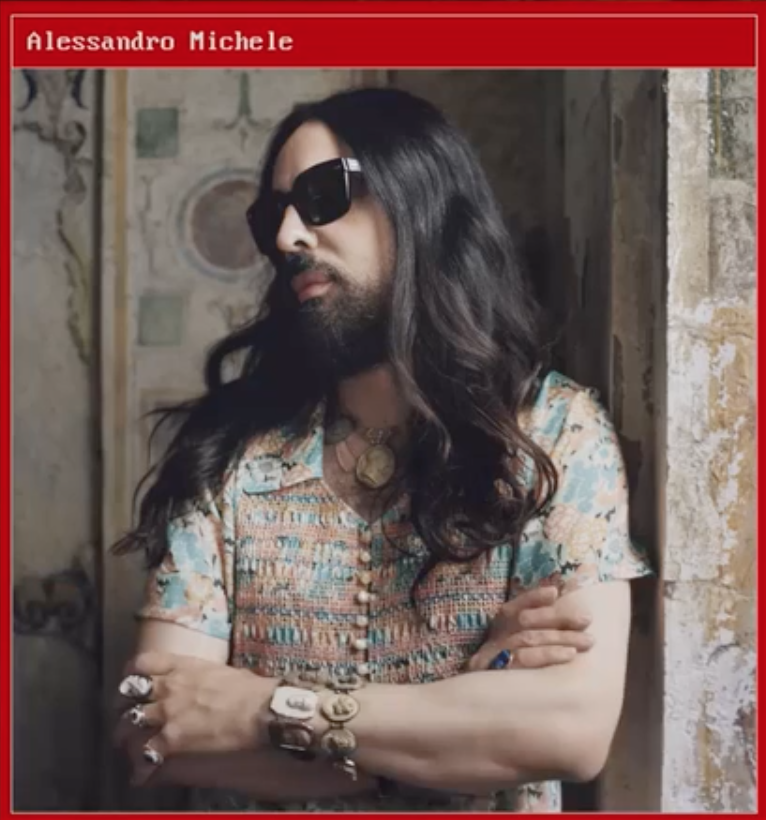 ‍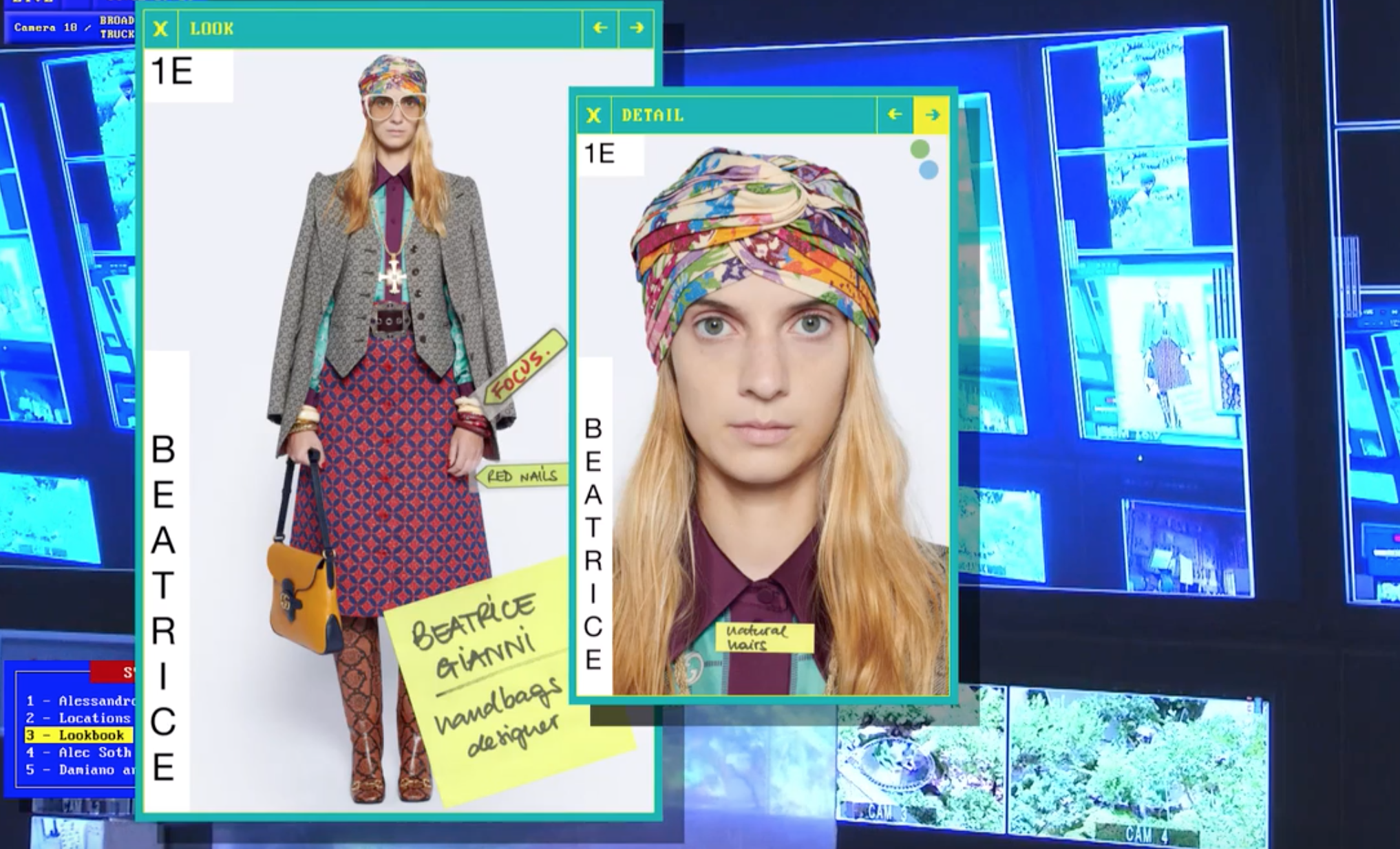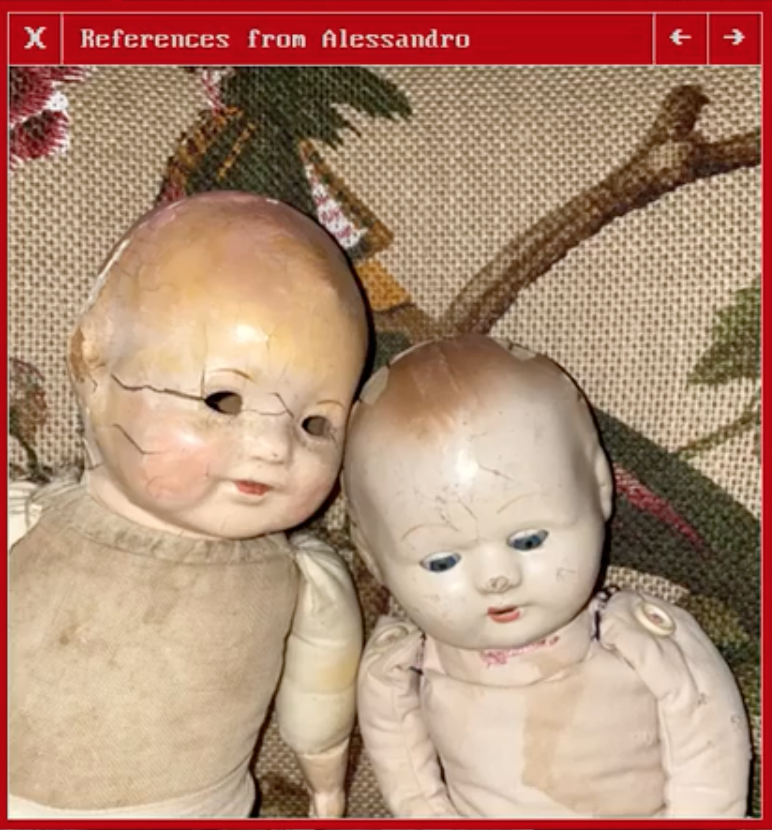 ‍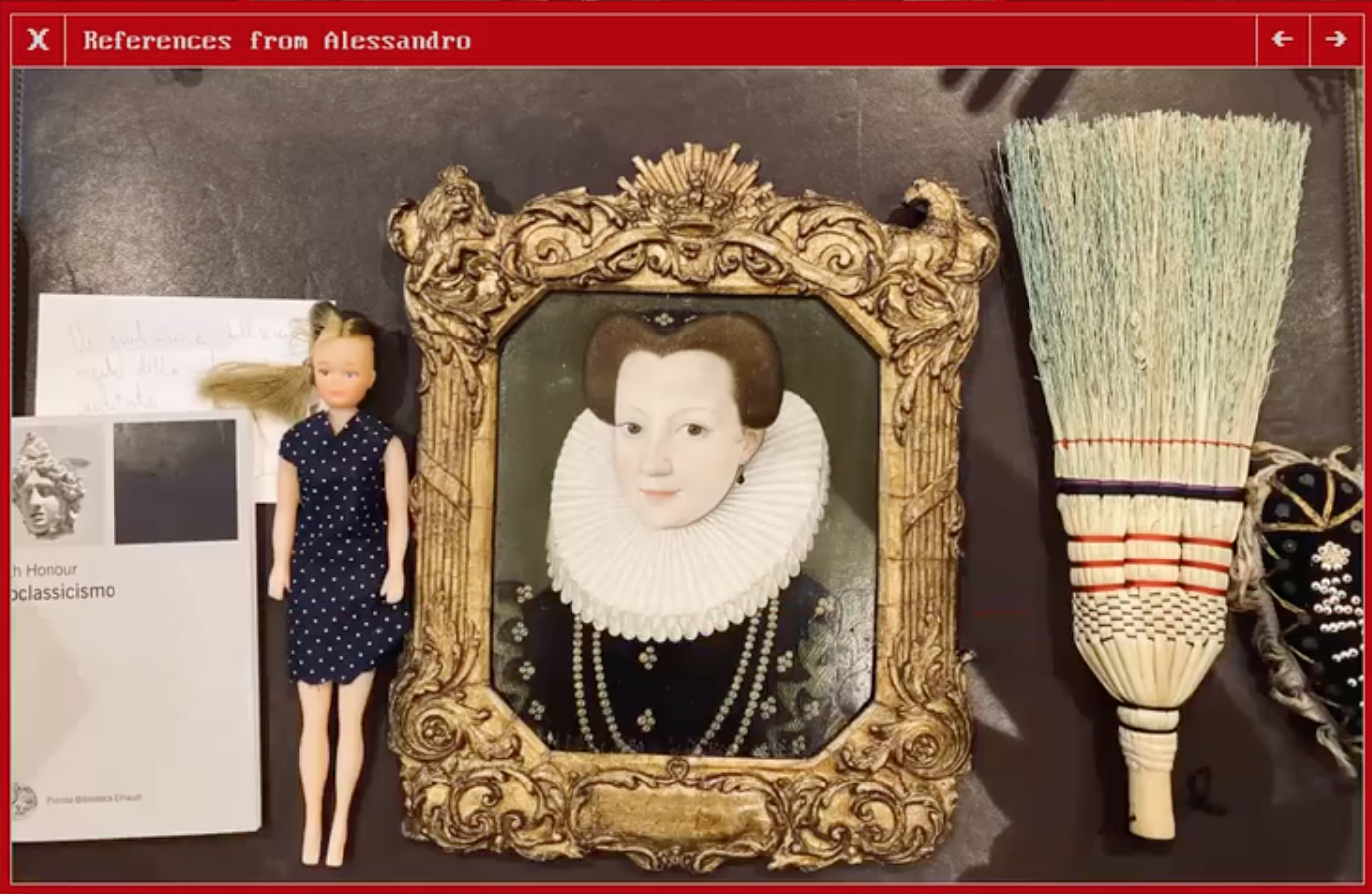 ‍
‍

‍