Everything you need to know about KidSuper
The year is 2021, and a remarkable gathering of top designers took place at the Fondation Louis Vuitton auditorium to announce the winners of the esteemed LVMH Prize, now in its 8th edition. Among the distinguished panel of judges were Delphine Arnault, Vice Chairman of Louis Vuitton, along with Marc Jacobs, Stella McCartney, Kim Jones (Dior men and Fendi women), the late Virgil Abloh (Off-White and Louis Vuitton men), Jonathan Anderson, Sidney Toledano (Chairman of the LVMH Fashion Group), and Jean-Paul Claverie (advisor to Bernard Arnault and Director of Patronage at LVMH).
Nensi Dojaka, an Albanian designer, received the prestigious Grand Prix with unanimous approval from the jury. In an unexpected twist, the jury also awarded the Karl Lagerfeld Prize to three exceptional designers: Lukhanyo Mdingi from South Africa, Rui Zhou from China, and the talented Colm Dillane, the visionary behind KidSuper.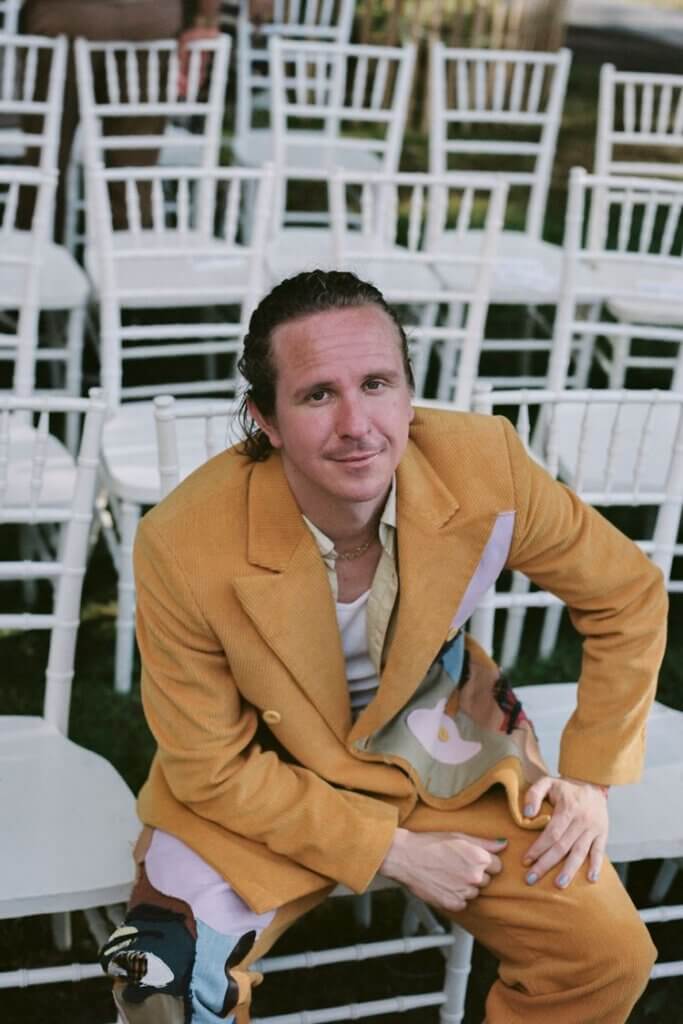 At the time, Colm Dillane may have been relatively unknown among fashion enthusiasts, despite his presence in the industry. Who is this remarkable young designer who has taken the world by storm? Let's delve into some of his most unforgettable moments:
In February 2020, Colm Dillane presented his inaugural show for KidSuper. To commemorate the occasion, he incorporated the letter of acceptance he received from the Federation of Haute Couture and Fashion into the opening dress of the show. While he joined the official fashion week calendar, he opted for a digital presentation, following the trend embraced by many of his contemporaries.
For his first genuine show at Paris Fashion Week in June 2022, Dillane captivated audiences with a captivating spectacle called "Superby's," a clever nod to the renowned auction house Sotheby's. The event showcased twenty-three original looks featuring loose-fitting volumes and workwear influences directly inspired by Dillane's own paintings on display. The most remarkable aspect was that the auction sale was not just a clever gimmick; Dillane managed to raise over $500,000, a substantial portion of which he donated to foundations supporting young designers.
In a surprising turn of events, this creative visionary with just two runway shows under his belt was recently chosen to co-create the Louis Vuitton Autumn/Winter 2023 menswear collection. This significant fashion collaboration undoubtedly thrust him into the spotlight, particularly as the successor to Abloh was yet to be announced. However, it's crucial to note that Dillane's work had already garnered attention; he was far from invisible.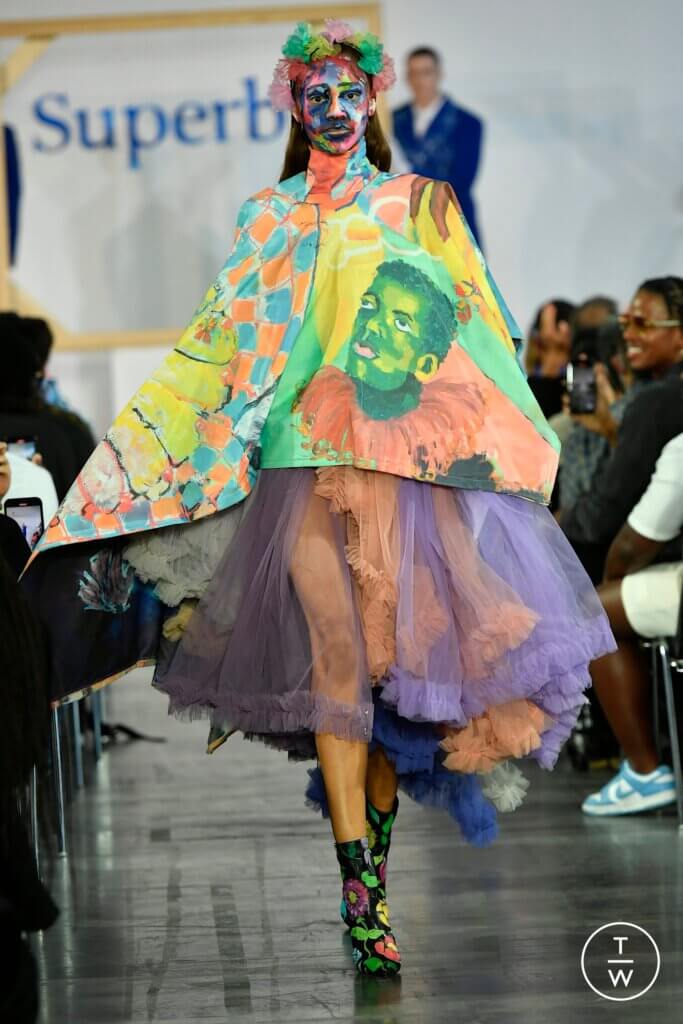 Renowned figures such as pop star Dua Lipa, Brazilian footballer Neymar, producer Princess Nokia, Joey Badass, J. Balvin, and Bad Bunny have all swiftly gravitated toward KidSuper's multicolored and distinctly New York aesthetics. The name KidSuper pays homage to Dillane's previous career as a rapper, and his unique approach to fashion resonates with many.
His wardrobe boasts bold patchworks reminiscent of 90s New York, the artistic flair of pop art icon Andy Warhol, the vibrant visuals of underground filmmaker Harmony Korine, and illustrations from children's tales printed on textiles like corduroy. With bated breath, we eagerly anticipate what Colm Dillane will unveil next, knowing it will surely be extraordinary.