No, until luxury brands wed material innovation companies and bioengineering became the tools and the means to produce garments.
At considerably early stages, mycelium derivates have been making it to the headlines for the past couple of years and the reasons are of various kinds. And at this point, most of us are certain of two things; one, that little we know about fungus, and two, that the ability of fungal colonies is hefty, beyond our imagination. Mycelium, the root that connects these colonies, is used to heal, to nurture, to trip, to decompose, and now to dress. In other words, its properties can be used for different human purposes that enact environmentally-friendly processes.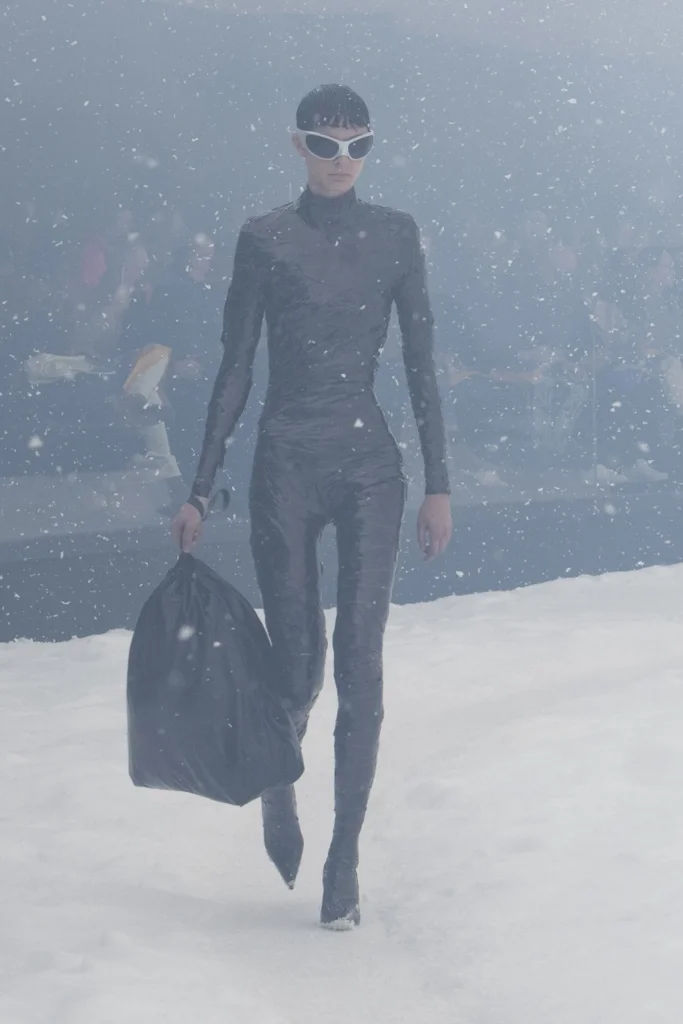 However, since applications of mycelium are yet in exploratory phases, no matter how much we've heard of its wonders, it is little what we see of it in our daily life. But it's happening. Mycelium is taking over and luxury companies are set to finance its ascendancy—surely, looking forward to the returns. The main use of mycelium in fashion today is to produce leather, which many houses have professed their close resemblance to animal leather, posing a great potential to solve the environmental and ethical problem of sourcing actual leather, which has led many users to avoid buying first-hand leather products.
Speaking of mycelium-based leather, Balenciaga claims that the textile is "organic, viable, and otherwise [an] environmentally sound alternative to leathers and synthetics," introducing Ephea, a leather alternative developed in collaboration with Sqim. Ephea was showcased for the first time in the form of a coat in the AW22 collection, which amidst the hype generated around the brand by the stormy fashion show, diverted the attention from the actual material innovation that's been brewing behind closed doors.
Balenciaga's coat has moved a step forward into commercialising this type of material, with a number of pieces becoming available at some of their stores. In the meantime, leading material developer Bolt Threads is accelerating the transition to sustainably-sourced textiles of other Kering brands, especially since the luxury group cancelled the use of fur two years ago. Mylo, Bolt threads' patented leather, is Stella McCartney's go-to leather for handbags and has been featured in their collections since 2021, which not only bears witness to the scalability of the material but highlights the lack of material research. "Mushrooms do not get the attention they deserve, largely because many do not understand them or are afraid of them," stated McCartney on their website.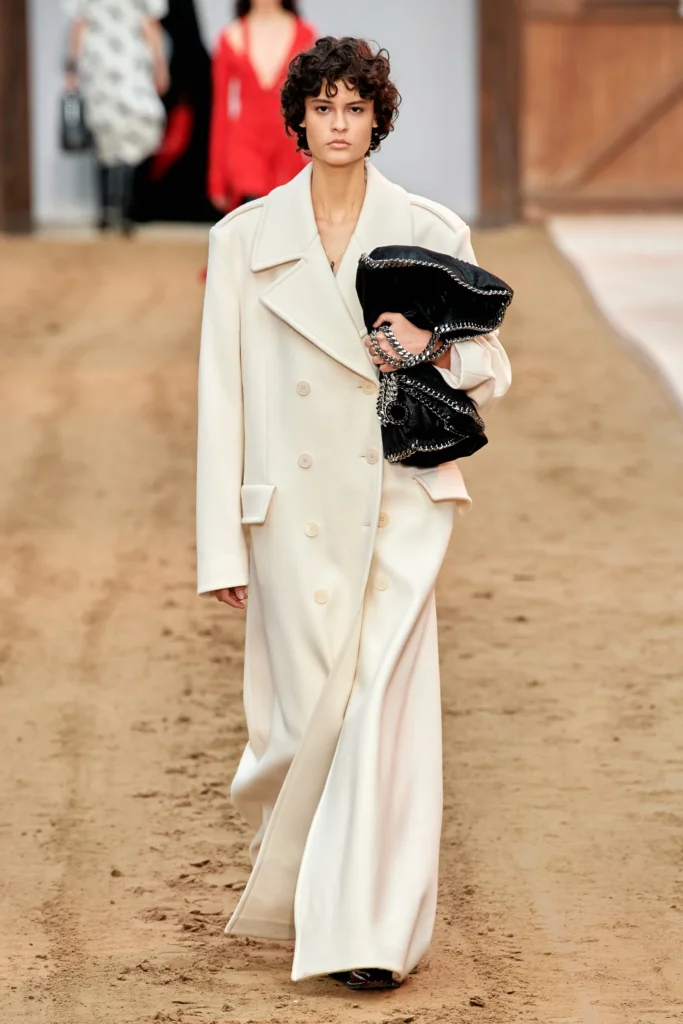 A number of reasons why mycelium leather is today at the front of material innovation is because it can be grown in a matter of days and it's a fully renewable material as opposed to animal leather. Its cellulose makes for foamy layers that mimic the microstructure of collagen which synthetic alternatives cannot achieve. The manufacturing process uses less water than the processing of animal leather and, needless to say, it avoids deforestation, greenhouse emissions and animal cruelty as a result of livestock farming by replacing fields for labs. Echoing McCartney, moving to lab-grown products may sound scary, because biodesign is yet unfamiliar to many of us, but there's a great potential not to be missed.