Nicole McLaughlin, a New York-based designer, has gained recognition through her unmistakably unique and impressive upcycling designs. If you've come across Nicole's designs on Instagram or Twitter, you might have seen her viral creations like the fries slider, sandwich shorts, cereal vest, or the Jansport bra. In this interview, we delve into Nicole's purpose and the person behind these incredibly fun designs.
‍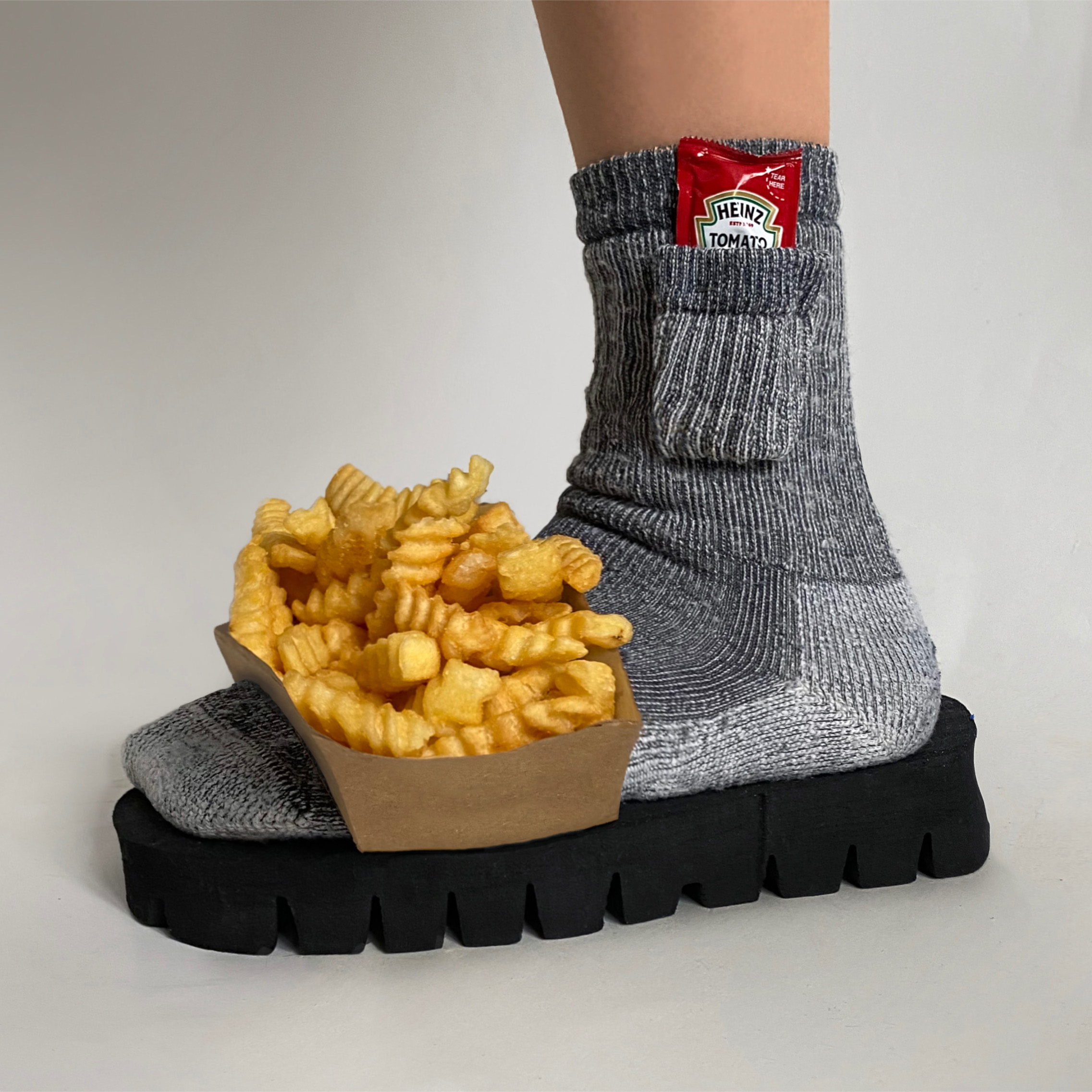 Nicole McLaughlin is a designer based in New York, who focuses on upcycling and sustainability. Her work includes everything from concept creations for social, charitable projects, and she just announced a new partnership with Arc'teryx, furniture, and her personal design explorations.
‍
In today's interview we got to know Nicole, the person behind these incredibly fun designs, and their purpose.
Is designing your full-time job? If not, how do you manage to combine both?
There's never a moment when I'm not thinking about designing something, so it's more than a job. It's my life.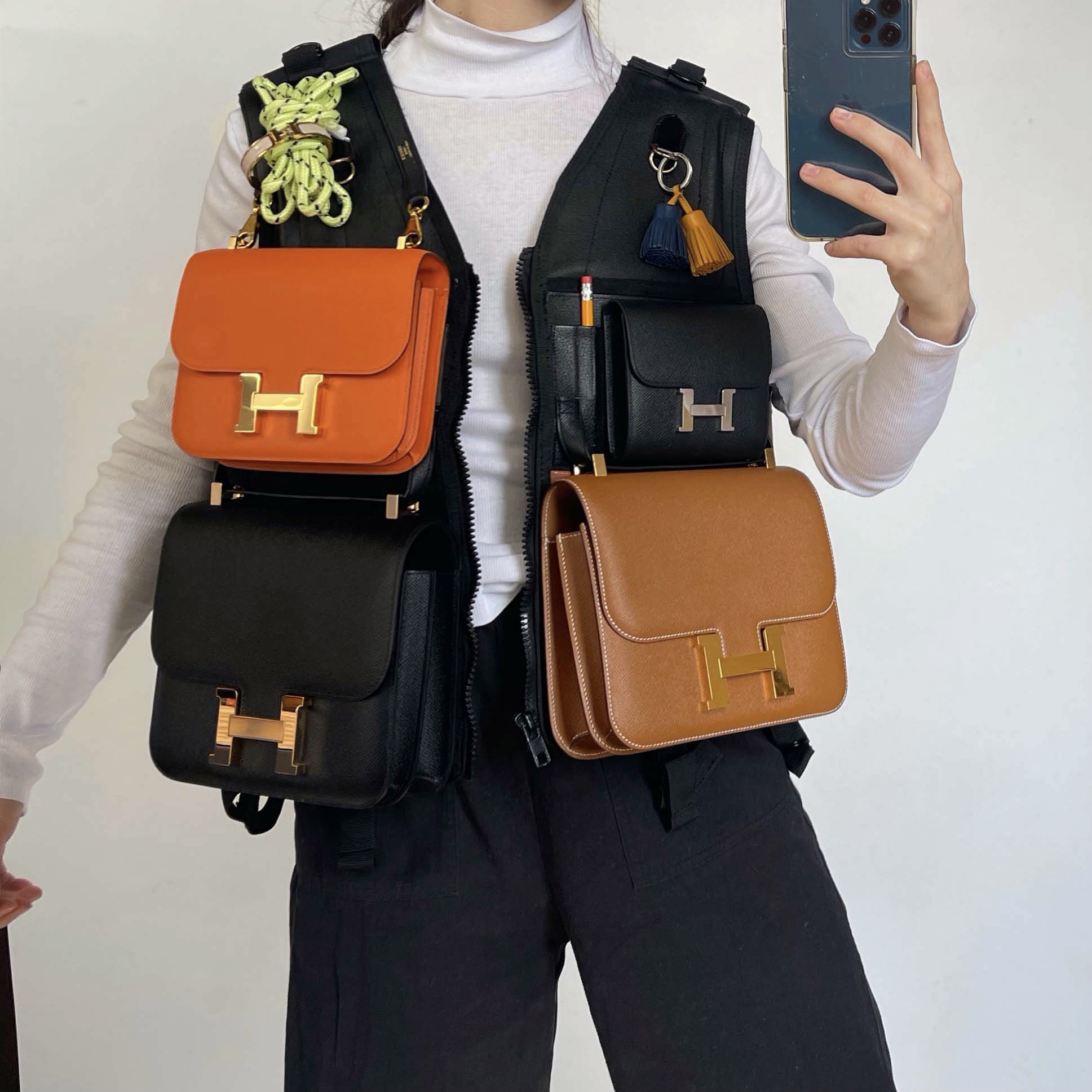 ‍
When and why did you start making your custom designs?
Although my background is in graphic design, I'm obsessed with the tangible nature of things. So during my free time at my old job, I started experimenting with making, mainly using scrap materials that were readily available around me. Since I don't have a traditional design background, I was free to approach design from a different angle, and that's how I started.
Where do your ideas come from? Do you have a certain method of researching and getting inspired?
My ideas come from all over, but especially the materials themselves.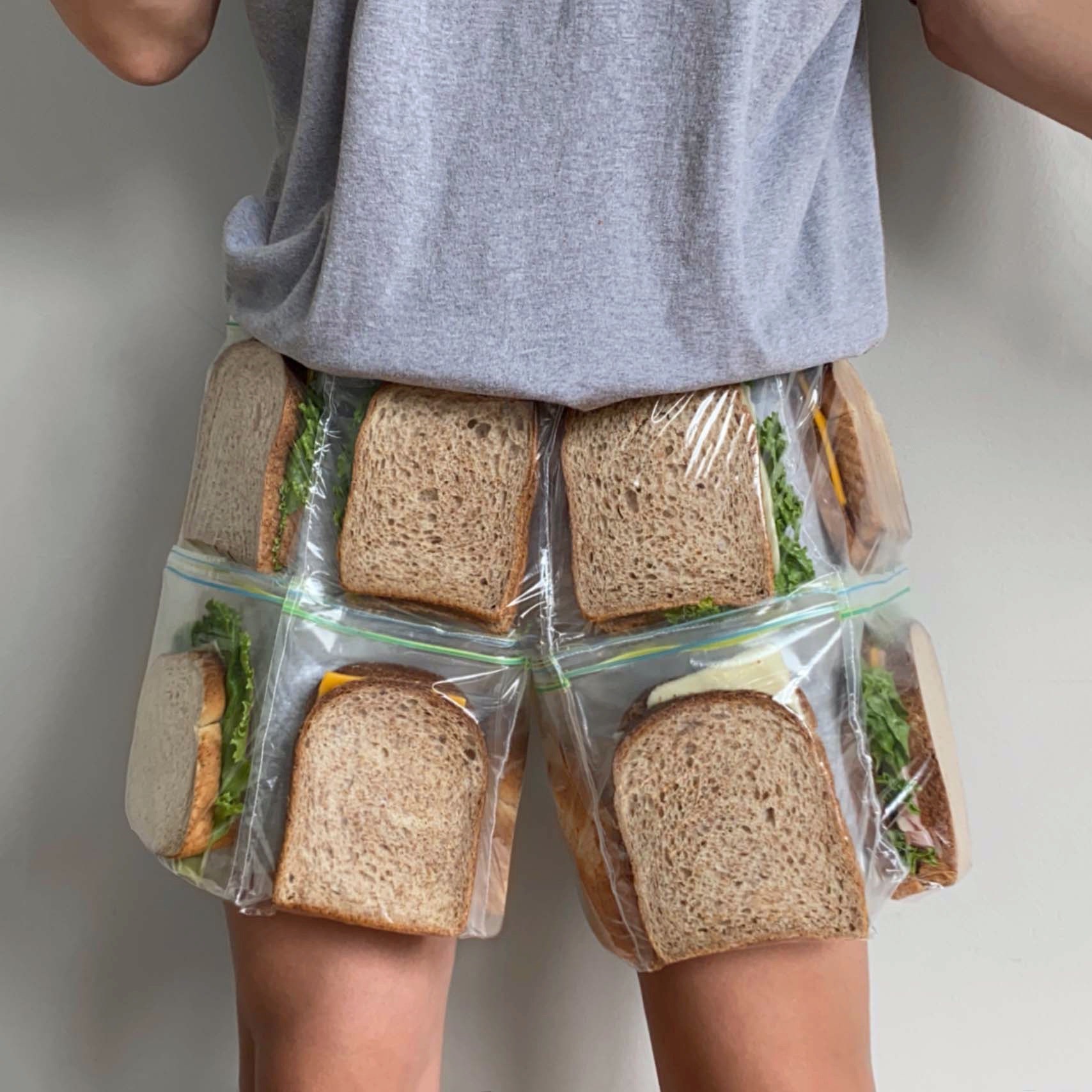 ‍
What does your design process look like? Where do you source your materials? What is the first step – the idea, the material, a brand collaboration? How do you decide for a backpack to become a bralette?
My process is pretty simple. I usually let the materials and my mood dictate which way a project is going. Things change, so even if I think I'm going to make one thing, it always has the possibility of transforming into something else. When I'm making, my focus is the material. A brand collaboration would be the last thing on my mind. If it happens, great, but that's not why I do what I do. Highlighting sustainability through upcycling is vital.
Pre-pandemic, I got a lot of my materials from second-hand/ thrift stores and vintage shops. Also, a lot of street/stoop picking in New York. eBay is one of my primary resources. Honestly, I'm always online looking for stuff, especially because of the pandemic. I'm also very fortunate to get scrap materials from a lot of different brands.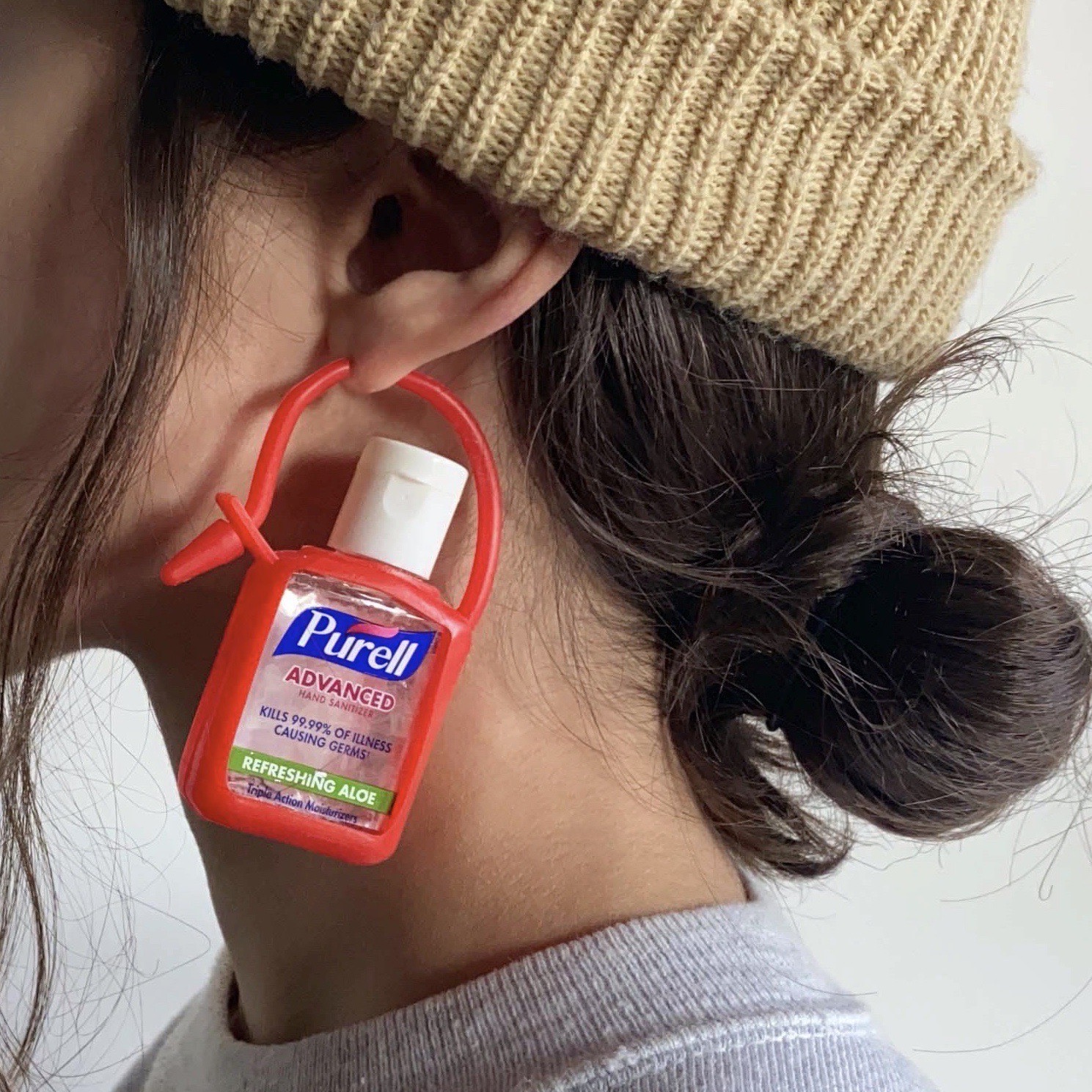 ‍
Which is your favorite piece so far and why? 
I love the volleyball shoe. It changed my perception of what a single-purpose item could be. It didn't have to be a sphere only utilized for sport. It could exist as something completely different.
Since you often use unconventional materials for your designs, do you use conventional sewing/ tailoring techniques or do you freestyle?
I'm not a trained designer, so I didn't know how to sew when I started. It was just me and my glue gun. So what I do is a mix of different methods. I think every project requires an element of adaptability, so you need to rely on whatever techniques work best for you.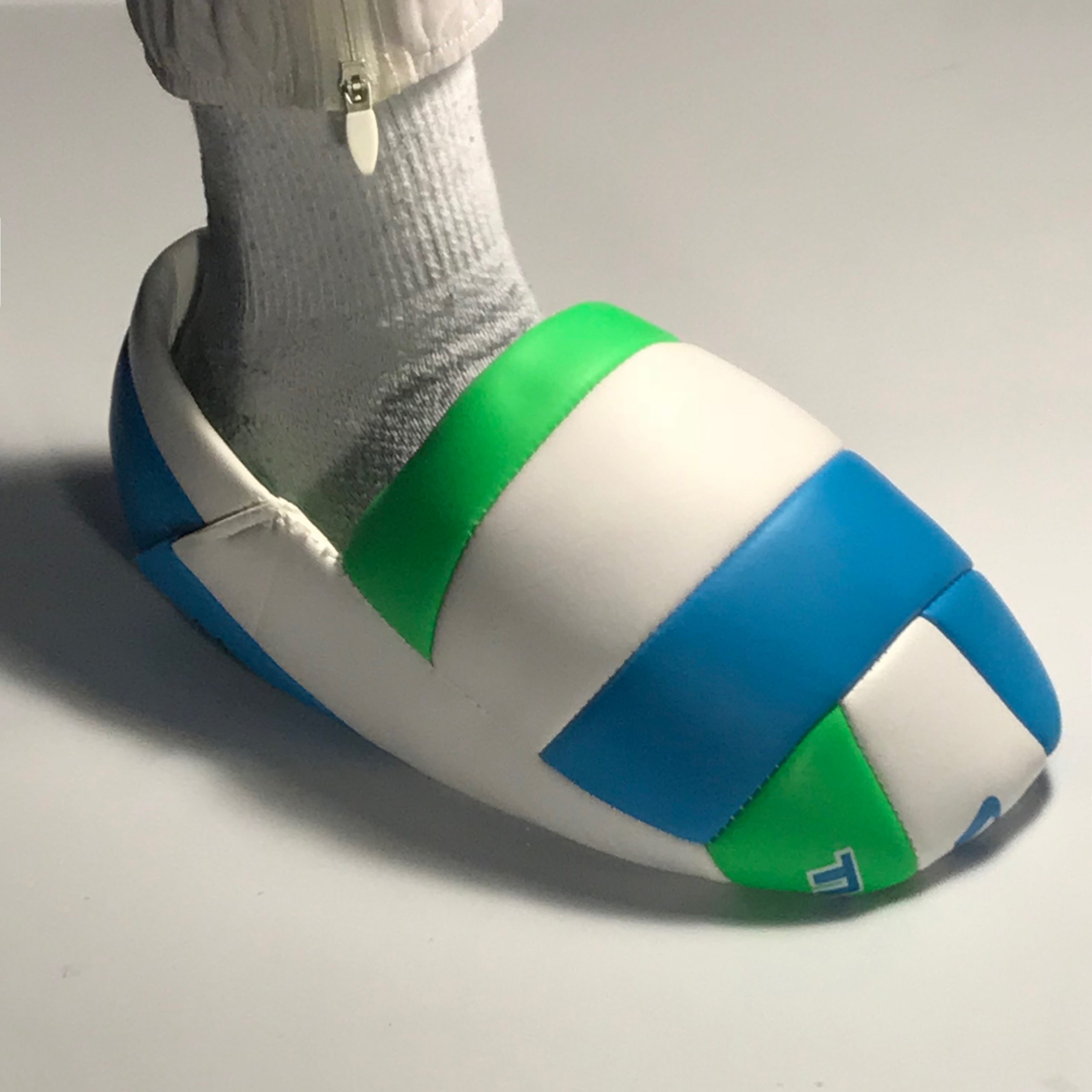 ‍
Where do you draw the line between fashion and art? Do you consider yourself a fashion designer or artist?
Lines suggest limits, and I don't want to restrict myself in what I can make or do. However, I consider an element of what I do as sculpting. I'm deconstructing and forming something new out of the materials I have.
If not wearability, what is the purpose behind your designs?
The purpose of my work is to highlight sustainability through upcycling. To change people's perception about waste and what we can do with it. Wearability is one thing, but what we're trying to do is start conversations around a very crucial topic.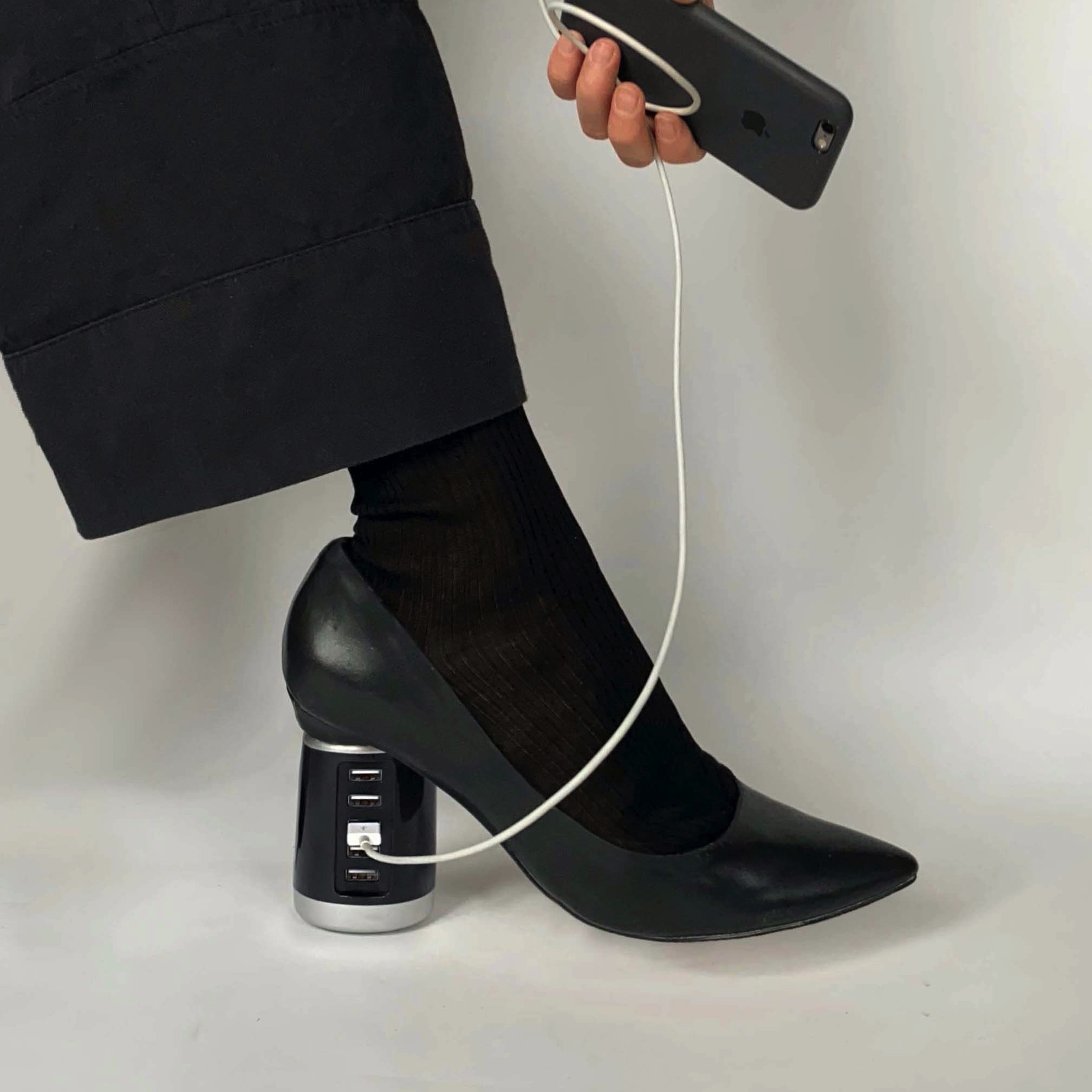 ‍
You also created a non-profit organization to connect young creatives and larger companies that can supply their deadstock materials – can you tell us a little bit about it. 
I'm working to create a program that provides tangible and intangible resources to help those interested in learning about sustainability. I want to highlight the hands-on aspect of making, while also bringing in the right people to provide their expertise around everything that sustainability encompasses. We want to give people the tools they need to move forward with knowledge, skill, and hope.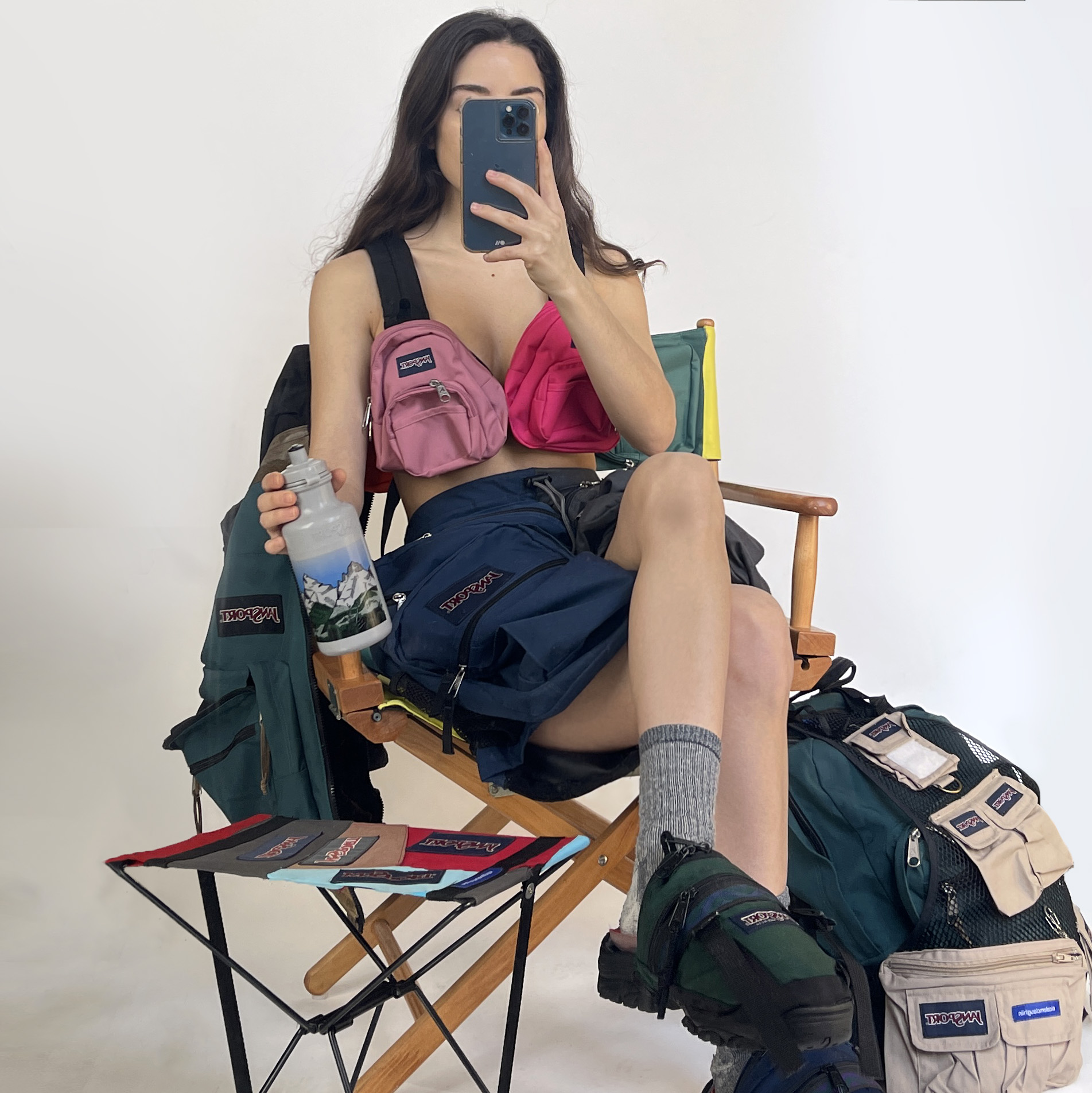 ‍
What changes are you hoping for within the fashion industry in the next 10 years?
I want all the positive changes to happen!
I'm looking for actionable items. No more greenwashing and marketing nonsense, show me what you're doing, don't be scared if it's not perfect, but be brave to take that first step in the right direction.
‍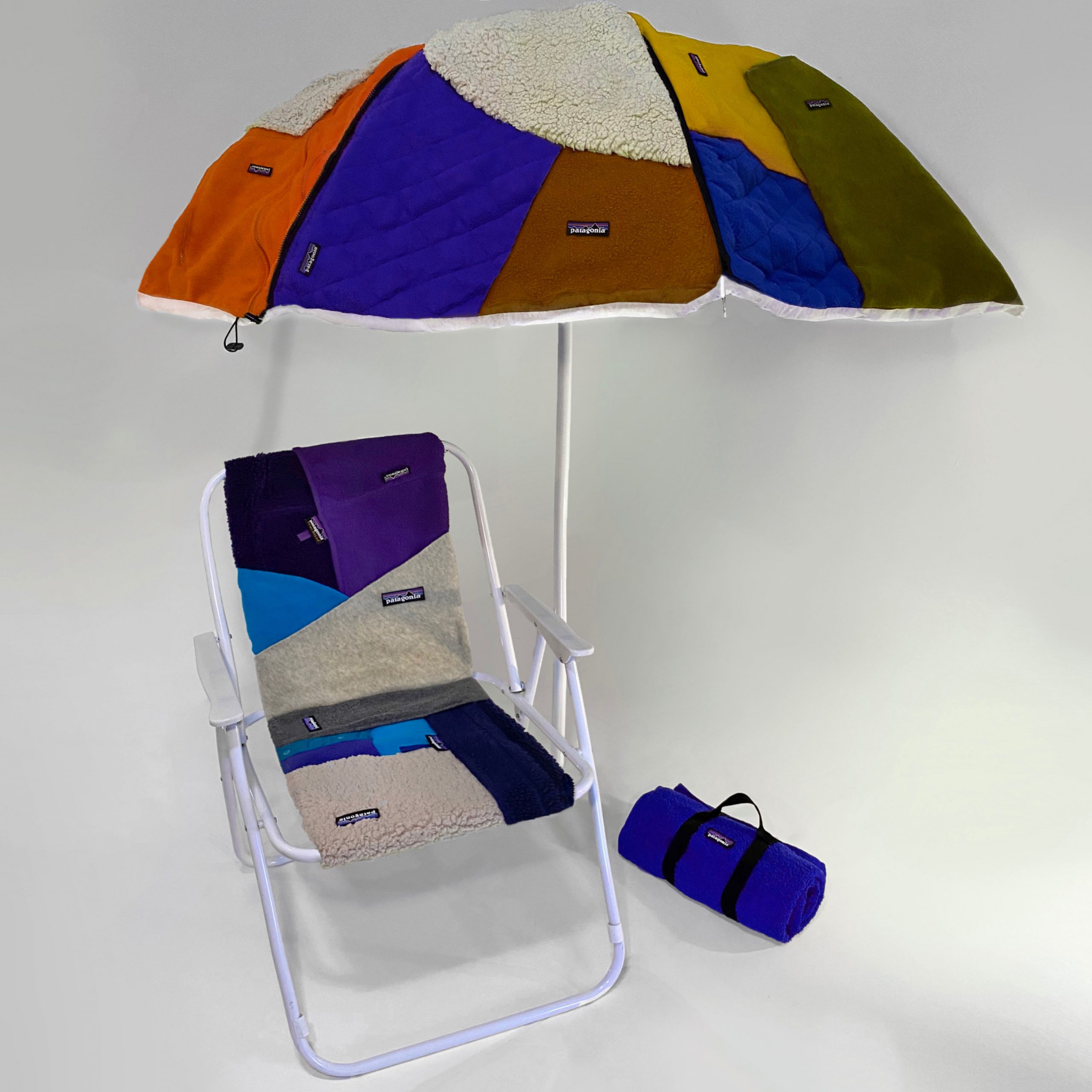 ‍