To talk about David Wojnarowicz is to talk about images that communicate the unsayable with words: a place of loss and danger, of what is to be a homosexual man in a homophobic world. While Wojnarowicz's paintings are what made him known in the art world, it is the message in his wide body of work — from photography, sculpture, installation, performance, film to writing — that's stayed present in many communities as it bears witness to the dreadful feeling of having desires that could cause punishment and even death, of committing a crime with one's existence.
"Piece by piece, the landscape is eroding and in its place I'm building a monument made of feelings of love and hate, sadness and feelings of murder," wrote Wojnarowicz in Close to the Knives in 1991, a "memoir of disintegration" that cries for a community that is quickly dissolving, with doctors' and politicians' backs turned on them. Everyone's just watching. In Knives, Wojnarowicz doesn't only denounce the silence that's eating away at the gay community due to the Aids epidemic but also speaks of police brutality towards PoC and the loss of abortion rights, among others.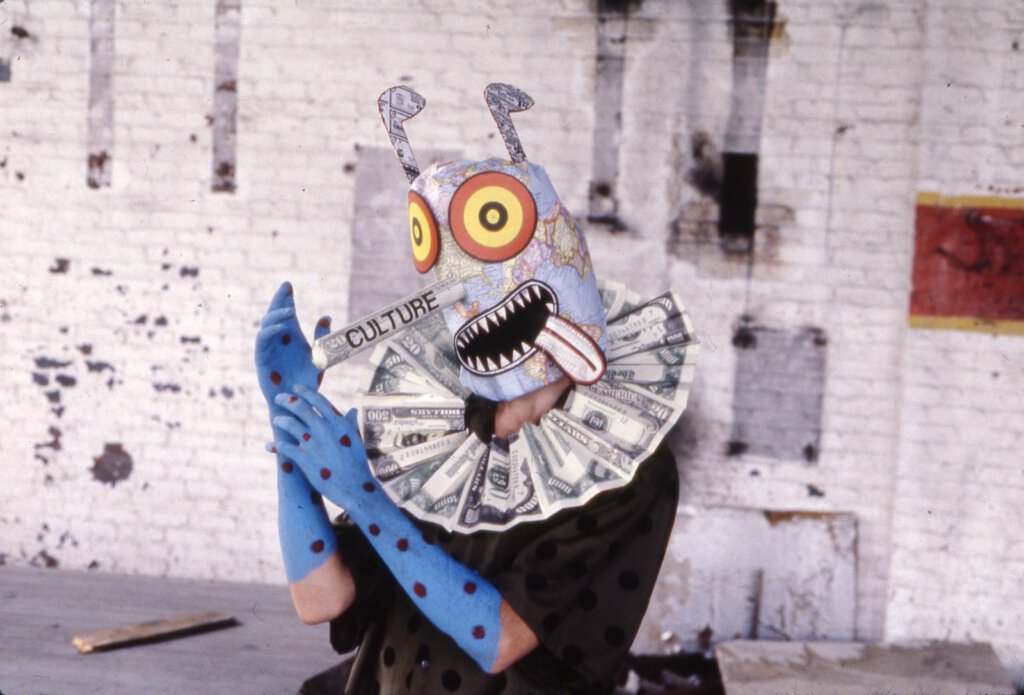 Since his childhood, Wojnarowicz's environment was gripped with violence, and violence, too, seeped into his visual and written essays that acknowledge the struggles of a queer artist with the voice of a dying artist that fights back with howling fury. In his early years, Wojnarowicz starved for affection and spent years as a lonely hustler in the streets of New York. He was abandoned, kidnapped and beaten up by an alcoholic father. At the age of 16, he found refuge on the streets and earned his day-to-day as a hustler. Later on, he became one of the main figures of the 1980s East Village art scene, next to contemporaries Keith Haring, Jean-Michel Basquiat and Kiki Smith.
In his writings, he questions whether is possible to make a home in the "killing machine called America" and expresses outrage at the way people remain quiet and polite in a system that's open about murdering communities. Because silence means to support it. And that's how his work has been affiliated not only with the gay community but with any oppressed community. If we don't speak up then we support the invalidation of others.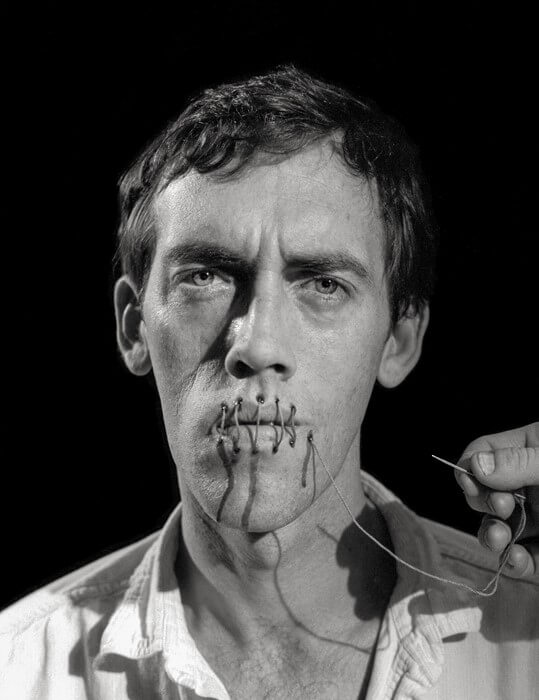 One of his most striking images is "Silence = Death," the slogan of Aids activists: a photograph of himself with a stitched mouth, which came out a few years before he passed away from Aids-related complications. The stitched mouth refers to those who are visibly silenced. "I think what I really fear about death is the silencing of my voice," he said, but over the years, exactly 30 years after he passed at 37 of Aids-related complications, his work continues to fight prejudice and his words accompany activist movements. Without Wojnarowicz's essays, it would be hard to understand the symbolism and rage that his artwork is loaded with.
A Fire in My Belly, a film that was never completed, displays humankind's separation from nature and ultimate destruction with a visual language that can obscure as much as reveal the truth. On a trip to Mexico City, Wojnarowicz scouted imagery during the Day of the Dead, capturing scenes of violence and terror including the image of a child exploding as a fire-breathing street performer, which becomes the central image corresponding to the name of the film. The collage of images includes staged footage in his apartment in New York and its fast editing distills both tension and poetry, reminiscent of Wojnarowicz's context, one at the axis of creative force and social extinction.
Wojnarowicz's work, as mentioned before, is becoming more relevant and we continue to examine its significance through the many exhibitions and essays dedicated to him in recent years. A Fire in My Belly was the name of an exhibition held at Julia Stoschek Collection last year and it aimed to "examine the ways in which experiences of violence and loss are enacted, witnessed, and transformed" by featuring the work of more than 30 artists capturing gestures of protest and resistance across different art formats. Wojnarowicz had a solo exhibition at the KW Berlin in 2019 and a retrospective at Whitney Museum in New York in 2018.
Wojnarowicz transformed his private trauma into public language that resonates with many of us to this day, especially at a time when LGBTQIA+ and queer communities are garnering more support. For many, his work is aggressive, abstract and hard to examine, but how can one go lightly when everything around is shutting down? As Olivia Laing says in a chapter dedicated to his life, "If silence equals death, he taught us, then art equals language equals life."