In a society that constantly craves for virtual originality, it's easy to lose ourselves in the midst of it all. We're sometimes afraid to be raw and real in a way that could give people an opportunity to judge our authenticity, yet we are encouraged to do so on the regular, especially in fashion. Today, we interviewed a young entrepreneurial fashion enthusiast Leon Teke, who lives his truth unapologetically.
‍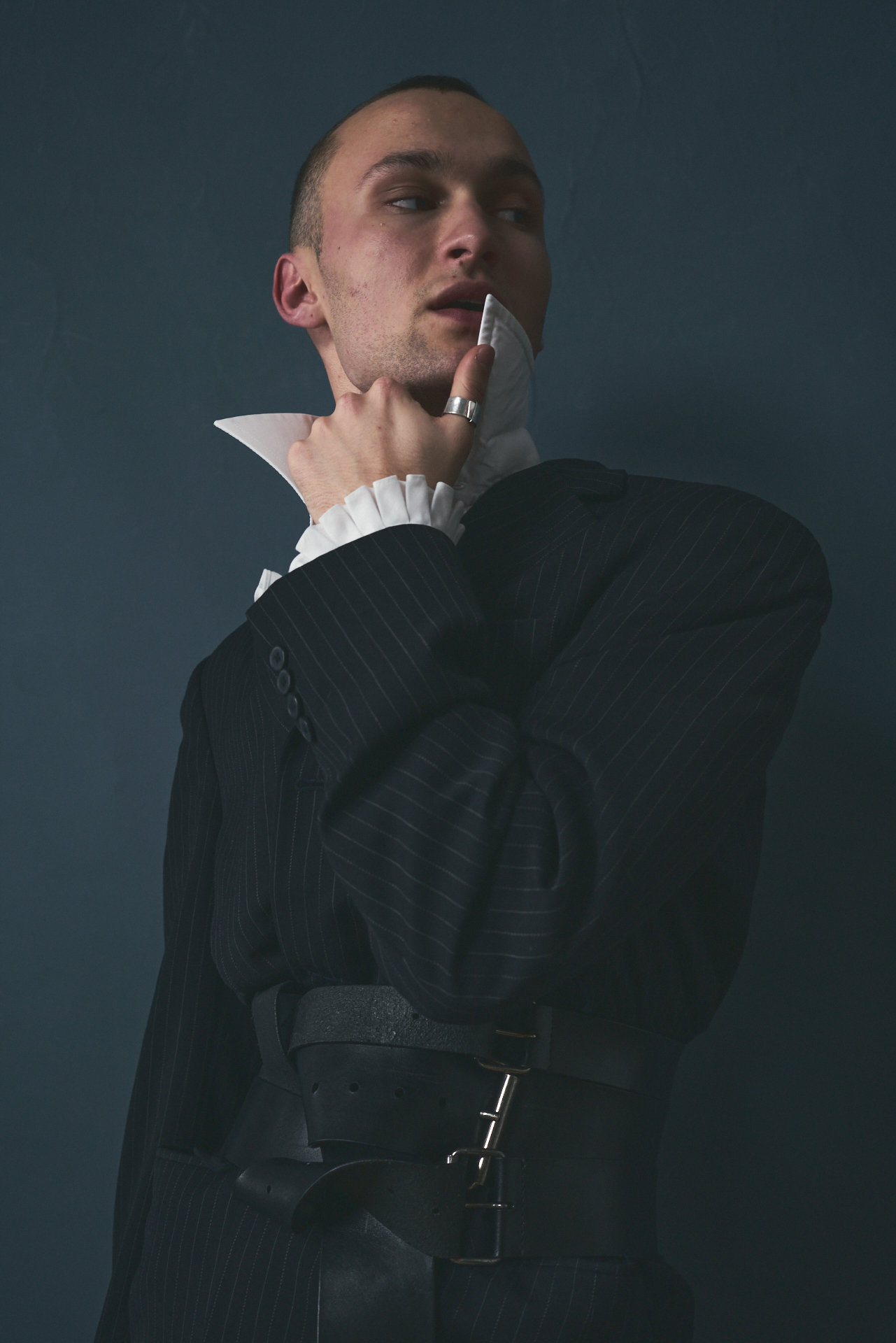 The psychology major not only runs his own online vintage shop 'Cop Me If You Can', but he also provided us with an editorial using the pieces from his business. With class and precision, Leon pushes gender boundaries and creates a storyline by putting together carefully chosen pieces that both counter and complement each other.
‍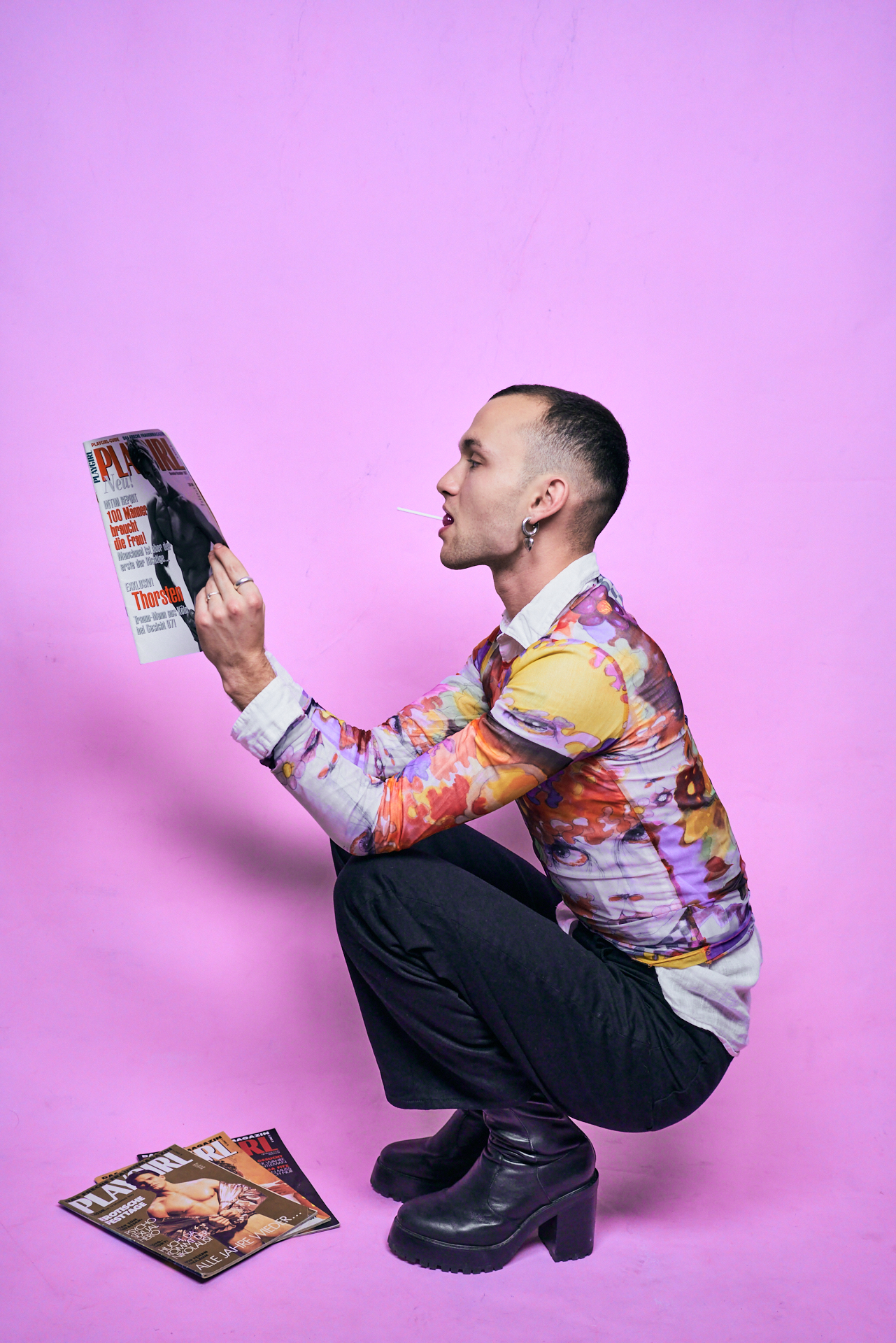 His passion for fashion, design, and the desire to communicate the unsaid led him to a project that speaks volumes. In hopes of engaging with a community of creatives, the Berlin-based business owner has his foot in multiple areas at once. We got the opportunity to interview Leon not only on his stunning editorial project but also on the origin of his love for fashion, and the person behind the screen.
Can you give us a brief introduction to you and tell us about the projects you usually work on?
Hi, my name is Leon, I am 20 years old, was born in Berlin and I didn't leave here yet. I am a Pisces, with a Cancer moon (lots of emotions) and I love to supply people with their vintage needs & dreams. After being mad at everyone throughout puberty and early adulthood for having a passion and, even worse, talent, I discovered I might be good at something, too. I am not sure what to say about the projects I usually work on, but at the moment I am trying really hard to lessen my coffee consumption, I study psychology and I run a vintage online shop on the side. All these things come with little sub-tasks, but I think my main mission at the moment is to balance these very different parts of my life and to establish myself in the creative scene in Berlin (and then the world) through genuine hard work. By curating, selling, and renting out cute vintage Dior, Gaultier, and more, I hope to help others bring their visions to life and do so in a sustainable way.
At Title, we emphasize the importance of staying true to yourself, your art, and your identity. What would you say is your True Identity?
Honestly, I am not at the point in my life, where I have the ability to exactly pin down my core essence. Especially not in words. Through my work and passion for clothing, I feel like it's way easier to express how I feel on the inside than to do so verbally. Fashion allows me to express my identity in a transparent way that people can read easily. The parts of my Identity that are essential are traits that were definitely embedded in me by my mom: honesty, intuition, and sophistication. It's extremely important to me to follow my gut feeling, be transparent and communicative in everything I do, and don't pull any half-assed gigs. This is what I  want to stay true to and what will lead my actions.
What inspired you to shoot the editorial?
A generational urge to be the object of attention, to catch a stranger's gaze, not once, but again and again, intrigued by visually communicated confidence. Something has to be throwing off the outfit, while everything has to have a storyline. Possible through pure contrast in design but also by introducing details, that are so coherent, one has to be impressed.
We are utterly influenced by the way we share things online. Algorithms counting down to the millisecond for how long users look at an image, determining its originality and worth to be visible more widespread. You cannot do just the one thing, you have to do all of them in sophistication.
We love the confusion we can cause with what we wear. We put on things with a masculine connotation and intuitively grab something more feminine to balance it out with. We have fun with fashion but could never not take it seriously. Sometimes we want to show our body, sometimes hide it completely. By creating singled-out studio images the essence of this main character complex is caught on camera. Spotlight on us, spotlight on what we are wearing.
‍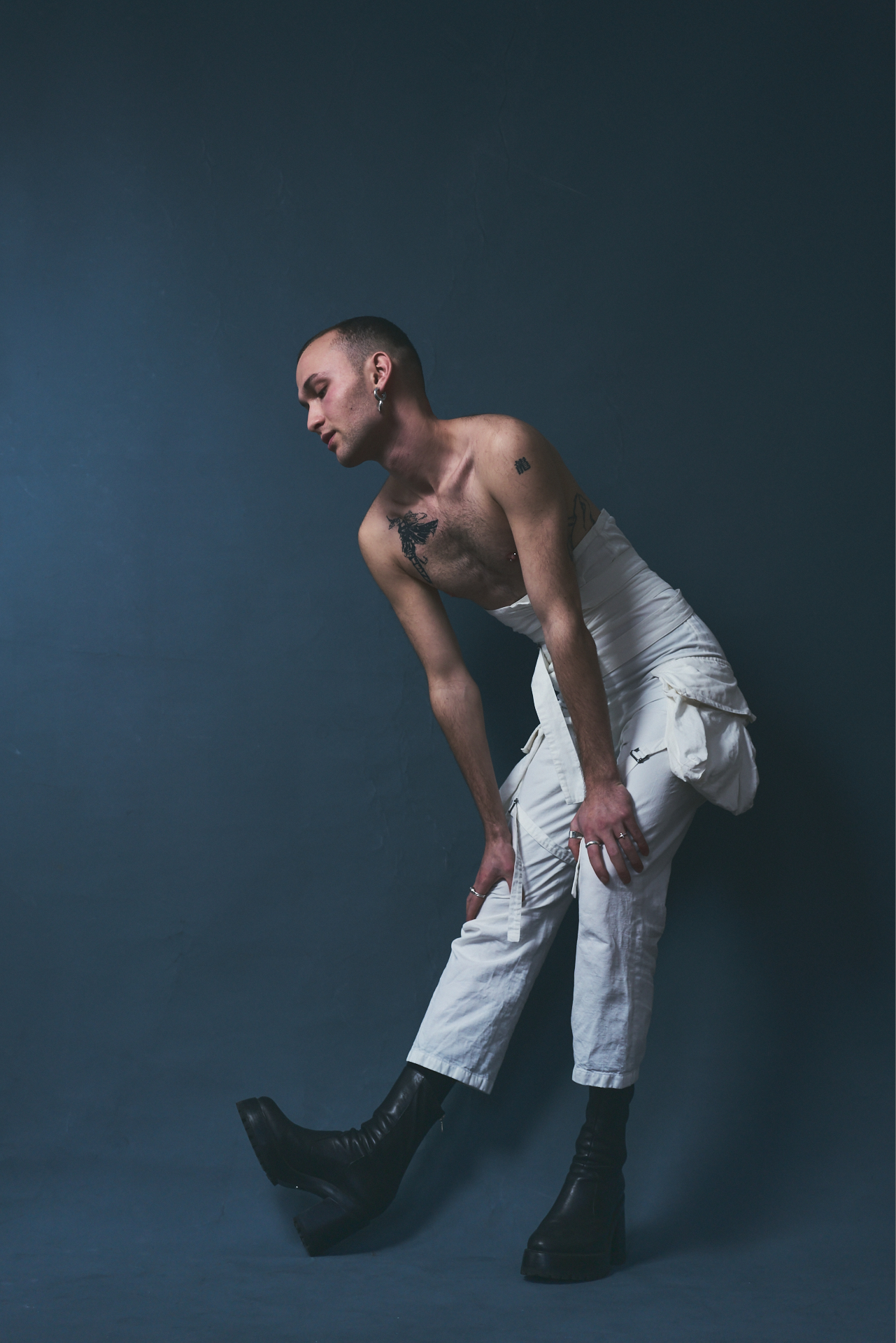 Where did your interest in fashion start?
I think it started during my last year of school. Having more free-time I started sneaking into fashion shows, to see upcoming trends first. I remember the very first one was a show by berlin-based designer Hien Le at the beginning of 2017. It was crazy to me to see so many well-dressed people in one place and I was handing out compliments to literally everyone, I was so impressed by their huge puffer coats, high-waisted pants, and gigantic sunglasses. I would then go to second-hand stores inspired by what I've seen and tried to find similar colors, cuts, and materials in my price range. At the same time, I started going down a YouTube rabbit-hole of old runways, mainly by Jean Paul Gaultier and Dior. Those are also the two brands that I love to acquire the most and that you can rent and buy from my shop a lot.
The most important part of how my personal style and also my sense of curation and buying developed is in looking for pieces that will stand the test of time. I am not up to date enough on current trends to buy into those even if I wanted to, instead, I buy what I love and what I will love 10 or 20 years from now. And I am hoping that other people share my taste and understanding of what fashion should be: Reusable, re-combinable, and each piece with at least one detail that makes you fall in love with it.
Do you have any fashion idols or inspirations?
My greatest inspiration is my best friend Juli, she continuously dresses incredibly well, in a way that no one else could ever pull off. I am inspired by people who truly wear their clothes and don't disappear in them. I look up to people pulling off a statement-look on their daily walk and I admire everyone who risks negative response and even physical assault to be and dress like who they truly are. I hope to stay niche, brave and special, just like all these people who influence me every day.
‍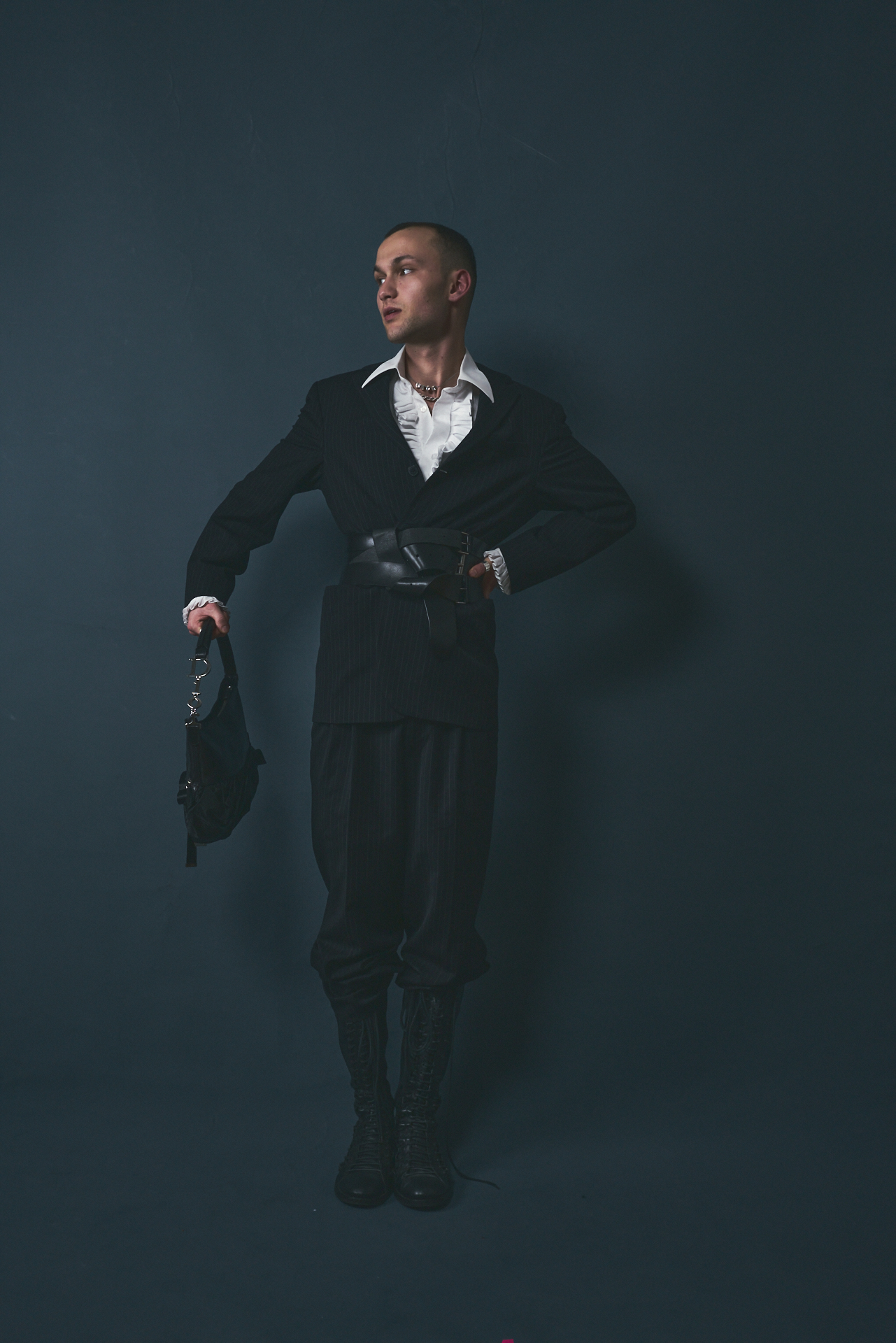 Why did you decide to open your online vintage shop 'Cop Me If You Can' and where do you acquire the pieces for sale?
I spent half a year in Cesena in 2019 for my Erasmus semester. Being in Italy, naturally, I didn't focus much on lectures and assignments and instead explored the city and region around it. Cesena is quite small but has two gigantic warehouses, selling everything: furniture, vinyl, books,… but most importantly clothing. I started to go thrifting multiple times a week and after my budget was drained I started finding cute things for my friends. I began to post the spiciest finds in my story on Instagram, which then over time started to become a little excessive. So I created 'Cop Me If You Can'. Currently, it's not possible to travel to Italy, so I am sourcing most pieces online.
What are your creative goals for the next few years?
My main goal is to maintain the fun in what I am doing. Not buying pieces because 'I know they will sell' but because I genuinely like their design. That being said, I hope to work on the most glamorous, most exciting productions. I hope to see my clothes on gorgeous people of all backgrounds, wearing them confidently while, walking, dancing, performing, and posing at their most important events. Another goal for the near future is to give back to the people in my life who supported me in this from the very beginning. They know who they are and I am already excited, thinking about how I will be able to spoil them with pretty things, while we keep lifting each other up. And lastly, I hope to widen my selection steadily over the next years, I really want to get more into dresses and two-pieces, generally, items that are a whole look by themselves.
Are there any projects you're currently working on that we can look forward to in the future?
A bitch really needs a website and has to find the time to finally sit down and get that done. So hopefully we can all look forward to a more structured and easy-to-navigate online presence. Furthermore, I cannot wait to work on new editorial projects. Hopefully when pandemic-related restrictions get loosened those will come to life with a model (or two), so I have somebody other than myself to style. New pieces for this project are already in, a mood-board is in the works and, fingers crossed, it can be realized soon.
‍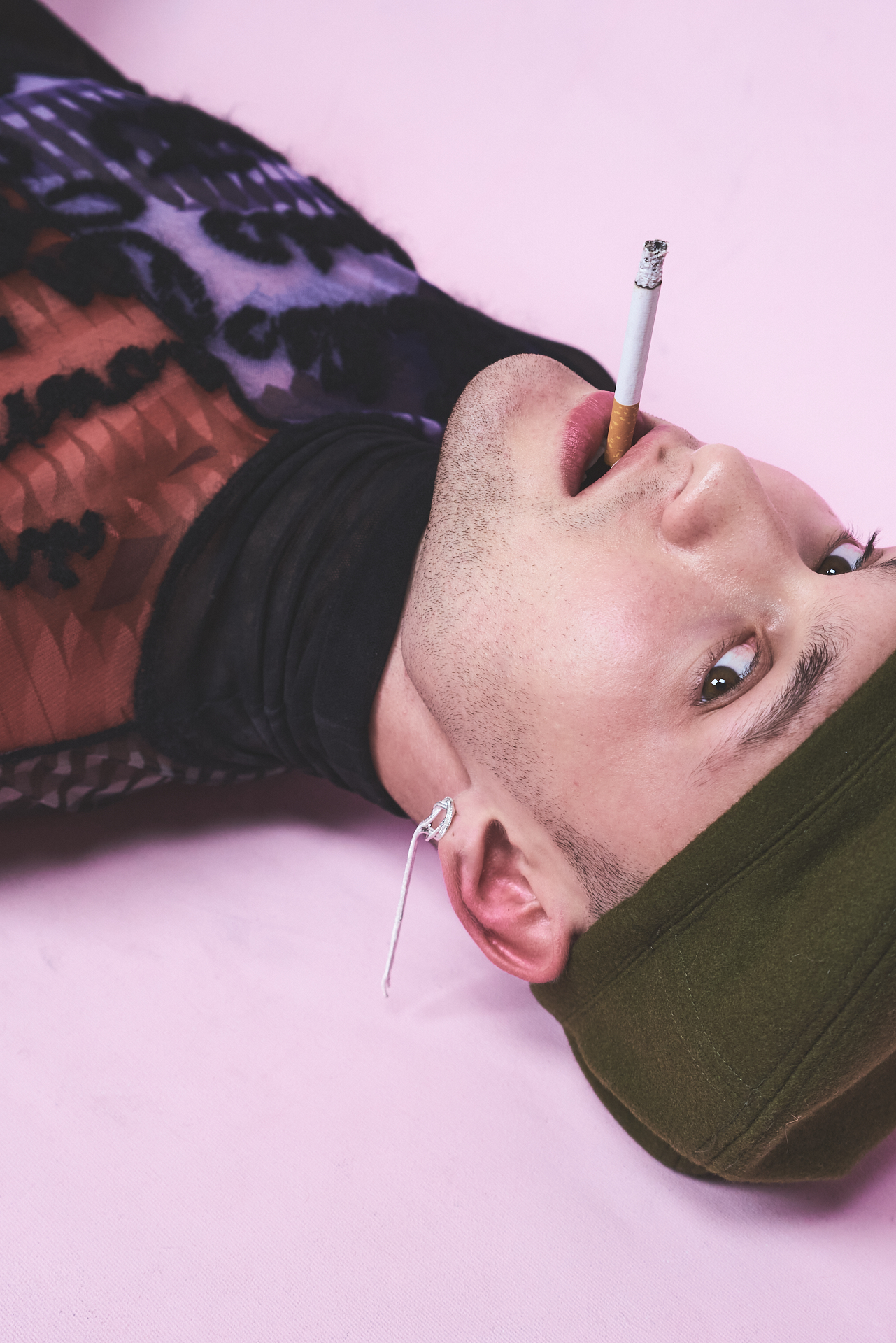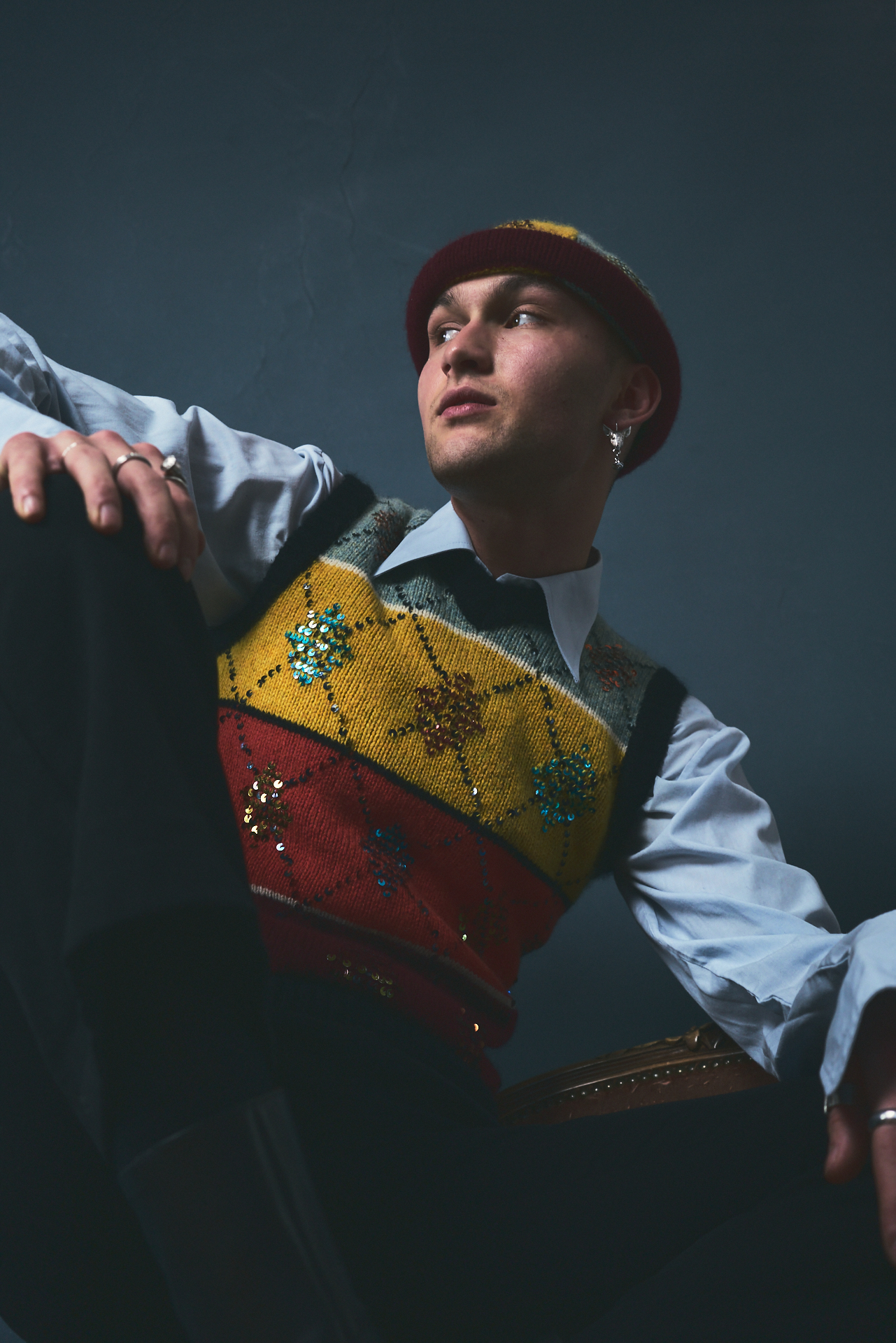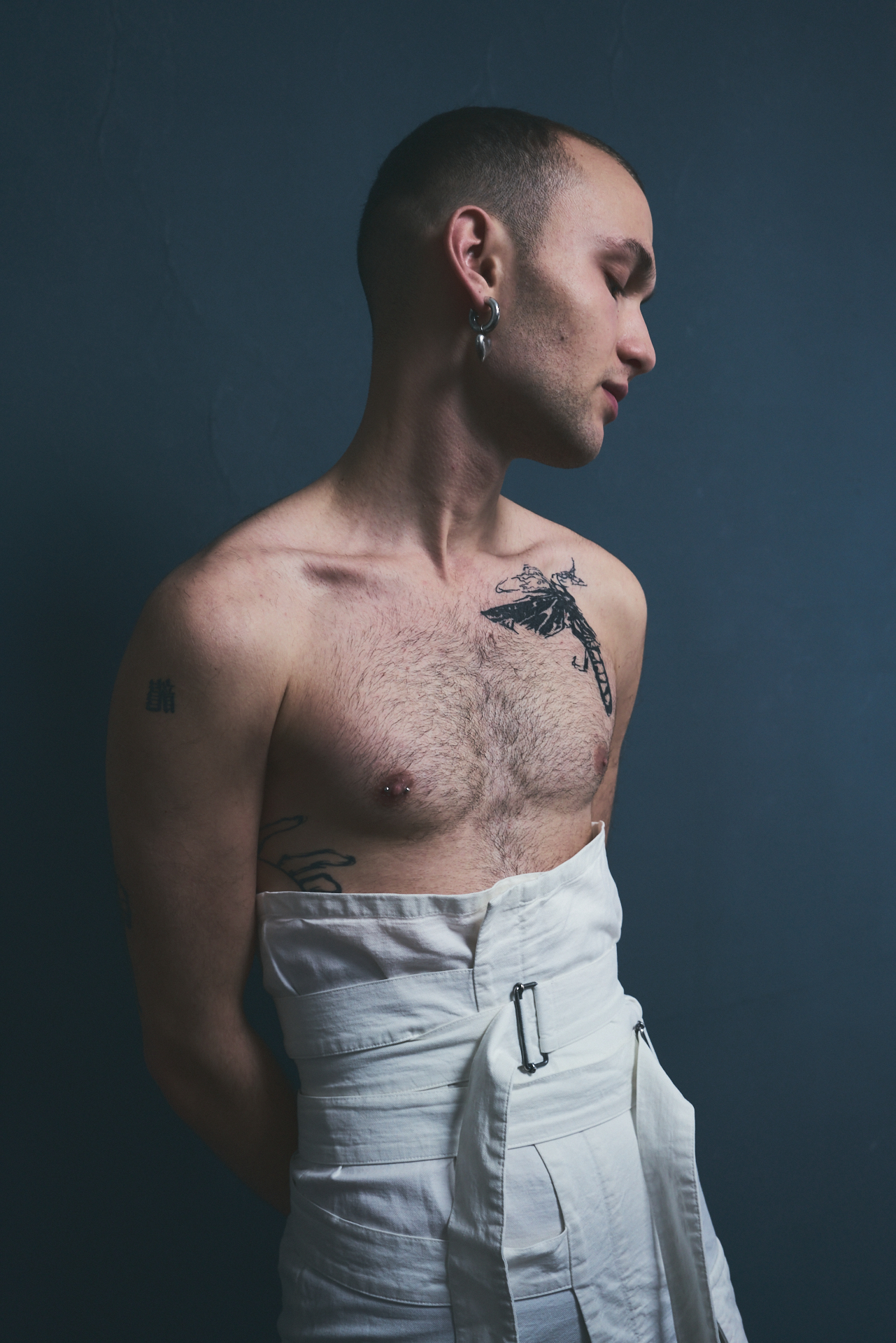 ---
Credits
Model: Leon Teke / @yvessaintleon
Photographer & Creative Director: Jonathan Carl / @carlocalito
Clothes & Styling: @copmeifyoucan