Everybody knows Comme des Garçons, the Japanese fashion label started by designer Rei Kawakubo. The brand originated in 1969 and soon expanded world-wide with their own stores in cities like New York, London, Melbourne, Hong Kong and Ginza.
Fashion aficionados appreciate the brand for the unconventional creations CDG is known for since its debut Paris runway show Pirates in 1981, the mainstream got wind of the Japanese powerhouse latest since their 2008 H&M collab, Streetwear OGs love their joint ventures with Supreme and people who have no fashion taste, but think they do, are always down to include heart-embroidered Converse x CDG Play Chucks trying to brighten up their mostly wack wardrobe.
What CDG is also known for is their wide range of fragrances. The first scent, cleverly named Comme des Garçons, was released in 1994.
Talking about perfume Rei Kawakubo stated that her intention of creating fragrances was to make "non-perfumes" – scents created to relive memories of different cultures, everyday situations and life memories in general. Not your ordinary perfume, you know.
This month TITLE will have a look at selected CDG perfume staples. So get ready to find your new favorite scent.
The Gateway Drug: CDG Wonderwood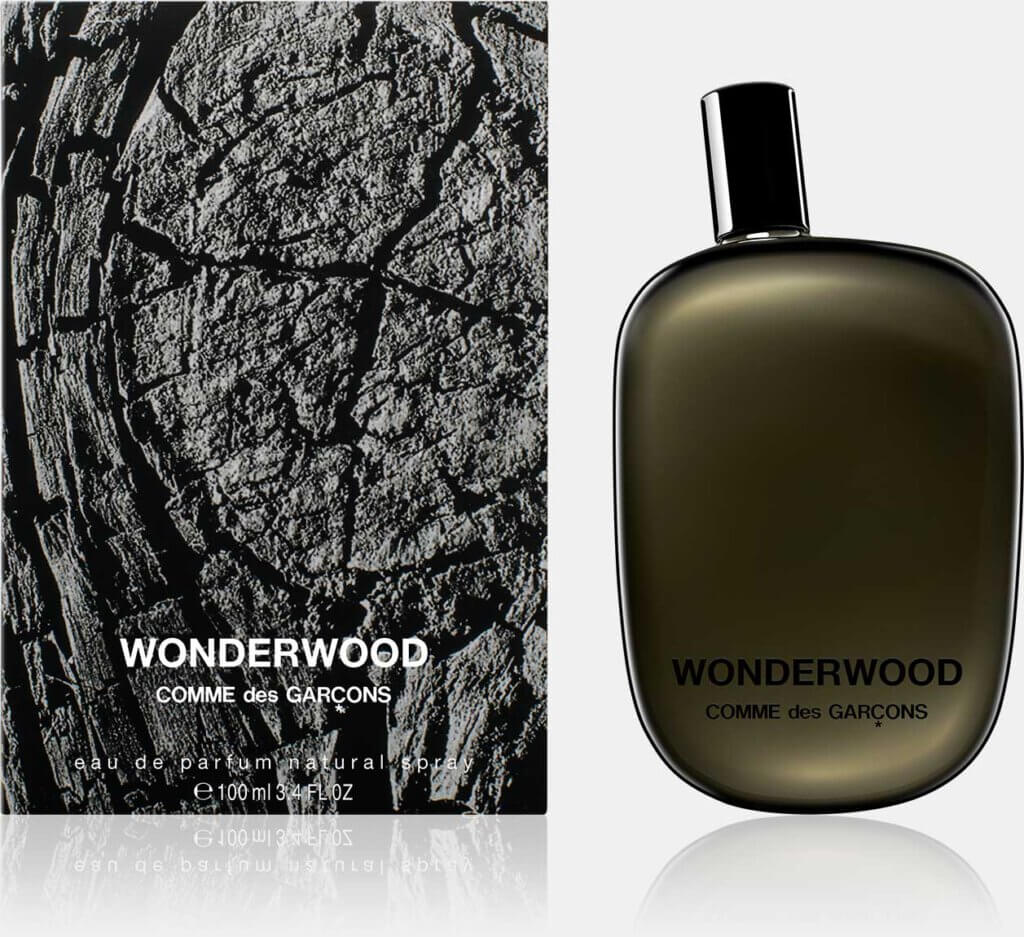 For me personally this Eau de Parfum smells like fashion. At a time, when sneakerheads in Germany began to think outside of the shoe box (This pun is terrible and I sincerely apologize… ) and started exchanging their Air Max 1s and Asics Gel Lyte IIIs for a pair of Common Projects Achilles Low and of course CDG Play Chucks, this was the fragrance of choice for eeeeeeeeeverybody. Grown up-ish stuff, you know? Fortunately none of those shoes mentioned are in heavy rotation on the streets anymore, but the scent that came with this aesthetic will hopefully stay forever. I remember walking into Uebervart in Frankfurt for the first time and after checking the shoe wall for a pair of Common Projects I could not afford, I was instantly drawn to the perfume display near the counter, where all those aesthetically pleasing flacons were waiting to get tested. So instantly when I started making money I was up to get my first CDG scent – Wonderwood. It's the go-to perfume for anybody in fashion. Maybe because we tend to buy our perfume when we see in the right environment at the store or just because it smells awesome. It's the perfect starter to get into CDG perfumes. I often call it the basic "Smell me! I'm into fashion!" scent and I really love it. It has woody notes and is a perfect for everyday. The ingredients are Madagascan Pepper, Bergamot, Somalian Incense, Nutmeg, Cristalon, Cashmeran Gaïacwood, Cedarwood, Carvi Graines, Javanol Sandalwood and Vetiver Oud.
Stepping up your Game: CDG Blackpepper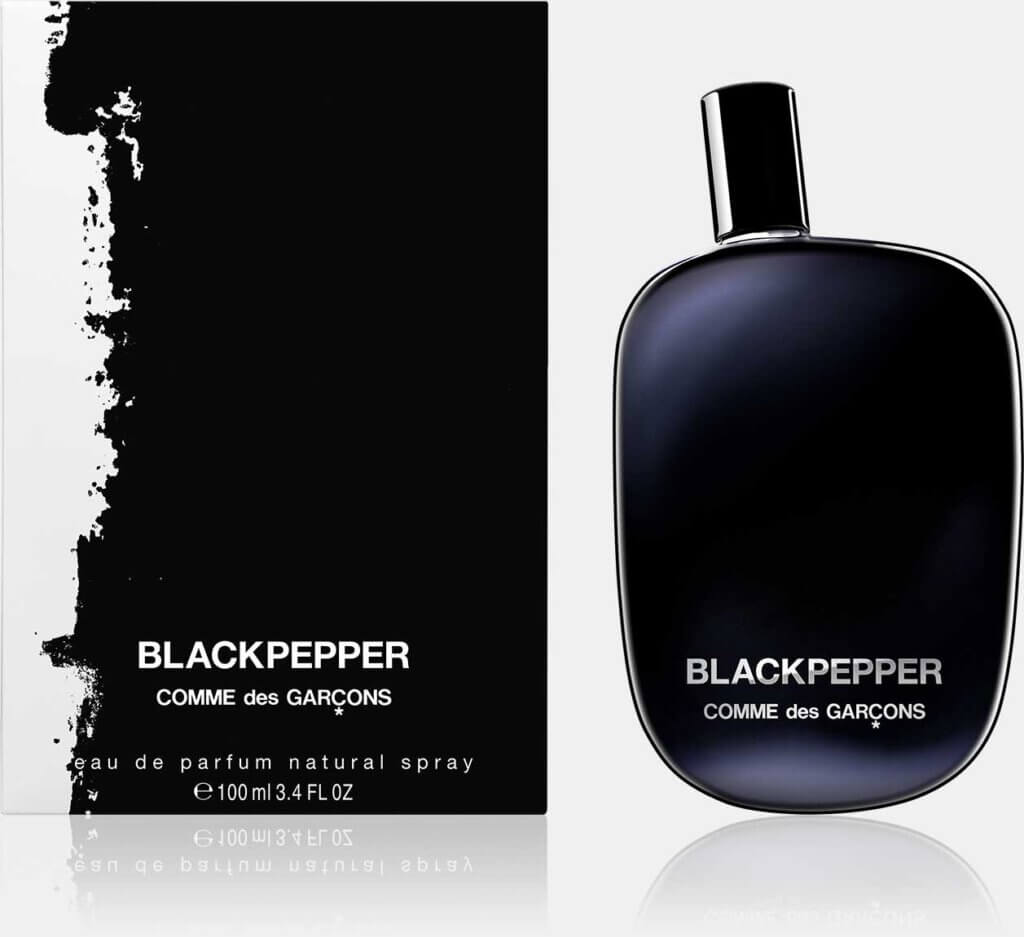 Spice up your life, my friends. Blackpepper is a clash of scents. It has an incredibly spicy note and definitely gets the attention of everybody standing by. CDG describes it as an "electric collision of molecules". Sounds as bombastic as it smells like. When I bought my first Blackpepper I was instantly hooked and it became my new everyday scent. Sorry, Wonderwood, but we grew apart since I first met this unusual mix of dry Madagascan pepper, fiery cedar wood, patchouli, agarwood and tonic bean.
Building up Variety: CDG Concrete / CDG Copper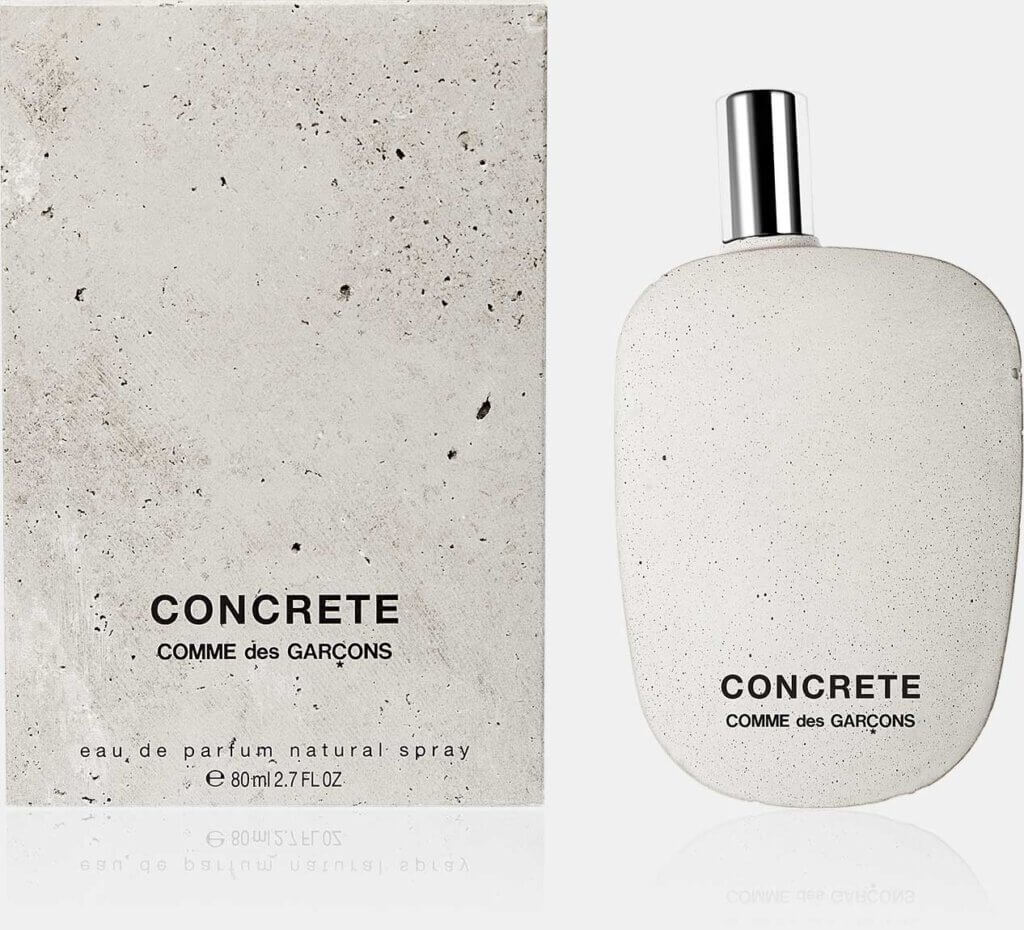 The flacon is a piece of art by itself. Concrete over glass. Each one unique and a piece of art. The ordinary urban scent of the city in a bottle, but in a luxurious context. The rich scent of sandalwood in its purest essence. It also includes Cumin, Cardamom, Clove, Rose oxyde, Jasmine Sambac, Sandalwood, Cedarwood and Musk.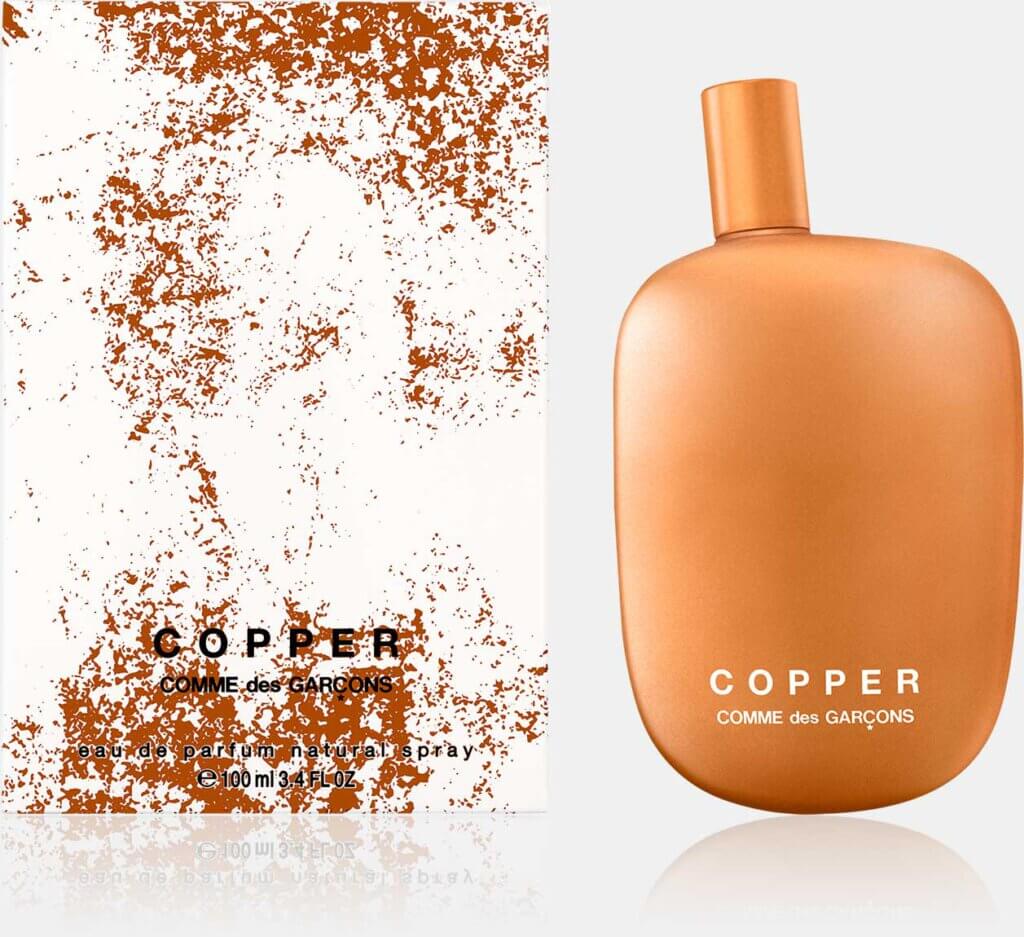 This one is supposed to have the smell of electricity. Yes, you read that right. It includes fresh galbanum harvested in the Iranian mountains, Peruvian peppercorns and Madagascan ginger. Those natural notes are mixed with chemically synthesized metals. "Like rust corroding a golden sheen, with time COPPER evolves on the skin." Wow. But just like Concrete; Copper is nothing for everyday, but if you bring out the "big guns" on a special day… Blam!
"THE BEACH!!! YOU SMELL LIKE THE BEACH!!!" CDG x Stüssy Laguna Beach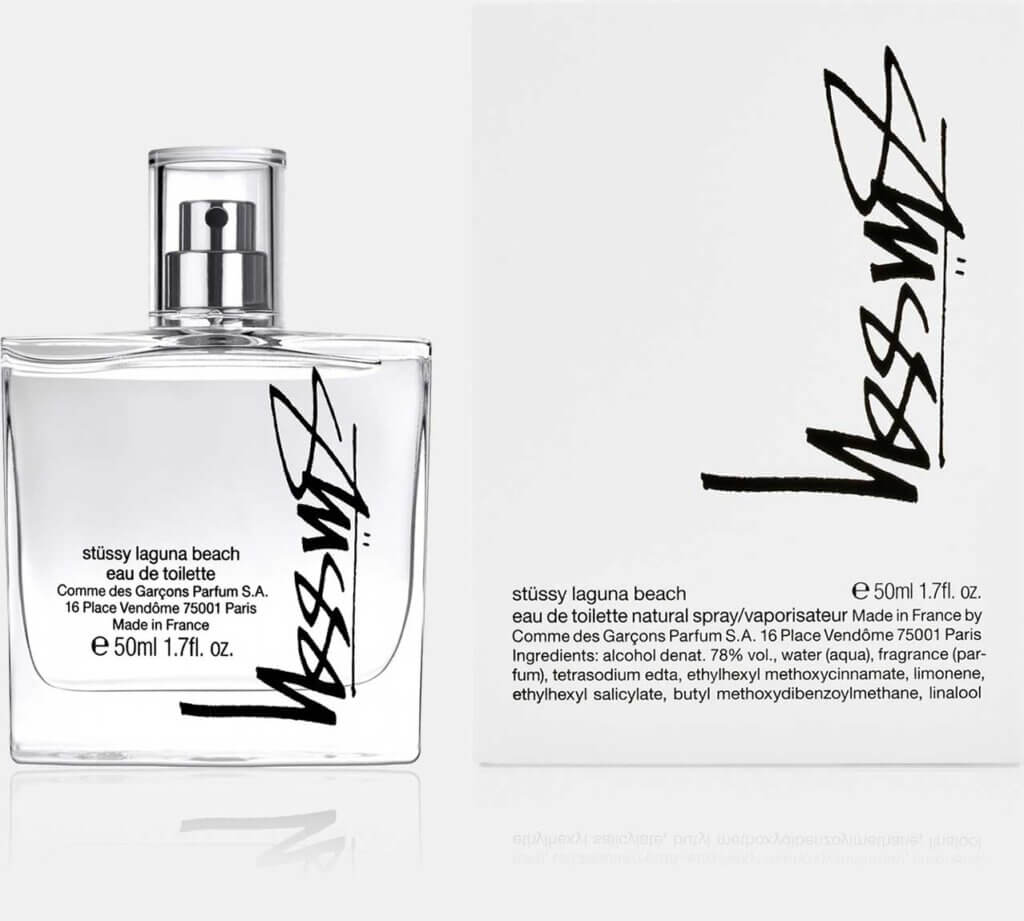 Basically every Seinfeld joke is a pop cultural gem and remembered fondly worldwide. "Festivus"? "Yadda, yadda, yadda"? "Serenity now"? "Sponge-worthty"? Yep, we know and love it. Two episodes deal with crazy neighbor Kramer's plan to create the perfect perfume. His definition of perfect meaning it smells like the beach. His idea gets stolen by Calvin Klein and wackiness ensues. In real life streetwear OG Stüssy collaborated with CDG in 2021 to gift the world exactly this fragrance. It captures the mood, essence and lifestyle of Laguna Beach. Natural marine freshness, moss, and atlas cedar mixed with white solar flowers. Wether you bought it because you love CDG or because of your love for Stüssy, you did the right thing. Whenever the sun comes out and the temperature rises, go for Laguna Beach.
Rei Kawakubo's vision of creating "non-perfumes" worked out and every single one is truly unique. It's not your typical middle of the mall-fragrance, but really gives you a glimpse (or better said "a sniff") into another world. Into a memory. And even if the memory that created the perfume is not yours, you will surely tie it to the memories you will make wearing it.