Unconventional Perfumes: Exploring Comme des Garçons Fragrance Staples
Comme des Garçons, the renowned Japanese fashion label founded by designer Rei Kawakubo, is a name that resonates with style enthusiasts worldwide. With its inception in 1969, the brand rapidly expanded its presence, establishing stores in prominent cities such as New York, London, Melbourne, Hong Kong, and Ginza.
Fashion aficionados hold CDG in high regard for its boundary-pushing creations that have captivated audiences since its debut Paris runway show, Pirates, in 1981. While the mainstream audience caught wind of this Japanese powerhouse through their 2008 collaboration with H&M, streetwear OGs have long revered their joint ventures with Supreme. Even those with questionable fashion taste, who mistakenly believe they possess it, eagerly include the heart-embroidered Converse x CDG Play Chucks to add a touch of vibrancy to their lackluster wardrobes.
Beyond its avant-garde fashion, Comme des Garçons is renowned for its extensive range of fragrances. The first scent, aptly named Comme des Garçons, was introduced in 1994. Rei Kawakubo herself expressed her intention of crafting "non-perfumes" – scents designed to evoke memories of diverse cultures, everyday experiences, and life's precious moments. These are no ordinary perfumes, mind you.
In this edition, TITLE will delve into a curated selection of staple CDG perfumes, allowing you to discover your next favorite scent.
The Gateway Drug: CDG Wonderwood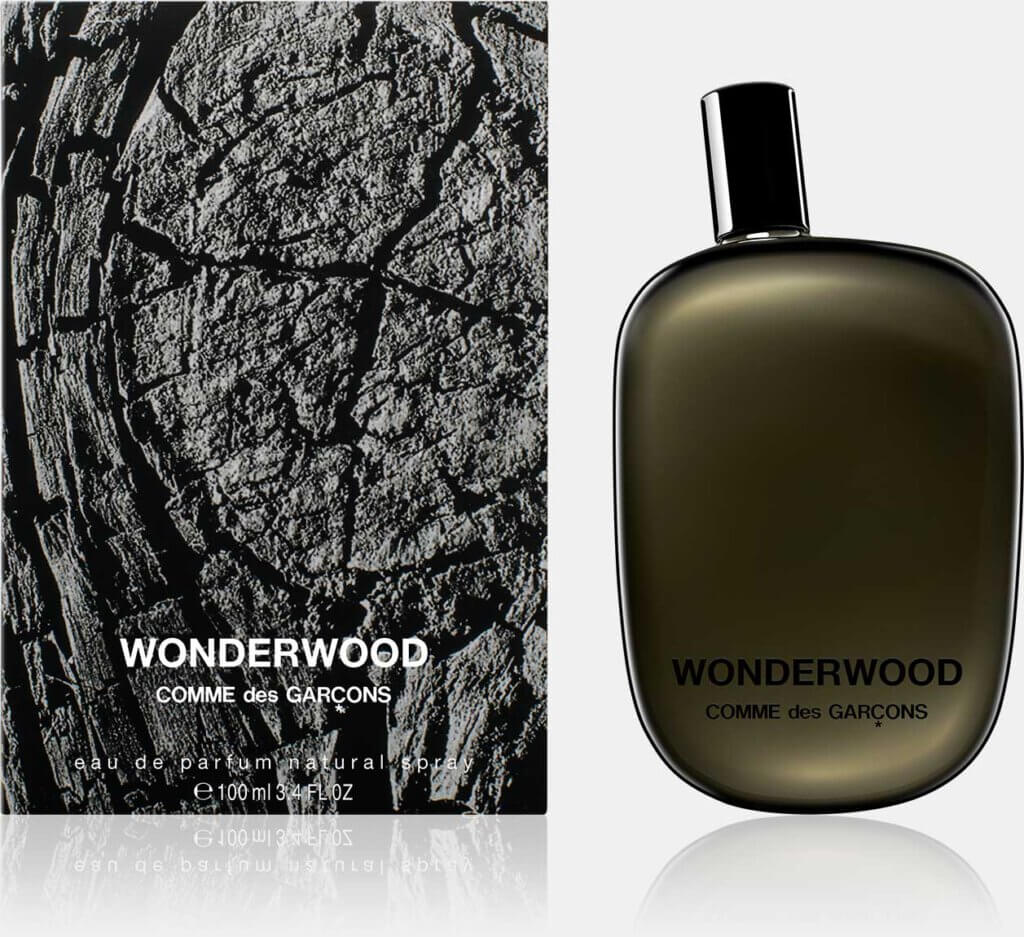 To me personally, this Eau de Parfum exudes the essence of fashion. At a time when sneaker enthusiasts in Germany began venturing beyond the traditional shoe box, trading their Air Max 1s and Asics Gel Lyte IIIs for a pair of Common Projects Achilles Low and, of course, CDG Play Chucks, Wonderwood became the fragrance of choice for everyone. It encapsulates a sense of maturity, you see. Fortunately, those mentioned shoes no longer dominate the streets, but the fragrance that accompanied that aesthetic will hopefully endure. I vividly recall stepping into Uebervart in Frankfurt for the first time, scanning the shoe wall for a pair of Common Projects I couldn't afford, only to be instantly captivated by the perfume display near the counter. The aesthetically pleasing flacons beckoned me to test their aromatic allure. So, once I started earning money, I eagerly acquired my first CDG scent – Wonderwood. It has become the go-to fragrance for anyone with a passion for fashion. Perhaps it's because we tend to purchase our perfumes in the right environment, surrounded by the ambiance of a fashion-forward store, or maybe it's simply because it smells exquisite. Wonderwood serves as the perfect introduction to the world of CDG perfumes. I often refer to it as the quintessential "Smell me! I'm into fashion!" fragrance, and I genuinely adore it. Its composition boasts woody notes, making it ideal for everyday wear. Among its ingredients, you'll find Madagascan Pepper, Bergamot, Somalian Incense, Nutmeg, Cristalon, Cashmeran Gaïacwood, Cedarwood, Carvi Graines, Javanol Sandalwood, and Vetiver Oud.
Stepping up your Game: CDG Blackpepper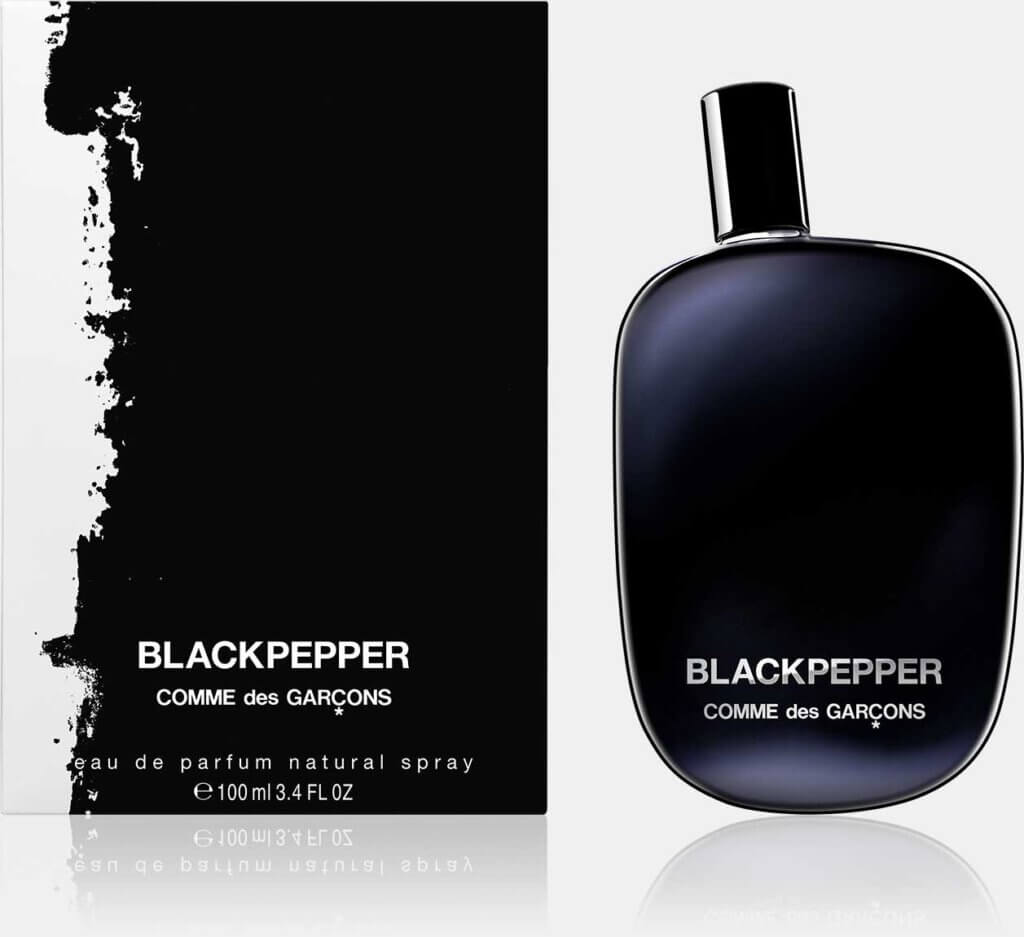 Prepare to ignite your senses, my friends. Blackpepper represents an extraordinary collision of scents. Its spicy note commands attention from everyone in its vicinity. CDG describes it as an "electric collision of molecules," a description that accurately matches its sensational impact. From the moment I acquired my first bottle of Blackpepper, I was hooked, and it swiftly became my everyday signature scent. Apologies, Wonderwood, but our paths diverged as soon as I encountered this exceptional blend of dry Madagascan pepper, fiery cedarwood, patchouli, agarwood, and tonic bean.
Building up Variety: CDG Concrete / CDG Copper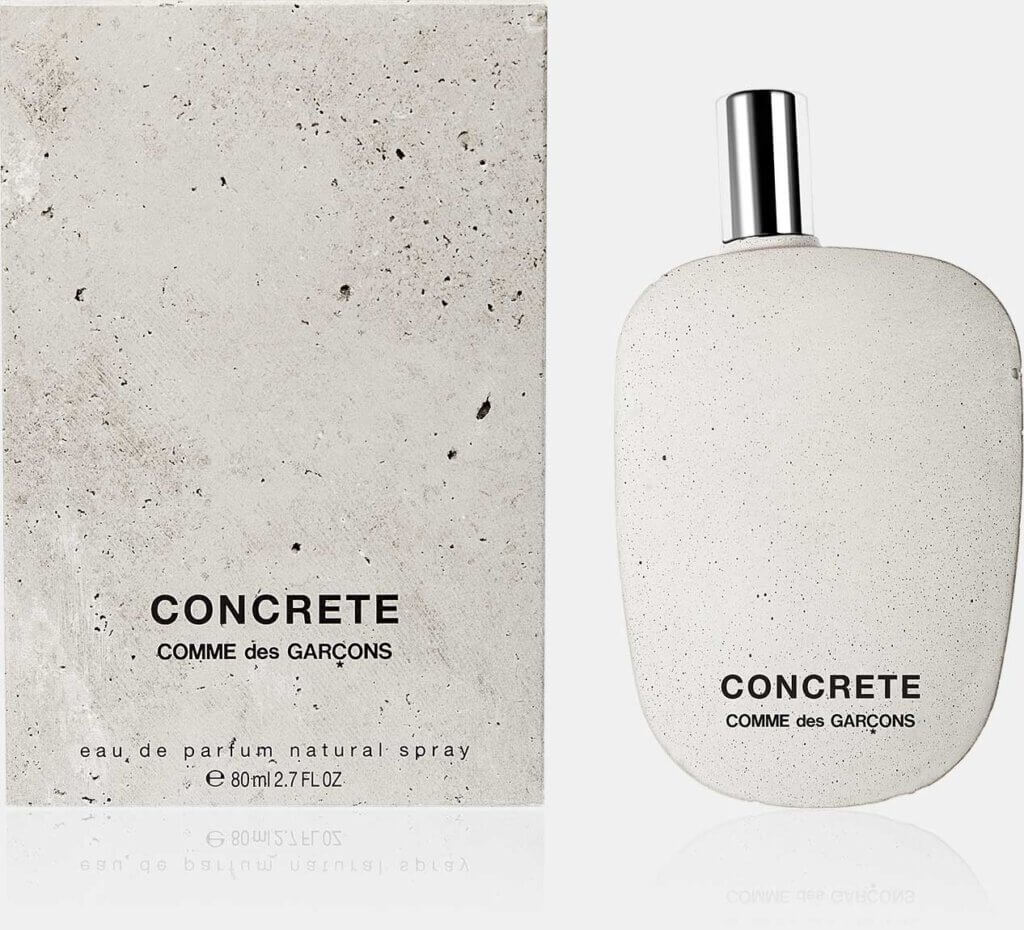 The flacon itself is a masterpiece, epitomizing concrete over glass. Each one is a unique work of art. Encased within is an ordinary urban scent, presented in a luxurious context. This rich fragrance embraces the purest essence of sandalwood. Its composition also incorporates Cumin, Cardamom, Clove, Rose Oxyde, Jasmine Sambac, Sandalwood, Cedarwood, and Musk.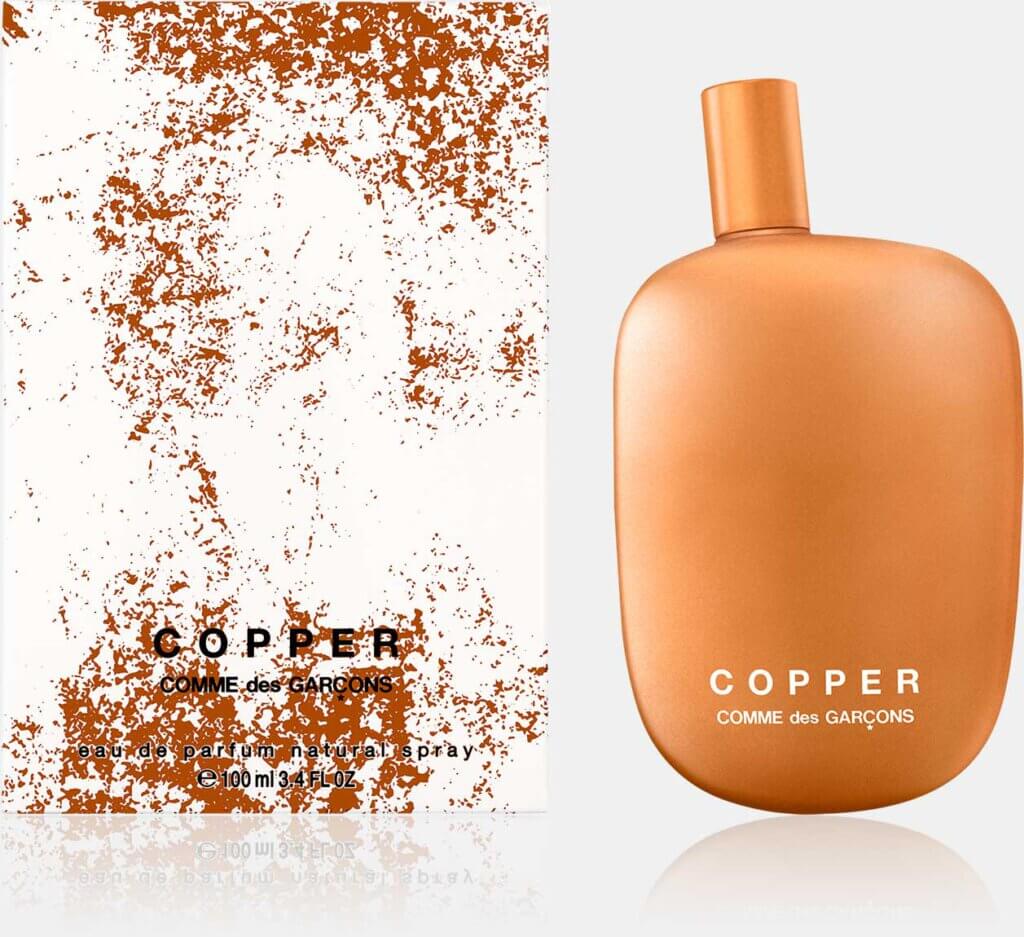 Now, brace yourself for a fragrance that embodies the essence of electricity. Yes, you read that correctly. CDG Copper infuses fresh galbanum harvested from the Iranian mountains, Peruvian peppercorns, and Madagascan ginger. These natural notes intertwine with chemically synthesized metals. "Like rust corroding a golden sheen, with time COPPER evolves on the skin." Astounding, isn't it? However, both Concrete and Copper transcend everyday wear, reserving their allure for special occasions when you're ready to unleash the full force of their captivating scents.
"THE BEACH!!! YOU SMELL LIKE THE BEACH!!!" CDG x Stüssy Laguna Beach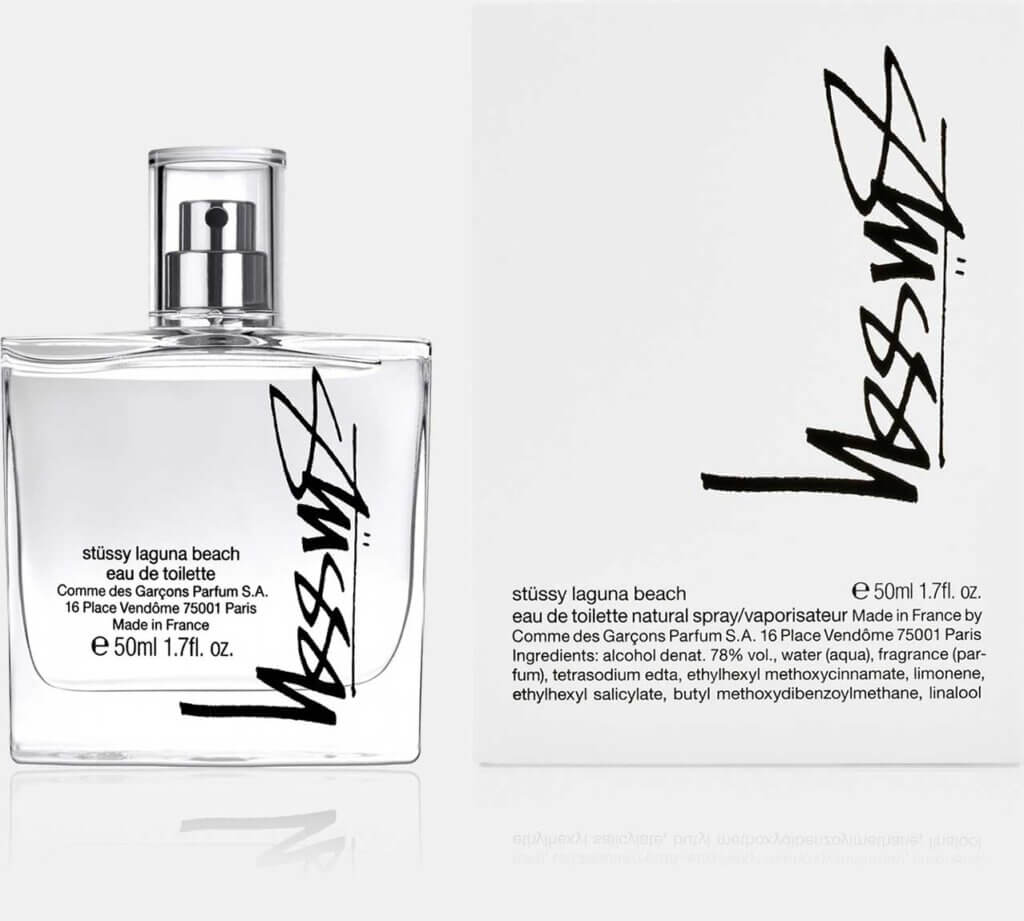 In the realm of pop culture, Seinfeld's jokes shine as timeless gems, cherished by people around the globe. "Festivus"? "Yadda, yadda, yadda"? "Serenity now"? "Sponge-worthy"? Yes, we all know and love them. Two episodes feature the escapades of Kramer, the eccentric neighbor, as he embarks on creating the perfect perfume, one that captures the essence of the beach. Alas, his idea gets snatched by Calvin Klein, leading to hilarious antics. In reality, streetwear OG Stüssy joined forces with CDG in 2021 to present the world with precisely such a fragrance – Laguna Beach. It encapsulates the mood, essence, and lifestyle of this coastal paradise. Imagine natural marine freshness, mingling with moss and atlas cedar, complemented by white solar flowers. Whether you purchased it out of adoration for CDG or due to your fondness for Stüssy, you made the right choice. Whenever the sun graces the sky and temperatures soar, reach for Laguna Beach.
Rei Kawakubo's vision of crafting "non-perfumes" has undeniably succeeded, as each creation stands as a testament to uniqueness. These are not your run-of-the-mill mall fragrances; rather, they offer you a glimpse – or should I say, a whiff – into another world, into a cherished memory. Even if the memory that birthed the perfume isn't your own, wearing it will undoubtedly create new memories that you'll forever associate with these remarkable scents.