What is Mother Nature made of ? Her composition comes from the four elements: earth, air, fire and water.
Today we want to introduce you to our Cover Story starring the talented drag queen Hungry captured by Berlin based photographer Max vom Hofe, raising awareness for the biggest crisis' on our planet, destroying the main fields of the most important elements of the earth.
No matter, if wildfires, marine pollution, rainforest destruction, air pollution, endangered animals, flooding and many other destroyment, we as individuals and of course our society supported by cooperates and other systems cause. In our first Zine TITLE(D) Issue 1, launched this September, we want to raise awareness and support your consciousness when it comes to sustainability and what you can do individually.
Columnist Valentina Vapaux supported this story with her exclusive poem re.birth.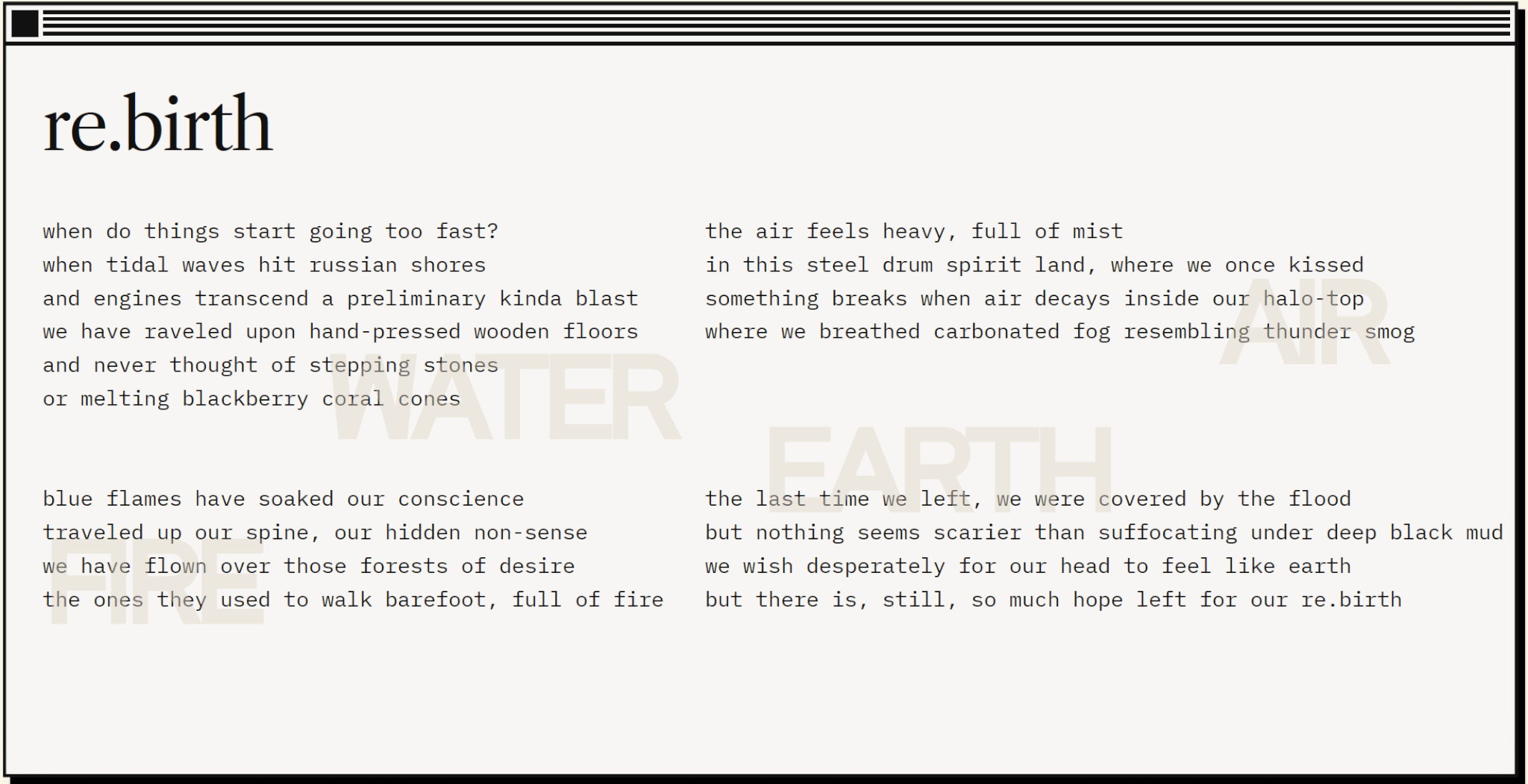 We are also super happy to have Hungry collaborating with us on our cover. The Berlin based self titled "distorted drag queen", who has thai origin, created four amazing looks to help us tell our story.
"I mostly start with the colour scheme. So I just find a colour scheme or find a fabric with a nice print that has a really interesting colour scheme and then I build on that. I still have my fashion design background, I still have that as a focal point and the make-up then to me is a detail on top of it. I start creating the whole outfit or start working on the whole outfit with other people because I have a small creative team now. Once that's finished, I figure out what the character would be and what the face would look like."

she told Dazed beauty
The artist gets inspired by organic shapes and different animals or insects. What started first as "just finding good things to glue on to the face", went on with completely reshaping her face and features and also reinterpreting the definition of beauty.
The new generation and Zeitgeist helps moving on from a traditional definition of a western beauty standard onto allowing everyone to be their true selfs. Our society is still far from 100% toleration of freedom for every persona, but artists such as Hungry help to influence the next generation to express themselves. Not necessarily in a theatrical way as Hungry does when being in her drag, but also in our everyday life. Allowing and supporting self-expression moved up to the most important aspects in everybody's lives.
"we have flown over those forests of desire

the ones they used to walk barefoot, full of fire"

— re.birth by Valentina Vapaux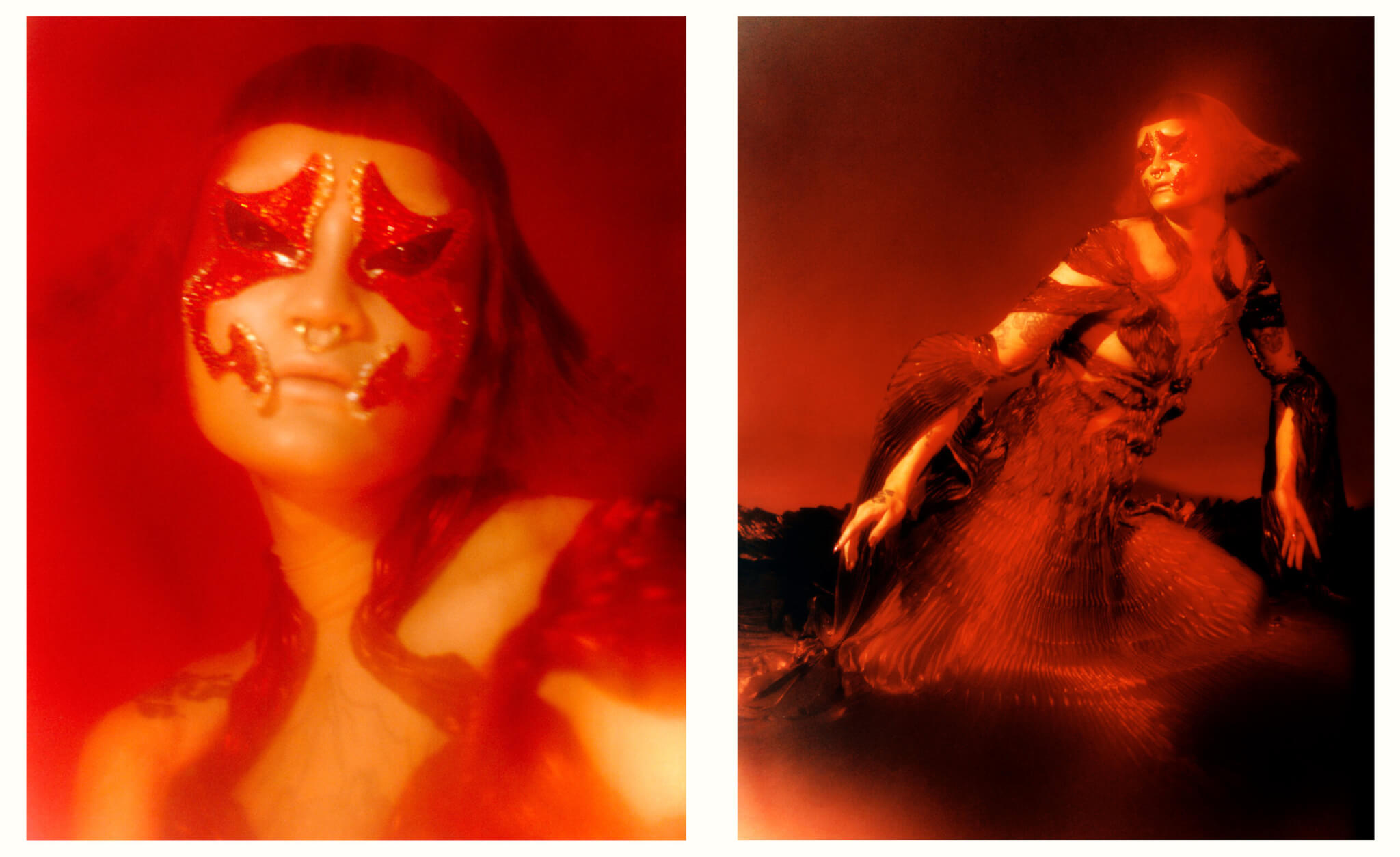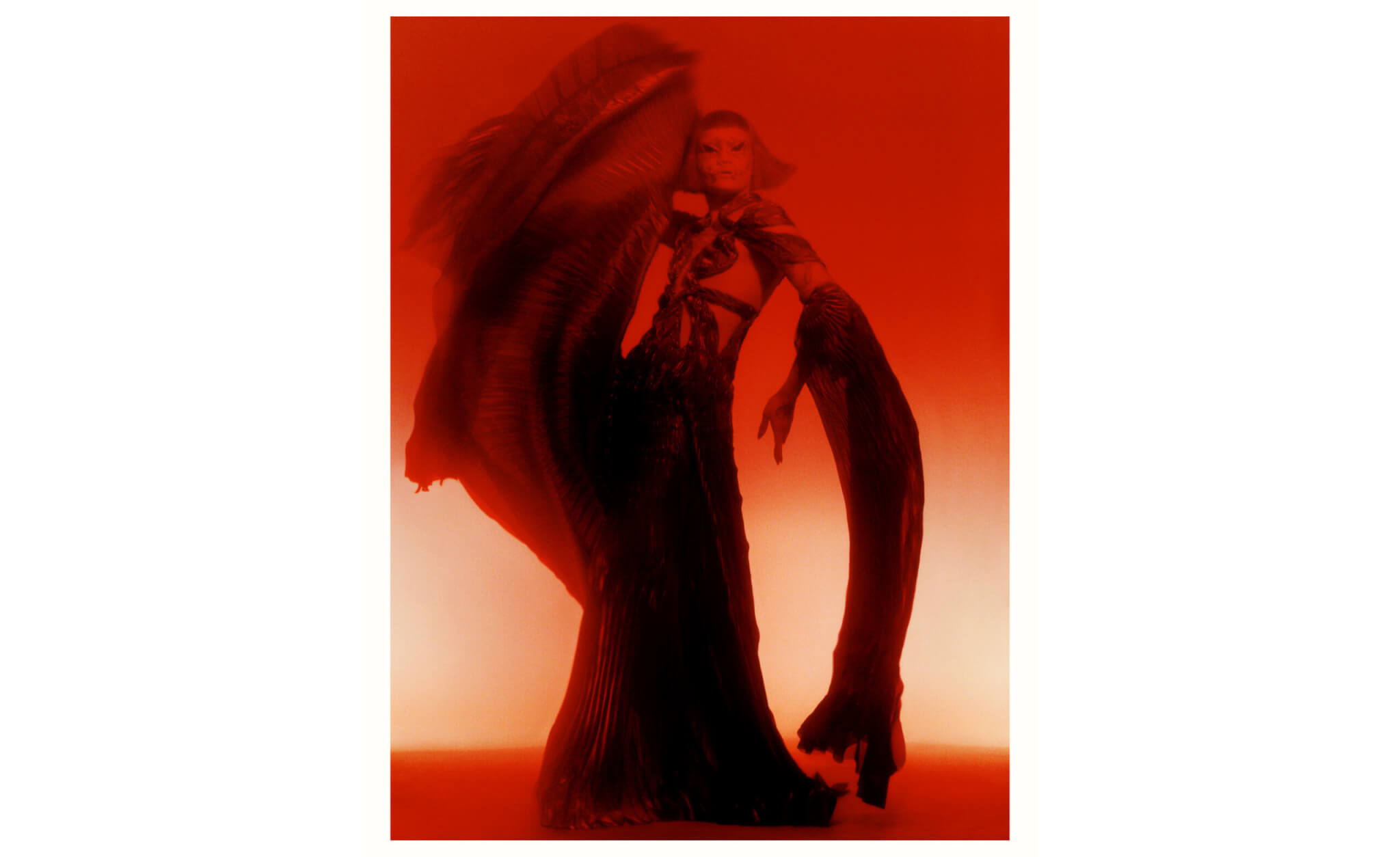 "something breaks when air decays inside our halo-top

where we breathed carbonated fog resembling thunder smog "

— re. birg by Valentina Vapaux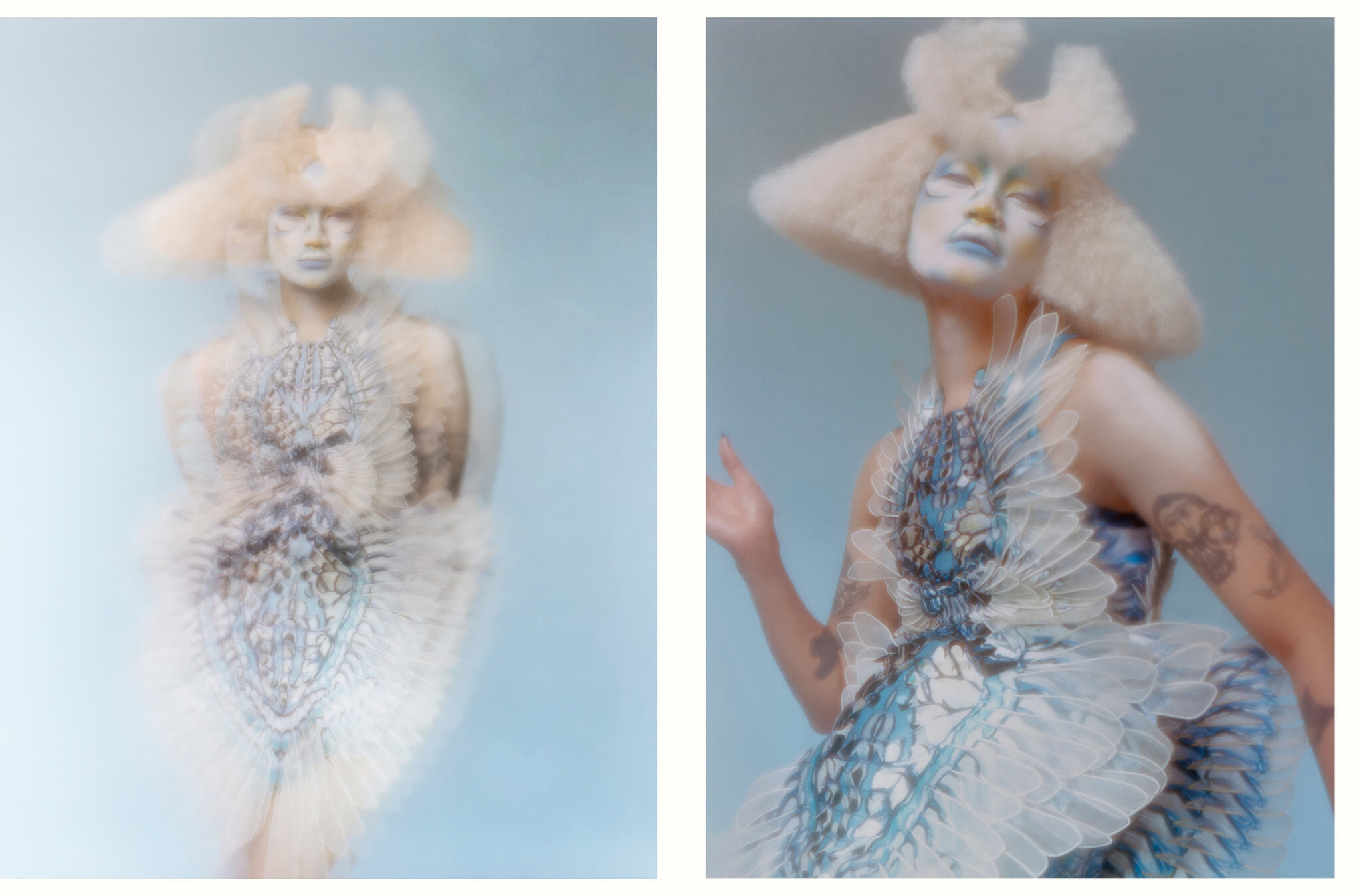 "we have raveled upon hand-pressed wooden floors

and never thought of stepping stones

or melting blackberry coral cones"

— re.birth by Valentina Vapaux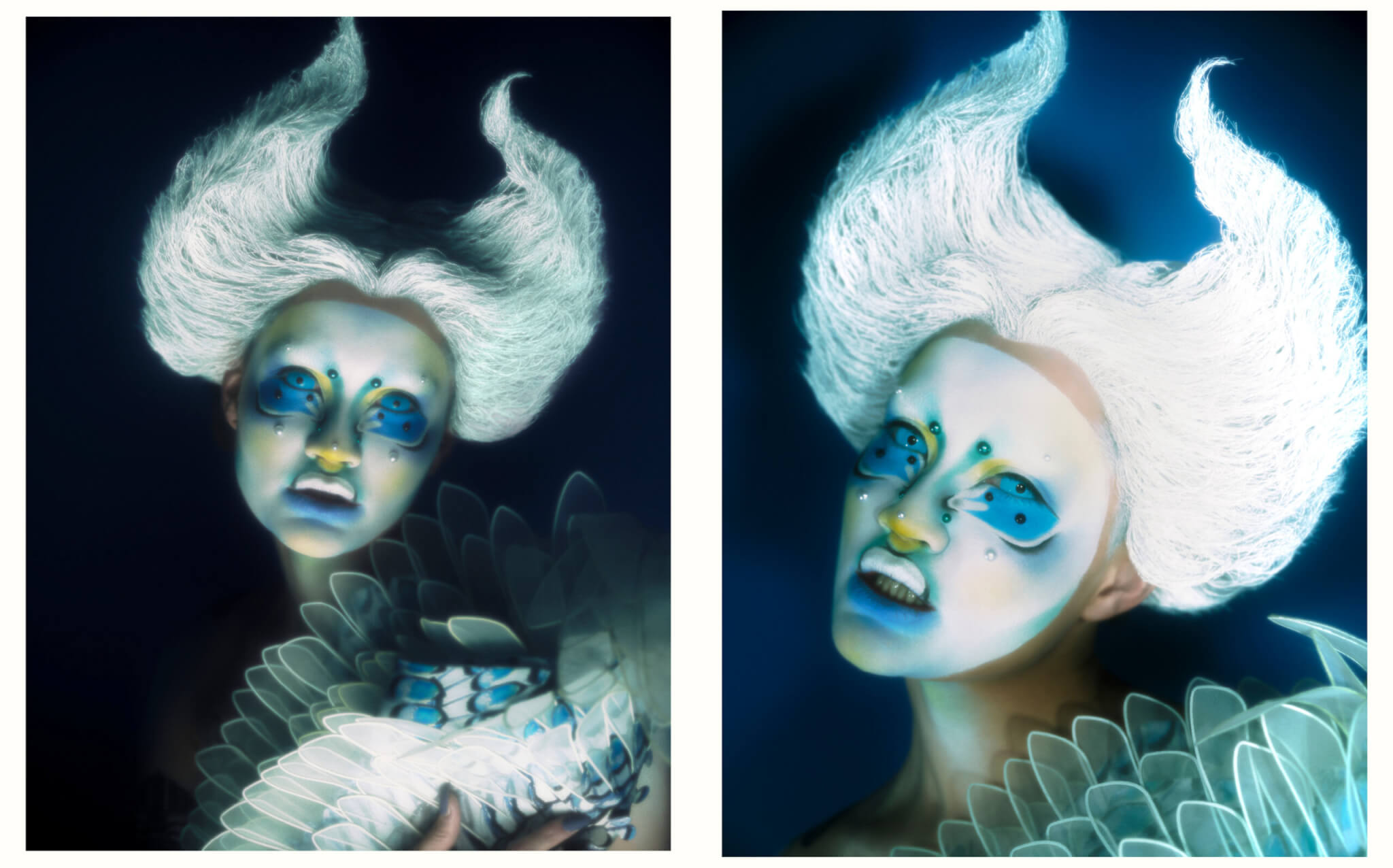 "we wish desperately for our head to feel like earth

but there is, still, so much hope left for our re.birth"

— re. birg by Valentina Vapaux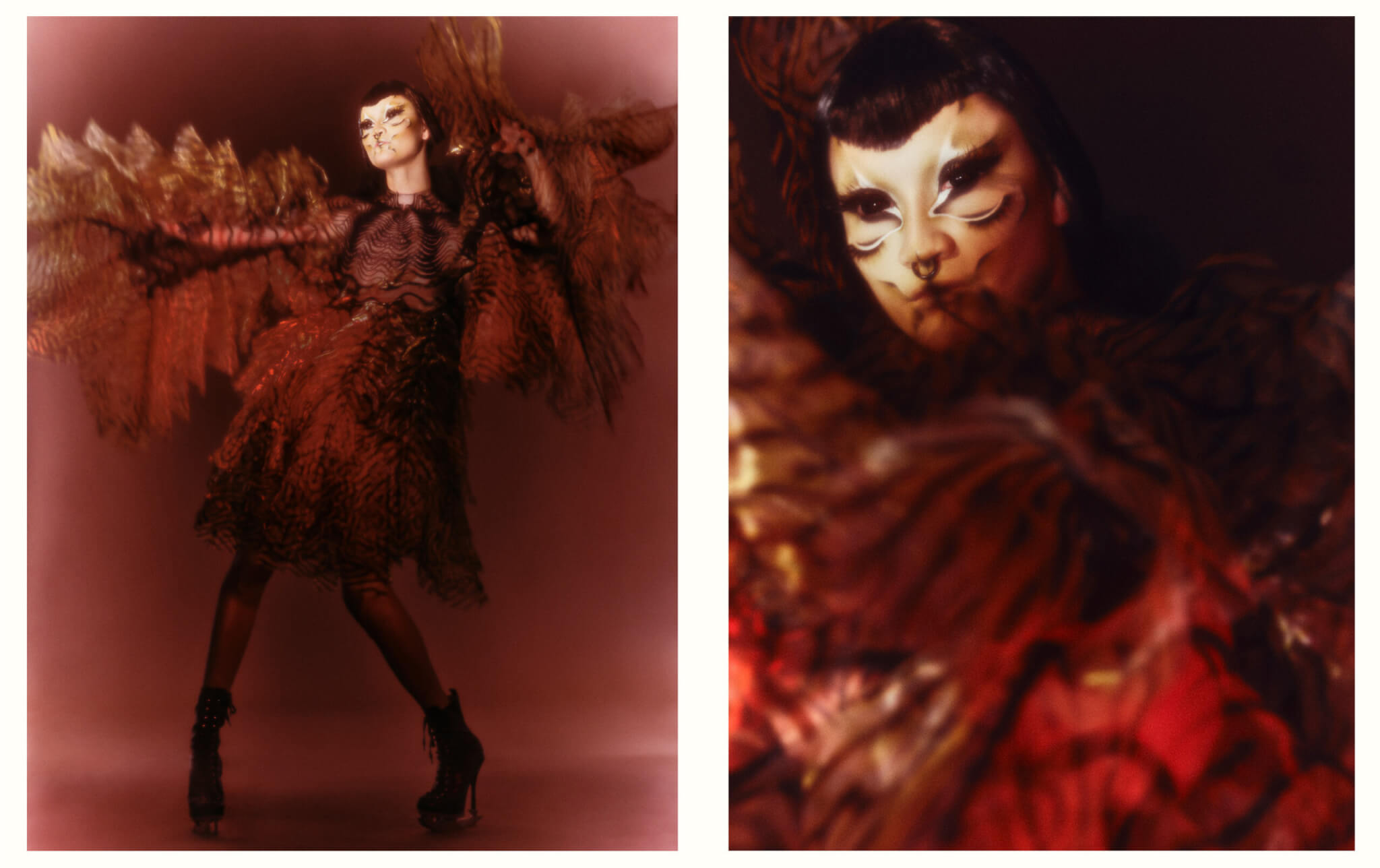 Photography by Max vom Hofe
Styling: Neslihan Degerli
Hair: Stefanie Mellin
Make-Up: Hungry
Casting: Hakan Keppler
Production: avec nous GmbH