Neneh Cherry's chanting heralds the Bottega Veneta Spring Summer 2021show and accompanies it musically to the last outfit. The "secret fashionshow" took place at Sadler's Wells Theatre in London. Only a handful ofpeople were guests in the futuristic, very green location. Among them wereNorth and Kanye West, Michael Clark, British rapper Skepta and playwrightSheila Atim.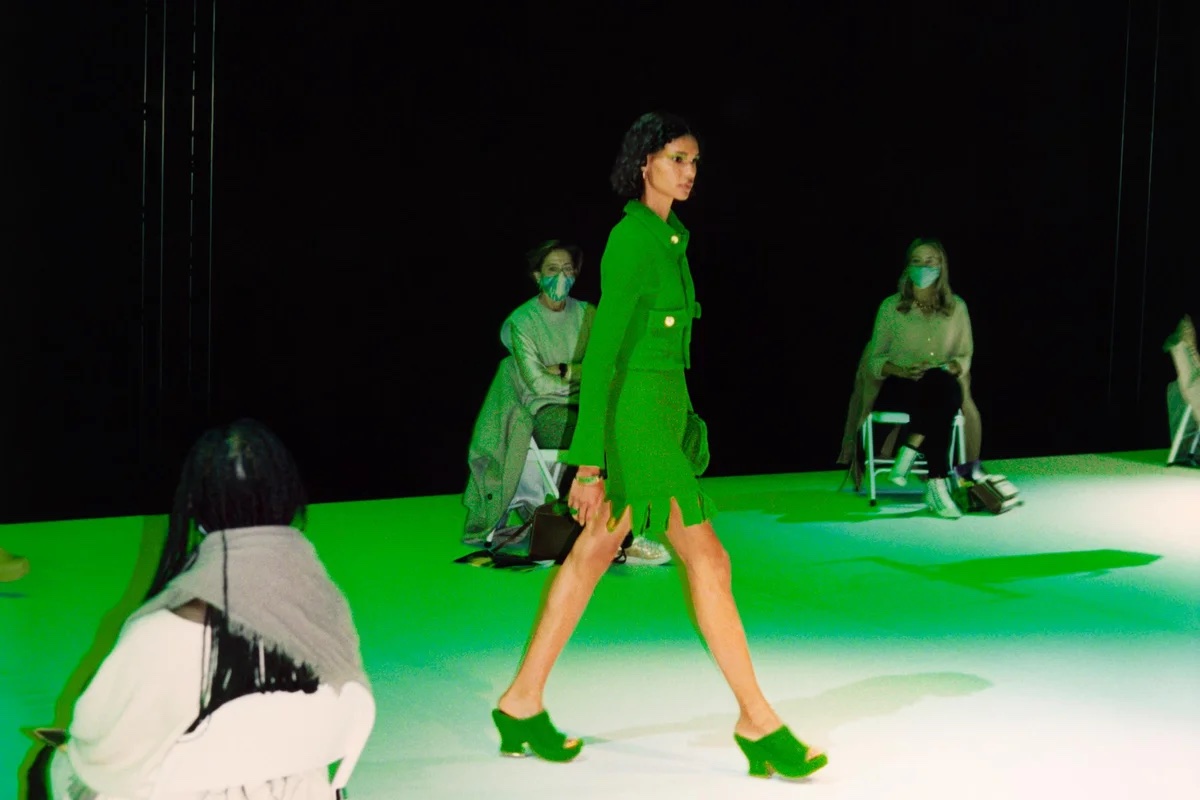 "Daniel had the idea that I should not sing, but just speak, tokeep it close and intimate, as a reflection of the journey we have embarked onthis year" Said Cherry, who even performed her haunting performance live.There was hardly anything unpredictable about the very minimalist, yet sensualshow besides this avant-garde musical interlude. Daniel Lee wanted to keep thepresentation of this collection particularly intimate, which is why a veryspecial way of communicating with journalists and co. was devised.
Apart from the very few exclusive guests at the secret fashion show,there were packages from Bottega Veneta to selected fashion professionals. Inaddition to photos of the current collection, the packages also contained agreen record with the spoken word of Neneh Cherry and two different books withthe titles Book 1 and Book 2. While the first book deals with the muses of thebrand and offers them a kind of farewell, the second book is a little morecomplex in its creation.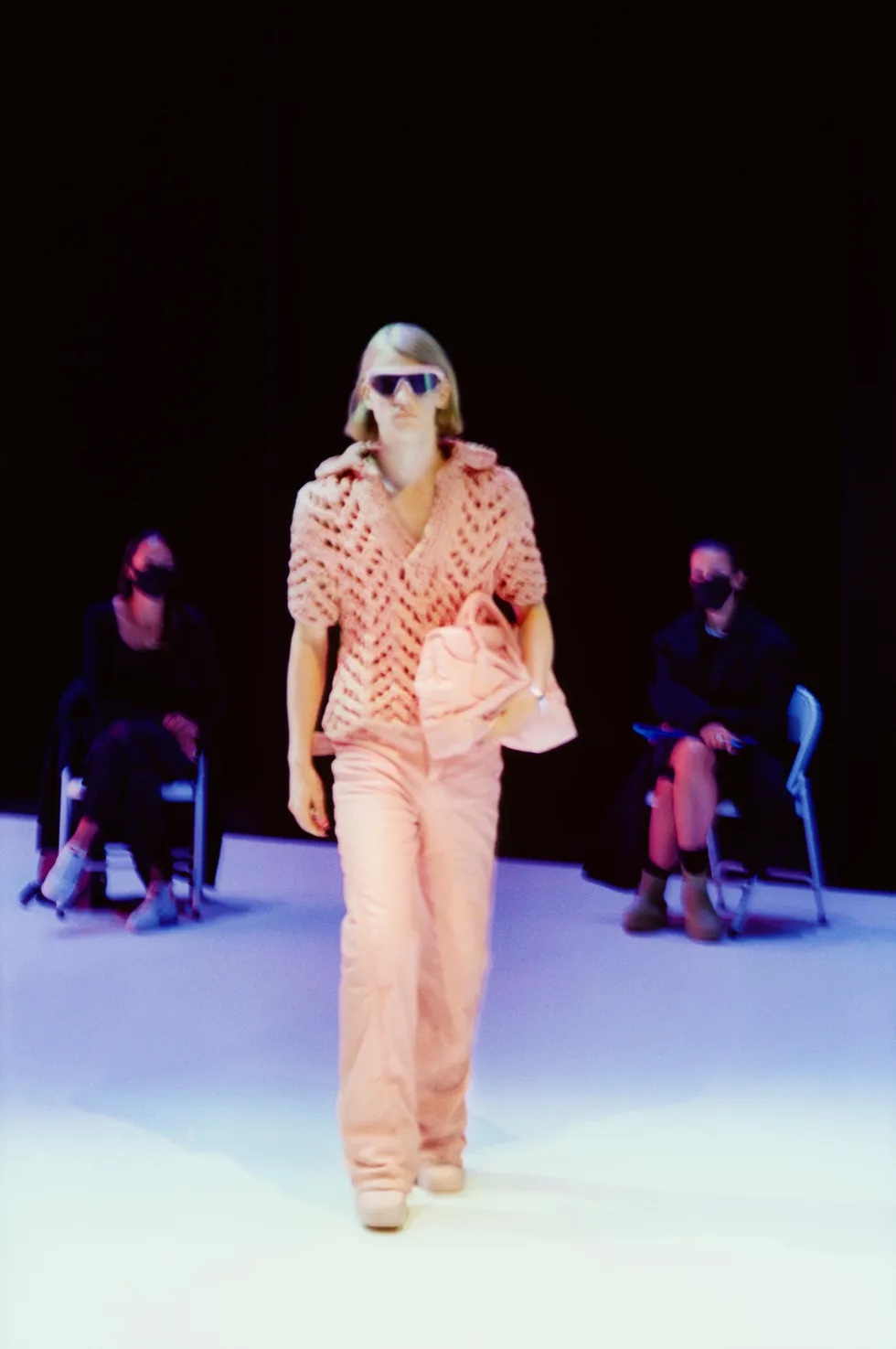 ‍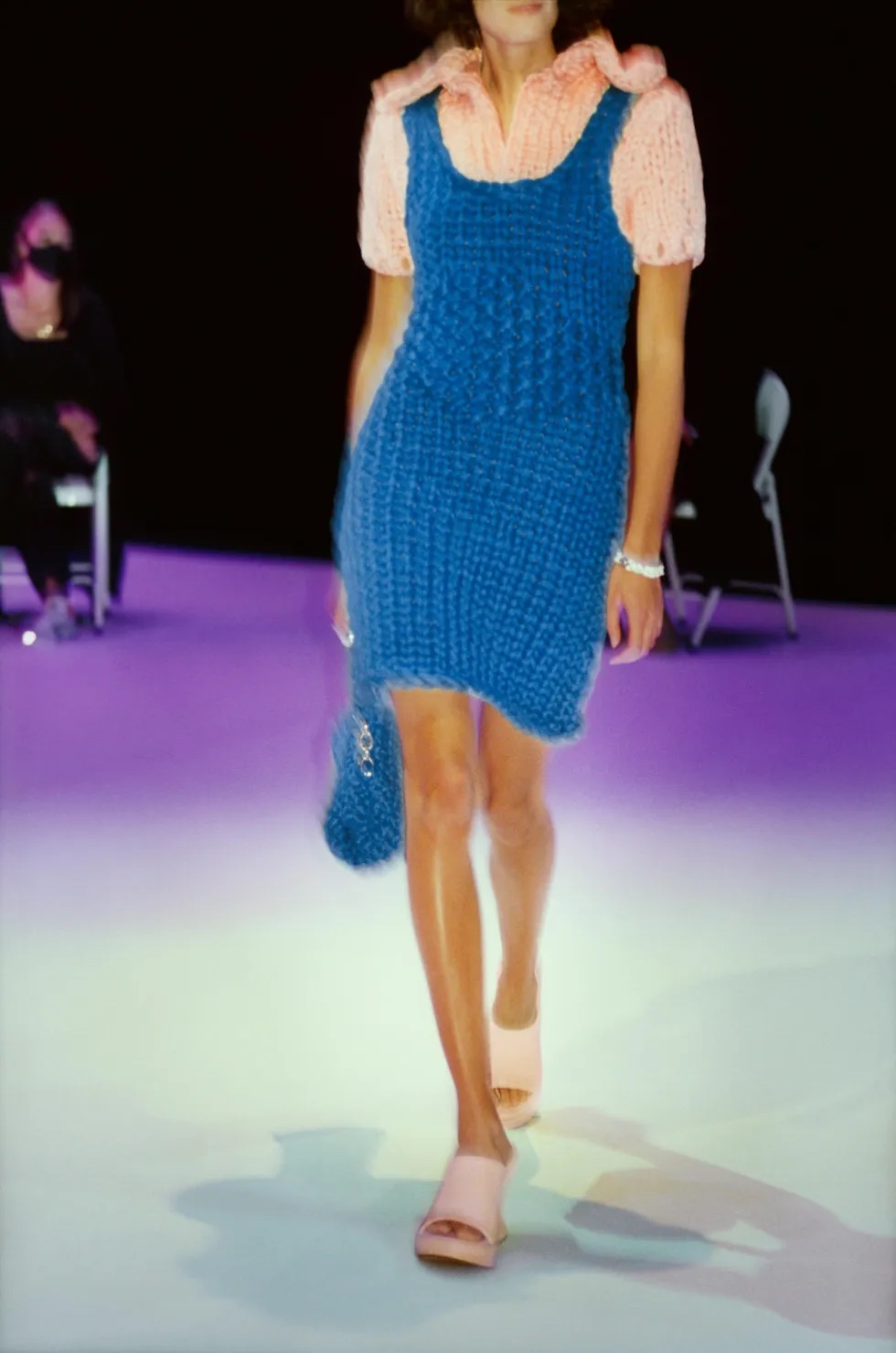 The second book deals with the importance of wearing clothes and alsobears this title. It was written by Rosemarie Trockel, who is a wool artstudent and focuses on knitwear. The content of the book is a kind of feministexclamation that refers, among other things, to the process of making clothes.Trockel worked closely with Lee and a deep artistic debate developed. The thirdbook, as mentioned at the beginning, contains the photographs of the showalready mentioned, which turned out on a tiny scale. These also have anenormous artistic value and were taken by photographer Tyrone Lebon, who hasbeen in close contact with Lee for a long time.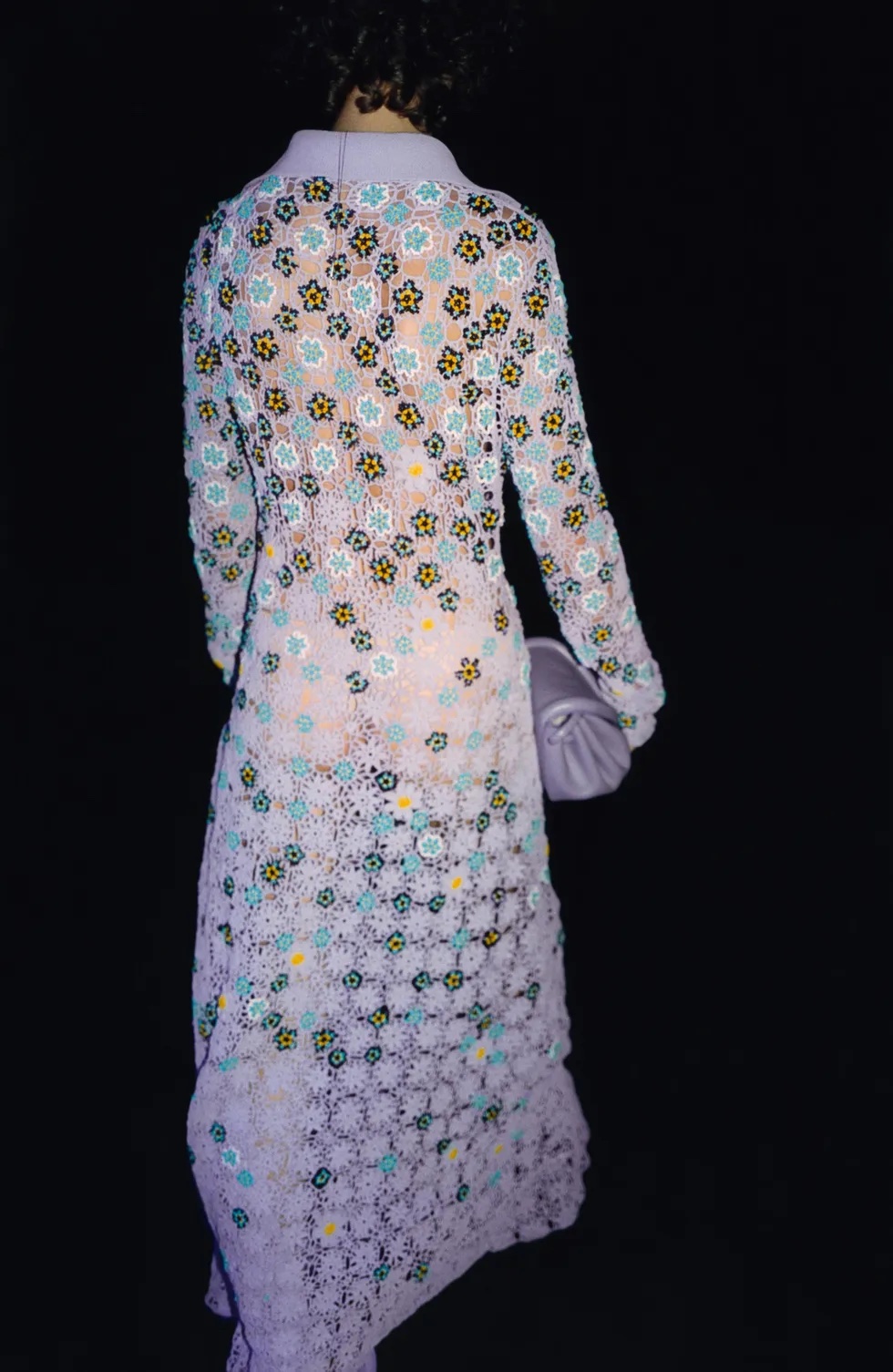 The shape of the shoes, called mules, was strongly reminiscent of thecollaboration between Ugg and Eckhaus Latta from the last collection. The cutsof the evening dresses and the focus on knitwear were also familiar fromEckhaus Latta. Bottega Veneta has been in the fast lane for a long time butshould be careful not to get off track with such obvious manoeuvres.Nevertheless, the staging of the package as well as the show itself,reminiscent of the reduced and original presentation of the Prêt-à-porter showsof the time, was a real feast for the eyes. Not least because the show wasopened by the wonderful Kaya Wilkins aka Okay Kaya, who exuded a good energywith her gentle figure and understated smile. Besides Kaya Wilkins, AdwoaAboah, Edie Campbell and Barbara Valente could also be seen striding down thecatwalk with no less grace.
---
Photos courtesy of Bottega Veneta
‍