It's that time of year again. And we couldn't be happier. It's fashion season baby, and we're kicking off with Spring Summer 2024 Menswear in Milan. Milan Fashion Week Men's showcases the best of Italian menswear design, with catwalk shows and other events taking place throughout the week.
Returning to the runway for the first time since 2020 is Valentino, who opened the week at the University of Milan with a number of famous faces, including Jacob Elordi. But those weren't the only standouts that caught our eye this year. From Valentino's pink to J.W. Anderson's rugby inspiration and redefined tailoring at Prada and Zegna, these are our highlights:
---
Valentino
Nobody does monochrome like Valentino. It might seem boring to some, but there is something so clean, yet so clever and nonchalant about an all-white look. At the heart of the show was Piccioli's loosening of classic masculine tropes, subtly subverted by a gentle approach. He tinkered with sartorial codes, softening the proportions of boxy blazers, replacing trousers with shorts and skirts, embroidering flowers on lapels or printing blown-up blossoms on breezy light jackets and straight-cut shirts. Piccioli's artistic flair for a painterly palette – mint green, raspberry, turquoise and hot pink alternating with black and white – emphasised a sense of individual vitality and an attitude of romantic freedom.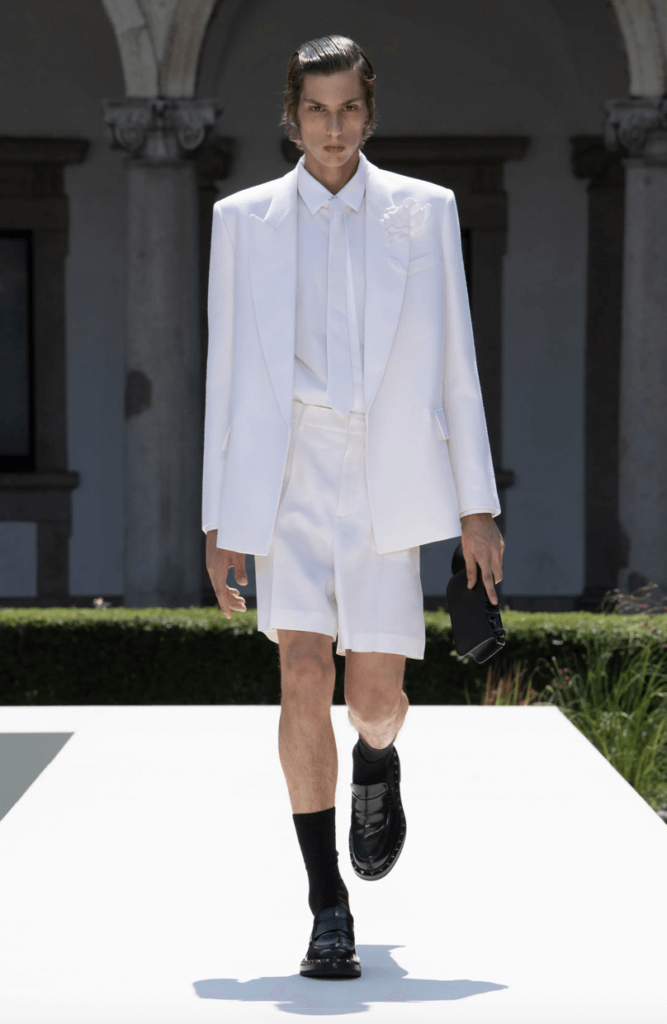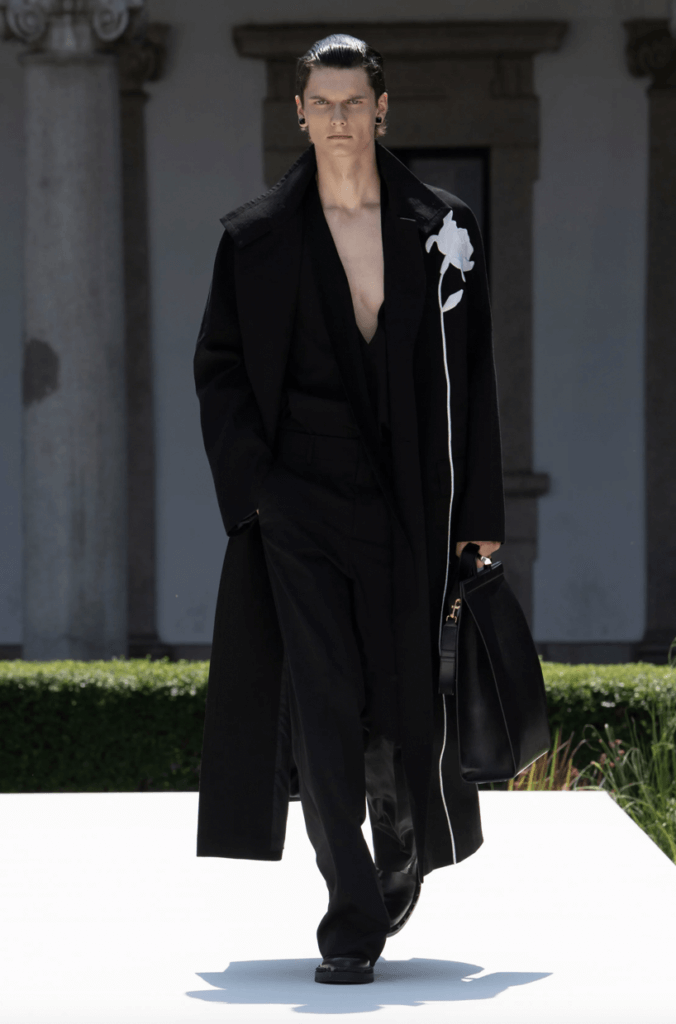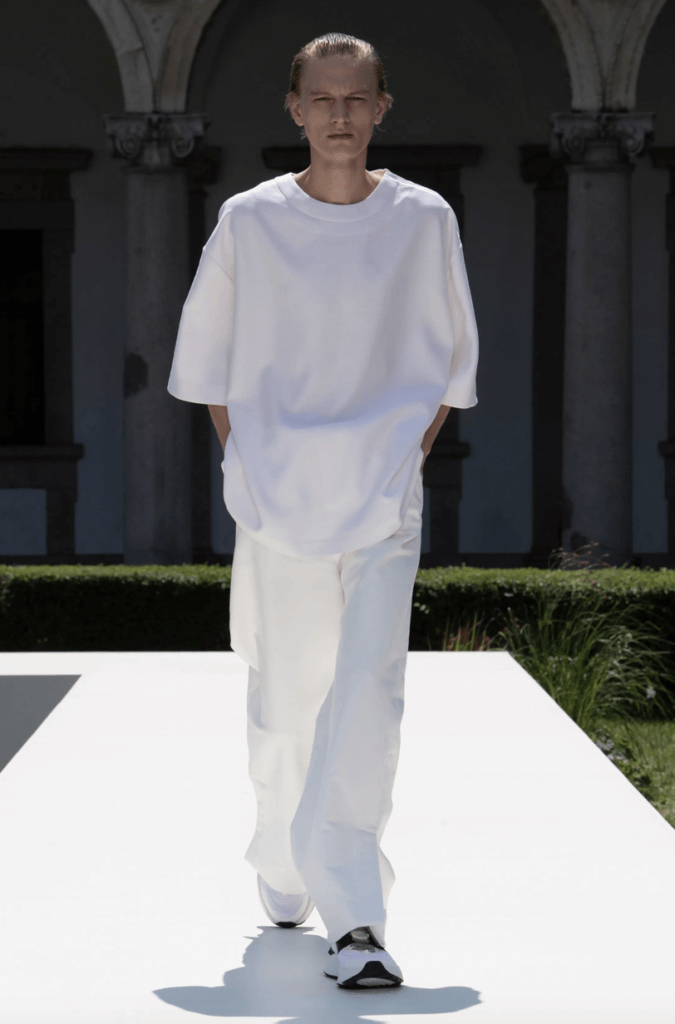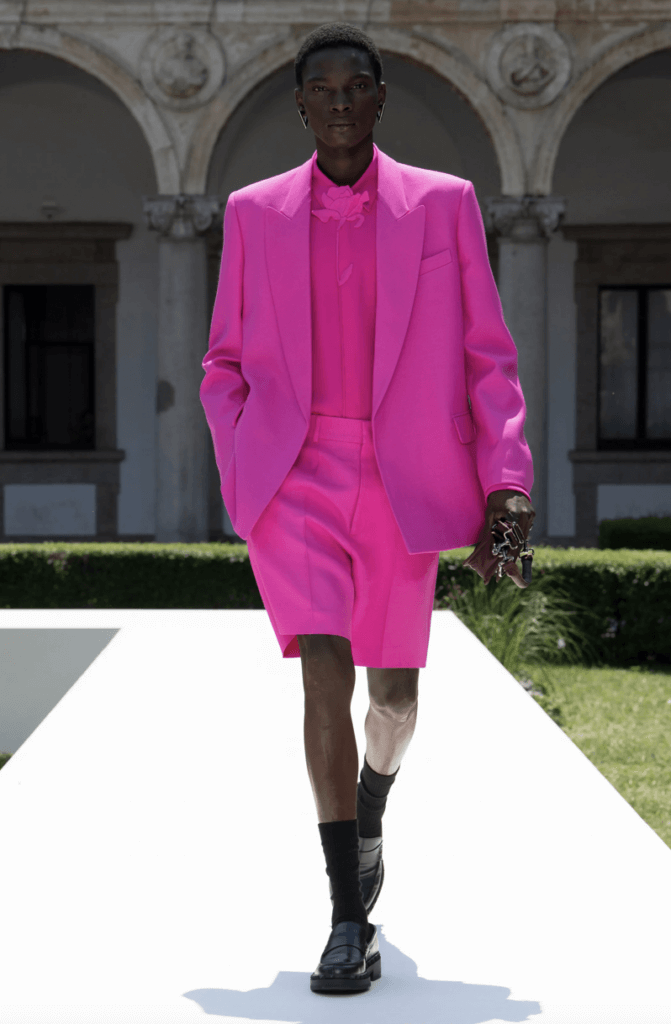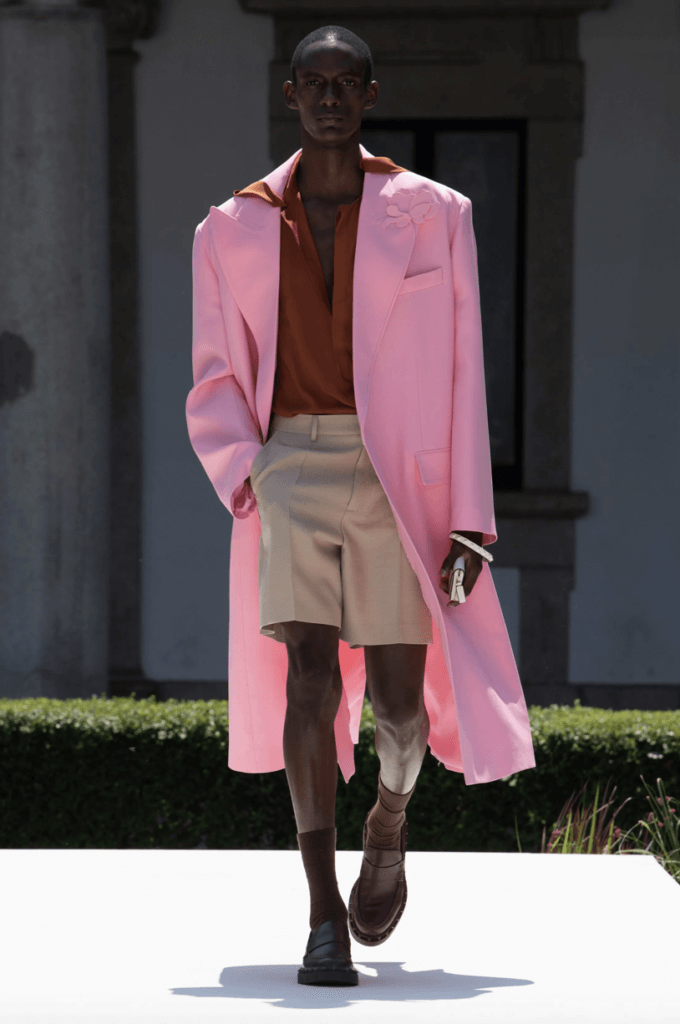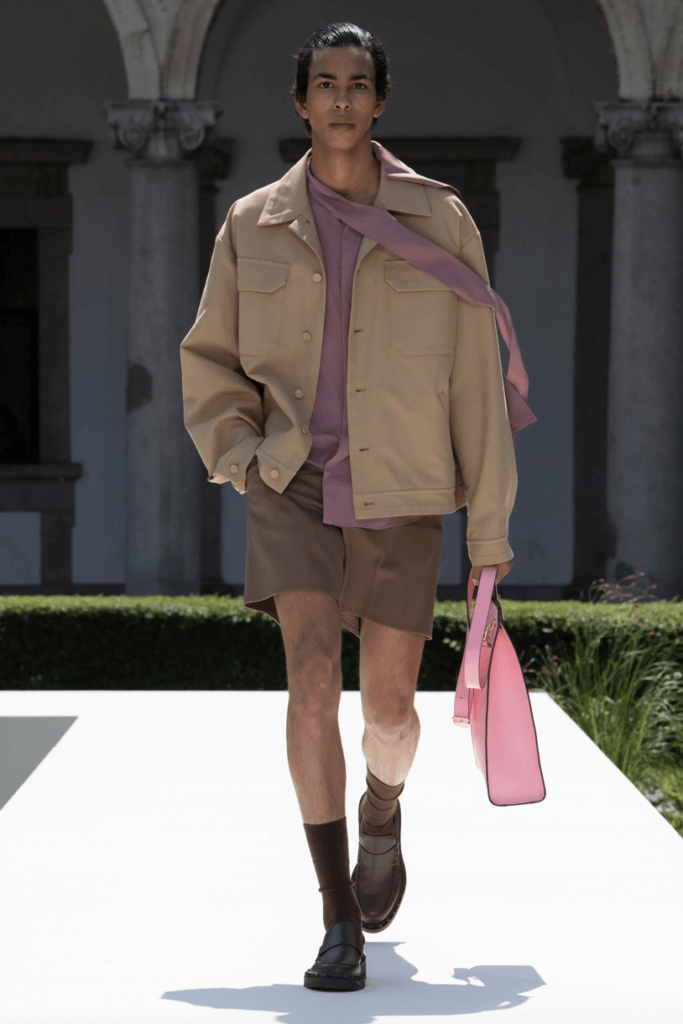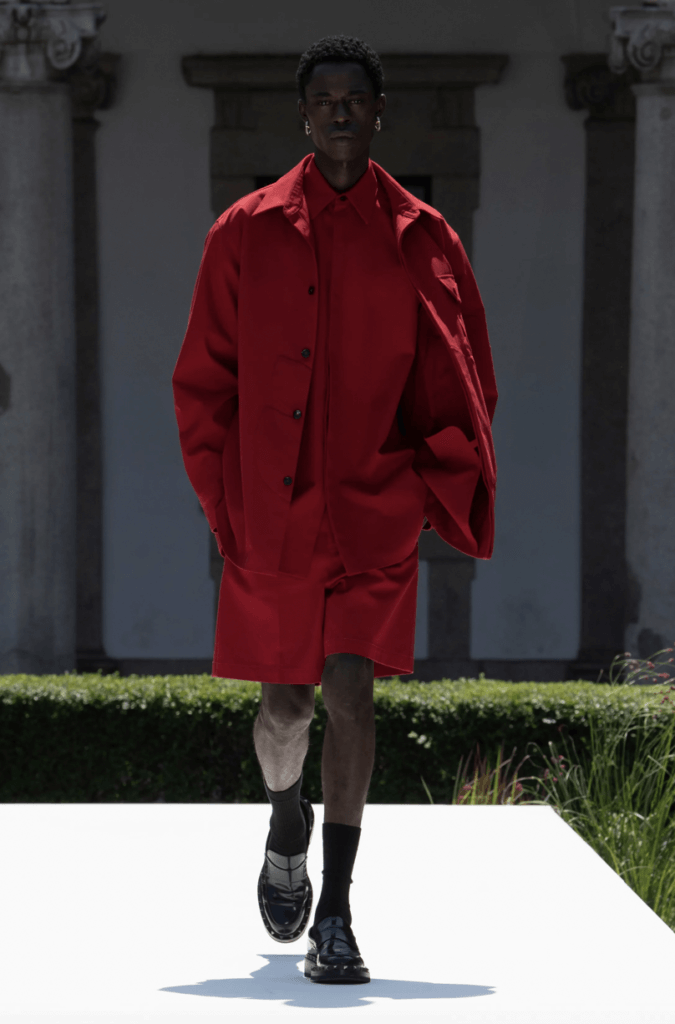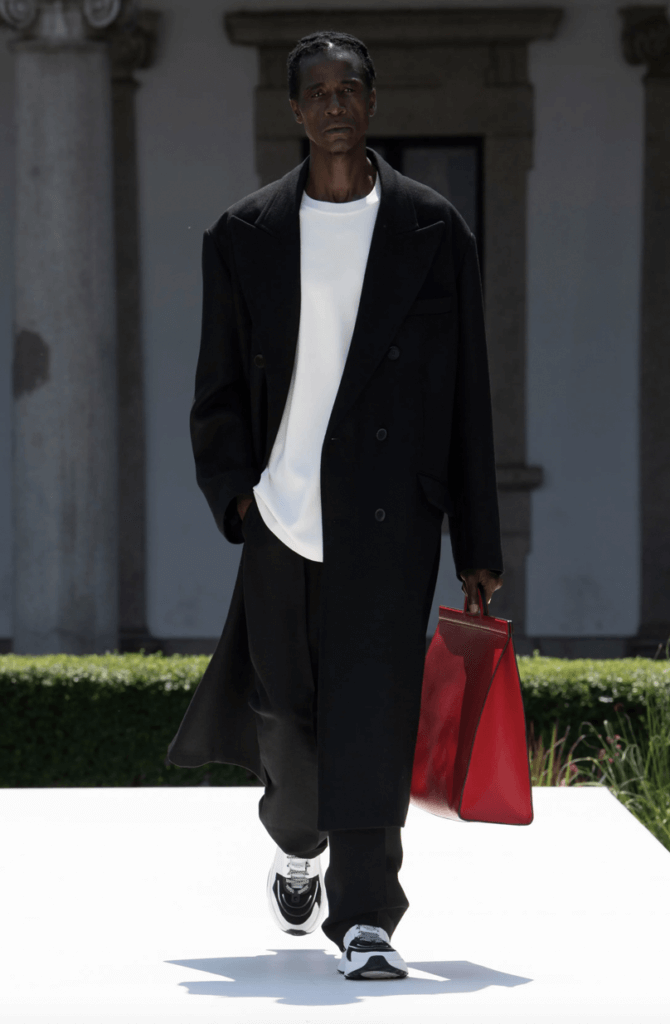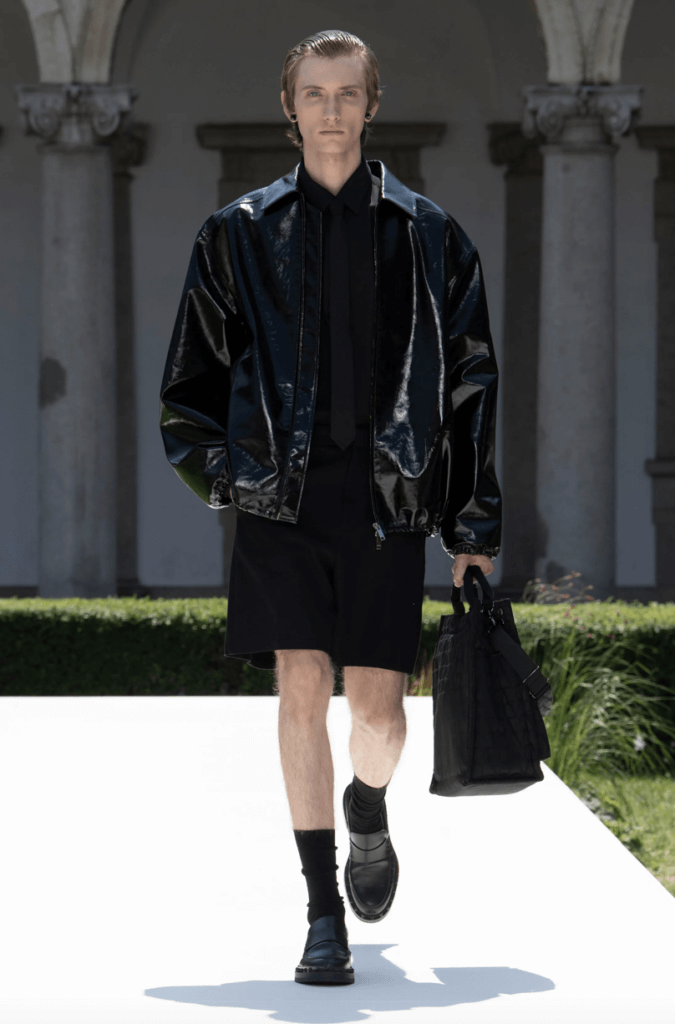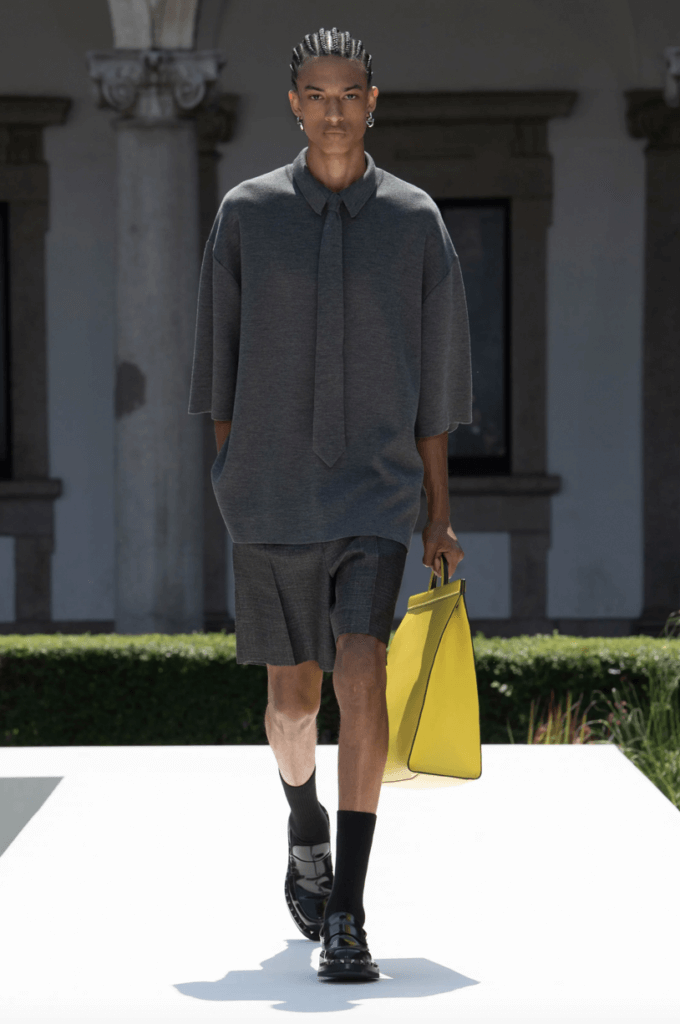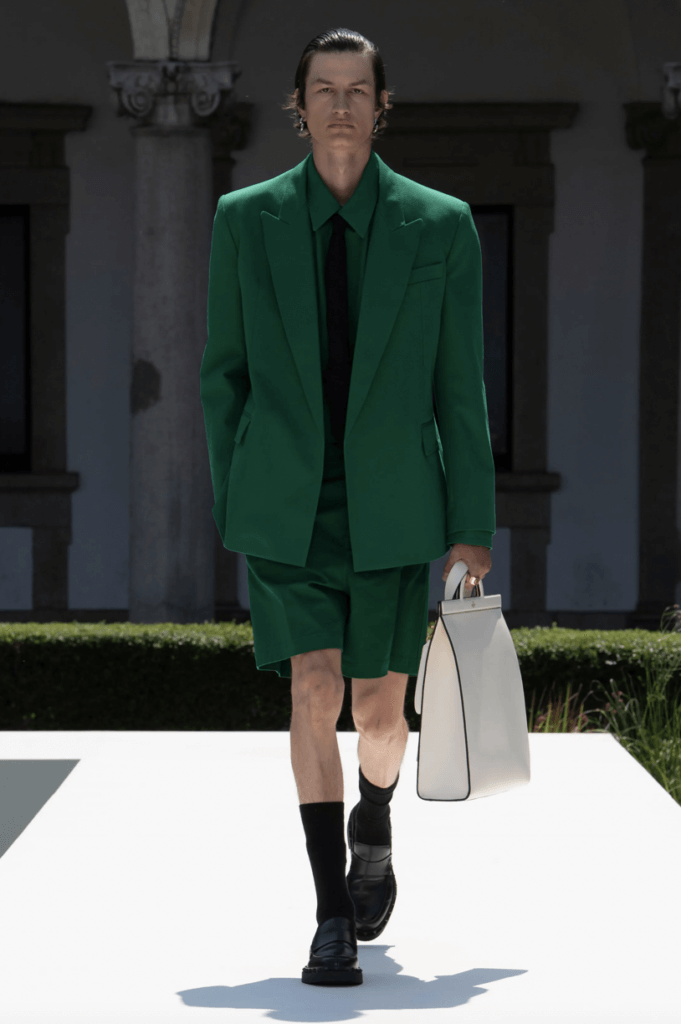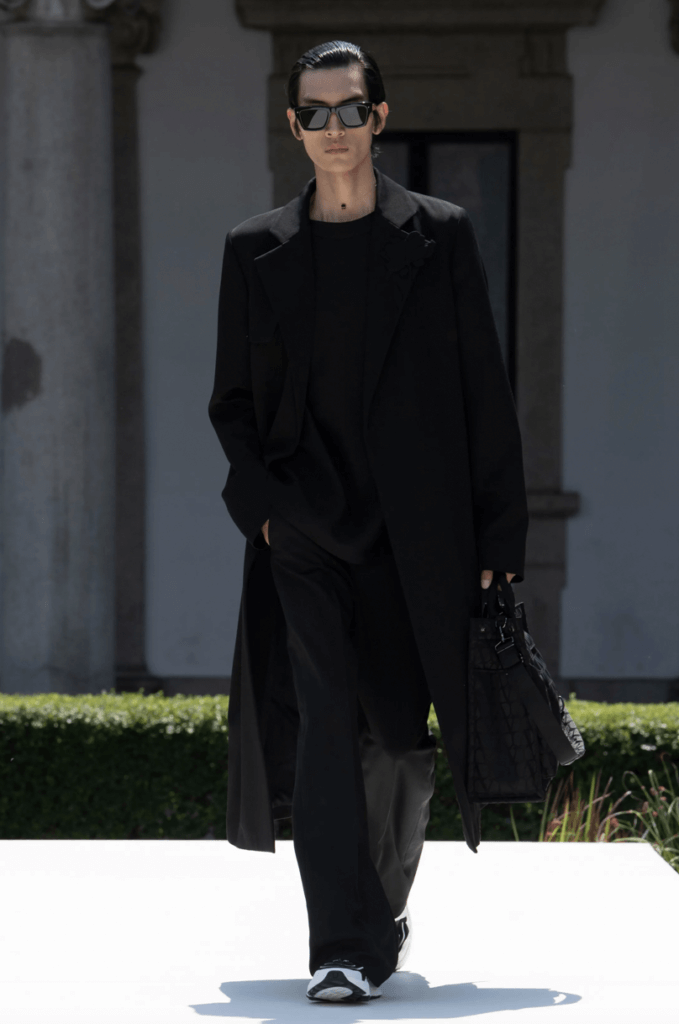 J.W. Anderson
Sport and design have always gone hand in hand. Take Adidas, who, together with Grace Wales Bonner, made the football shoe salon possible. Or Nike, who are working with everyone's darling Jaqcemus for the third time. Sport, especially ball sports, has long been part of the creative repertoire of many designers. But rugby swag is rarely part of the conversation. Jonathan Anderson changed that. Drawing on his own childhood experiences of the sport (his father was captain of the Irish rugby union team), Anderson distorts his subject in provocative, perceptual ways. Rugby shirts, obviously central to Anderson's own childhood experience, were reinforced with bar jacket-style hips and presented in knit or stiff jersey. Sweatshirts, fine knits, came with massively oversized V-notches that were then cut out. Schoolboy shorts had room for a spare leg at the left hip, thanks to a flying buttress of extra material at the side. Knitted jumpers and dresses had two bolsters, padded knitted panels that snaked diagonally up the front of the torso like the domestic spiral baskets that inspired Anderson. Clogs, mock croc shirts and shorts in Miami pastels, cropped collarless shirts, asymmetric pinstripe dresses with folded hems, mid-length leather coats with tabard fronts and a longer leather trench with a cracked, worn finish transform the banal into the bold, the plain into the peculiar and the norm into the extraordinary.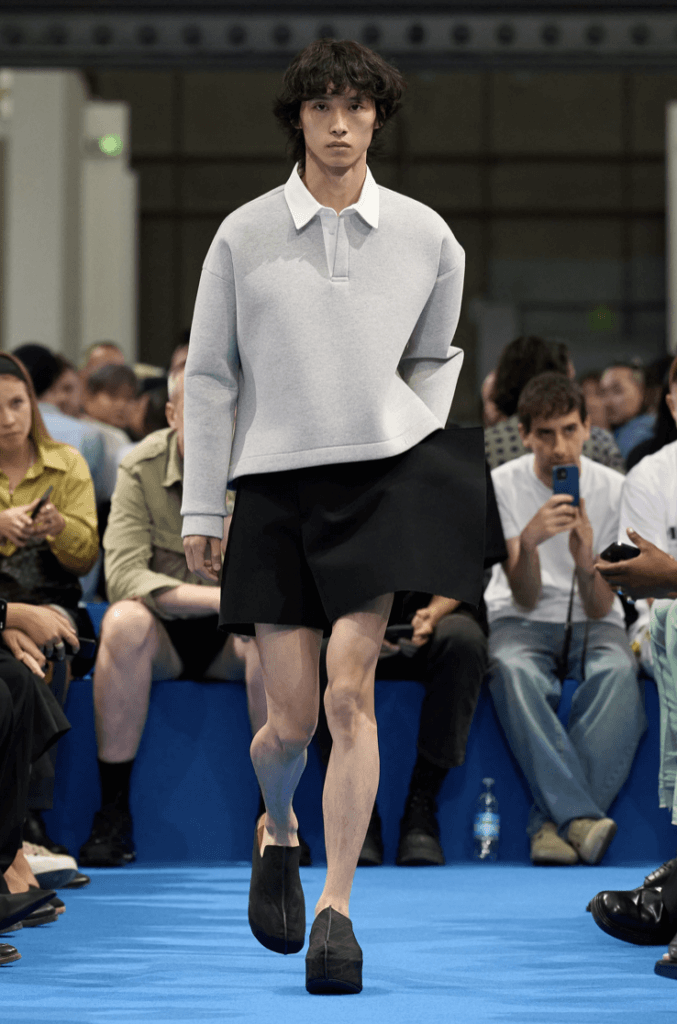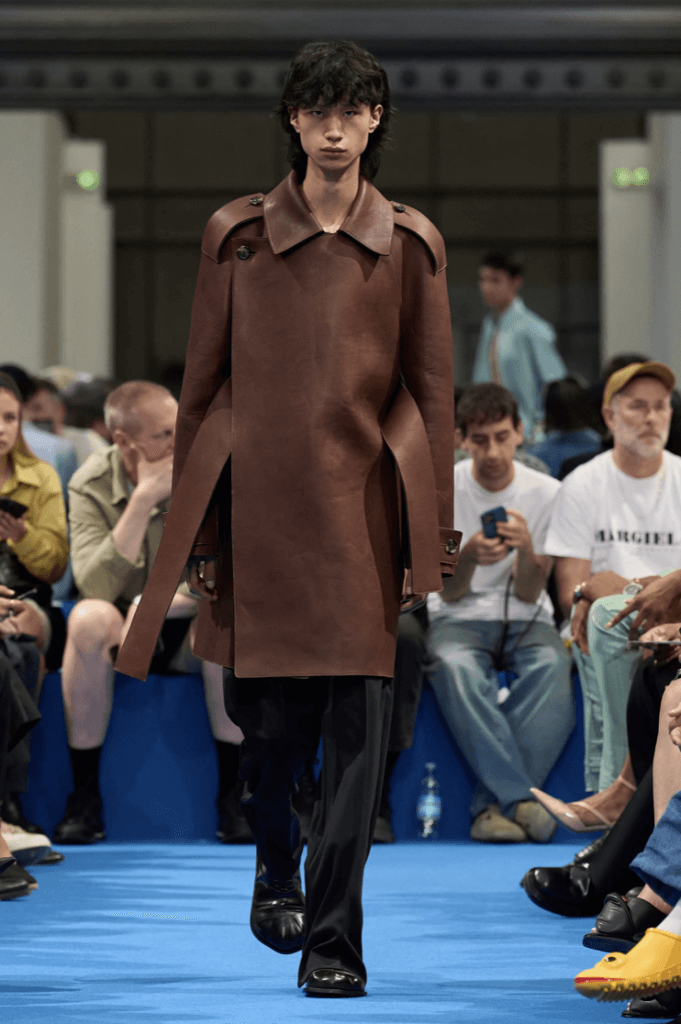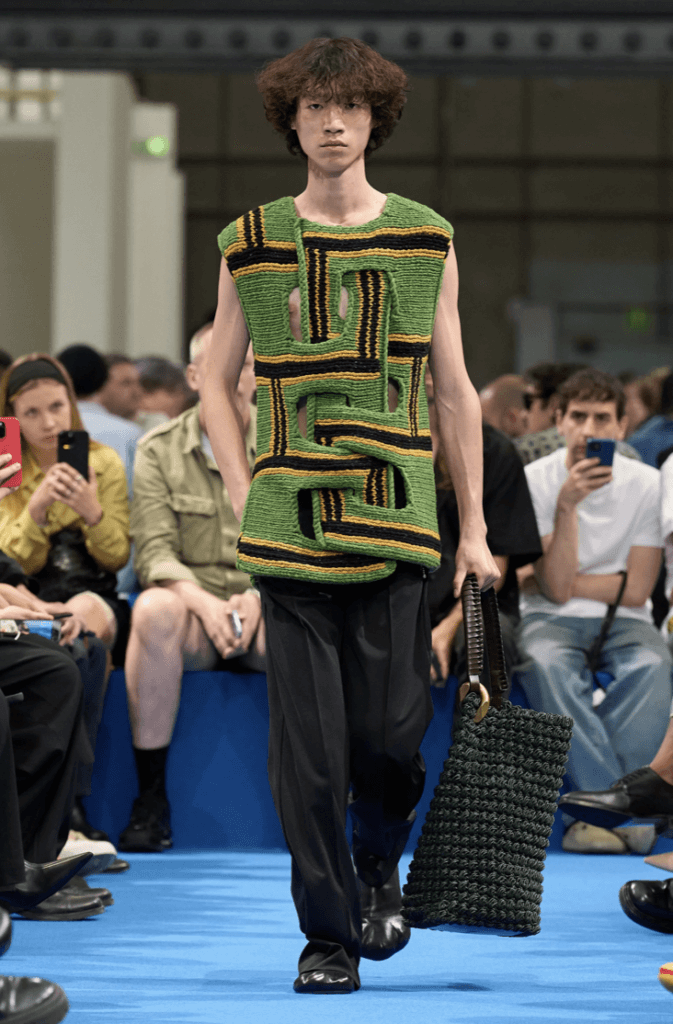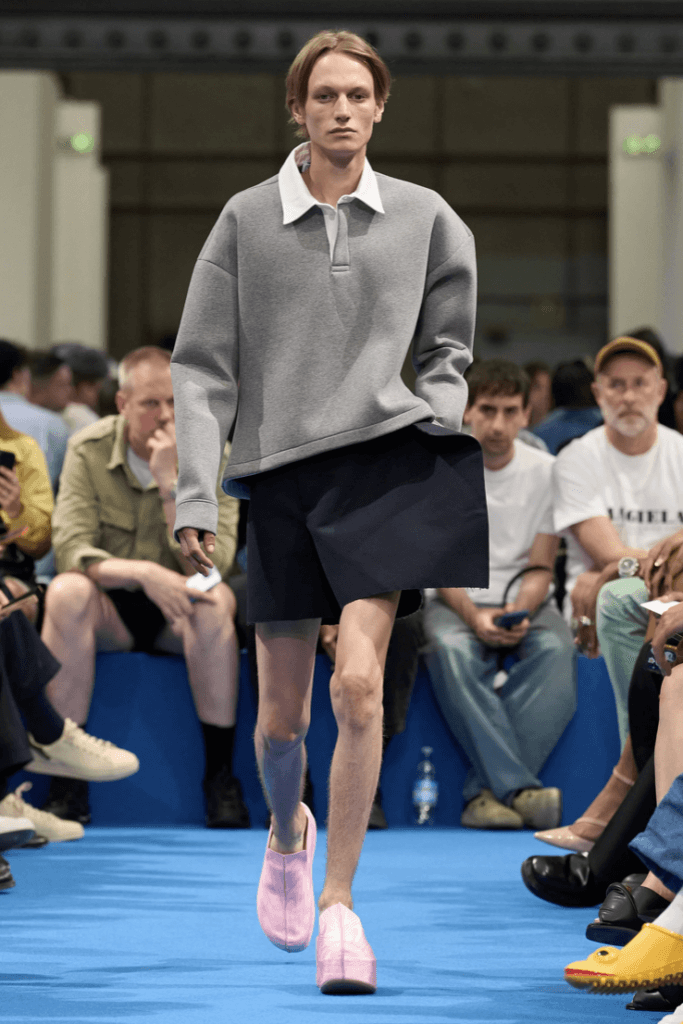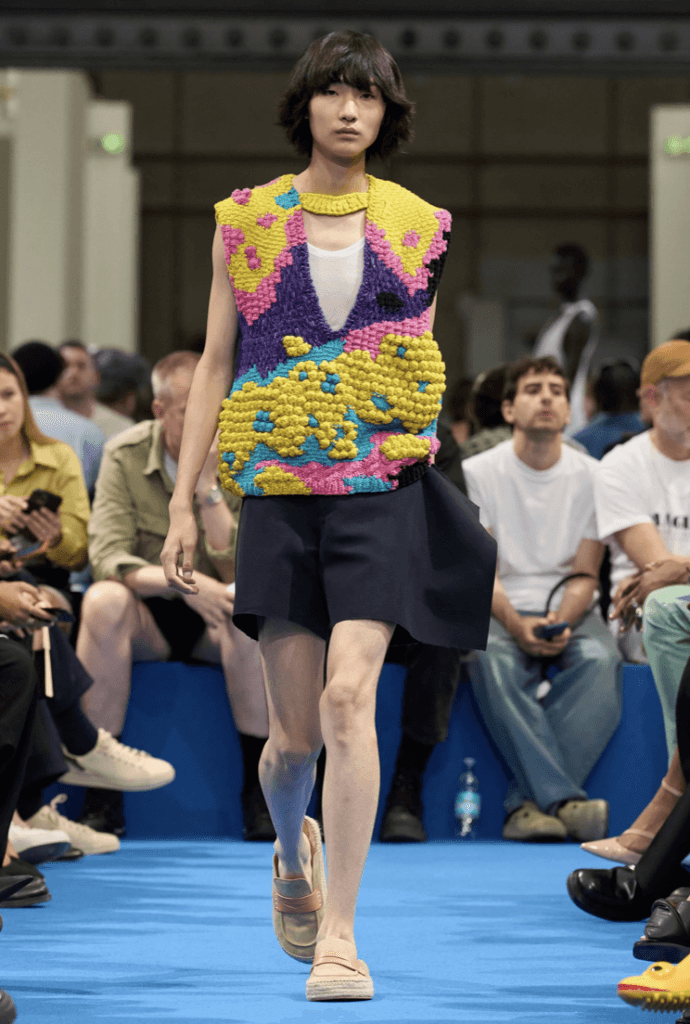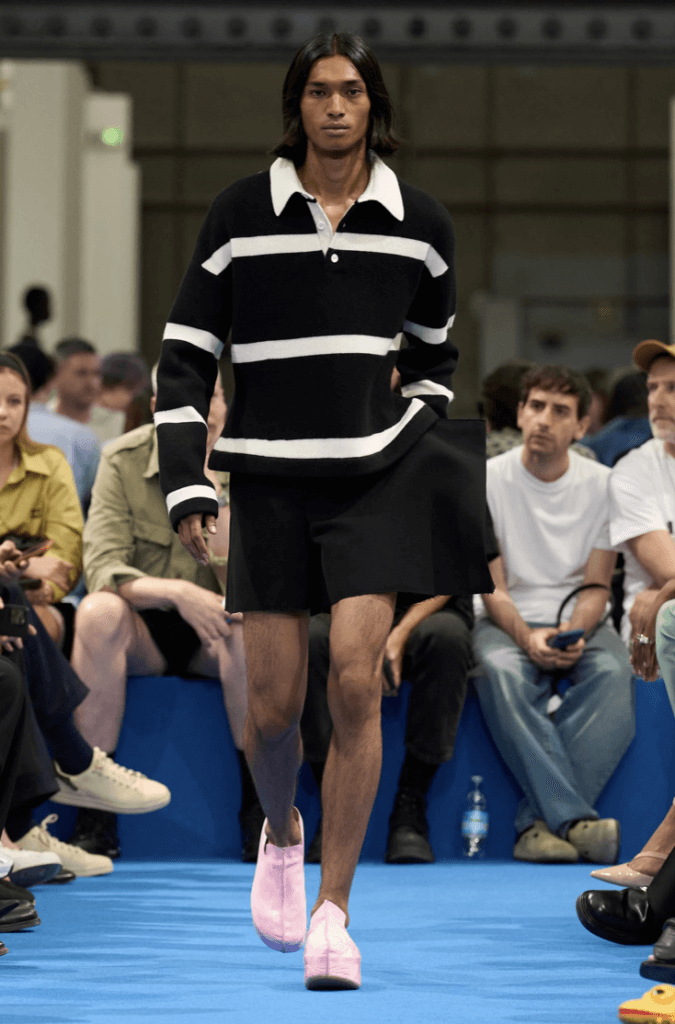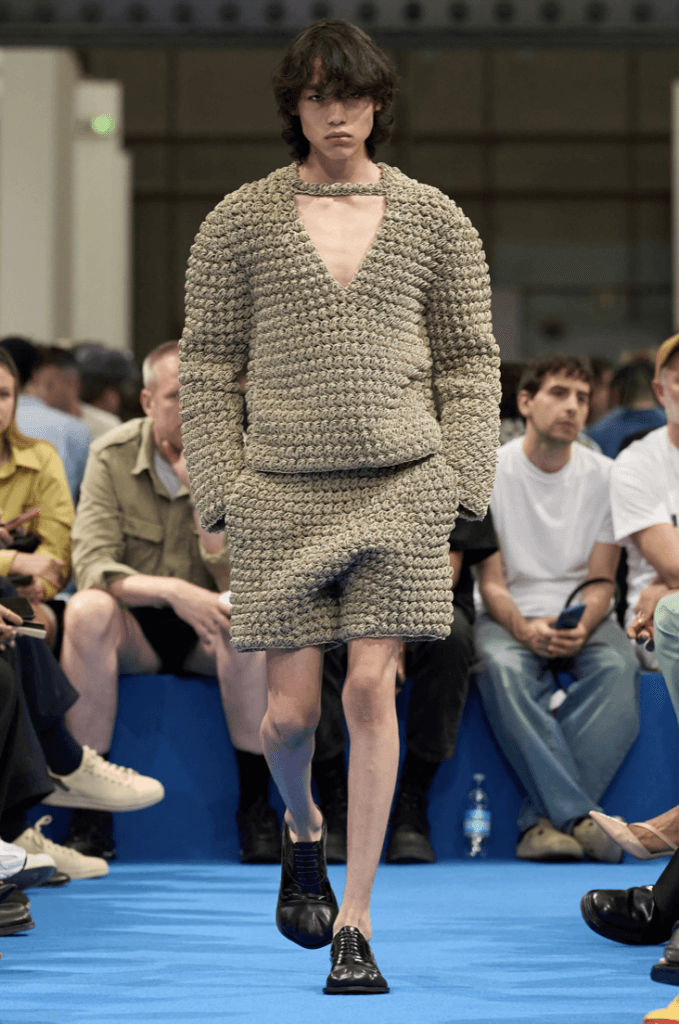 Prada
Let's talk tailoring: Prada presented tailored silhouettes with broad shoulders supported by (removable) padding, a cinched waist, with elongated jacket skirts and sleeves. Beneath were high-waisted bottoms that, thanks to generous side pleats, ballooned from the naval around the groin before tapering to the ankle. Simons said that the silhouette was meant to evoke the heroically uplifting tailoring paradigm of the 1940s. It was Pradaified through a process of reduction and enlightenment: archaic heavy wools were upgraded with ultra-light modern equivalents, and instead of the heavy architecture of tailored construction, these jackets were as unconstrained as the lightest poplin shirt.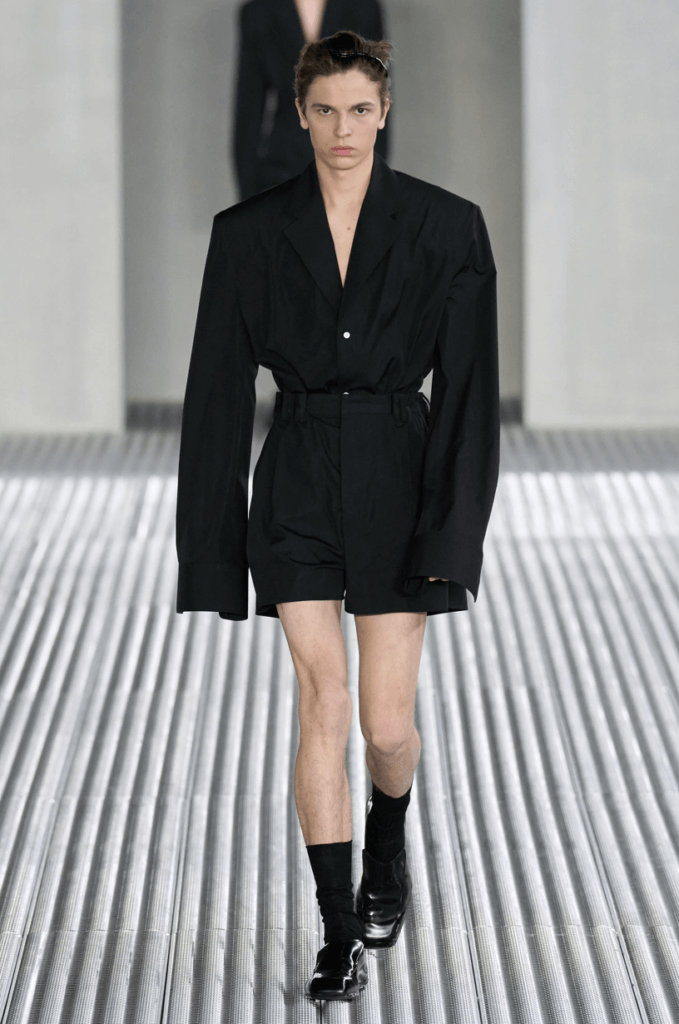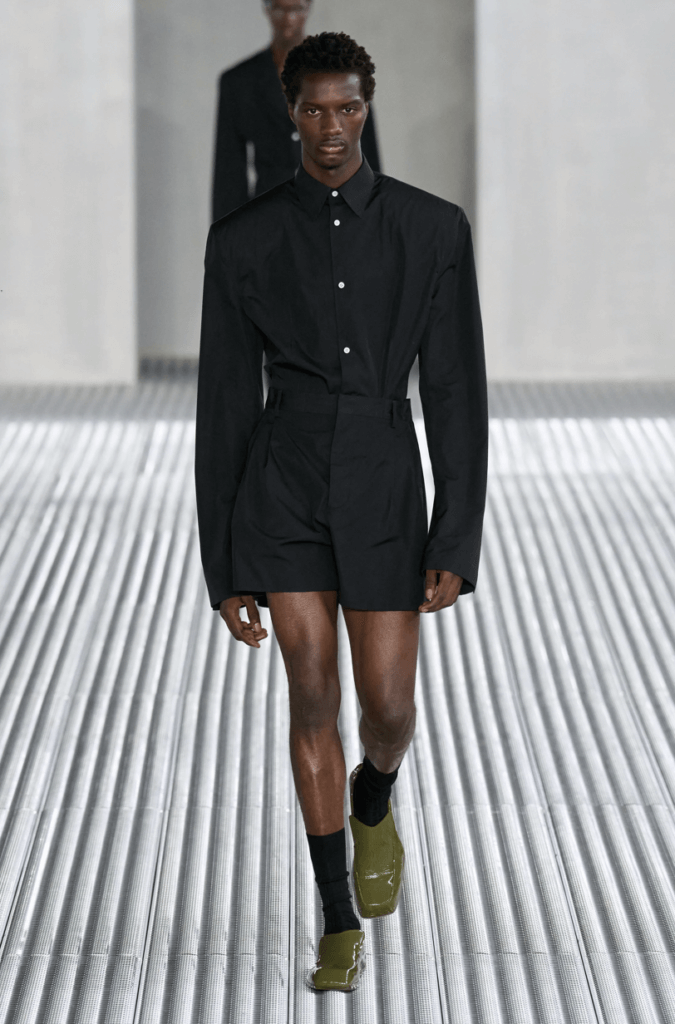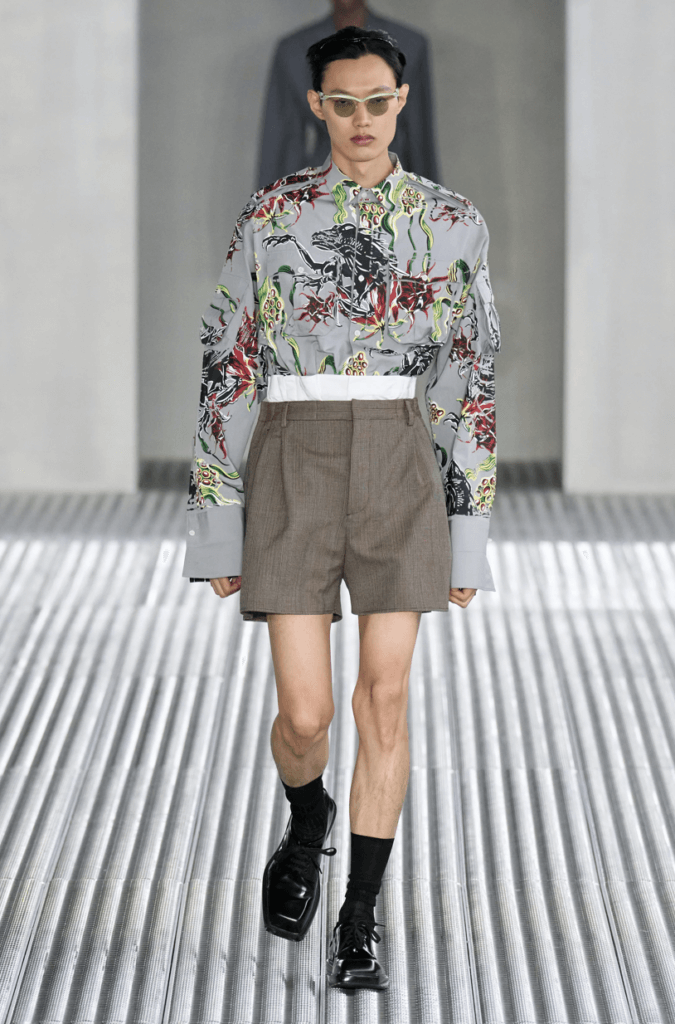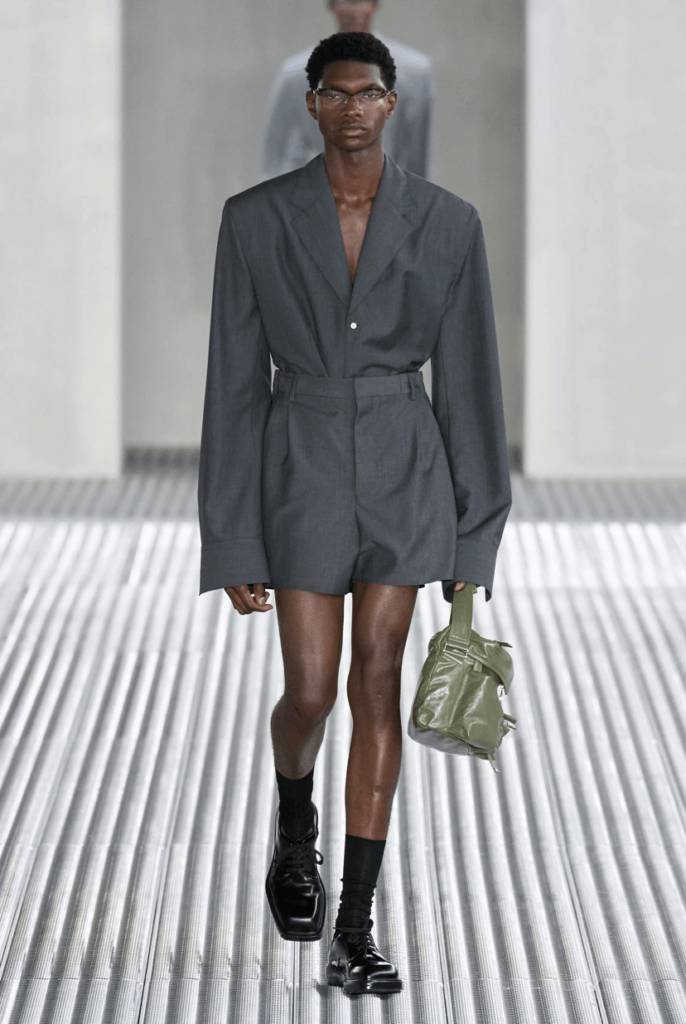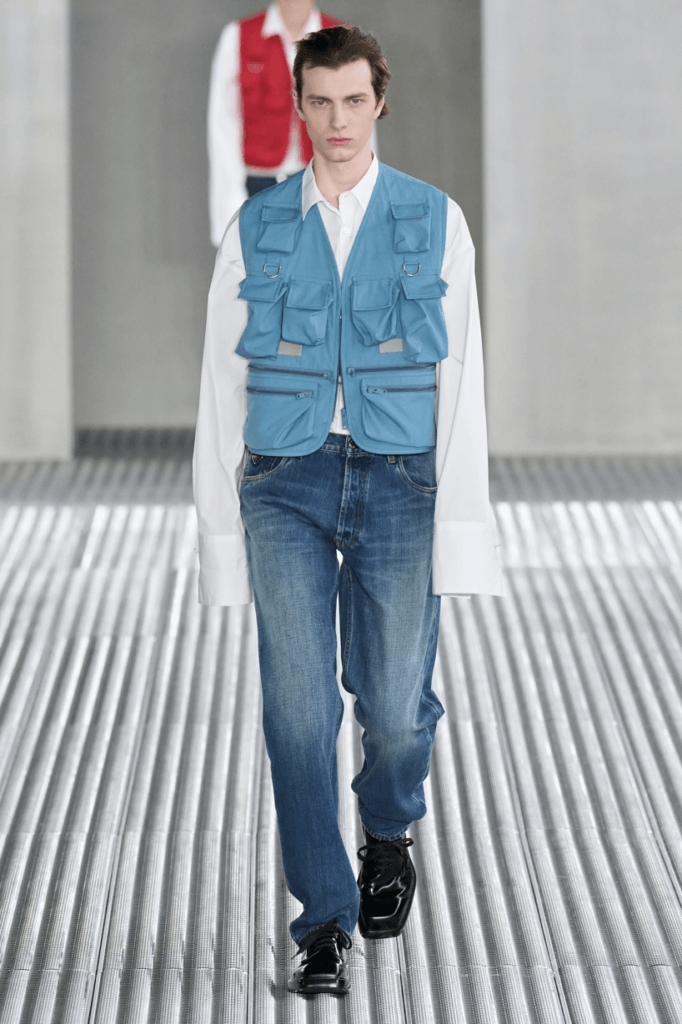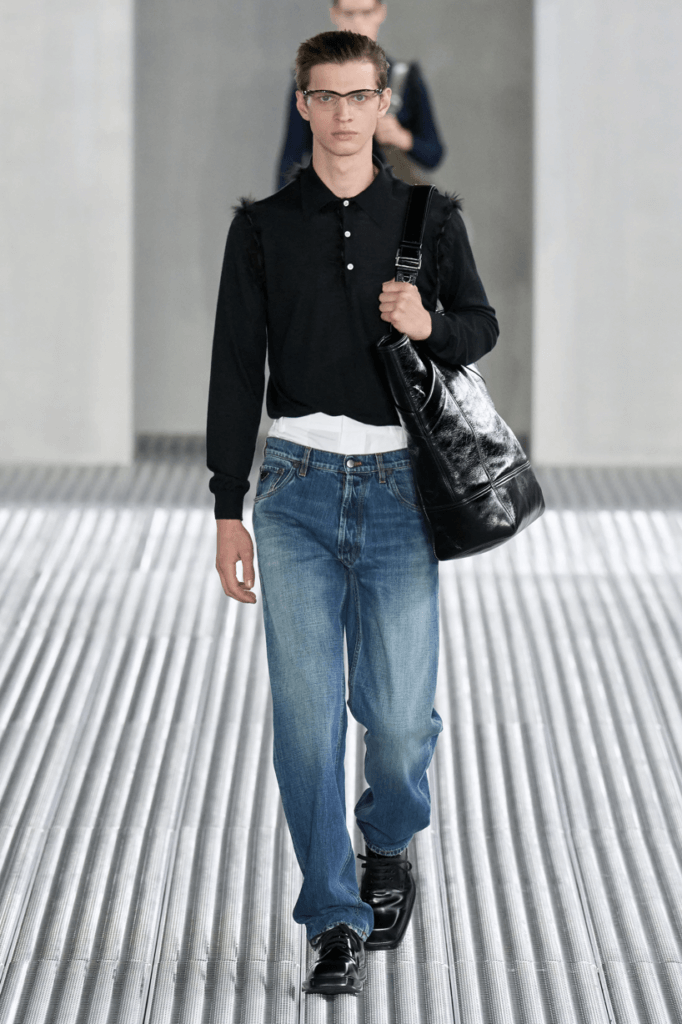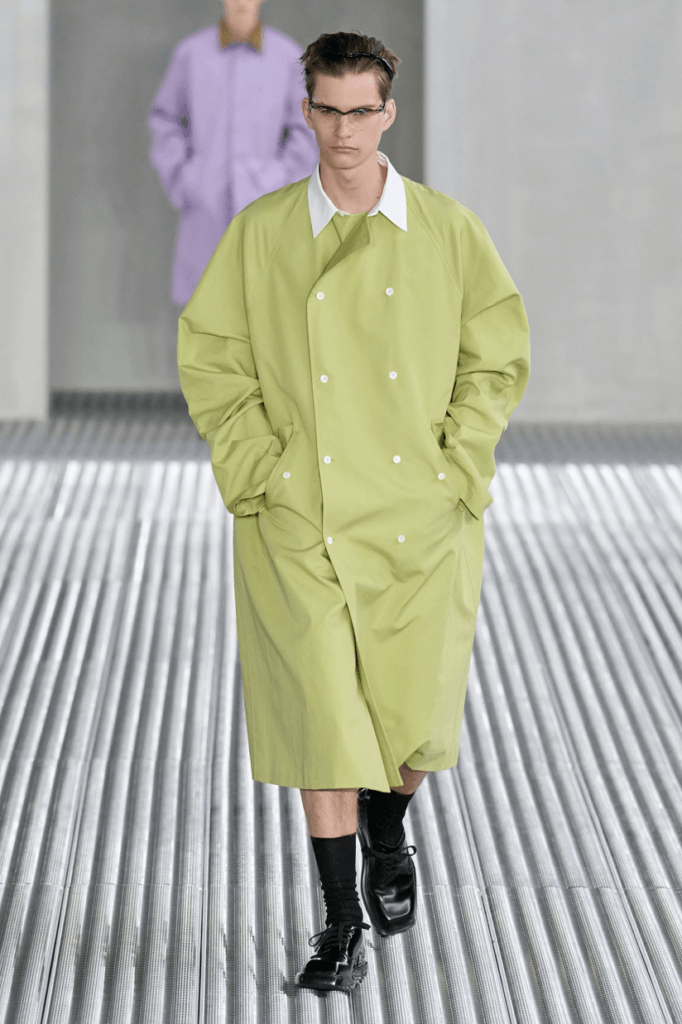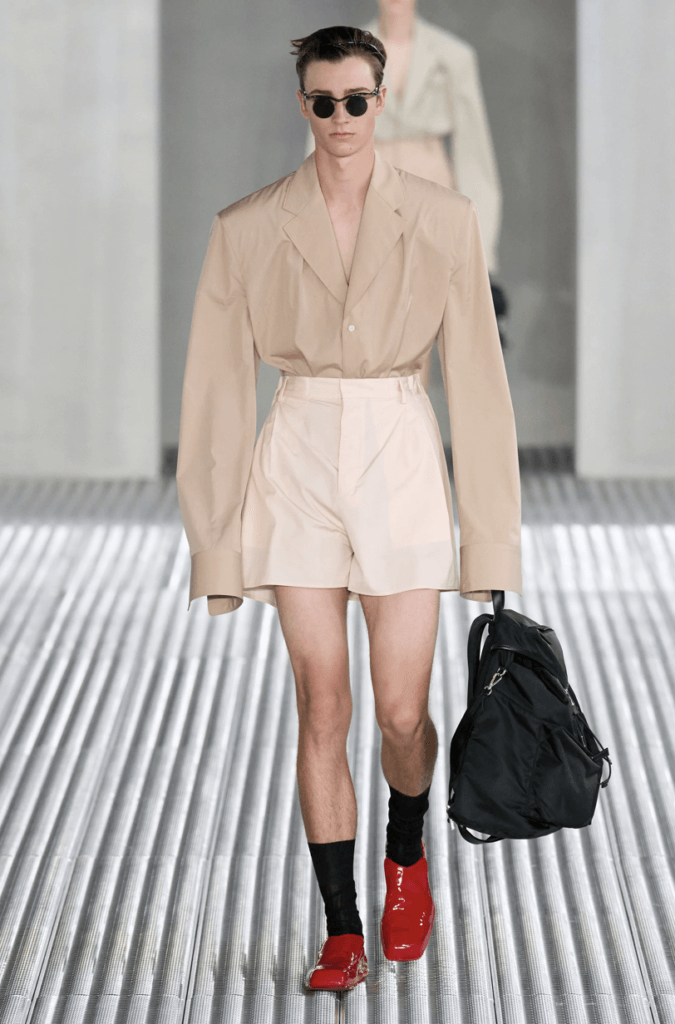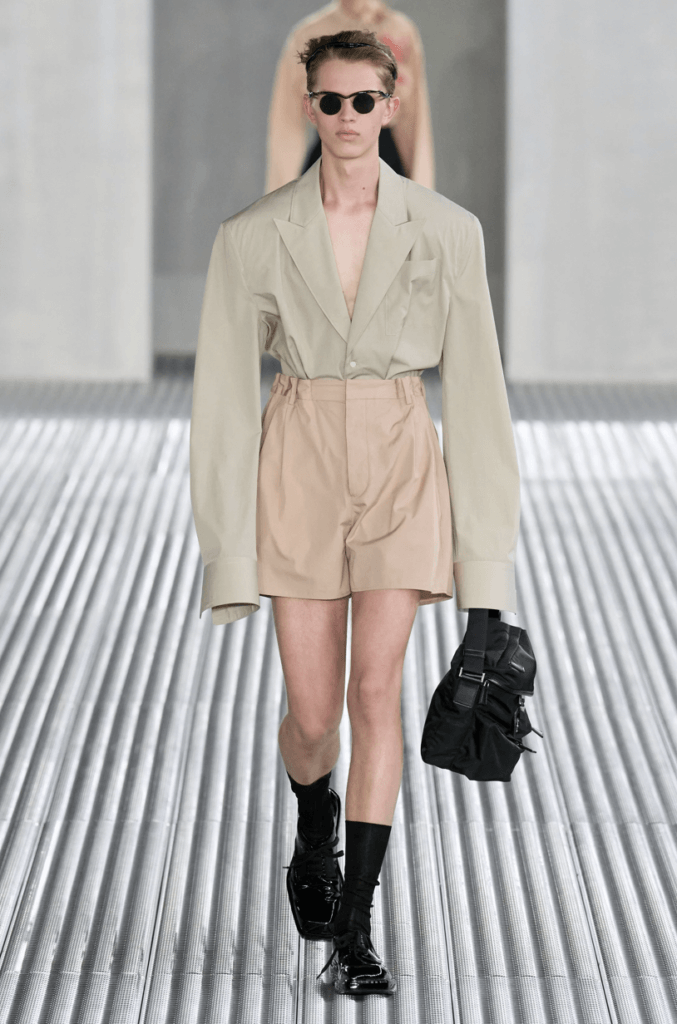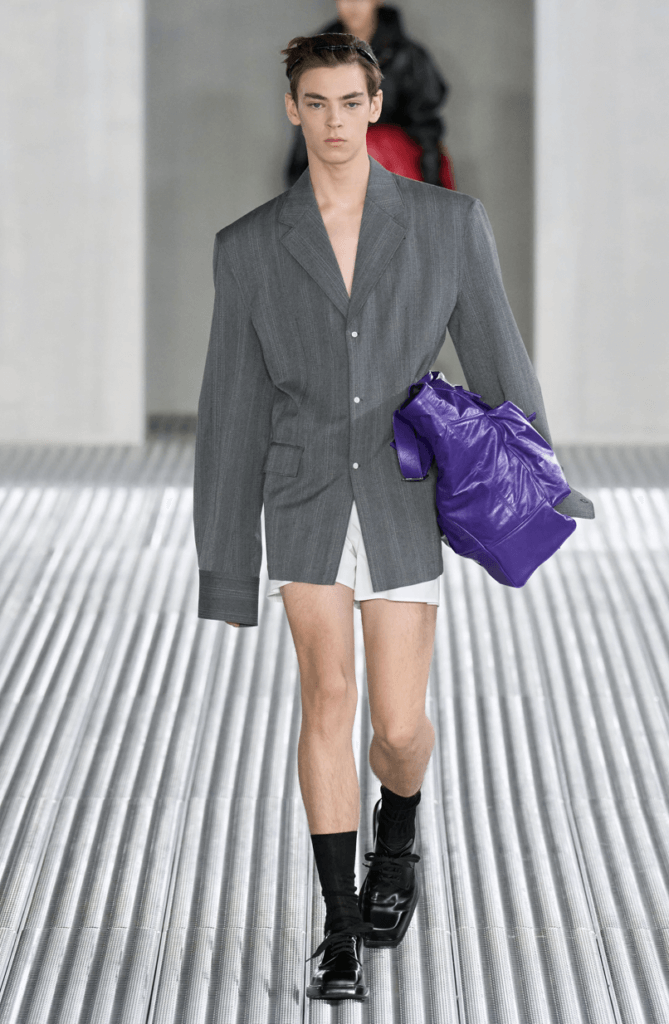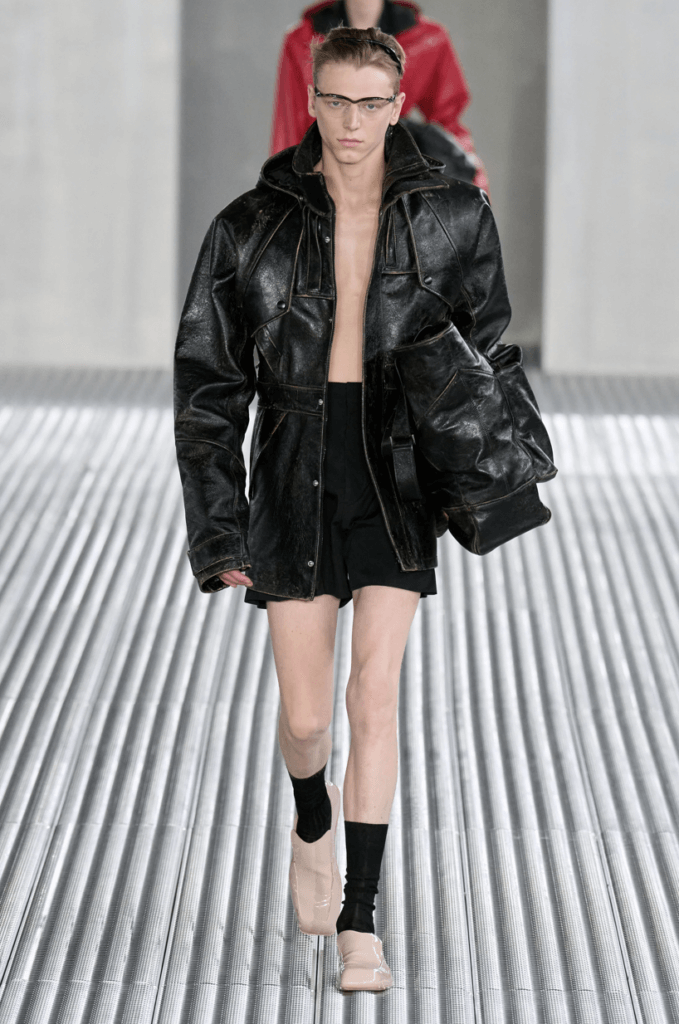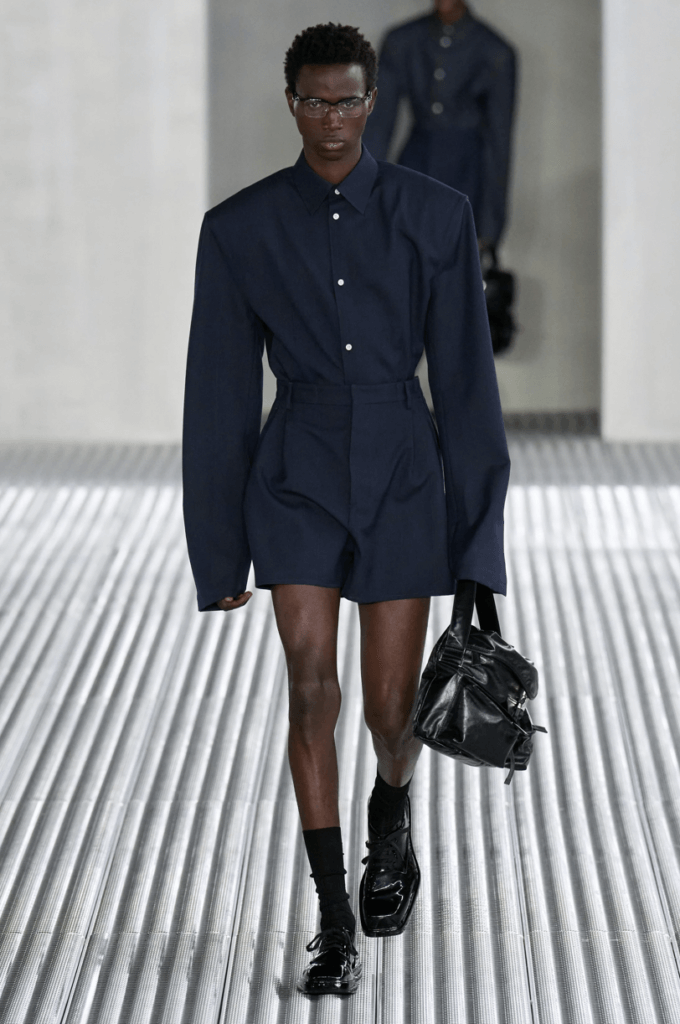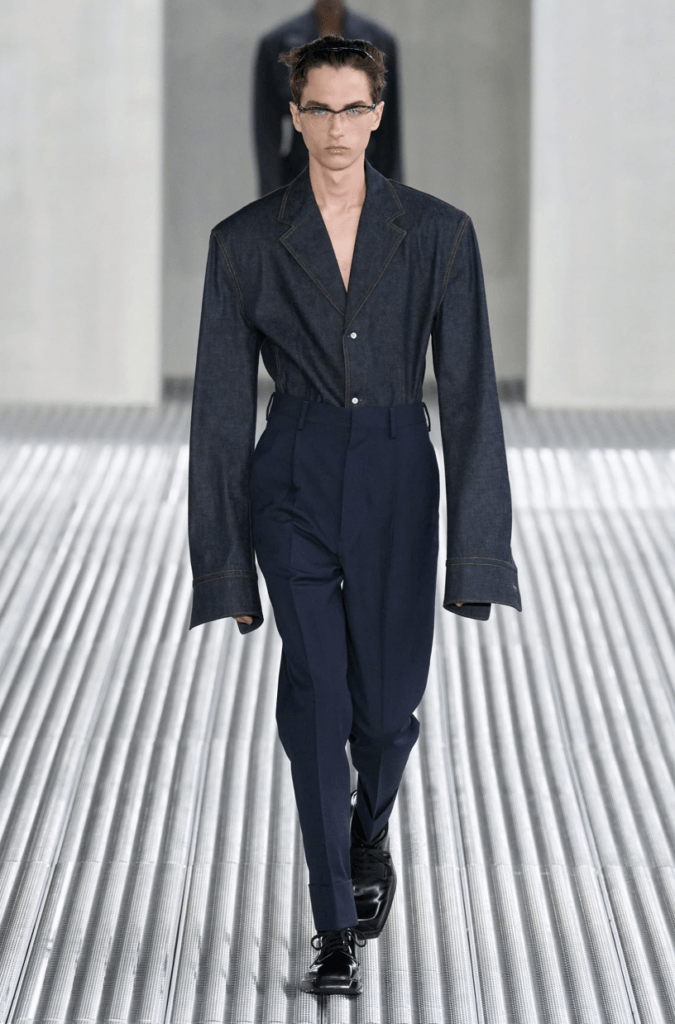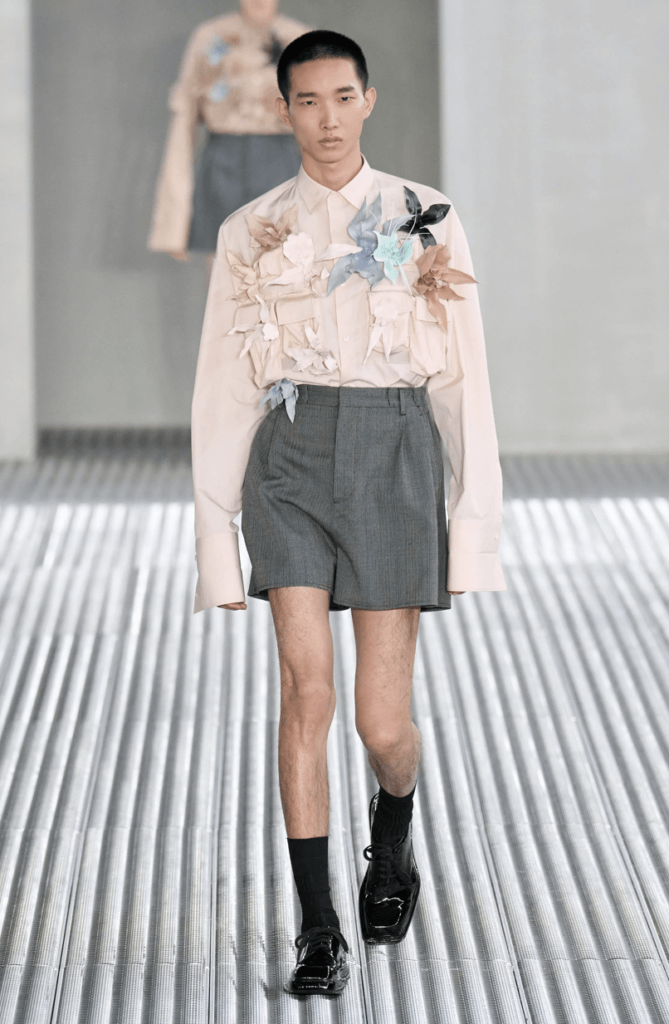 Zegna
Since his time at Berluti and now at Zegna, Alessandro Sartori has been working manfully to create an argot that is coalescing into a new global language of tailoring. According to the designer, around 70% of the collection is made from Oasi linen, which has its origins in Normandy, and many extraordinary technical feats have been achieved with the material. It was worked into the lining of construction-free leather jackets with camp collars, and conjured into an almost wool-like density in the boxy 'guru collar' jacket, with cinching pleats under each vertical pocket. In deep V-neck shirts, shorts and jackets, it was worked into a jacquard with irregular coloured stitching. Much of the collection complemented the stony surroundings of Piazza San Fedele before moving beyond neutral into pale pinks, greens and blues. And, of course, there was camel.