Back in 2014 rumours that Studio Ghibli was gonna close were heard. It didn't come as a surprise after director Hayao Miyazaki announced he was stepping down to retire at the age of 73 and a lifetime carrying the baton of one of the most prestigious production studios in Japan. But both rumours and official announcement were far from reality: the studio was preparing to continue fabricating mythical worlds and Miyazaki was about to come back with a new idea for a feature.
A lot has happened since Miyazaki said, for the second time, that he was ready to leave the studio. Not only has Ghibli continued to release films by the hand of Miyazaki — The Red Turtle in 2016, Earwig and the Witch, Ghibli's first 3D movie, two years ago and How Do You Live? planned for next year — but it now caters to their fandom more than ever by letting supporters enter Ghibli's fantastic world with their newly debuted book, Studio Ghibli: the Complete Works.
The name says it all, "Complete Works," and so it's comprehensive guide to how Studio Ghibli approaches creativity and has committed to the production of stories and crafting of anime personalities and universes of its films since the creation of the studio by Miyazaki and Takahata in 1985. Ghibli's 26 films, including the unreleased Earwig and the Witch, have an introduction to their story, characters, creative development, commentary, interviews with directors, sources of inspiration and even recommended books — or so they say. As you can expect, the imagery will be all Ghibli-like: out of the ordinary, visually stunning and immersive, drawing stories that tiptoe fantasy and reality.
The book is technically Ghibli's behind-the-scenes and it will revitalise the purpose and trajectory of the famed anime studio, which mystical words, mythical figures, magical tales and impelling tales reveal what's like to grow up in a modern society, away from natural worlds, whilst questioning and reframing our purpose as humans. A must-have for fans as well as for those who rewatch their films and continue to find new meanings. The book was released in Japan last year on April 21, and in English only a couple of days ago, on December 6.
Studio Ghibli has earned several awards and critical acclaim. Spirited Away was awarded the Golden Bear for Best Feature Film at the Berlin International Film Festival and the Academy Award for Best Animated Feature Film the year after its release, in 2002, and the Oscar for Best Animated Film in 2003. Besides worldwide known classics such as Princess Mononoke and My Neighbour Totoro, Ghibli's films have been nominated for the Academy Award for Best Animated Feature Film four years consecutively, from 2013 to 2016.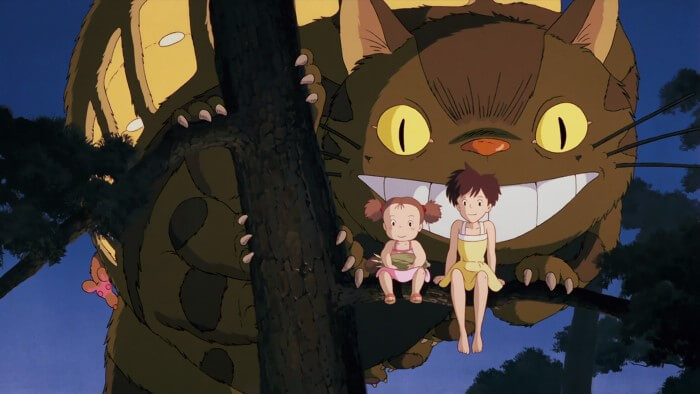 But films and now an official book aren't the only ways to experience Ghibli's fascinating cosmos. Plenty of unofficial cookbooks based on the meals seen in Ghibli's animated films are on the market for years while official formats of all kinds continue to arise. For instance, the Ghibli Museum has been running since 2001 and a Ghibli theme park opened its doors only a few weeks ago in Japan. Ghibli's beauty and insurmountable odds continue to expand and we have different chances to access the impassioned mind of the auteur-animators behind these worlds. Hands-on the book!