Today we have a TITLE exclusive release for you guys. We want to show you "Blank", a concept video that is built around poets Leila Chatti and Sharon Olds words: "women, like children, were better liked seen and not heard" – a statement that can be applied to many industries, even up until today (unfortunately).

‍
But before we go into detail, you should know who this artist NAVA is.
Formed in the cosmopolitan hotbed city of Milan and led by the enigmatic Iranian singer Nava Golchini, NAVA takes influences from Italy's current flourishing electronic music scene and international acts like Arca, Apparat and Sevdaliza. Creating a unique cultural blender, intertwining NAVA's own Persian background with the incisive, experimental arrangements of producers she collaborates with, creating something truly visceral, both musically and visually.
‍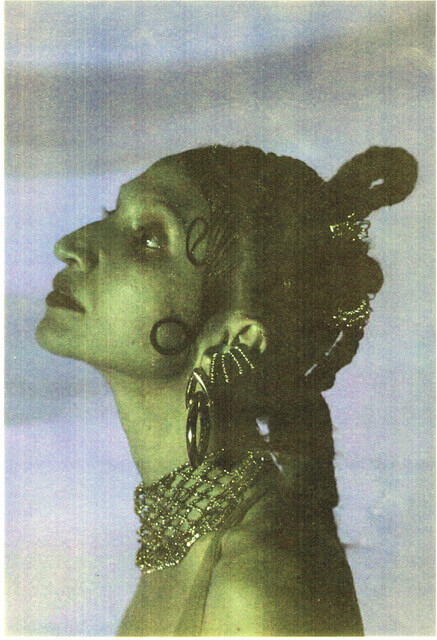 Exhilarating songs such as "Ritual", "Camera" and "Flesh" have garnered attention from various music professionals and made her more than 19.000 monthly listeners. The up-and-coming artist released her latest EP "Sarabe" in June 2020, in which she explores the darker themes of human nature. Her concept EP Bloom was released only a few weeks ago, including "Mah", "Sebra", "Sleepless", "Blaze", and "Blank". Click HERE to listen to Bloom.
With the EP "Bloom", the artist digs deeper in her Persian roots creating a unique experience blending her music with her visual aspects. The sophomore 5-tracker is made of 5 A/V creations, symbolizing demons liberated for deep personal transformation during the last year.
‍
Today, we are showcasing the video for the song "Blank", which is unique in it's very own way. It shows the artist only in the background behind an animated screen of waves and water. These visuals are the supporting frame for the lyrics, reflecting the poetry mentioned earlier. They are part of the chorus and highlight the contrast between blank spaces/ an empty mind and the urges to express oneself.
Better seen than being heard
Better seen than being heard
You'd love it
Blank space between your eyes baby
Blank space cause you're full of maybes
I can see you fading yet I'm drowning
‍
It is only within the last few seconds and with the last words of the song that NAVA's head seems to break the barrier of the water. She is no longer downing, she finally wants to be heard and ends the music video sitting in full glory like a goddess. 
I'm gonna say it now
I'm gonna say it
Cause you're gonna hear
Got my own questions now
Where do we go once, we head outta here?
I can't control them all
I can't shoot fire
Whilst you wait and see
How I cope at all
Filling the blanks made it easy to heal
Her extravagant outfit including dazzling jewelry is eventually seen, yet covers her mouth.
This image can be left open for interpretation, however, it obviously critically plays with the idea of women being objectified, rather looked at than listened to. Eventually, NAVA embedded a beautiful message in this fusion of cultural richness and aesthetic creativity.

‍
---
Video Credits:
‍
Fashion: Giuseppe di Morabito
Jewelry: Arianna Fabiano, Rosantica 
Photography, styling, hair, make up: Matteo Strocchia, Marco Servina
Styling assistant: Sara Venturini 
‍