A nima
S ana
I  n
C orpore
S ano
ASICS is a brand that is made out of the acronym of the Latin phrase "Anima Sana In Corpora Sano". This roughly translates into "a healthy soul in a healthy body" and represents the sport brand's DNA. ASICS markets intelligently engineered footwear and sports equipment from Japan. According to the first urban dictionary entry on ASICS, their shoes are the best running shoes you could purchase. However, the products are not only worn by hardcore sport and running fans, but also by the young streetwear fanatics.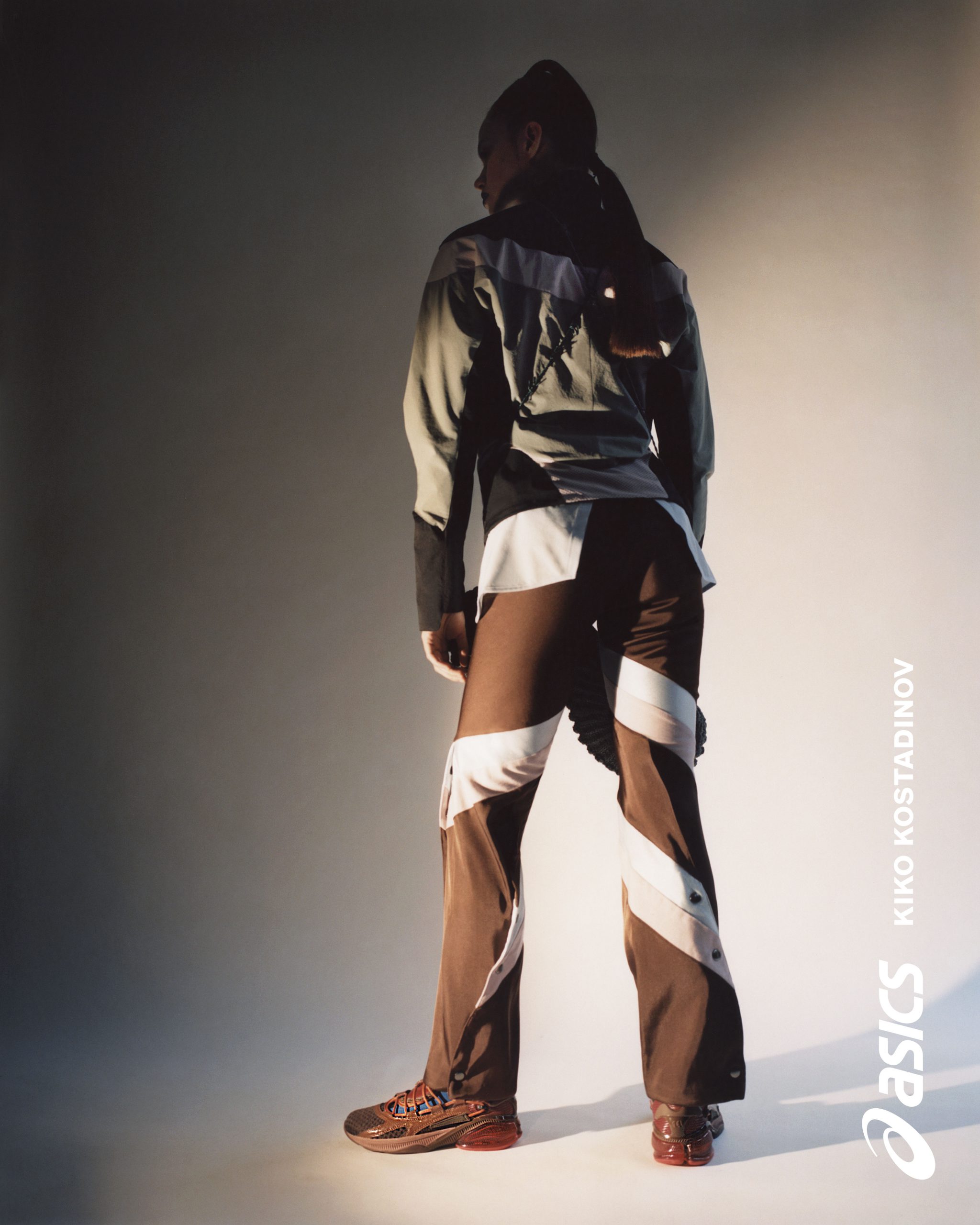 ‍

Since urban sneaker classics are more and more featured with sporty tech details and trekking designs shape the silhouettes of contemporary foot wear, a brand like ASICS plays directly into the mind of trend oriented fashion lovers. With designs made for extreme activities on the one hand and artsy interests on the other hand, ASICS seeks to create modern hybrids, particularly in their new release of the ASICS X KIKO KOSTADINOV GEL-AURANIA™.

This model is the third women's shoe release and the first of ASICS' Spring/ Summer 2020 collection. The design of the GEL-AURANIA™ merges ideas of precision, craftsmanship and the creative essence of the ASICS Spiral logo. Furthermore, this release relies on the former model of the GEL-QUANTUM INFINITY™ JIN and the SKYSENSOR SLASH JJ model and creates an innovative synthesis of high quality and and en vogue design.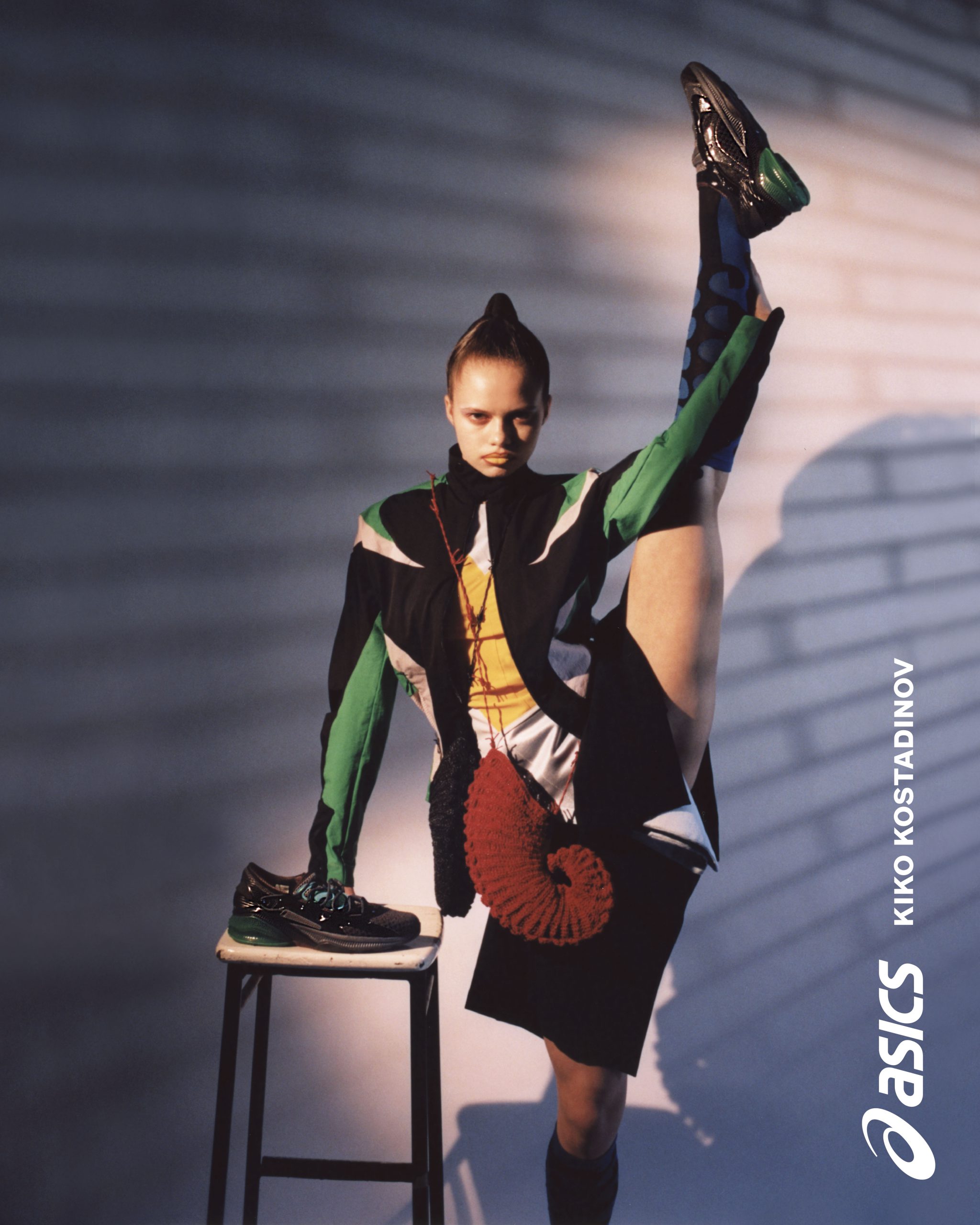 The SKYSENSOR SLASH JJ racing model makes use of a lacing system that can be tightened with a single hand. The laces precisely wrap upward from the toe toward the ankle, zigzagging
through a curved cut away.

The GEL-QUANTUM INFINITY™ JIN model uses the GEL™ technology, which is applied to the heel of the shoe and assures maximum comfort.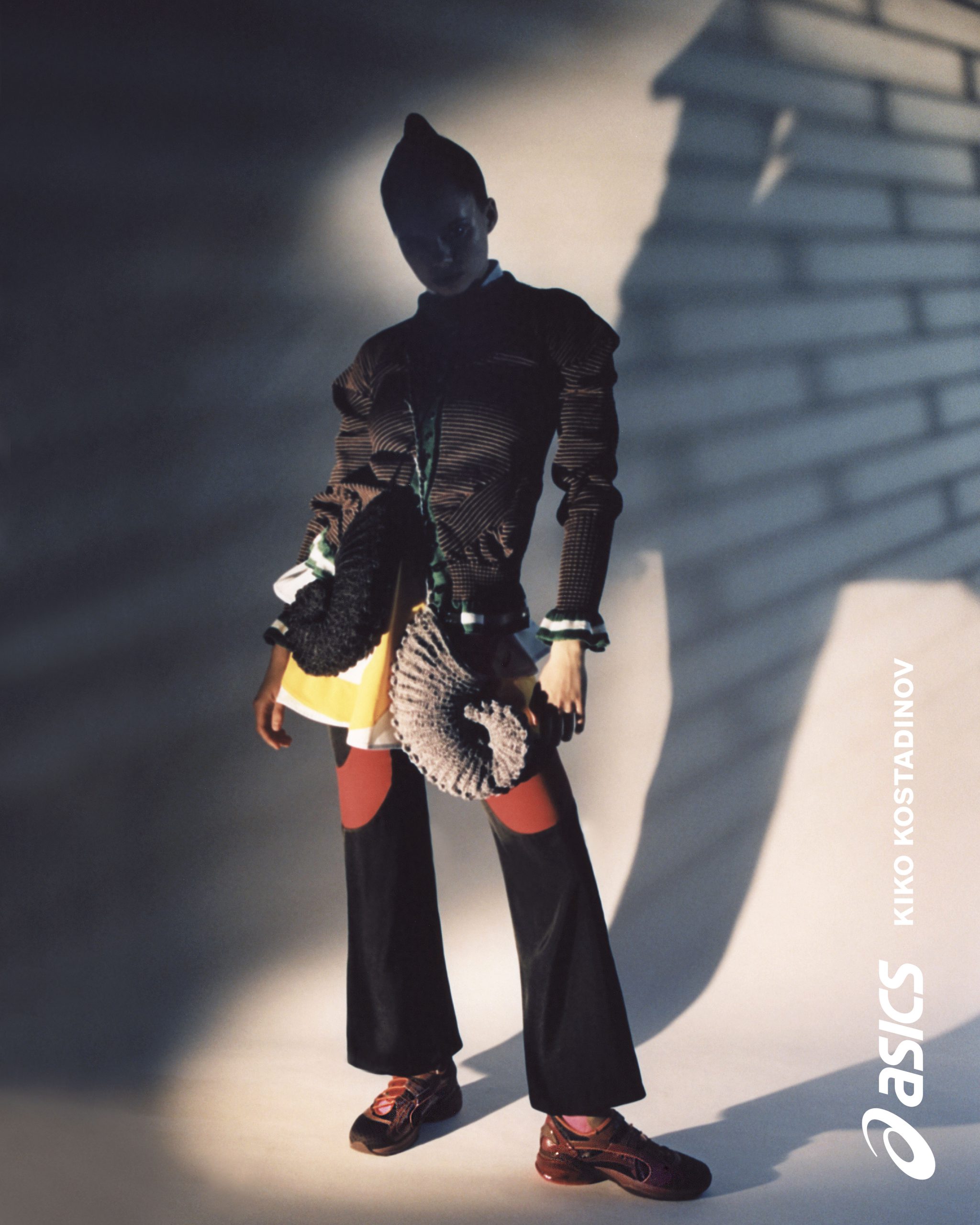 ‍

The juxtaposing of the curved fundamental structure and the crafty technology modernise the ideal of a traditional racing shoe and exhilarate it to a level of fashionable materialisation. Additionally, the shoe will be available in two different color ways, which perfectly reflect the idea of hybridisation of technology and nature. One of the models leans toward earth tones and combines red, brown, and orange playfully. The other model favors mechanical accents and assembles grey tones and emerald green.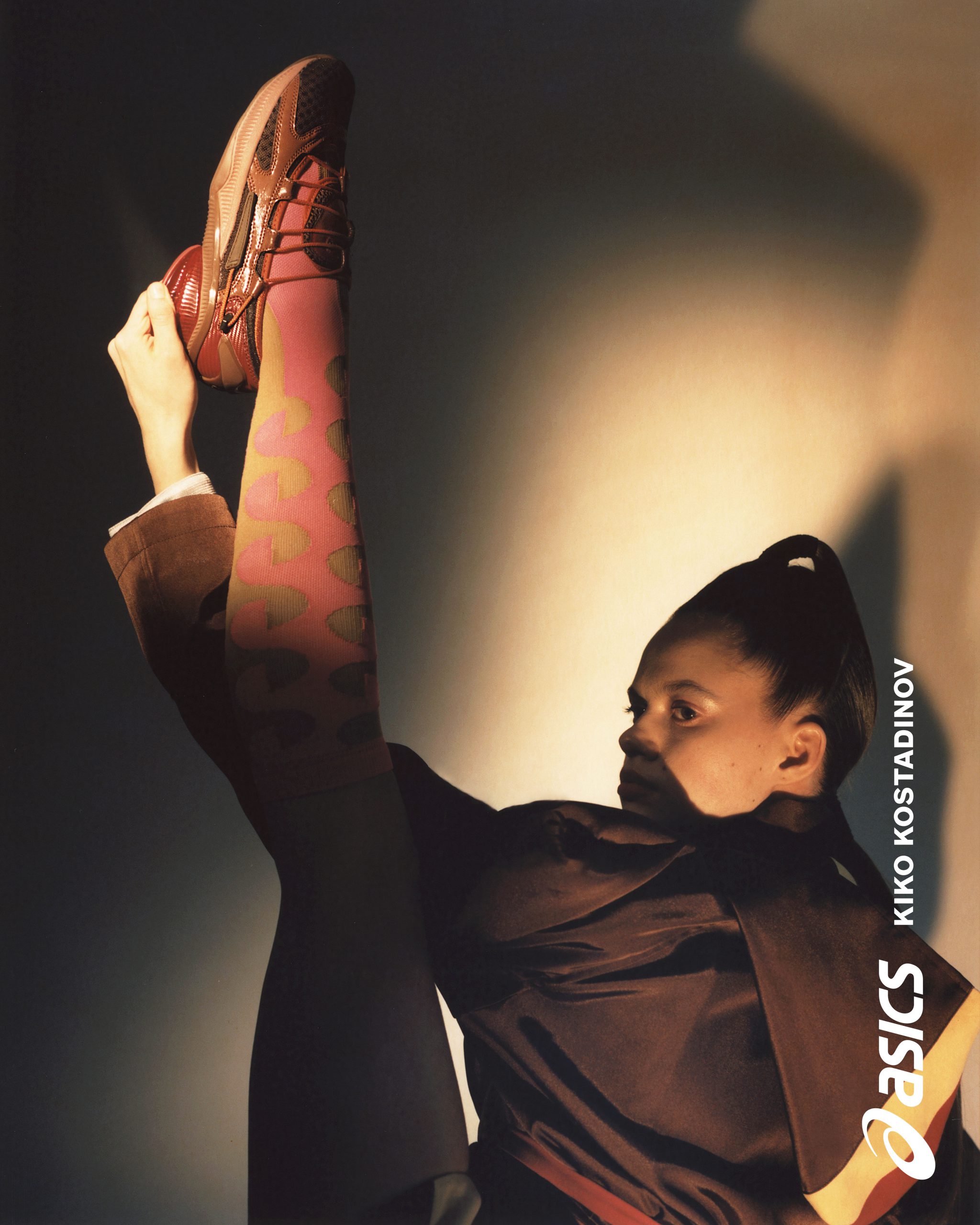 ‍

With this collaboration, the Bulgarian designer Kostadinov, who is currently occupied as the artistic director of his own eponymous label and the line Mackintosh 0001, he combines modern day workwear and sport technology. And it is indeed not the first collaboration between him and ASICS. Already two years ago, the designer and the Japanese label partnered up to create footwear for the Spring/ Summer and Autumn/ Winter collection 2018. Like other collaborations Kostadinov joined, like Stüssy or Camper, the release of the GEL-AURANIA™ nicely represents his interests in design, including functional cuts, engineering, art, and culture.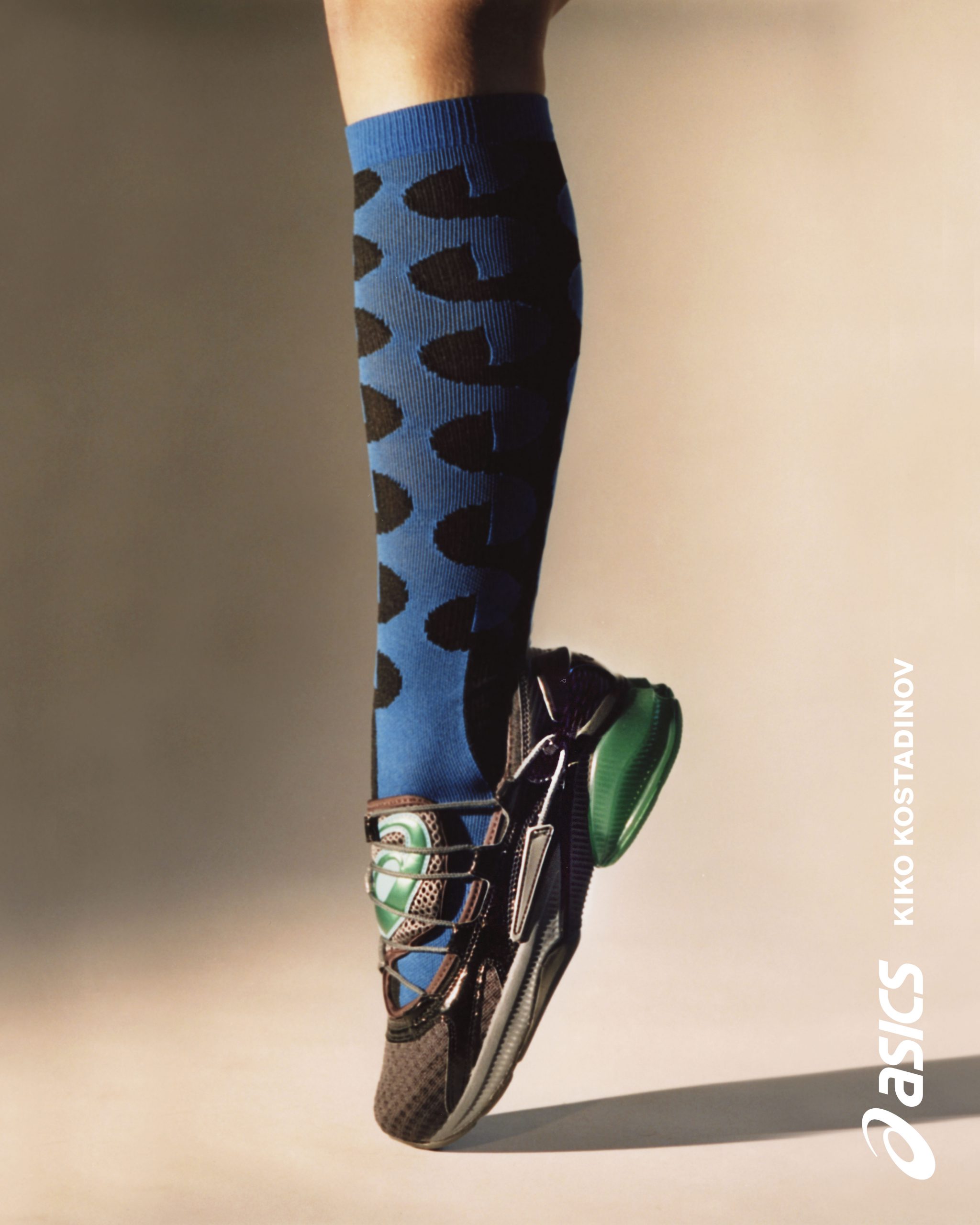 ‍