Alternative realities – whether you believe we already live in one or you are still dreaming of it – as TITLE we are genuinely intrigued by the questions of identity and reality and seek the answers of friends, colleagues, and artists. 

This week we had the pleasure to interview Alwin Maigler, a 24 year old and very talented photographer from the south of Germany. He works professionally in the areas of fashion, portraiture, and fine art photography.

Alwin developed an interest in photography when he was about sixteen years old and with about eighteen or nineteen he decided to pursue photography professionally. Because neither an apprenticeship nor university were in his interest, Alwin decided to learn as an assistant. So he assisted many renowned artists. However, being a fulltime assistant meant that his personal development as a photographer lacked behind and that is why he decided to stop and focus on his own works in 2017.

Since then he worked hard on his portfolio, which seems to have paid off. The first publications in magazines and the establishment of his own customers helped Alwin expand his professional relations. In 2019 he even became part of the BFF (the professional association of freelance photographers Germany) and he can now say to have worked with Cosmopolitain, Marie Claire, L'officiel and soon Harpers Bazar.  His natural, yet impactful aesthetic shows his talent in every of his works and we wish Alwin all the best for future and look forward to seeing his new projects.
‍

TITLE: How did / do you stay on track and creative during the pandemic?
Alwin: In the first few weeks it was not only a quarantine-lockdown, but also a creative lockdown. It was time to let go of some ideas due to the fact that I wasn't allowed to shoot anyway. As an artist it is your job to be creative and come up with new ideas all the time – even when you are "off work", it's a full time job. So it was quite interesting, letting go for a while and just float within this big and global mess of uncertainty. But after the first 3-4 weeks I just had to shoot some ideas that I had developed – luckily I had my beautiful girlfriend with me during lockdown and I was able to realize some of my visions.

TITLE: Tell us about your ultimate goal in photography. Do you have someone or something specific in mind?
Alwin: My goal in photography is never to settle. This is what I love about it the most. Of course there are short term and long term goals. But I think the greatest part about photography is that there are no limits. My ultimate goal would be to always have something to chase and look up to – always trying and learning new things and being passionate about this awesome profession

TITLE: What is your favorite project so far and why?
Alwin: I guess my favorite project is ALWAYS the one I've worked on recently – or the ones I'm working on. I always try to do the best work I possibly can, with everything I shoot. If I had to choose one, I think the "The amish girl"-Series that I shot for Cosmopolitan last year. I just loved the concept, the model, the location, the fashion, the team – just everything about it! It's one of my best series I did so far

TITLE: What is the difference between reality and alternatives for you?
Alwin: This is a very philosophical question… To bring it into the context of this corona pandemic – I think it could be a real eye opener for our western civilization: to experience what it means to live with fear and uncertainty, to experience what it means when economies collapse, when stores are being emptied, when restrictions to basic democratic rights do not allow us to gather in larger groups anymore, when thousands of people get sick and die –
That's just a taste of an "alternative reality" for many people on this globe, with or without a pandemic. It is a chance not to take everything we have for fucking granted.

TITLE: Is there anything you would like to add on your piece for this project, that you think people might not understand?
Alwin: I think if I'd like to add something to my piece for this project, it would be what I said previously in the fifth question.

TITLE: Are there any Artists you look up to?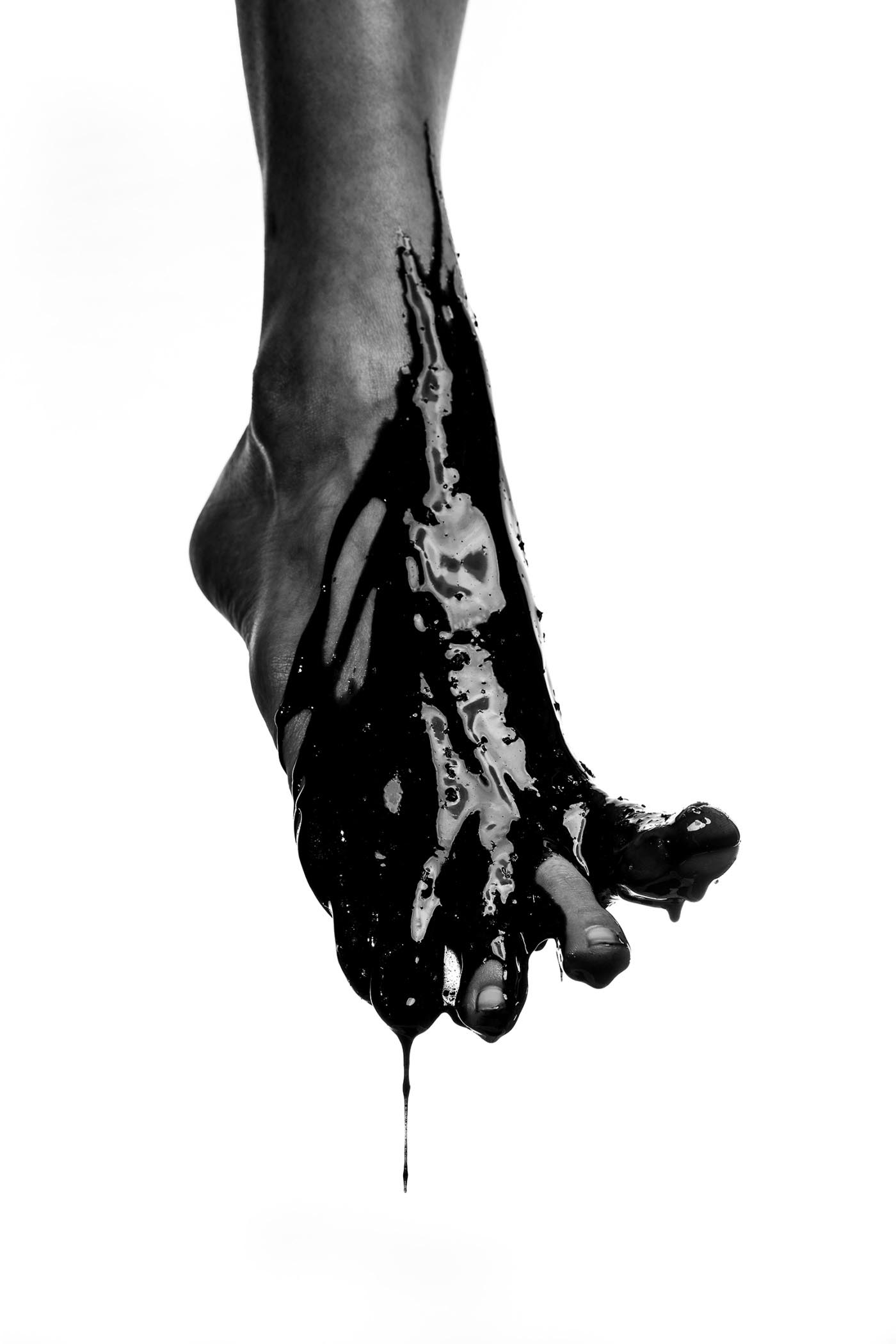 Alwin: There are so many great artists I look up to! My shelfs are stuffed with books of Sebastiao Salgado, Helmut Newton, Terry Richardson, Patrick Demarchelier, Araki, Robert
Mapplethorpe, but also Dali, Klimt, Schiele, Van Gogh, Renoir, Picasso… I also love the cinema. I get inspired by so many things, it's impossible to narrow it down to one or two artists.

TITLE: What is your advice for young photographers trying to stand out in the overflowing creative scene of 2020?
Alwin: Well, I'm a young photographer myself. So it would be kind of weird to act like I figured it all out. I guess it's important always to try – trial and error. Don't let anything get you down! If you fall on your ass, laugh it off and try again. That's not just with photography but life. No matter who you talk to, every successful photographer will tell you, to keep going no matter what. Good projects will always survive, if they don't, they weren't good enough. So if you never stop shooting, nothing bad will happen!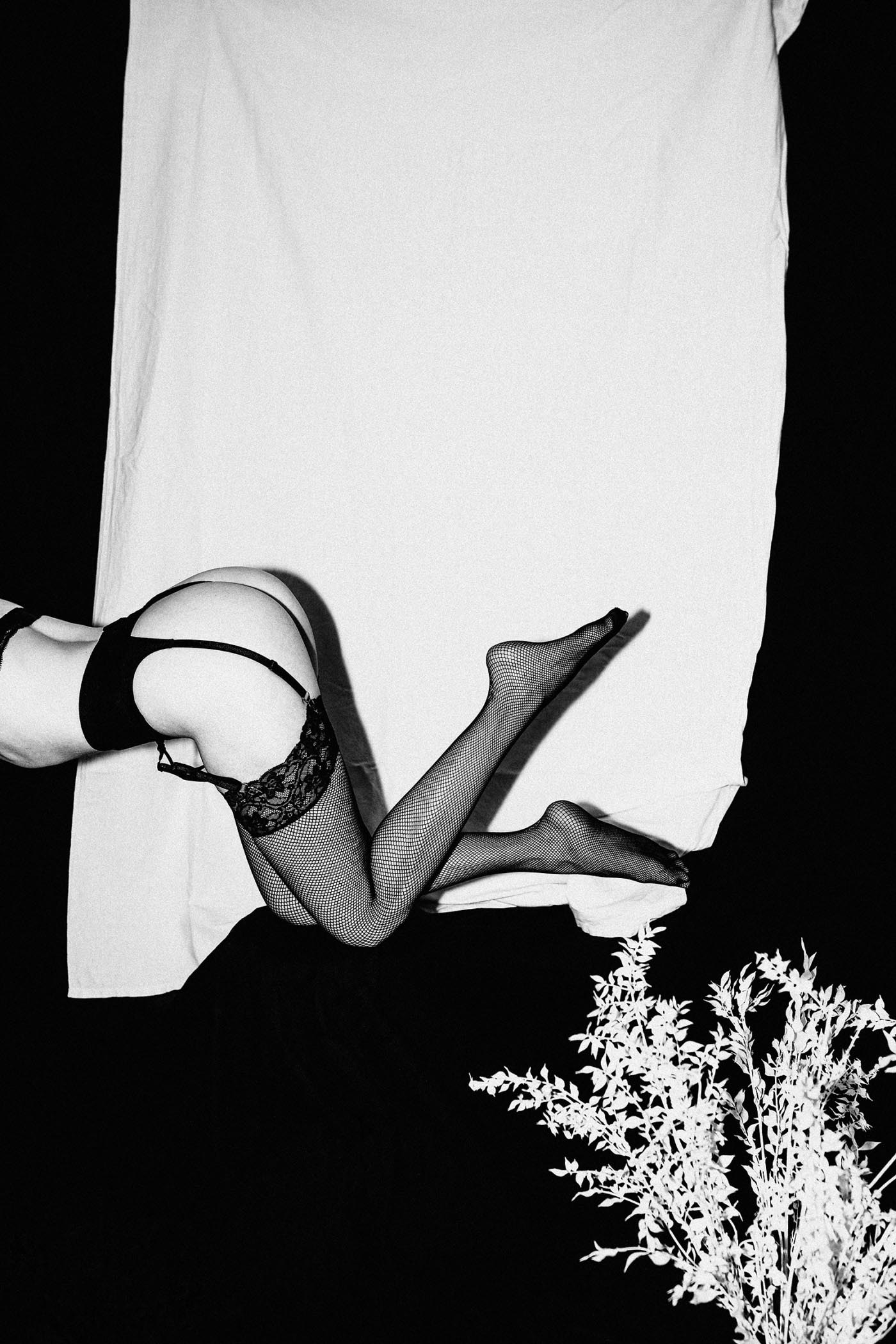 I think it's a matter of perspective – from an economical point of view one could be threatened by "the overflowing creative scene" – but from a creative's perspective, there are just more people who are willing to create awesome shit! There is no recipe for "standing out" and I think you shouldn't think about it too much. Don't compare your art with the work of others if it doesn't inspire you. I think it's important to stay true to yourself and listen to your gut. Do what feels right – over time you will find and form your own signature and handwriting that will make you stand out. You do you, don't worry about the rest.