Coffee table books don't just look good on your shelf or make you look cultured, they are true time capsules, companions, inspiration, source of knowledge and much more.
Architecture, art, design, fashion photography, and pop culture are important elements of our identity that shape the zeitgeist. To understand specific eras, genres, styles and artists, coffee table books are a valuable medium that are more than just decoration for your coffee table.
We have collected a selection of publications from various areas for you, where it is worth reading the texts, interviews, and essays in addition to the great visual content:
Peter Lindbergh: Untold Stories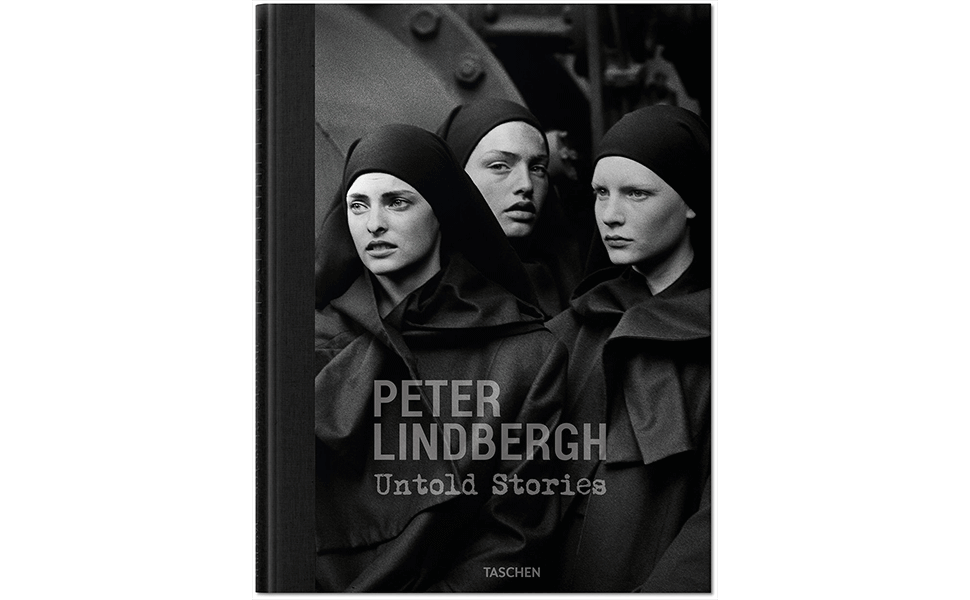 This volume documents the first exhibition curated by Peter Lindbergh himself shortly before his untimely death. With more than 150 photographs from the early 1980s to the present, it offers new and unexpected insights into the work of the legendary photographer. The selection is complemented by detailed texts on the exhibition's origins and a tribute by Wim Wenders, a close friend of Lindbergh's. Although this book is very picture heavy the interview at the end of the book is worth your while. It's an inspiring dialogue, which newly shapes your idea about photography and Lindbergh's work.
Virgil Abloh: Figures of Speech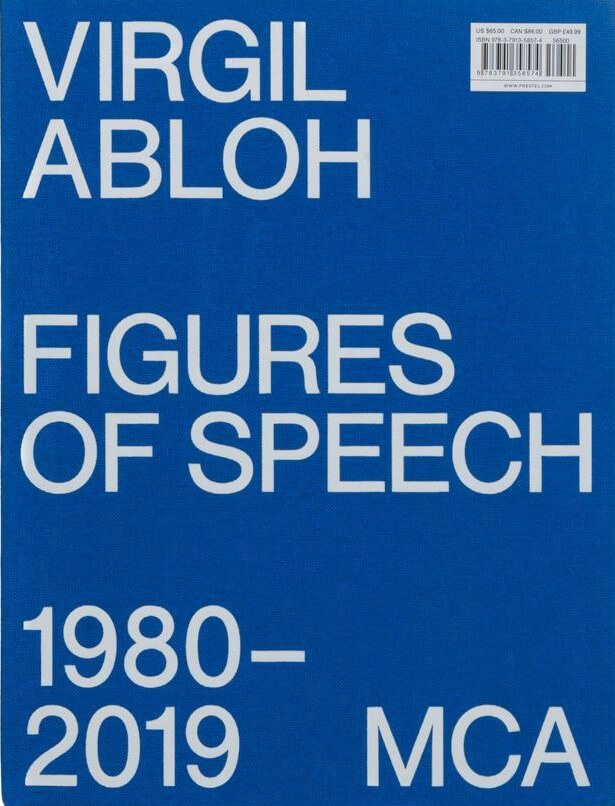 "Figures of Speech" is an unprecedented publication that delves into the genre-bending work of artist and designer Virgil Abloh. The first section features essays and an interview that examine Abloh's pioneering practice through the lenses of contemporary art history, architecture, streetwear, high fashion, and race to provide insight into a prolific and impactful career that cuts across media, connecting visual artists, musicians, graphic designers, fashion designers, major brands, and architects. The book also contains a massive archive of images culled from Abloh's personal files on major projects, revealing behind-the-scenes snapshots, prototypes, inspirations, and more. A gorgeous, full-color, 101-page plate section offers a detailed view on Abloh's work across disciplines. The volume includes essays by curator Michael Darling, Michael Rock, Taiye Selasi, and Lou Stoppard; an in-depth conversation with the artist led by Rem Koolhaas; and creative contributions by Samir Bantal and Anja Aronowsky Cronberg.
Prabal Gurung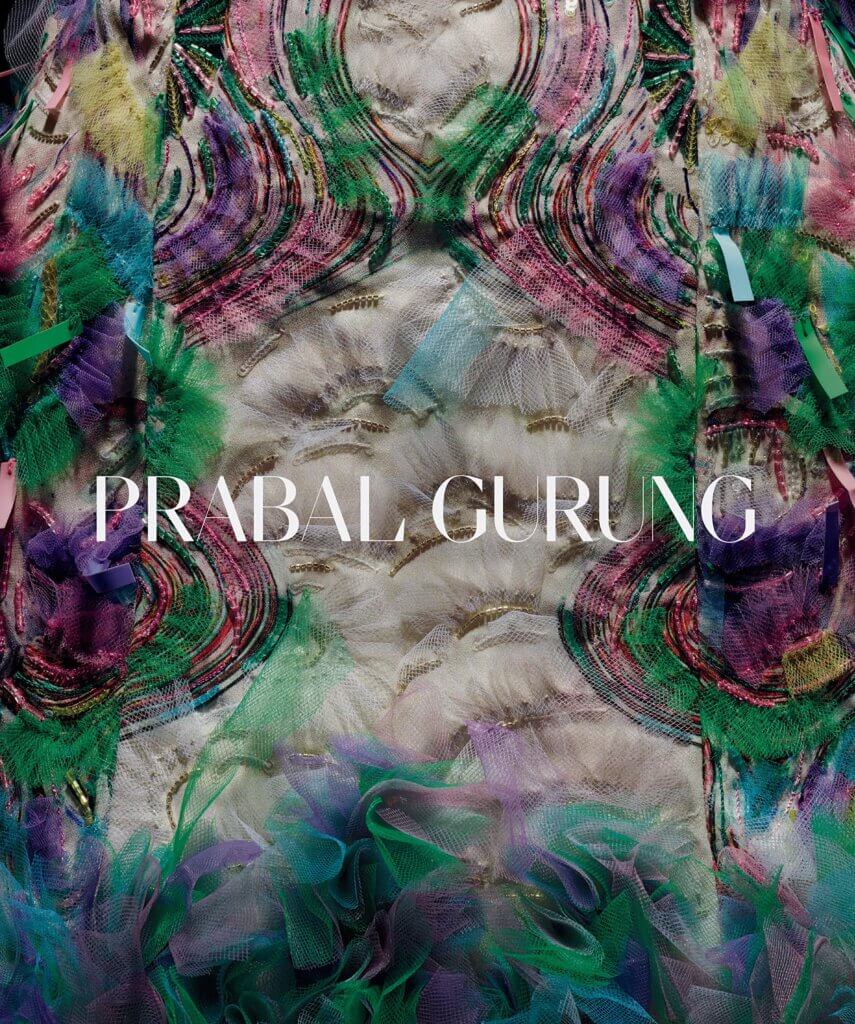 The Prabal Gurung coffee table book is filled with inspiration, mood boards, sketches, runway shots, and never-before-seen photographs. Offering a window into Gurung's design process, it tells the story of his 10 year long journey to achieving his American dream. A lush monograph, featuring a conversation with T Magazine Editor-in-Chief Hanya Yanagihara, and a foreword by Sarah Jessica Parker, the book traces Gurung's steps from his classroom in Nepal, to dressing iconic women such as for former first lady Michelle Obama, Oprah, and Diane Kruger, to highlighting activism on the runway. This book is a celebration of inclusivity, and the culmination of his brand's decade-long dedication to creating impactful designs, and being a positive force for change.
Haring (Basic Art Series)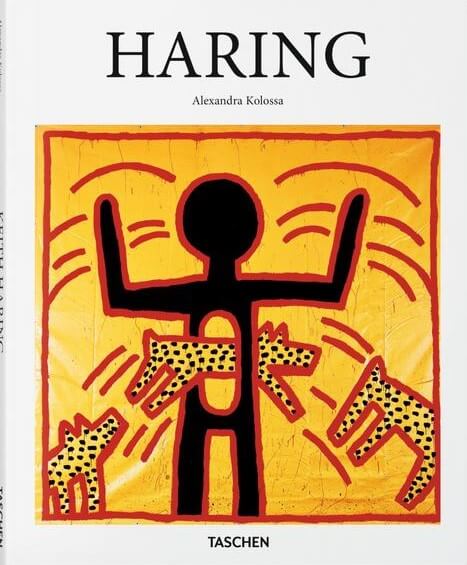 Keith Haring spent little more than a decade in the spotlight, but in his singular blend of street art, graffiti, a Pop sensibility, and cartoon elements, he created stalwarts of modern pop culture as much as vivid social and political statements. From his first subway drawings through to his Pop Shop in SoHo, this concise introduction explores Haring's innovation and activism at the heart of the 1980s New York art scene. In this vivid introduction to Haring's work, author Alexandra Kolossa explores the dynamic life and innovative spirit of this singular artist, who through the accessibility of his visual vocabulary and the strength of his political commitment became one of the most significant artists to emerge from New York's vibrant, downtown community. Get the book here.
Iris Apfel – Accidental Icon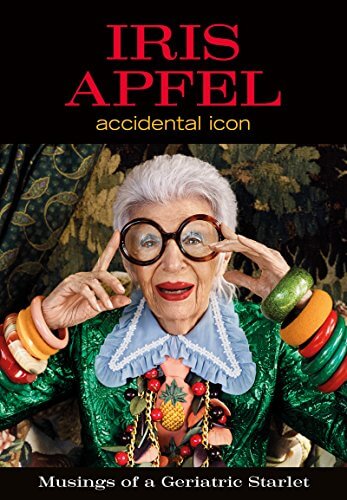 A unique and lavishly illustrated collection of musings, anecdotes, and observations on all matters of life and style, infused with the singular candor, wit, and exuberance of the globally revered 100-year-old fashion icon whose work has been celebrated at the Metropolitan Museum of Art's Costume Institute and by countless fans worldwide. A woman who transcends time and trends, Iris Apfel is a true original, one of the most dynamic personalities in the worlds of fashion, textiles, and interior design. She also acted as a restoration consultant and replicated fabric for the White House over nine presidential administrations. Iris's travels worldwide and a passion for flea markets of all sorts inspired her work and fueled her passion for collecting fashion and accessories. This coffee table book is as fun as the icon herself.
New York by New York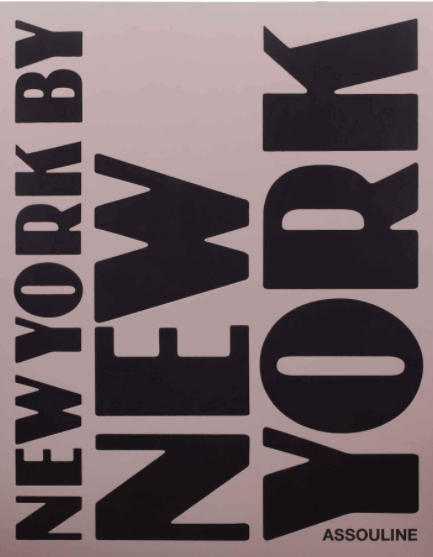 New York is a city whose DNA comes from all over the world, a fantastic and unique place belonging to America yet not completely American. Such a strong cultural personality deserves a book, and Martine Assouline introduces this grand new title "New York by New York" as "a little tribute to the New York I love." Travel through the most important periods of this great city and into all its boroughs, from Manhattan and Brooklyn to the Bronx and Queens to Staten Island with glimpses into its history and the development of its world- renown skyline. Discover stories from immigration in the early twentieth century to Prohibition in the 1920s to the youth revolution in the sixties. Remember the best moments in Broadway and the discos at Studio 54; dream with F. Scott Fitzgerald, Truman Capote, and Audrey Hepburn or Madonna and Jean- Michel Basquiat.
Breaking Ground Architecture by Women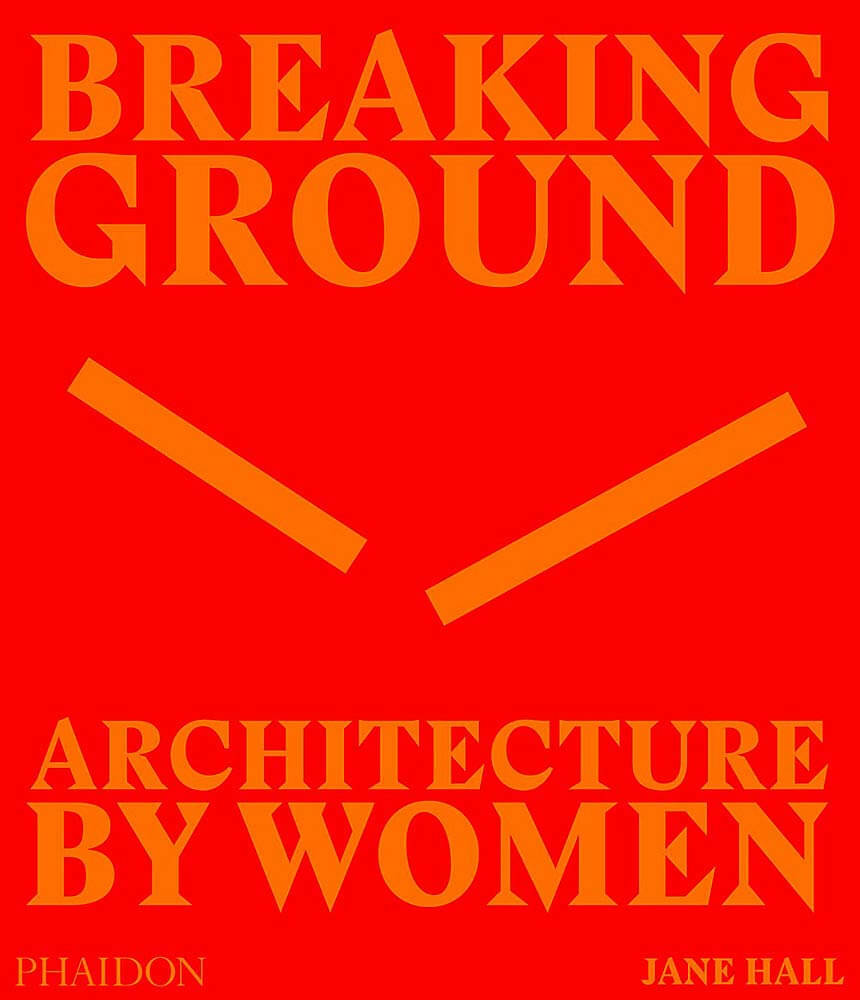 This book is a ground-breaking visual survey of architecture designed by women from the early twentieth century to the present day. 'Would they still call me a diva if I were a man?' asked Zaha Hadid, challenging as she did so more than a century of stereotypes about female architects. In the same spirited approach, Breaking Ground is a pioneering visual manifesto of more than 200 incredible buildings designed by women all over the world. Featuring twentieth-century icons such as Julia Morgan, Eileen Gray and Lina Bo Bardi, and the best contemporary talent, from Kazuyo Sejima to Elizabeth Diller and Grafton Architects, this book is, above all else, a ground-breaking celebration of extraordinary architecture.
The New Black Vanguard: Photography between Fashion and Art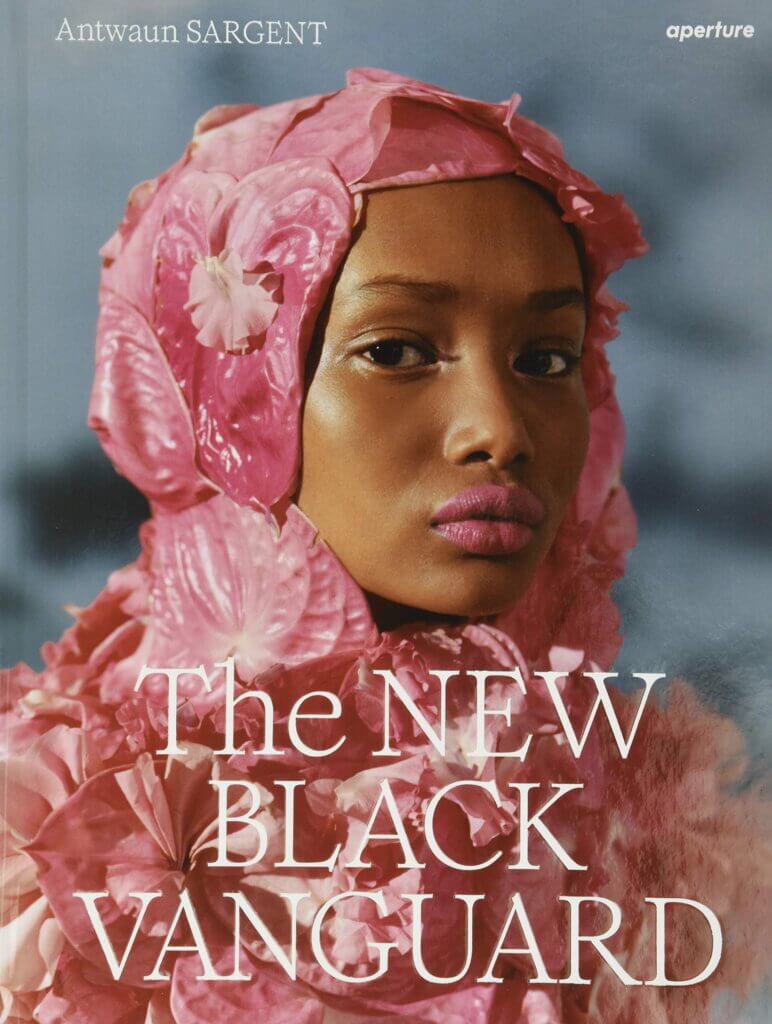 In The New Black Vanguard: Photography between Art and Fashion, curator and critic Antwaun Sargent addresses a radical transformation taking place in fashion and art today. The featuring of the Black figure and Black runway and cover models in the media and art has been one marker of increasingly inclusive fashion and art communities. More critically, however, the contemporary visual vocabulary around beauty and the body has been re-infused with new vitality and substance thanks to an increase in powerful images authored by an international community of Black photographers.
All-American Ads from the 90s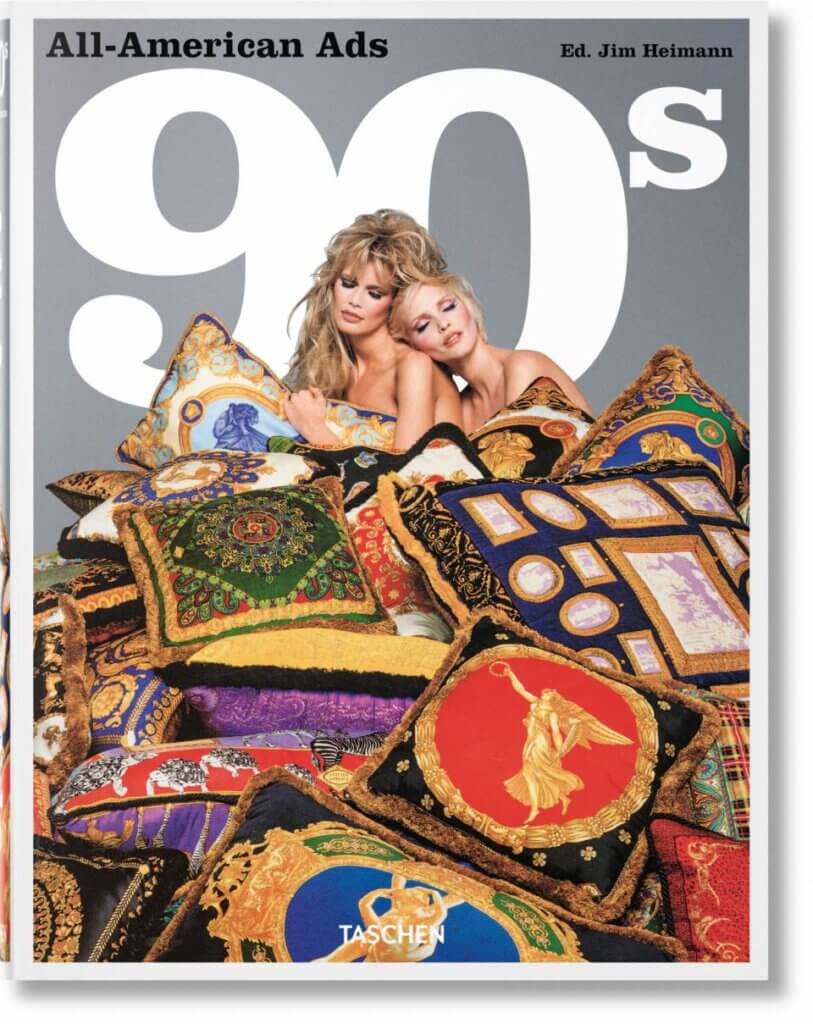 The book provides deep insights into American society in the 1990s. If keywords like Game Boy, Playstation, Spice Girls, Nicktoons, Beverly Hills, 90210 or Tamagotchi trigger increased salivation in you, then this is a case of acute 1990s nostalgia and this volume is made for you: 680 pages of advertising from an era when Baywatch rhymed with "crotch," cheap credit gave the U.S. a consumer boom, and Bill Clinton was hormonally devoted to Monica Lewinsky – fashion, cars, movies, spirits, consumer electronics, and more. And if the 90s are not your thing, don't worry. The All-American Ads book series is also available for any other decade. Maybe the 60s or 70s interest you more?