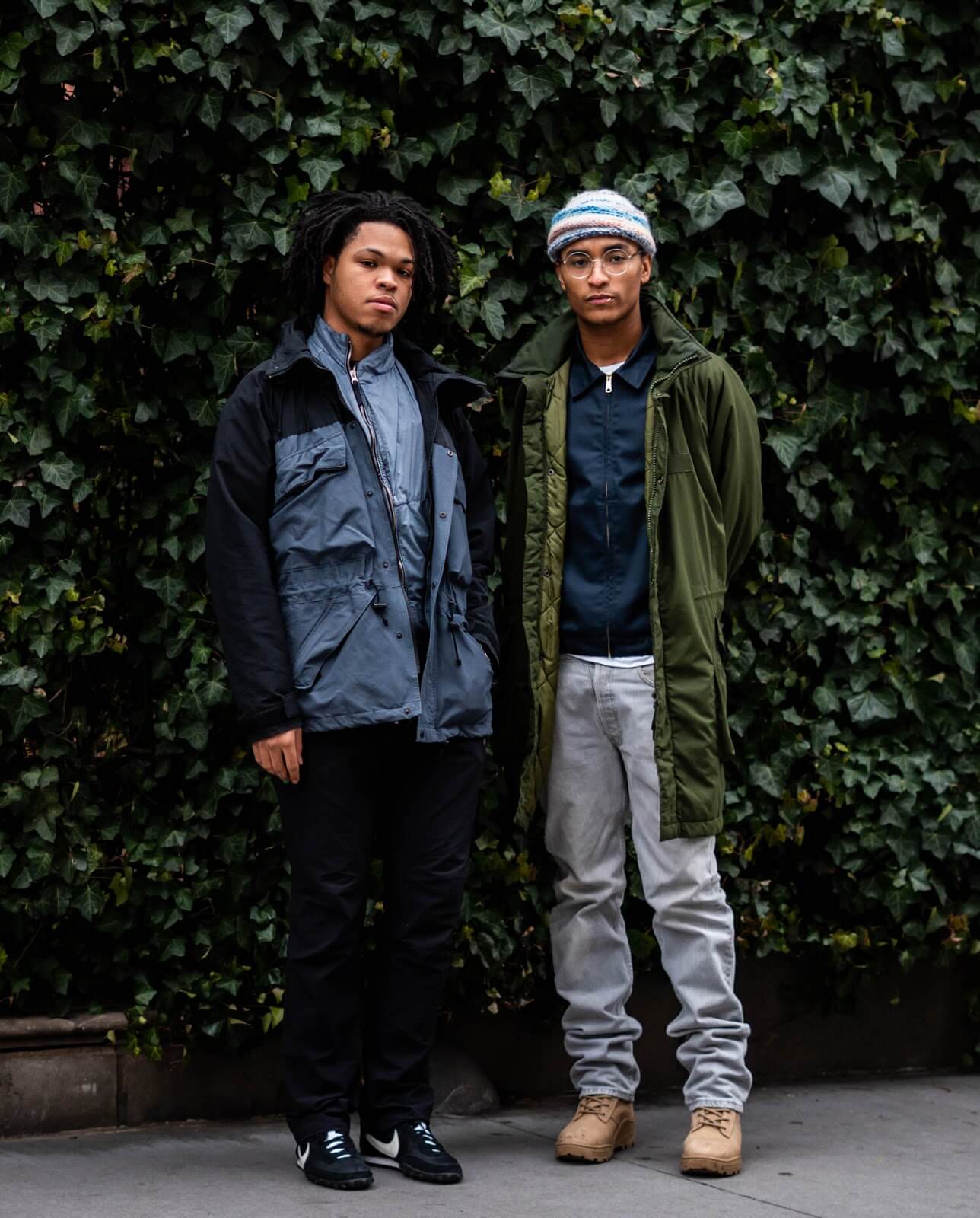 We all find ourselves in a place in our lives where we want more. Whether it's in relationships, financially, or in our career, we strive to be the best versions of ourselves. Yet often, our voices stay unheard and our passions are overshadowed by the rush of the world. With so much raw potential roaming out there, it's hard to know where and how we can truly showcase what we have to offer. If we're lucky enough, we might just find some friends to help us out. Thankfully, "Same Friends" takes on that mission.

In April of this year, two young dreamers, Aren and Frank, found themselves wanting more. Both living in NYC, they felt inspired by their surroundings. The need to create a space for people like them, people with visions, ideas, and creations led them to a concept. They felt there needed to be an establishment that not only celebrates but also navigates artists in their desired direction.

With an opportunity for all types of mediums and talents, "Same Friends" doesn't only stick to one thing. They strive for versatility. More than marketing, more than managing, and more than branding, "Same Friends" is everybody's friend in need.

TITLE got the chance to speak to the CEOs themselves and get an in-depth understanding of the origin, intention, and future of "Same Friends".

How would you describe your true identity?
We believe our true identity is deep-rooted in our emphasis on community. Working with our friends keeps our work extremely organic, which is something we always try to maintain. 
How did living in New York City influence the establishment of "Same Friends"?
The NYC downtown ecosystem is pretty much the foundation of our company. It's an amazing place to easily surround yourself with like-minded people who create work in all sorts of mediums. This inspired us to want a platform to showcase all these different people and create really exciting stuff that appeals to us and generations after.
Why is it important to represent the unheard?
Both of us come from places where working in a creative field isn't realistic, Aren being from Baltimore and Frank from The Bronx. There are people in those places who are extremely talented but don't know how to navigate and aren't able to have a voice. We were those people ourselves and we know how frustrating it is when you feel underrated or overlooked.
How have your past experiences and occupations helped you in creating your brand?
We've had the opportunity to work around people we respect and also learn a lot from. Picking up game from working at boutiques in Soho, the conversations we've had at bars or at parties, etc. All these moments still inspire Same Friends daily and they're what keep us going. 
‍
Has the pandemic affected your workflow?
If anything, the pandemic has made our workflow increase! Before, we lived about an hour away from each other so we would just meet in Manhattan and work from there. Now, we've been staying in the same house since May so it's been nonstop. This pandemic really gave us time to slow down and have time to think so we see it as a blessing in disguise
Can you tell us a little bit about how you guys started "Same Friends"? What's the meaning behind the name?
We started the company in our heads before anything was real. We were working at a store together and both at a place in our lives where we wanted to do more. All these people around us were doing such amazing things and we would constantly talk about being involved or working on our own projects jokingly. In about April of this year, we decided to make it a proper business. 
The name Same Friends is actually pretty straight forward. Everything we do is involving our friends or our "network". Our name almost acts as our company ethos in a way!
What are your future goals and plans for "Same Friends"?
We hope to become a fully sustainable creative agency with offices in America and Europe. Another big goal is to work on a production space where we can screen print, embroider, manufacture products, etc. We want a place where kids like us can come and work on their creative endeavors.
---
Are there any unexpected hurdles you came across when building your brand?

We wish someone would have taught us how to properly set up a business earlier in our lives. We had to ask our friends so many questions and be completely annoying until we figured everything out. Lack of information is maybe the biggest hurdle for anybody in a creative field. 
What advice would you give young entrepreneurs?
Have patience and keep working but also, ask for help!
Never be afraid to ask questions, always stay curious because there is ALWAYS room to learn.
‍