Get ready to relive the glory days with Umbro's latest collection! This season, the sportswear brand is tapping into the current trend for nostalgia and retro fashion by digging into its archives to bring back iconic 90s references. Whether you're a fan of the brand or just love 90s fashion, you're sure to find something you love in this collection. Umbro has been a staple in the sportswear world for almost a century, and its commitment to quality and timeless design has made it a favorite among sportswear enthusiasts and fashion-conscious consumers alike. With its latest collection, Umbro is showing that the 90s are still alive and kicking!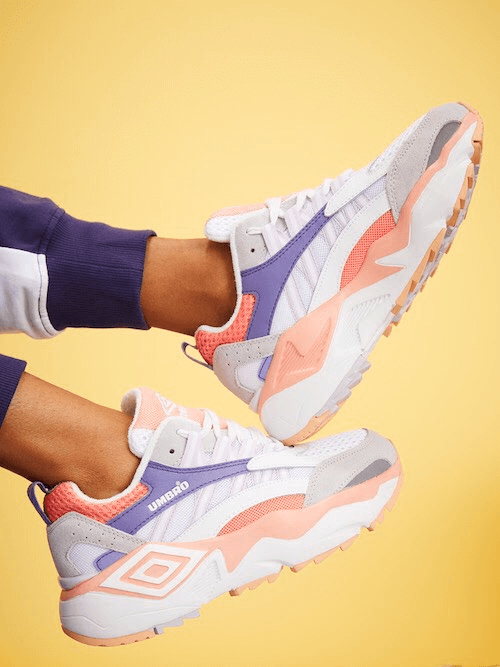 ‍ The women's collection features monochrome and pastel sneakers like the Umbro Neptune and Feira, paired with stylish cropped tracksuit jackets and dungarees. This retro look is perfect for festivals or just adding some 90s flavor to your everyday wardrobe. Embrace your inner MTV with this collection and get ready to make some unforgettable memories this summer! The men's collection takes its cue from Alberto Guerrini, the Italian designer known for his "Gabber Eleganza" esthetics. This style has recently returned to the mainstream and is the perfect way to add some underground edge to your look. The reworked Neptune and Run M sneakers are perfect for completing a full 2-piece tracksuit or for wearing with the Defiant and Olympio football jerseys. You'll be turning heads with this bold and daring look.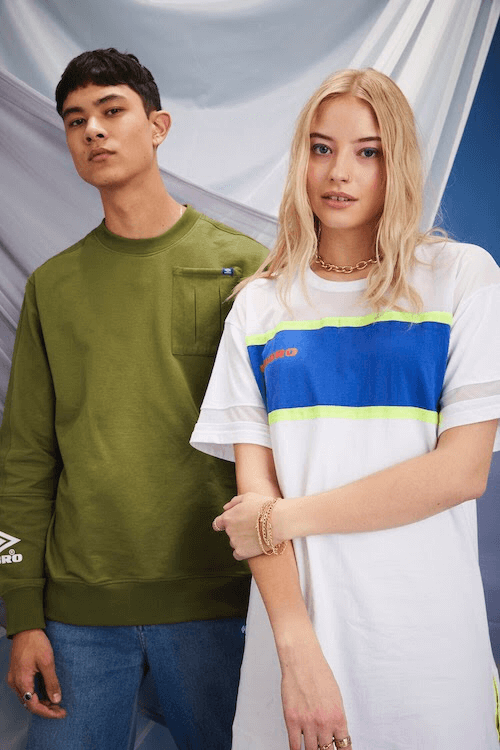 ‍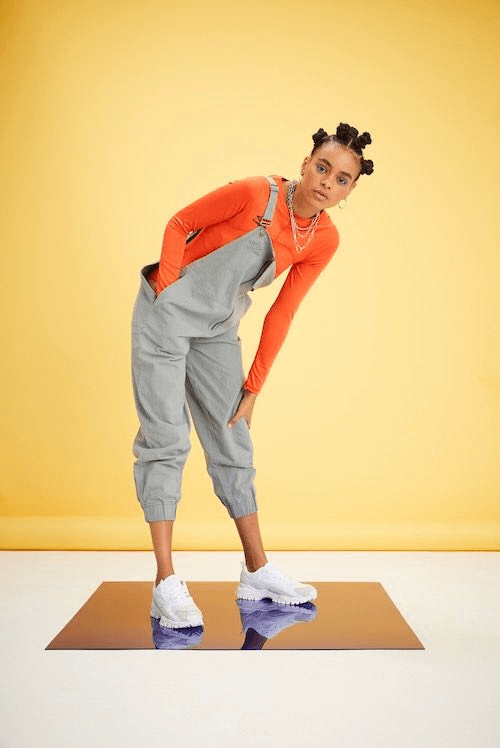 ‍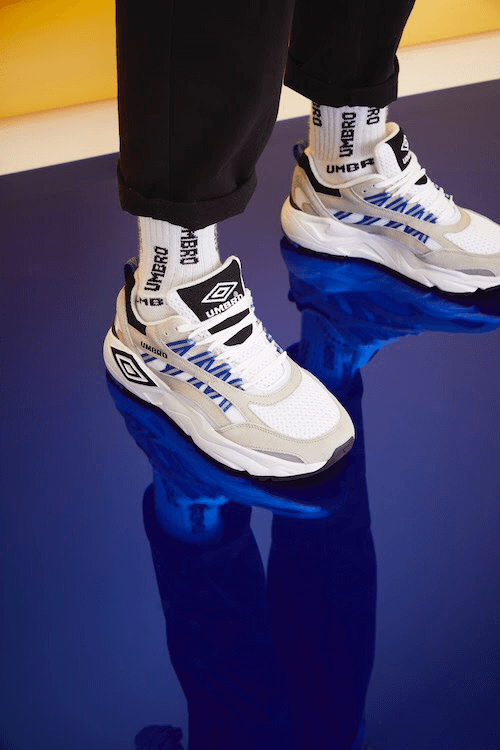 ‍ Umbro's latest collection is more than just clothes – it's a statement about the power of nostalgia and the influence of 90s fashion on contemporary style. With its focus on quality and attention to detail, Umbro's designs are built to last, so you can wear them now and love them forever. So why not step back in time and embrace the glory of the 90s with Umbro's latest collection? In conclusion, Umbro's throwback collection is a must-have for anyone who loves 90s fashion and wants to add some retro flair to their wardrobe. With its commitment to quality and timeless design, Umbro's latest collection is the perfect way to make a statement and inspire others to embrace their own unique style. So get ready to turn heads and make memories – Umbro's latest collection is here to take you on a journey back in time! ‍