Do you guys have itchy feet as well? Many of us probably had to or will have to cancel their travel plans. Unfortunately, Corona and the disappointing 'summer' weather only increase our wanderlust these days. I guess, in 2020 we all need to be even more patient and creative with our holidays.
‍

But together we can get through this. All we need to do is to keep an open mind to alternatives and look out for great inspirations. And Louis Vuitton offers us a welcoming stimulus with their dreamy Back pack designs. The Backpack Trunk in Monogram Cloud and Monogram Mirror were first introduced during the Fall/Winter 2020 Menswear fashion show.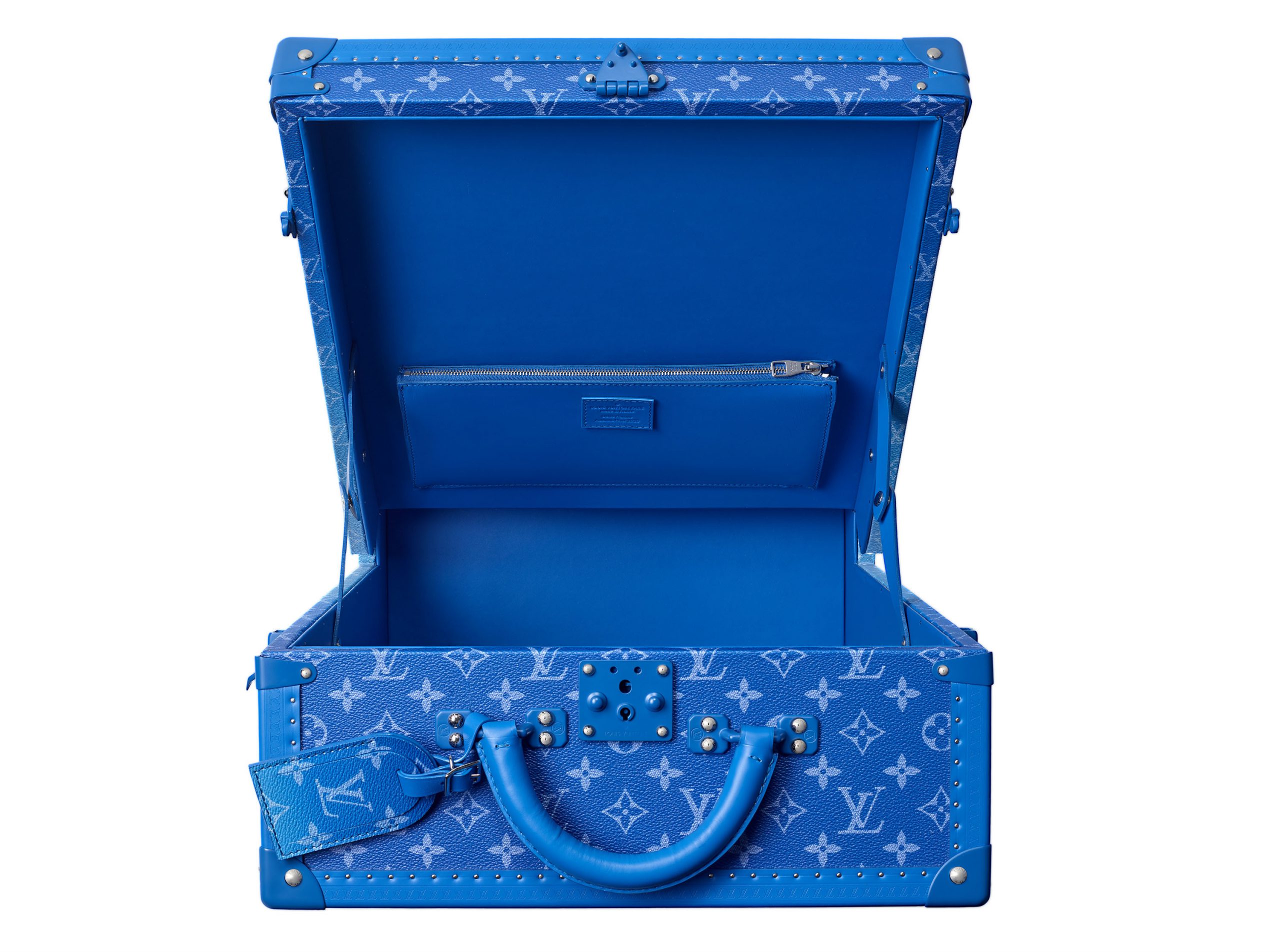 Founded in 1854, Louis Vuitton has brought unique designs to the world and remains the founder's spirit and heritage up until today – the brand has created a genuine "Art of Travel" through their bags, accessories, and luggage. Combining innovation with style, elegance with practicability, audacity clearly shaped Louis Vuitton's history.

The items of this drop, which have been crafted in Asnières, Luis Voitton's first and historic workshop in France, reflect exactly this spirit. On the one side, the Backpack Trunks epitomize trunk making tradition and on the other side play with the boundaries of that craftsmanship. The gradient blue Monogram Cloud canvas and pop of color make you daydream of a blue sky on a sunny day. The Monogram Mirror Backpack Trunk will catch the sun's light and reflect its surroundings. Both trunks will teleport you onto cloud nine of nostalgia and holiday vibes.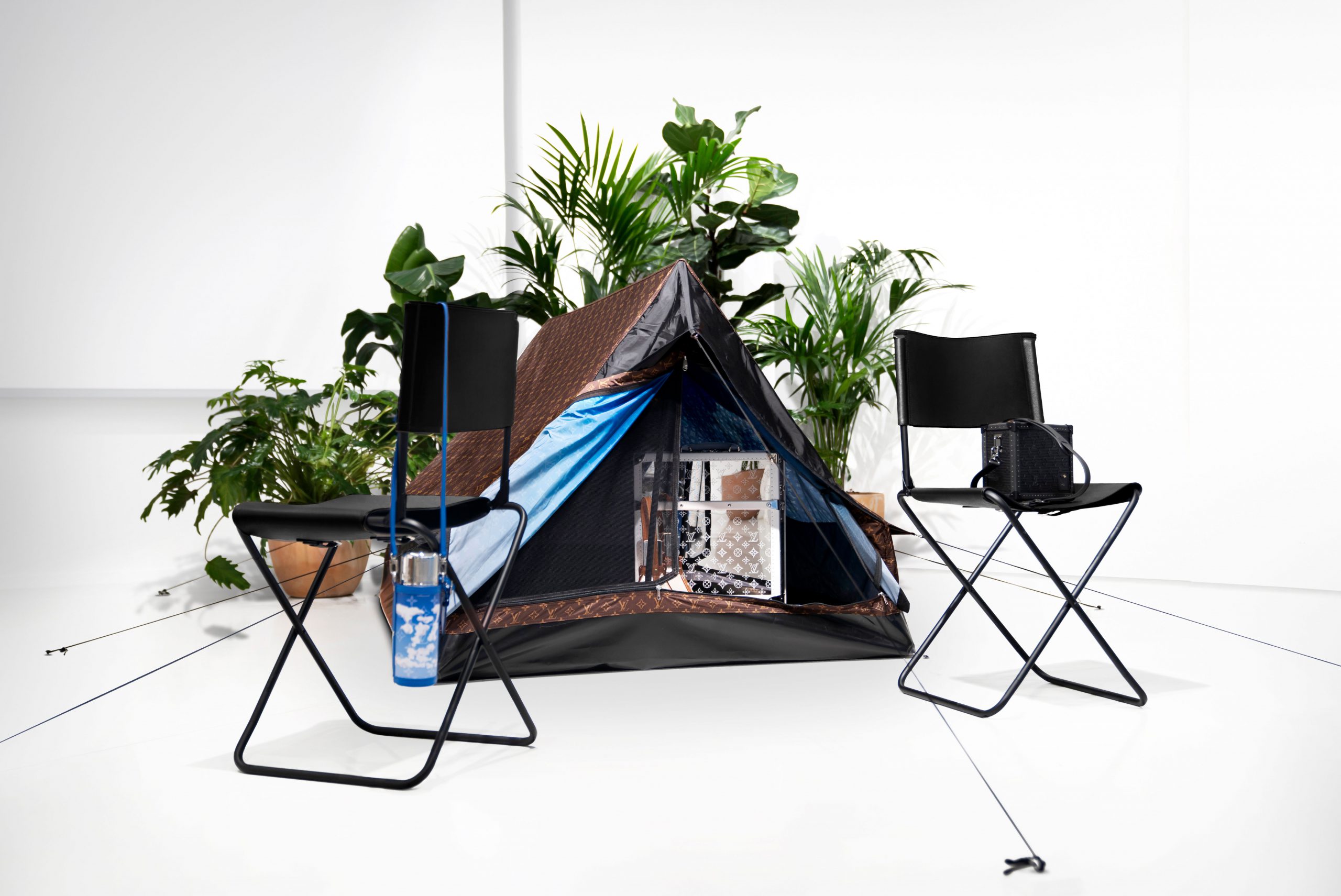 ‍

Although we are all dreaming of jumping on a plane and getting off at some beautiful beach, this year a staycation will have to suffice. But anyone who does not want to relinquish their luxury holiday, Louis Vuitton also presents an optional tent with the Monogram Mirror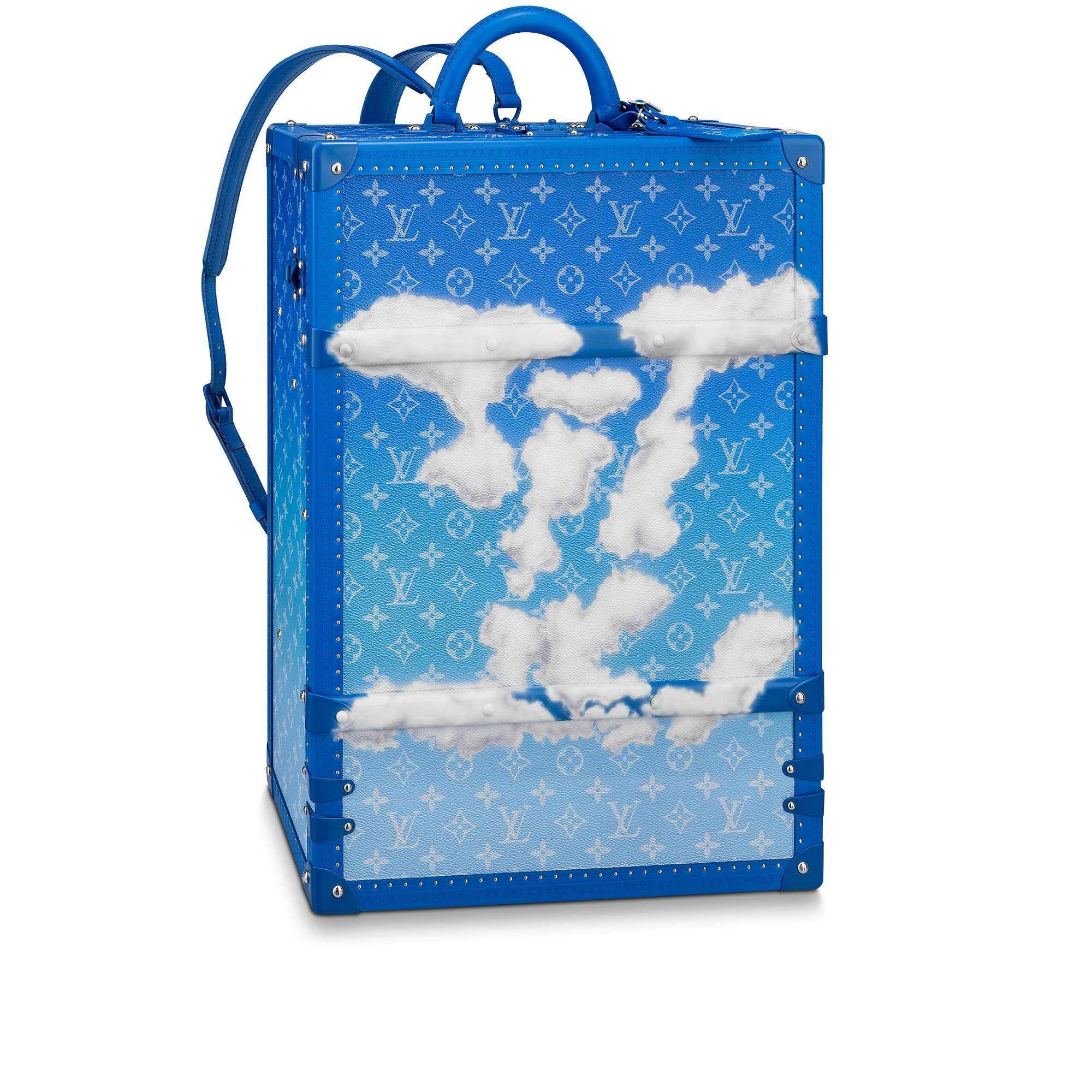 ‍
Backpack Trunk. Fully covered in the brand's monogram and its traditional colorway, the tent is water repellent and hosts two people. Through the blue and white, cloudy interior, one is instantly transported on a surreal journey, even in the last corner of one's garden.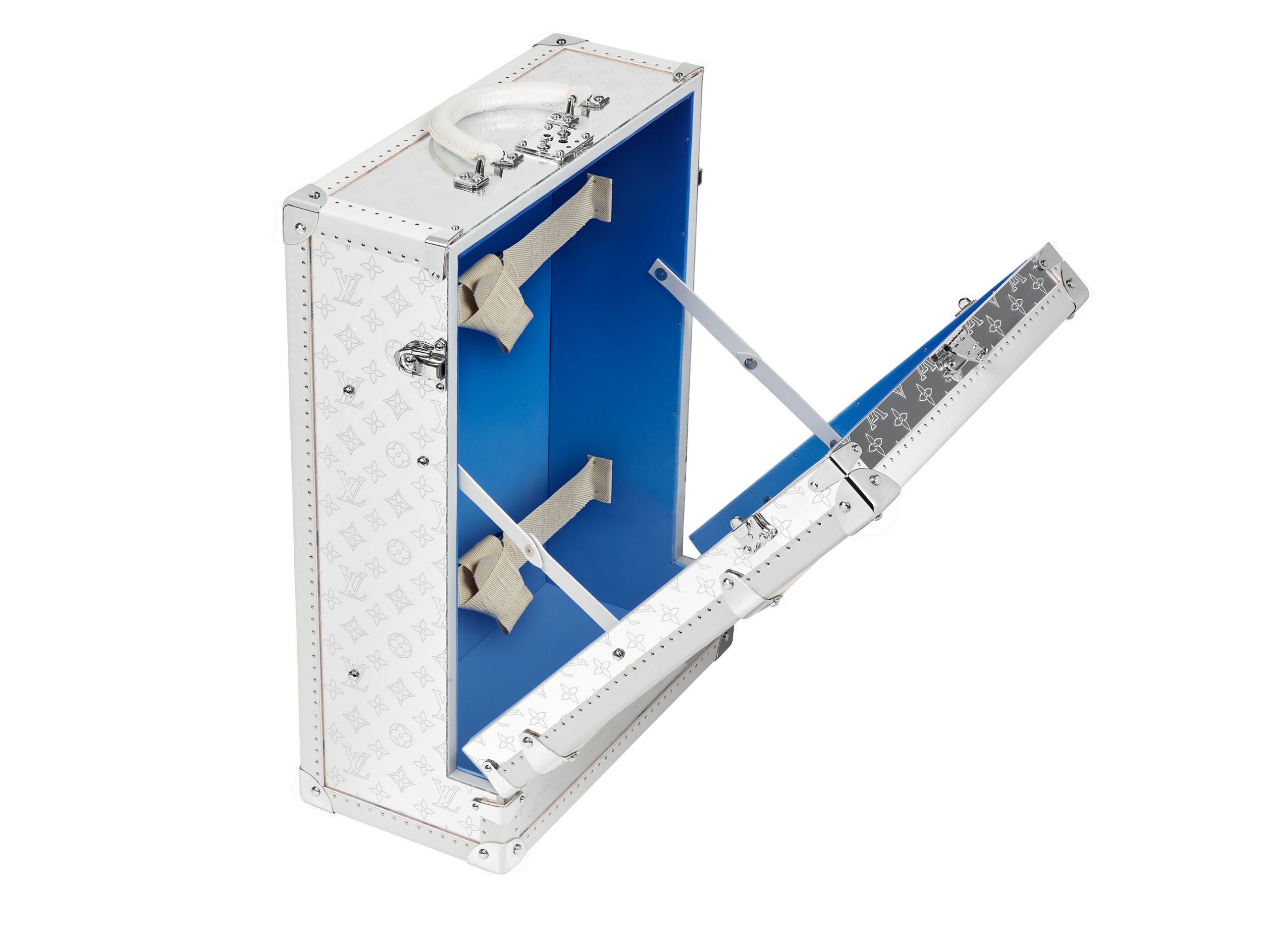 ‍

Not sure whether a camping trip is in desperate need of a Luis Vuitton tent, however, the collection will not matter what awaken your inner-adventurer and maybe even spark your travel ideas for next year.