With over 40 years in business Stüssy is not slowing down.
A pioneer in what was once called surf wear, later club wear and is today known as street wear, the Southern California-born brand now gives us a first glance at their Holiday '21 collection.
In this season we still get the vibes of their birth place – a certain California cool.
As usual the selection ranges from T-shirts to button-downs, sweat gear, pants, jackets and caps all with a spin ahead of most other brands.
Of course still heavily based on work and sports gear, Stüssy was brave enough to tap into the field of suits already over their last seasons and this time they flip the concept of "suiting up" for a special occasion by releasing a matching pair of blazer and pants with a blue pattern that reminds me of a stone-like marble tie dye in an awesome blue tone.
I decided to call it "crinkled shades of stone".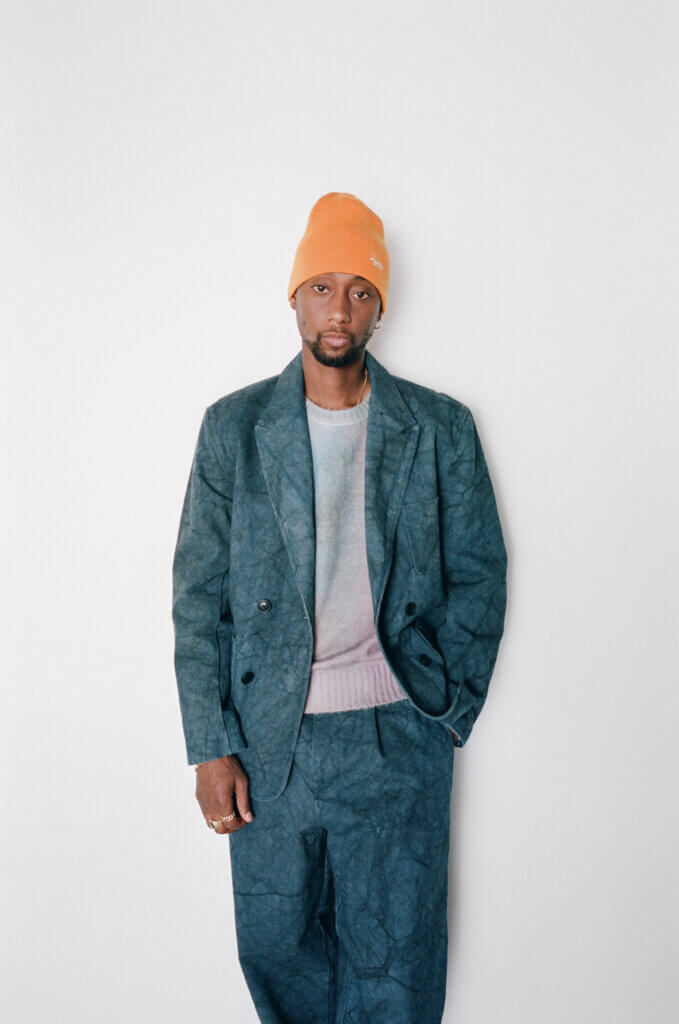 They also revived their classic 90's "Stüssy Sports" graphic which always has been desired by die-hard fans.
In the field of short sleeve shirts, tastefully spiced up with camp collars, Stüssy rules supreme over most other brands. And because a Hawaiian shirt does not have to feature tiki graphics and colorful flowers all the time, this season's favorite of mine is definitely the dreamlike printed pastille-heavy short sleeve.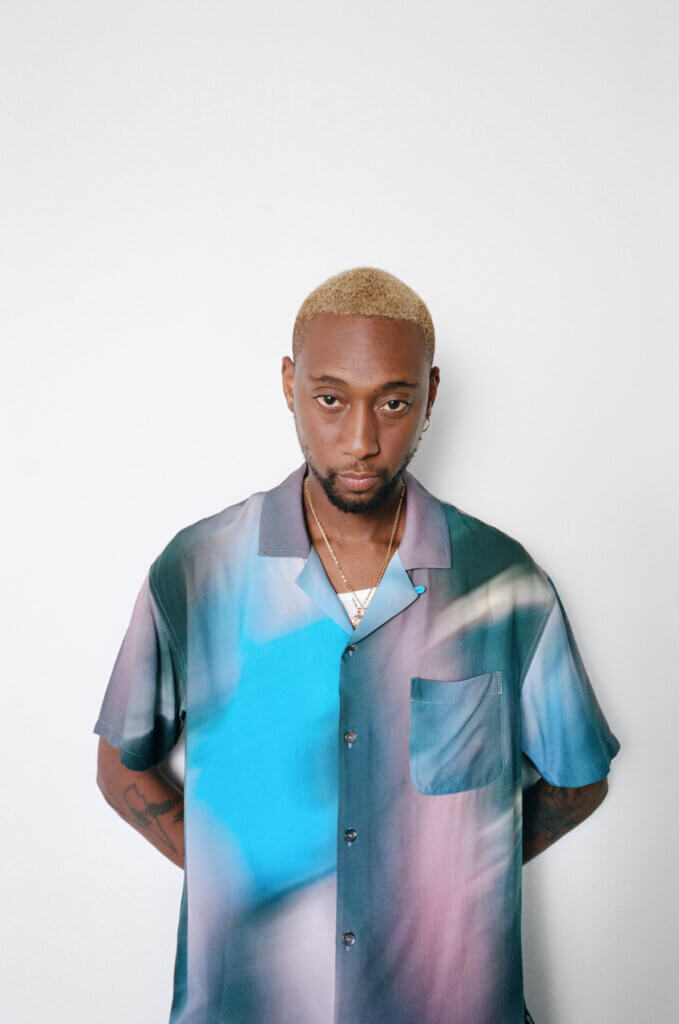 If you have an eye for fashion you might see a difference between the selection of most stores carrying the brand and the brand's own look books.
A collection carrying graphic heavy shirts, sweatpants, suits and "Soprano's-like" knitted polos might sound a little weird, but Stüssy still has a DNA that is rooted in countless cultures from which the brand adapted in a tasteful and respectful way.
A collection has to be made up out of several small collections.
Thats why you might see streetwear-like hoods and sweaters, but also suits with old school 80's cuts.
You can easily build up a wardrobe that perfectly represents yourself without looking like you're wearing a uniform.
Add a double-breasted blazer to a pair of sweatpants and top it with a beanie.
It's 2021 and i love it!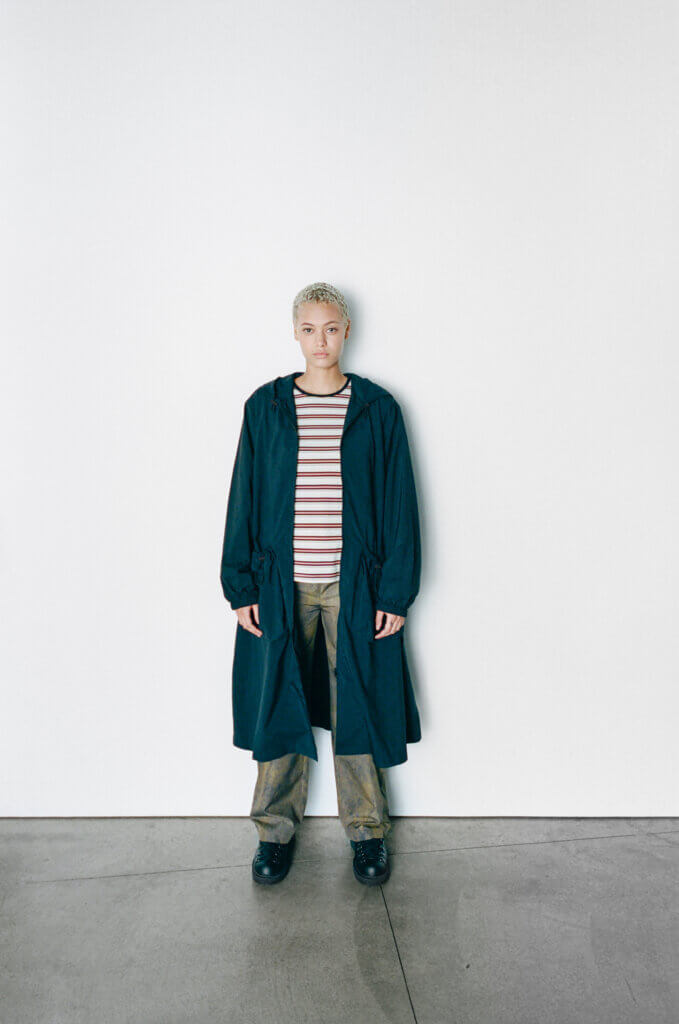 While they unfortunately shrunk their women's collection over the last few seasons we can still find some pieces specifically designed for females with a range of unisex pieces also available.
Stüssy always held the flag up high for tasteful women's clothing and I speak for many people when I say we would love to see their range expand again.
Not only their own merchandise but the footwear selection of every Stüssy look book is something to look out for. Whenever a new shooting pops up you can be sure to see the featured footwear styles to be next season's cool guy shoes.
We have seen Birkenstocks and Salomons being featured at a time when your average sneakerhead would never have dreamed of changing a limited runner for a suede-clad clog. This time we see a lot of white Jordans, AF1 Highs in coke-white, black leather boots and a house shoe-like silhouette like we have seen from TNF or Subu in past seasons.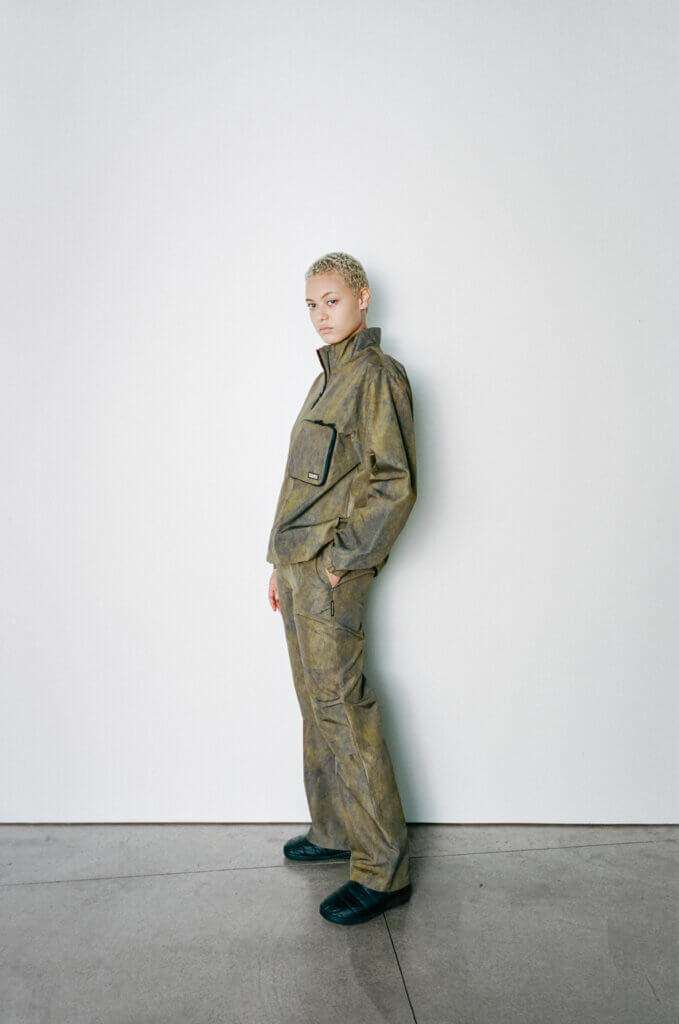 This seasons colors seem to be blush tones of heavy read and neon green.
In the look book tastefully styled to Stüssy regular patterns like woodland camo.
Stüssy was born out of several cultures and therefore continues to offer the perfect wardrobe for everybody who sees himself as a member of the world-wide tribe.
The first delivery of Stüssy's Holiday '21 Collection is now available worldwide.