Maximilanstraße Munich. We all know this place. It's especially impressive during the Christmas season, a wonderful street to stroll along searching for the last Christmas presents. A short mulled wine at the gondolas in front of the Kempinski Hotel makes for a even more successful shopping tour. The typical gifts of the Munich chic society? Of course! – the hip Balenciaga sneakers, the classic Chanel Caviar Bag or the Louis Vuitton Phone Case. But the average consumer likes to hang around in shopping stores. Last minute buying the superfluous festive outfit, that disappears in the closet forever after the holidays. Consumption, consumption, consumption and here no big difference is made between expensive or cheap. In Munich one is not stingy concerning the presents under the tree. And also the rest of the year people love to shop here. Especially the younger generation is going along with the extensive gift shopping, some of them going to their financial limits, if not even beyond that.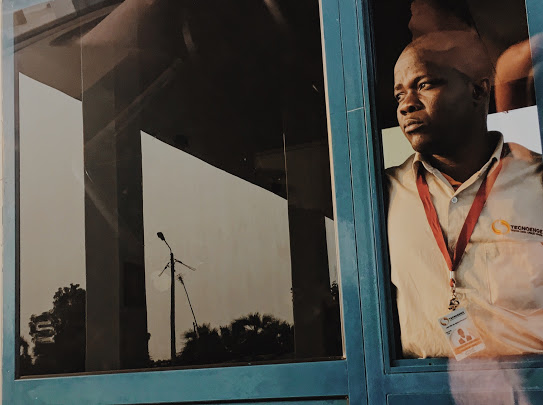 Welcome to the consumer society of the 21st century. Both women and men spend their well-earned money to consume and buy – from clothing, to luxury accessories, interiors, jewellery, watches, cars – materialism has no end and the trend, especially among young people, is on the rise. Job and salary play less and less of a role and the word "saving" hardly exists in the jargon of today's generation.
But where does all this consumption come to an end and what values apart from lifestyle and brand consumption does our society actually represent? To answer myself this question, I went on a trip to Cameroon exactly 3 years ago. At that time planned mainly for family visits and social work, I had firmly resolved to leave the western world behind me to explore for myself which values shape our today's world.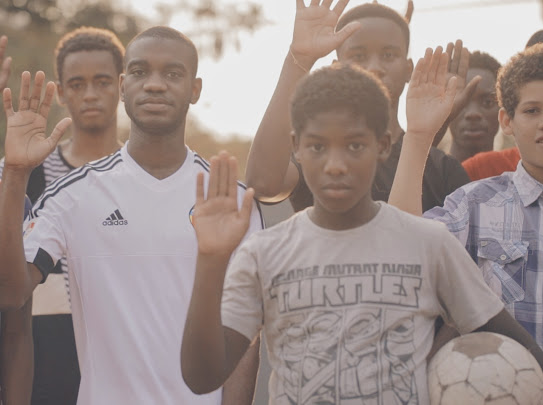 ‍

---
Off into the plane, no phone, no make-up – 4 weeks Central Africa, only me, myself and I. I left the pretty clothes in Munich too. I wanted to get fully involved in a new culture and seek inspiration. When I arrived I was overwhelmed by new impressions, smells and perceptions. I was far away from the western world and immersed myself in a different atmosphere. First impression: Warmth and love despite the few resources available locally. I was thrilled and thought I had finally found what I had been looking for for so long – a world where superficiality and consumption played less of a role.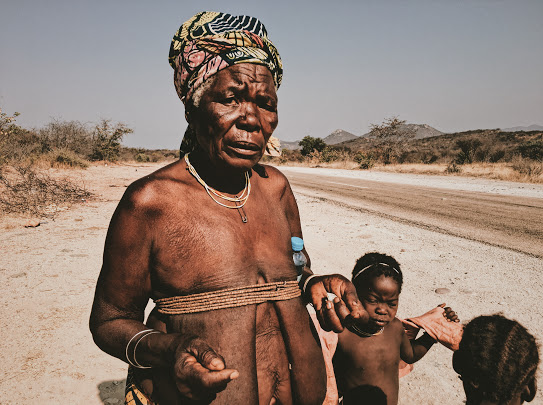 ‍

After a short period of acclimatisation I awoke from my spell and wanted to do more research. My key word? VALUES! Very clear. What did I find? Feminine, proud and imposing African women who care incredibly about their appearance. The Fake-Chanel bag paired with colorful, pompous, vivid robes reflecting the joy and splendour of the culture. Soon I wished my make-up and clothes back and was again caught in the circle of materialism – at least mentally. However, the big difference to the western world: despite the incredible pride of Africans, no one here tried to impress or even to distinguish themselves with materialism.

Back home I drew my conclusion: fortunately I had found the deeper values I had been looking for. Hospitality, security, less judgement of appearance, striving for knowledge despite difficult chances and possibilities. But I was not satisfied and continued to search. I came to the following conclusion:
Fact: We live in a consumer society, no matter where you are.
Hard words, but most of us are victims of consumption, no matter how sustainable and reflective we live.
Is it reprehensible? Of course NO! Do we prefer Nutella to Nutoka? Of course, YES! How to deal with it? I think buying the Gucci bag for 2000€ is not the worst thing, because mankind is naturally superficial and influenced by nature and of course, as long as it's within the realm of discretion, each of us wants to treat ourselves with beautiful merchandise.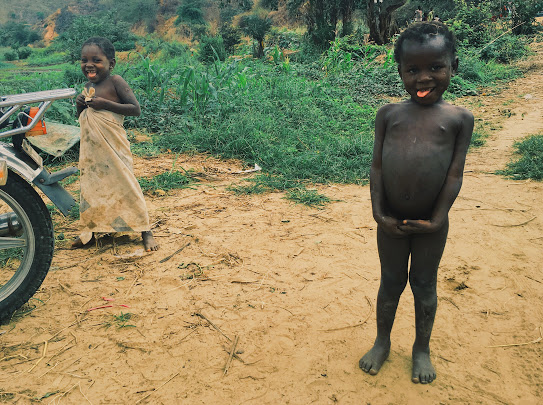 ‍

The important point here is rather reflection and awareness. Awareness that not everyone in the world has the financial means to buy a belt for several hundred Euros. Reflection that you are now buying the 10th superfluous designer handbag, but perhaps you realize that you could move greater things with it.

With more reflection in life we all find the entrance to a gate to positively change our view in many ways.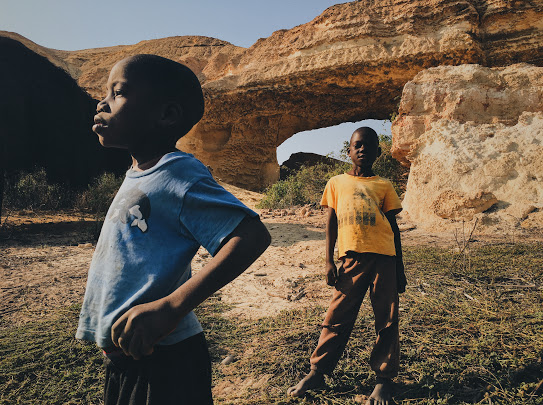 Be the consumer victim, but know that you are. That doesn't make it any better for the environment and the cycle of materialism, but maybe this is how some of us start to rethink and we realize again that while looks and lifestyle are important, they shouldn't be the center of our lives in the whole bubble of social media and shopping frenzy.
Photo: Blake Farber