On 3 March, Netflix released the second season of Next in Fashion, the reality competition show that follows 12 fashion designers as they battle to win the competition. In a matter of days or even hours, the designers race to create fashionable looks based on a theme, which are then presented on the runway before the judges decide who to crown and who to eliminate.
Featuring twelve aspiring fashion designers from across the United States competing for the once-in-a-lifetime opportunity to win a whopping $250,000 and launch their own collection on luxury fashion retailer Net-a-Porter.
Tan France and Gigi Hadid are the hosts and judges, but each episode features a celebrity guest judge. This season's stars include Gigi's sister Bella Hadid, model Hailey Bieber, actress Emma Chamberlain and even the one and only Donatella Versace.
After the catwalk event, France, Hadid and the guest judges will decide which contestant has the best design and which contestant (or contestants) will be sent home. Challenges include making clothes out of flowers and specific fabrics like denim, and in one episode they even have to make clothes based on childhood photos of themselves. When we're down to three contestants, they have to create a runway show of eight outfits to try and win the title.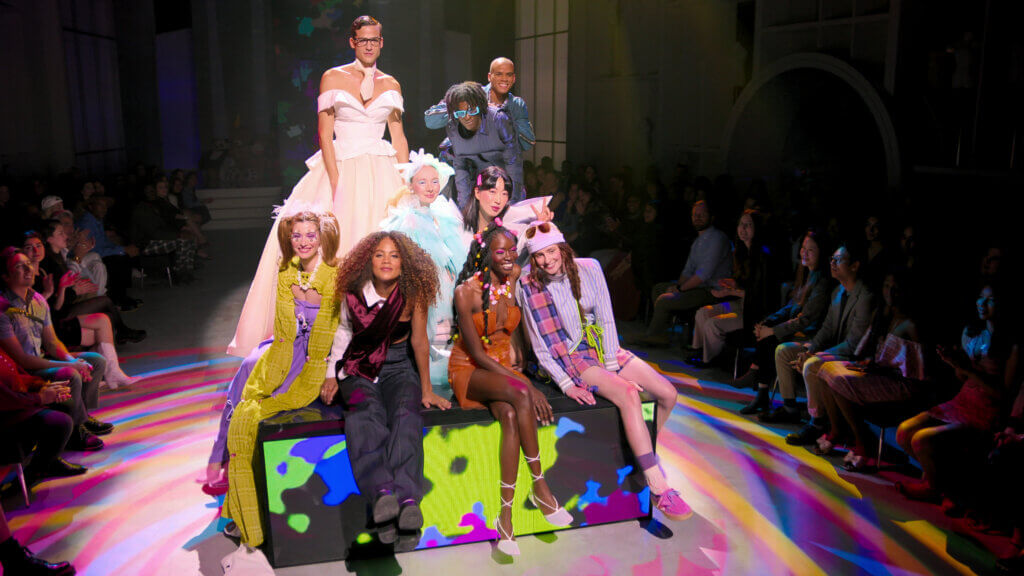 And now, while the show is certainly binge-worthy and well deserving of its place in the Netflix library, it (probably unknowingly and unintentionally) highlights a major problem in the fashion industry as a whole. A problem that is revealed in the title. In each episode, the presenter dramatically teases (as is often the case with such reality formats) that they are looking for THE NEXT BIG THING and that is why they are all here today.
But what is next in fashion? It is definitely a challenge that manifests itself in different looks for the competitors in the game. Does it mean timeless collections and pieces, translated into design that is aimed at the masses and can stand the test of time? Sustainable materials that meet contemporary and zeitgeisty aesthetics and yet remain timeless thanks to expert craftsmanship? No.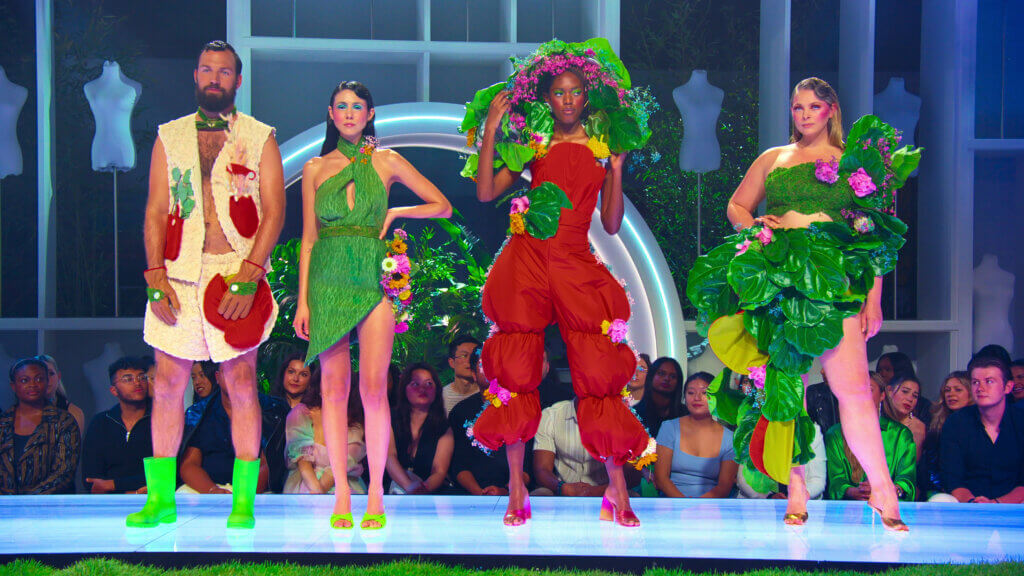 Instead, we get squeaky-clean looks made of lycra and polyester that aren't even good (no wonder with a maximum preparation time of 10 hours). Instead of craftsmanship and sustainability, the young and sometimes established designers rush and push for the next big thing. The joke is that the designs are not all that innovative and new. After all, we know enough about falling and pompous silhouettes and cut-outs.
The show invites you to immerse yourself into the sweet bliss of ignorance and lack of knowledge, that the industry loves so much. If fashion is currently responsible for the majority of CO2 emissions and filling up landfill after landfill, then we need some things, but not THE NEXT BIG THING.
It's not a criticism of the show, and certainly not of the young designers. It is, rather, a criticism of the fashion machine itself, which is always striving for more, with no idea of what more is.