It's finally winter again, which – in my calendar – means that it's time to rearrange your wardrobe. Of course the good folks at Uniqlo blessed us with their Ultra Light Down jackets, which basically turn every jacket into a winter jacket if layered right, but it's more fun and satisfying to start from scratch.
Headwear
Let's start out with headwear. Knit beanies have been a thing since basically everybody started knitting during Covid and the annual "beanie of the year" award clearly goes to Supreme's range of knit beanies. The Gradient Crotchet Beanie unfortunately already dropped (and of course sold out) when you are reading this, but the not-less funky Space-Dye Beanie has not been released yet, so keep your eyes open to score the yellow purple one, when it hits the shelves.

Trust me. Earflaps are a thing in 2022 and of course everybody from Supreme to Palace to basically anybody is adding an ear flap cap to their current season. To show you what's hot this season, just have a look at Heresy also known as "the brand that has Winter headwear on lock" – The Pill Beanie is a style of hat that comes close to a traditional Central and South Asian karakul hat, the Groundsman Cap brings out the ear flaps and the Lunisolar Beanie not only has mystical all over graphic, but also comes without a cuff, which is as "2022" as it gets.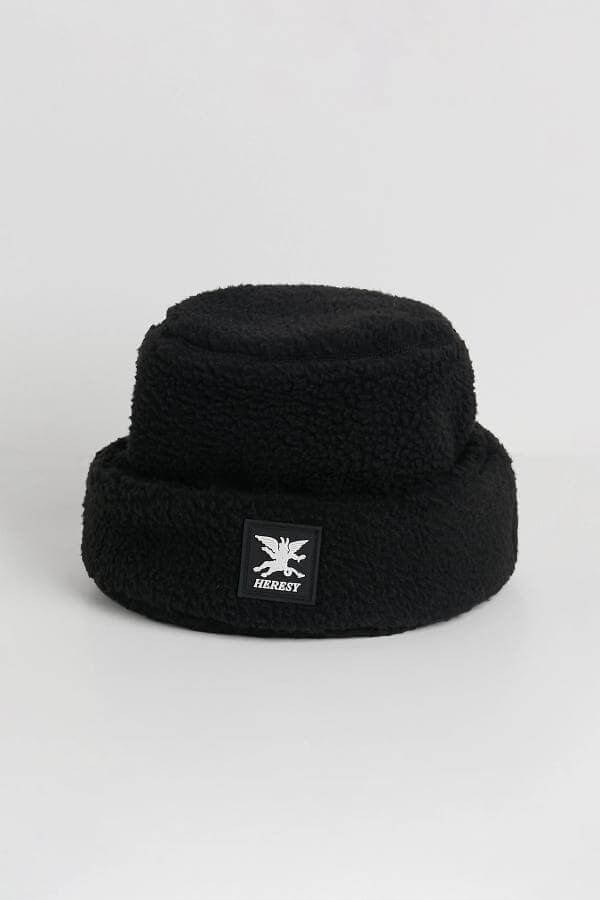 Get as playful as you want when it comes to beanies this year. Sci-Fi Fantasy, Always Do What You Should Do and Dime got you covered. If you want to get most out of your buck go for the Always Reversible Cuff Beanie because – as the name suggests – it's reversible. So you get two beanies for the price of one.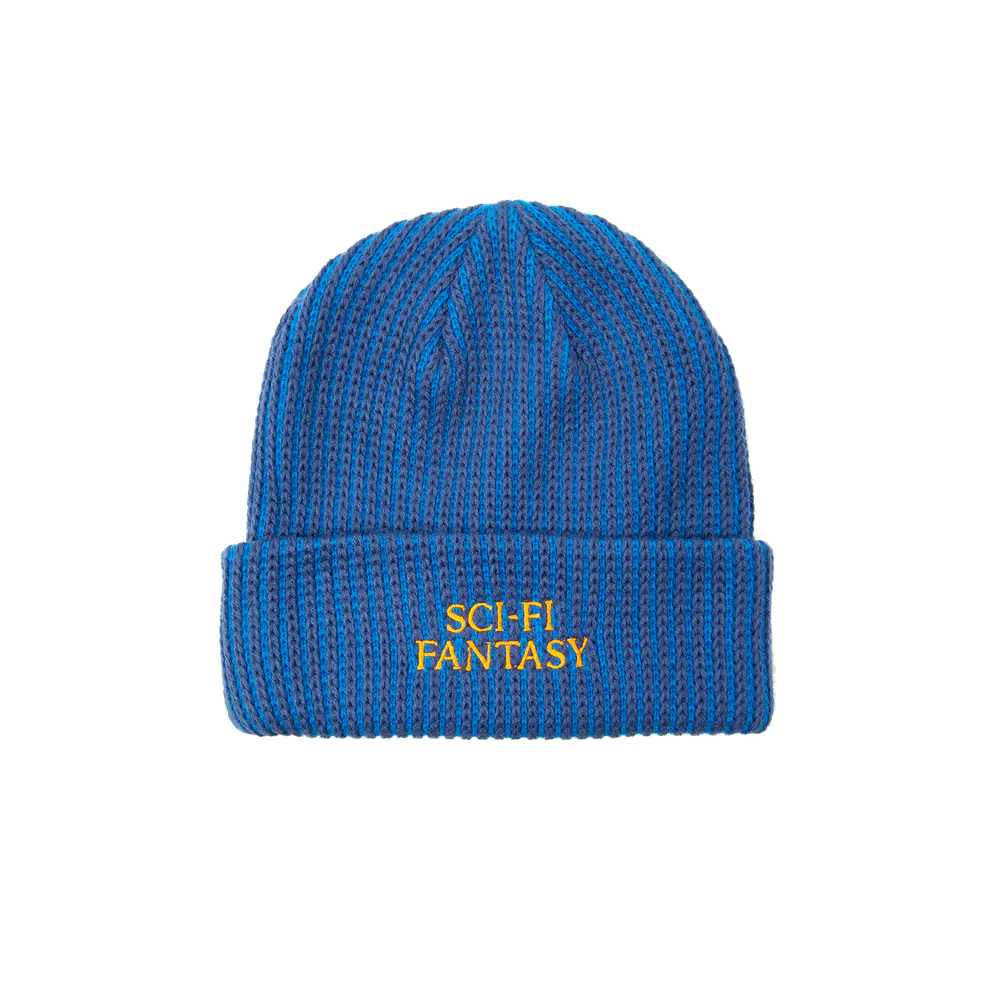 Fleeces
Fleece SZN already started in Fall, but there are still too many brands releasing dope fleeces before we can talk of a plush overkill. Thisisneverthat offers a very tonal cheetah print fleece and Obey presents the Romie Fleece, which pattern reminds me of flowers and those potato-based stamps you did in grade school. I'm all for it.
Braindead's Mesherpa Zip Jacket comes in a nutmeg color accompanied by contrasting mesh pockets and paneling. Just like Obey's fleece, this one sports a more dressed up collar, so you don't feel that childish and more grown up… while wearing your colorful teddy bear-like upper.
Jackets
Nothing beats the cold like a puffer jacket. If anybody asks me about puffers, my first answer is usually "Just buy a Nuptse". The North Face's iconic down jacket is – and always will be – the best choice, but as we are talking "fashion" here, let's have a look at some more out of the box spins on this classic style.
Dime rarely disappoints and this season's Sherpa Puffer Jacket has a classic simple design clothed in wavy custom quilting and fleece. Best of both worlds.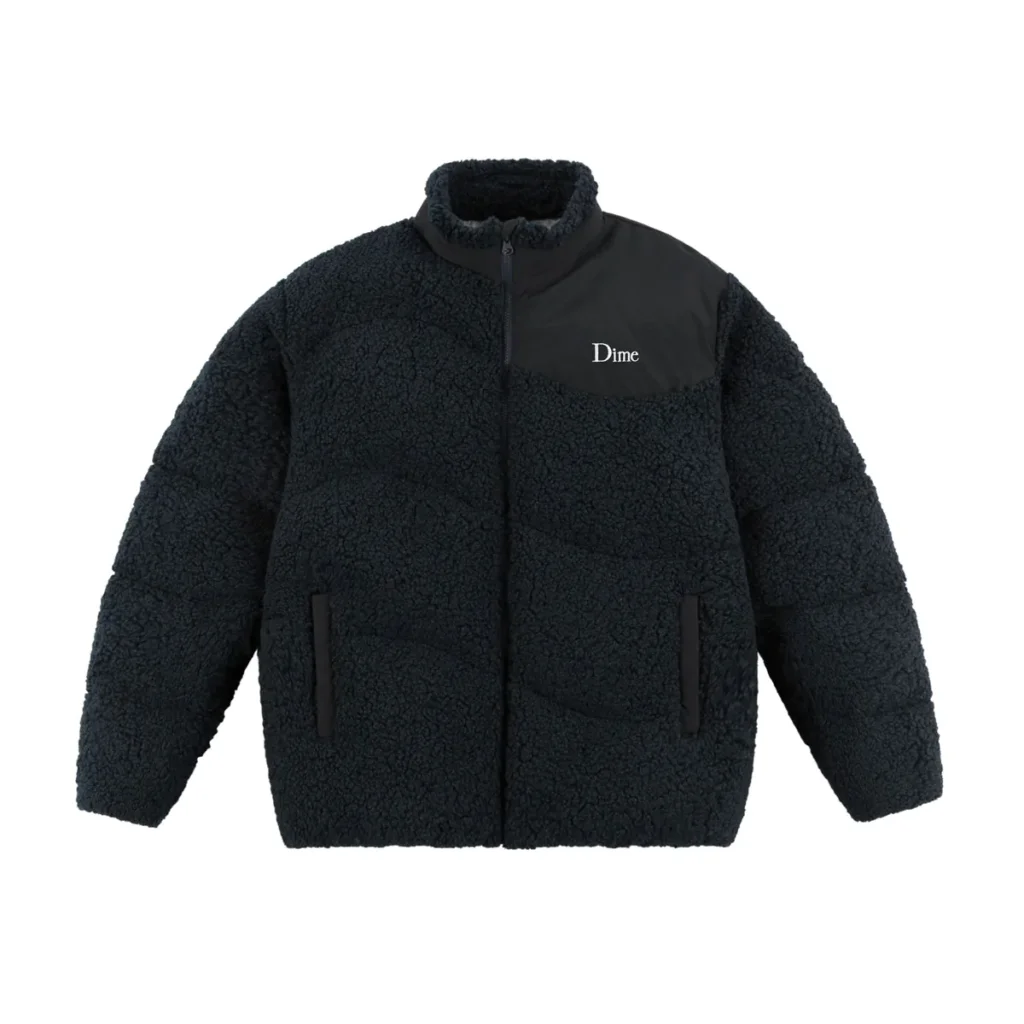 Stüssy's Recycled Nylon Down Puffer only features a small logo embroidery on the left cuff, but the dyed blue color way does the talk. It looks like a winter night sky, but promise me, it will keep you warm like a spring day. Heresy was already mentioned above, but the UK-based brand can not only do perfect accessories, their Moss Puffer gives a new spin on camouflage – a mysterious, wood-kind of spin. It's one of the most interesting "graphic" jackets this season.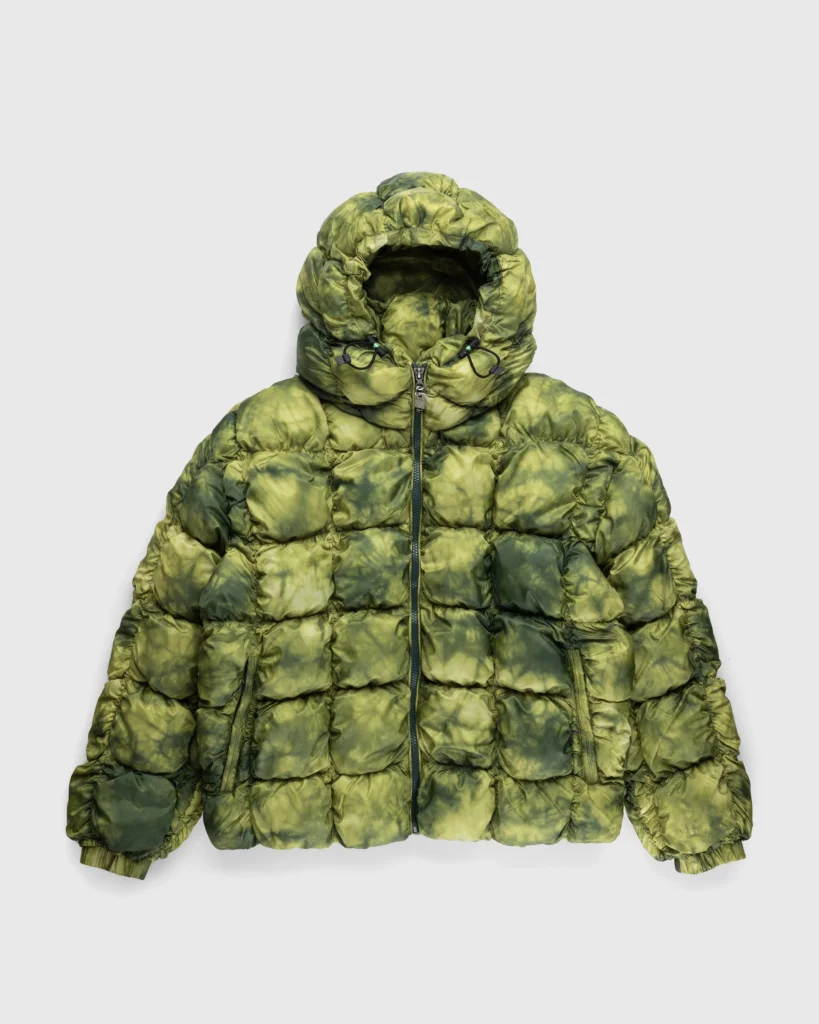 I was never that interested in Italian Y2K brands, therefore I never got into Diesel, but their Ralle Jacket is completely out of competition when it comes to craziness and everybody needs at least one completely crazy, f-ed up jacket in his closet. Liberaiders is a Japanese brand inspired by "military, travelling, Rock'n Roll and photography", but is also one of my favorite brands, that I don't have a single piece of. The Level 8 Tactical Down Jacket would be a perfect start to get more into the brand – It also looks suitable for an exhibition to Siberia or a trip to the moon.
Berlin-based brand Arys is a master in producing outerwear that does not have to be flashy to convince you into buying a new jacket each season. One of their stand out pieces is the Paramount Parka. It's advertised as "the last coat you may ever purchase", which sounds like a threat, but is more of a promise. The coat is water-repellent, of course windproof and breathable and just stunning.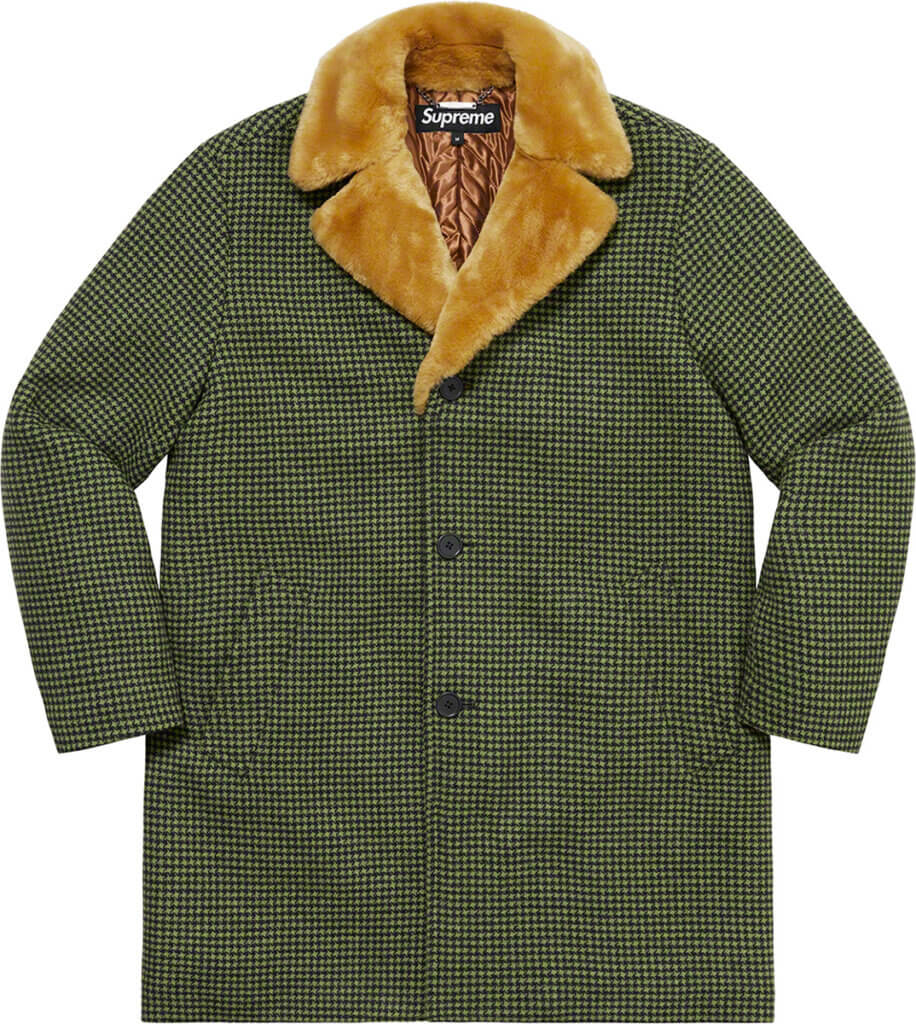 Talking about coats. Supreme's Fur Collar Car Coat has not been released yet, so make sure to check your go-to "what's dropping on Supreme this week"-IG accounts to don't miss it. It's already called the "Kramer Coat" among Supreme heads, because it could easily be placed in the prop department at a Seinfeld taping. Are you into fur collars? Alpha Industries has released the B3 Faux Fur many seasons ago, but this classic sheep coat (For which no sheep were hurt) is always a good and classy choice. Talking about good and classy… The Belted Mac Coat by Ami is always a shure shot.
Almost too many options to pick your new winter wardrobe out of, right? If you are overwhelmed, just relax. Last season's pick up will still fit and over-buying is not always the solution to everything, but if you enjoy stepping out into each season in a new get up, you hopefully found some new inspiration to rebuild your winter wardrobe.