Her name bespeaks for her designs: high quality, genderless, bold — are some of the most evident adjectives that come to our mind when we get to know Giorgiandreazza's work, even though her eclectic approach to fashion points to many more attributes that hardly allow for making any specific definition. 
In own her words, the lack of concrete concepts is what the Venetian designer, who is now based in Milan, aims to convey in her latest collection, which is made to order, made to measure and made for entities in an attempt to make room for transformative power to define oneself in fluid terms.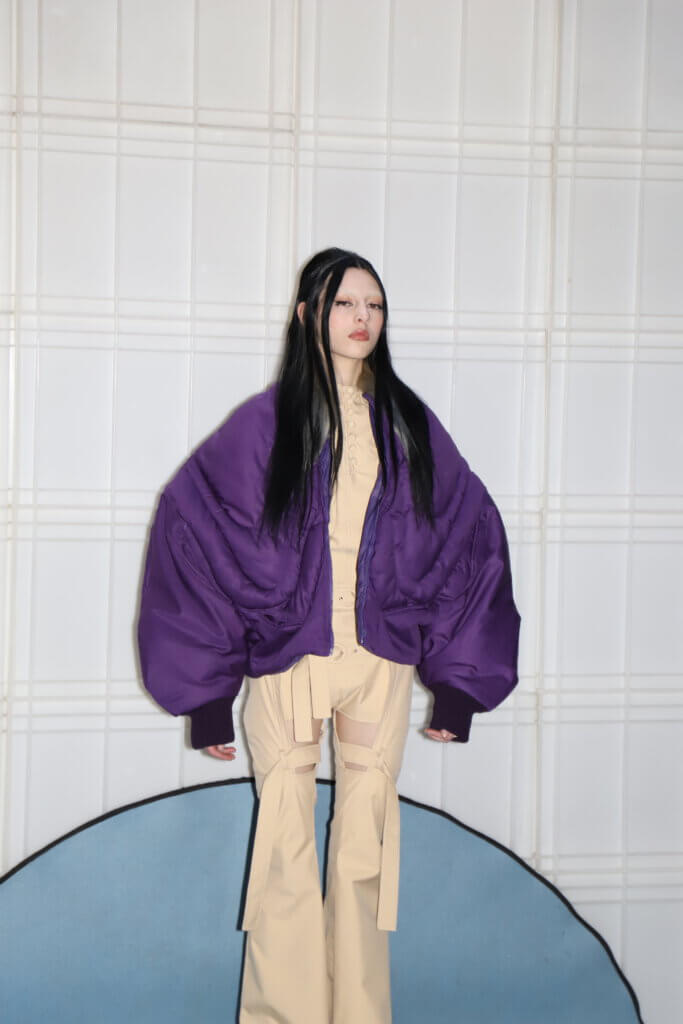 "My creations are super feminine now. But if you like a particular part of your body, for example, your hips, I can create a model to show them." To this, Giorgiandreazza adds that she isn't only exhibiting a chosen part of someone's body but their psyche, too, as the design reveals what makes an entity feel at their best in a particular moment.
Giorgiandreazza's cutouts are playful and in sync with today's trends where deconstructed style is informing and inspiring urban and semi-formal looks. Infused with a 60's-inspired twist, her garments and accessories meet their true essence along the lines of dramatic styling and self-expression, manifesting the vogue that favours a strong styling for determined personalities over wearing designer-only clothing as a statement of wealth.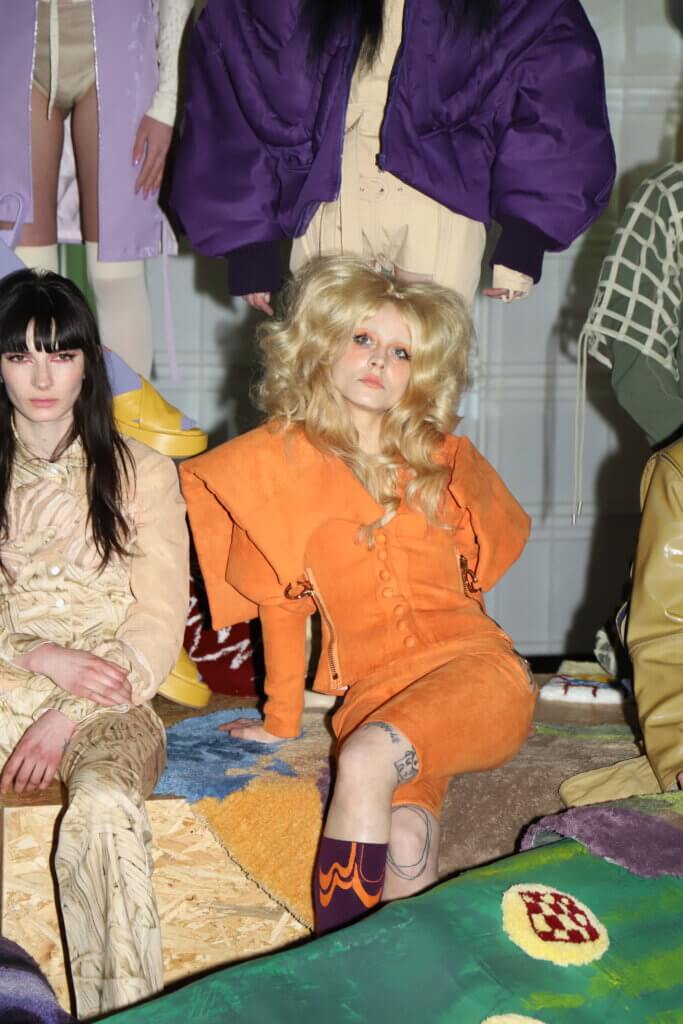 With her campaign, which wittiness and ironic suspense are reminiscent of Paris-based Rombaut and Dutch queen of denim Sophie Hardeman, Giorgiandreazza strives for elegant, creative and intuitive high aesthetics. Embedded in complex details, her pieces evolve around socio-cultural consciousness by mixing different materials, including waterproof and bulletproof technology and upcycled fabrics. "I just want people to understand the dynamics of clothes as a game. My clothes are basically made for playing: you can destroy them, mess them up, compose them," and be able to create anything with them. 
So, who is Giorgiandreazza and where's she now? The designer founded her eponymous label in 2019, only a year after finishing her major in Fashion Design at Nuova Accademia di Belle Arti (NABA) in Milan. Her powerful styling finds roots in her fascination for the 90s, pop music and rave culture that with a touch of Twiggy style results in a more radical kind of Mary Quant.
Giorgiandreazza considers that she designs for ideas and the flamboyance of those ideas are today worn by Sita Bella, Myss Keta and other personalities known for their 'more is more' looks. Keep an eye on her work!