A well-dressed crowd of people formed in front of the entrance to the Cleanteam dry cleaning company on Storkower Straße. The designer duo Jale Richert and Michele Beil once again focused on the pure unconventional with the presentation of their Fall Winter collection. The RICHERT BEIL runway show also took place outside of Berlin Fashion Week, which is a welcome change for Berlin fashion scene. 
‍
Richert Beil also demonstrated how important hygiene is in a not too distant future in relation to textiles. The autumn winter runway show took place in the textile cleaning company Cleanteam Berlin and thus not only offered a very special technical environment, but also showed how important it is to care for high-quality textiles properly. In collaboration with Cleanteam, a very special it-piece was created: a recycled cotton shirt made from the remaining stock of Swedish bed sheets. 

Not only from an innovative point of view, Richert Beil scored a full hit with this show, but also aesthetically. The collection is called UTOPIA, but in the first few minutes of the show it reminds of a pessimistic dystopia. Gothic like make-up, sunken faces, little color. However, the excellent tailoring art that is visible through the many tailored pieces is very optimistic.
‍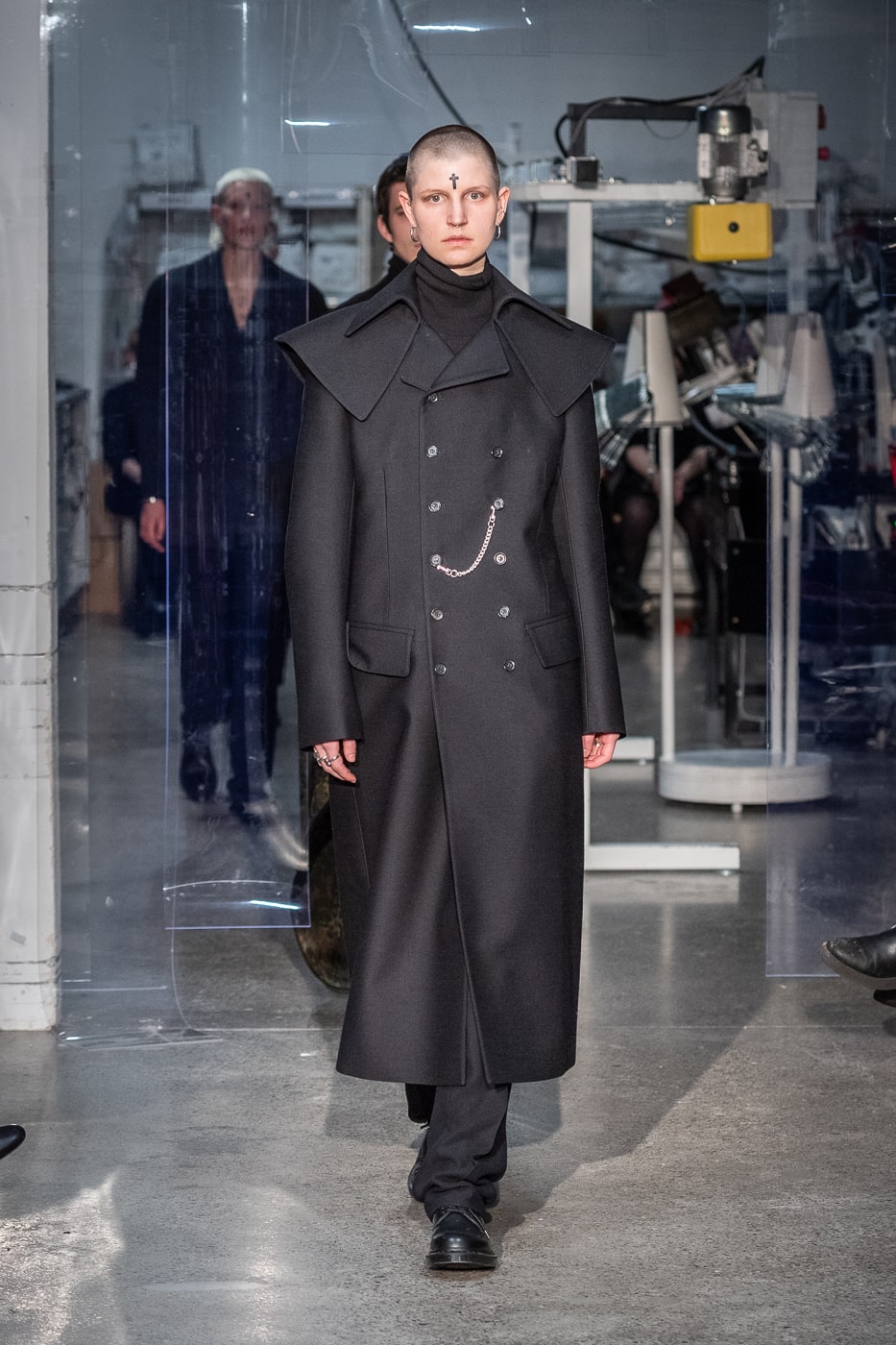 ‍
After the first four looks, the mood changes: labeled tops, signal colors, camouflage patterns and oversized shoppers complete the perfectly tailored collection. Here, avant-garde modernity is skillfully combined with the classic. The diverse selection of models, which has remained positive in everyones head, is also more than contemporary. This collection made clear that unisex clothing is no longer rocket science. Of course, the cuts are similar on all genders and it becomes clear how unimportant the sex is under the garment. The choice of fabrics is much more important – which could not be more interesting. Functional clothing meets high-quality suit fabrics. An encounter with military details also takes place and takes away the camouflage's aggressiveness due to the completely different use of the fabrics. 
‍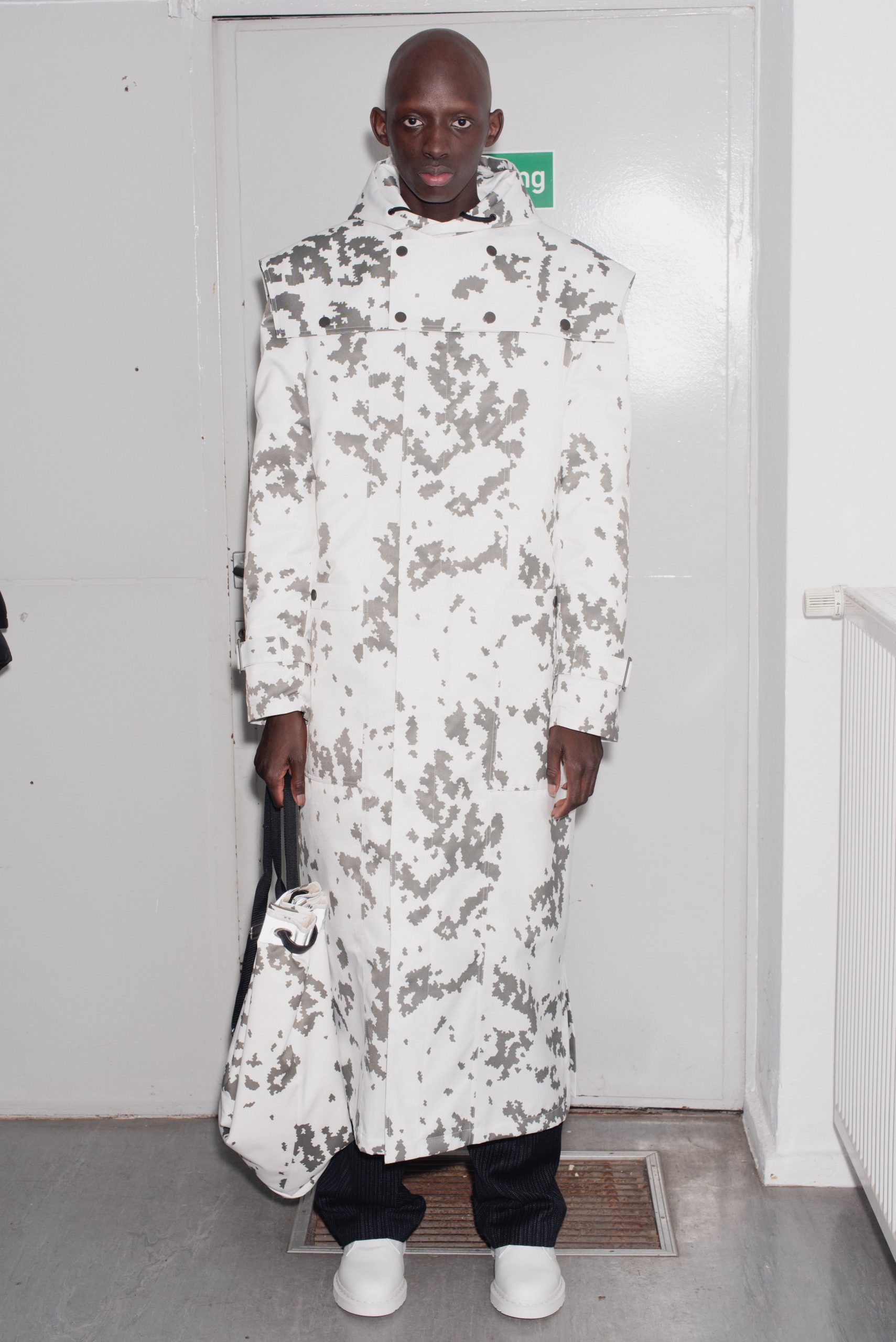 ‍
Richert Beil made statements at different levels without being too smart alec. In the end, not only the unconventional presentation was convincing. But also the ability of the artist duo across the board.
‍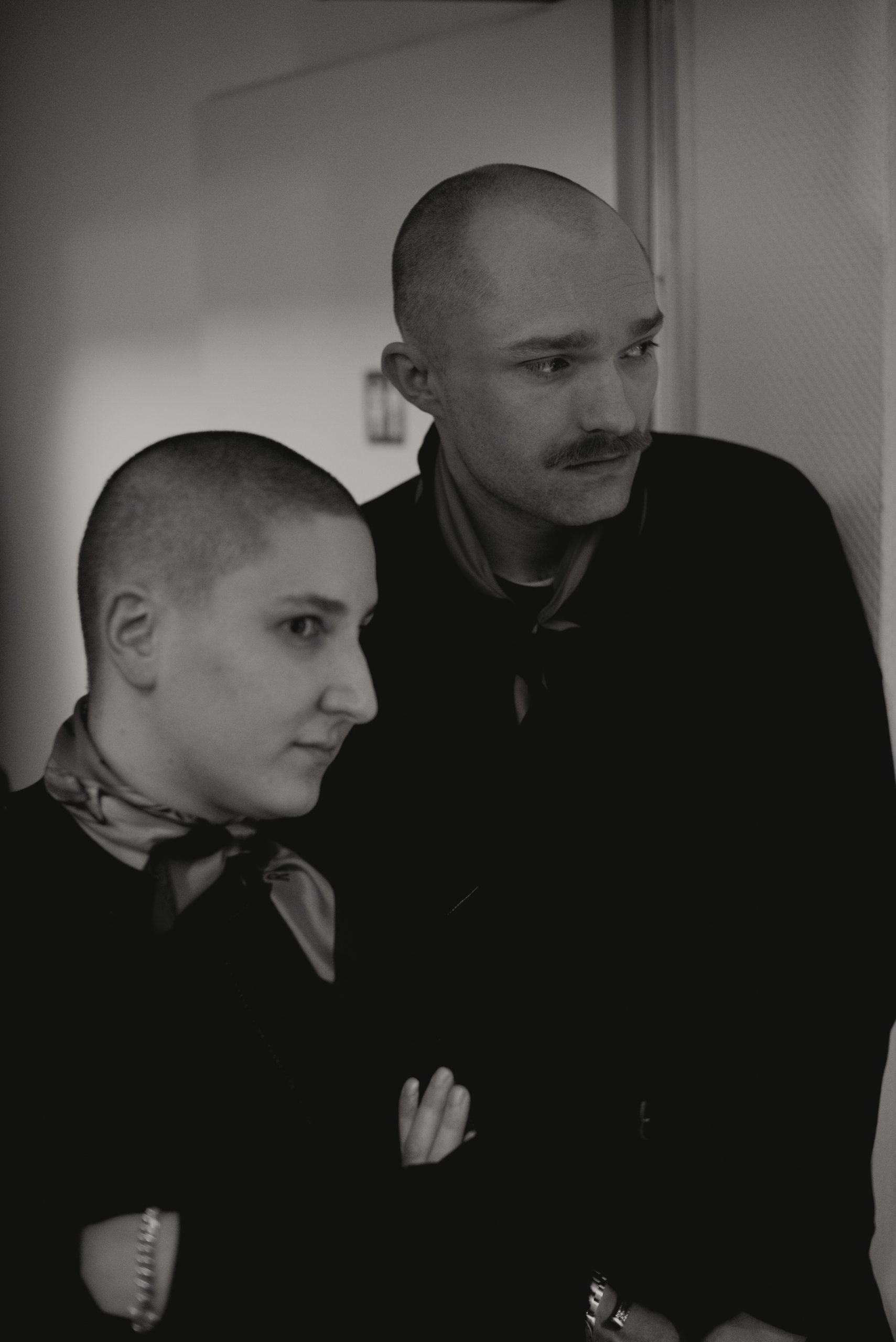 ‍

---
Photo runway: KOWA Berlin + Julian Wiesemes
Photo backstage: Peter Oliver Wolff
‍