#COP26 is a project initiated by the United Nations Climate Change Conference, Art Partner and the UNESCO's Regional Bureau for Sciences in Latin America and the Caribbean. Together, they are proud to present #CreateCOP26, a competition and virtual exhibition engaging young artists on themes of climate change. Inspired by the youth climate movement, the event is dedicated to a generation mobilized and aware that they are inheriting a planet in peril.
What is COP26?
The 2021 United Nations Climate Change Conference, also known as COP26, is the 26th United Nations Climate Change Conference of the Parties which is taking place in Glasgow on October 31st through November 12th, 2021. Held every year since 1995, it will bring together world leaders and global stakeholders to accelerate action towards the goals of the Paris Agreement from 2016 and the UN Framework Convention on Climate Change. Read more about the COP26 goals: https://ukcop26.org/cop26-goals.
The event kicked off with an open call running between July 20 through September 20, 2021. Applicants between the ages of 14 and 30 were encouraged to submit work in any medium with any message that shares their view on the climate crisis. The finalists would receive $10,000, $5,000 and $2,000 (USD). Their works, along with 20 applicants awarded honourable mentions, will be featured on the ArtPartner.com platform. The eight jurors of the competition received hundreds of submissions from 54 countries across six continents, and selected nine finalists. Revealed on October 25, 2021, they awarded the first prize to Camila Jaber, 25, from Mexico for her short film, "I Am Cenote."
The judges:
● Lidia Brito, UNESCO Regional Bureau Director for Sciences in Latin America and the Caribbean
● Han Feng, artist
● Candice Marks, senior global agent, Art Partner
● Tyler Mitchell, photographer and filmmaker
● Marina Testino, advocate for sustainable fashion
● Ferdinando Verderi, creative director of Vogue Italia
● Matt Williams, curator at Camden Art Centre, London
● Shaway Yeh, Founder of Yehyehyeh and Group Style Editorial Director of Modern Media in China
The organizations supporting #CreateCOP26:
Art Partner is a leading artist management and full-service film and photography production company. In addition to representing a roster of world-class creative talent, Art Partner consults and executes projects which engage, mobilize and build universes for their clients. Art Partner – overseen by Giovanni and Amber Testino – also recognises the negative effects of the fashion industry on the environment and since 2015 has been working to develop practical and creative approaches to climate action: implementing a net-zero carbon neutral policy across all three Art Partner offices, designing leading sustainable production practices and working with non-profits, brands and industry leaders to highlight global sustainability initiatives and create comprehensive communications strategies. In 2019, developed by president Amber Testino, #CreateCOP25 proposed an artistic-based competition adjacent to the UN Climate Change Conference that could rally collective awareness around the event.
The United Nations Educational, Scientific and Cultural Organization (UNESCO) seeks to build peace through international cooperation in Education, the Sciences and Culture. UNESCO programmes contribute to the achievement of the Sustainable Development Goals defined in Agenda 2030, adopted by the UN General Assembly in 2015. UNESCO has a unique role to play in strengthening the foundations of lasting peace and equitable and sustainable development. Advancing cooperation in education, the sciences, culture, communication and information holds strategic stakes at a time when societies across the world face the rising pressures of change and the international community faces new challenges.
The competition
1st place
"I am Cenote" Camila Jaber, 25, Mexico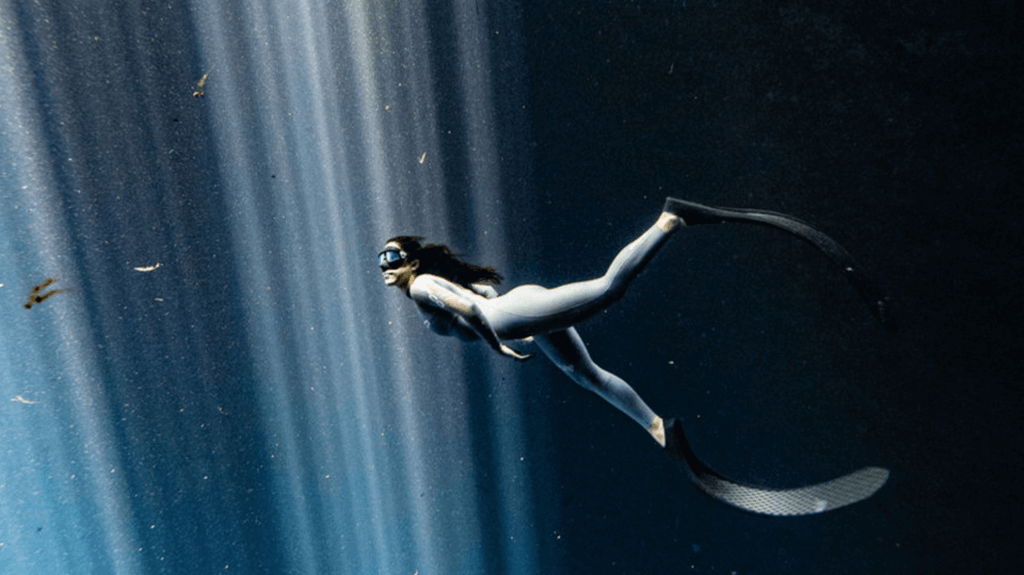 Freediving national record holder for Mexico and student Camila Jaber has taken inspiration and experience from her time as a water athlete to create art that raises awareness about the ocean's problems, as well as trouble being faced by freshwater ecosystems. The goal of her work was to reduce the impact of the impending water crisis, particularly calling on the tourism industry to acknowledge their destructive contributions to this crisis and climate change as a whole.
2nd place
"Pure Water Raincoat" Hikima Mahamuda, 30, Ghana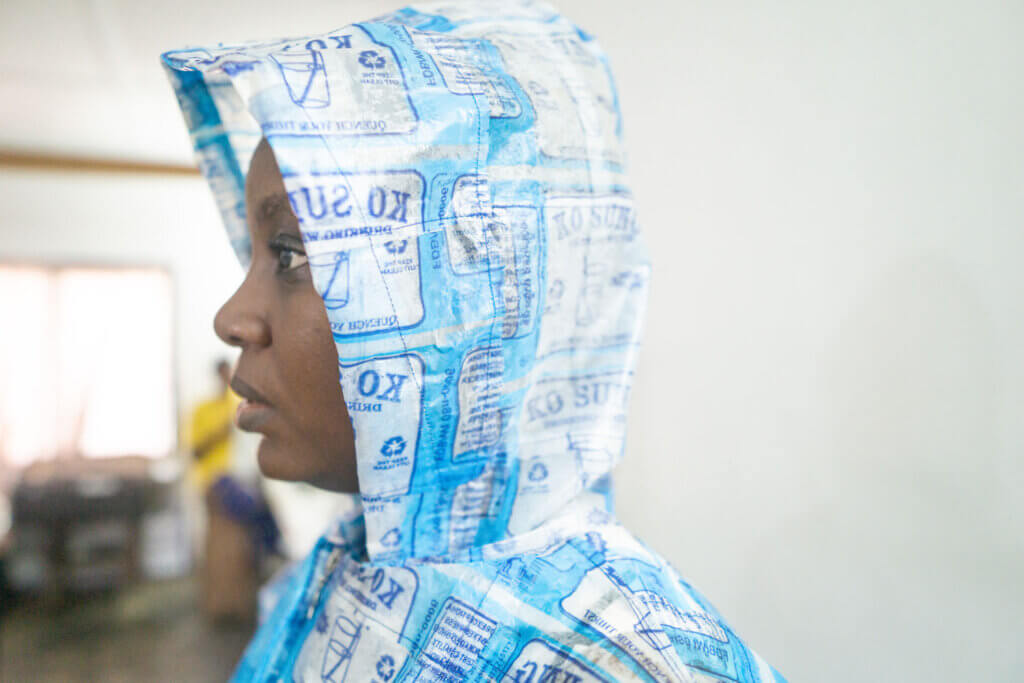 In Ghana, water is most consumed in packaged water-filled bags and has become 'a major cause of plastic pollution' for the country. When they are burned, they contribute even more negatively to the climate as Mahamuda acknowledges we are currently experiencing. As a designer with sustainability in mind, she was inspired to turn these plastics into raincoats in order to raise further awareness around climate change in West Africa and provide an opportunity for the impact and damage to be reduced.
Further prizewinners:
● Breech Asher Harani, 29, Philippines; "Should We Start Fixing Now?" (2nd Place)
● Samuel Antonio Pineda Manzana, 24, Mexico; "First At Home, Then The World" (2nd Place)
Jessica Angela O'Neill, 22, United Kingdom "Calamities – Plastic & Fauna" (3rd Place)
● Mehrdad Vahed Yousefabad, 30, Iran; "Hope in the Rain" (3rd Place)
● Charlotte Greenwood, 23, United Kingdom; "Bleached" (3rd Place)
● Mingsheng Ni, 24, China; "Disposable Biomaterial" (3rd Place)
● Oscar Crabb, 23, United Kingdom; "From the Ground Up" (3rd Place)
Where Mahamuda captured a rain garment being constructed from flattened water bags, Harani illustrates the impact of more severe typhoons as a conceptual yet compassionate short film. Ni used bio-fabrics to create a dress as proof that waste can be a viable material, while Yousefabad submitted a harrowing, haunting photo of Urmia Lake, the world's sixth-largest saltwater lake that is suffering from ongoing droughts.
Click HERE to view the full virtual exhibition and see all artworks in the digital gallery.