For this week's Alternative Realities, we spoke with artist Pia Fleckenstein, who caught our eye because of her incredible paintings of female figures that not only look poppy but also have a deeper meaning to the artist herself. We talked to her about uninspiring days, her current projects and about her view on art.
‍
How do you manage to create on those days where you just feel uninspired?
I don't create on the days I feel uninspired. There are days for creating and days for perceiving. There are days for dancing, days for drifting, days for painting all day and night without doing anything else, days for lying on the floor deeply hating the world, days for being pathetic and days for just drinking beer while smoking. Painting, for me, is never «work» – iit is always a need, a longing, a conclusion of the things I perceive. The days I feel uninspired are just as important as the days I'm not.
‍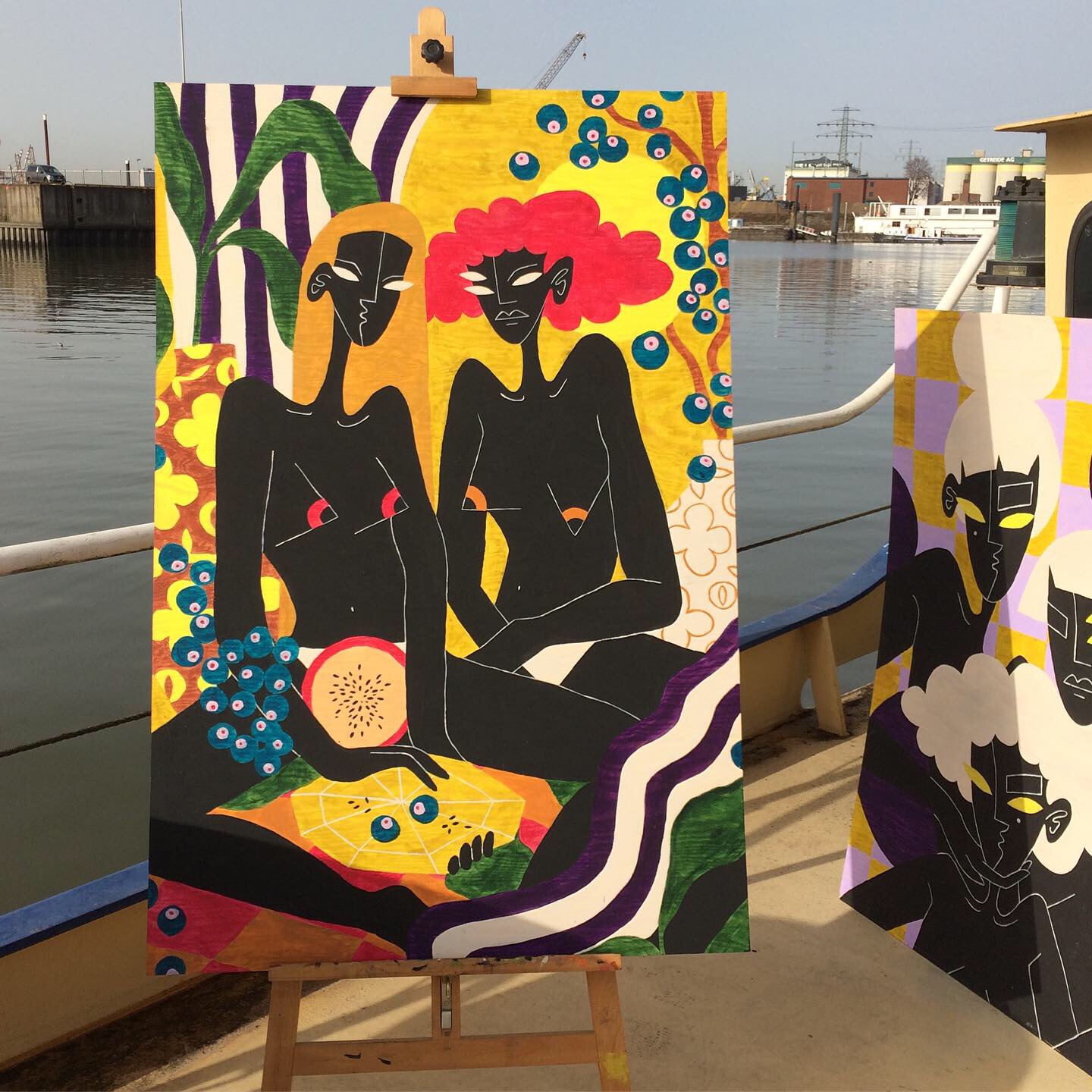 Has the pandemic increased the frequency of these kinds of days for you?
The pandemic hasn't affected my workflow in any kind of way. I'm living on a boat, far enough away from the city to avoid everything I that could ever be locked down. My creative output doesn't depend on people or things to consume. I'm painting on the water just as I did before.


Can you give us a brief introduction to you and tell us about the projects you usually work on?
I'm creating and living on a boat in Hamburg. I'm trying to built landscapes and feelings, expressed as women. Women being cities, women being fruit, women being sculptures, women being ornaments. My paintings are a conclusion of all my fears, my anxieties, my secret powers, my hopes and dreams, personified by the women I paint.
‍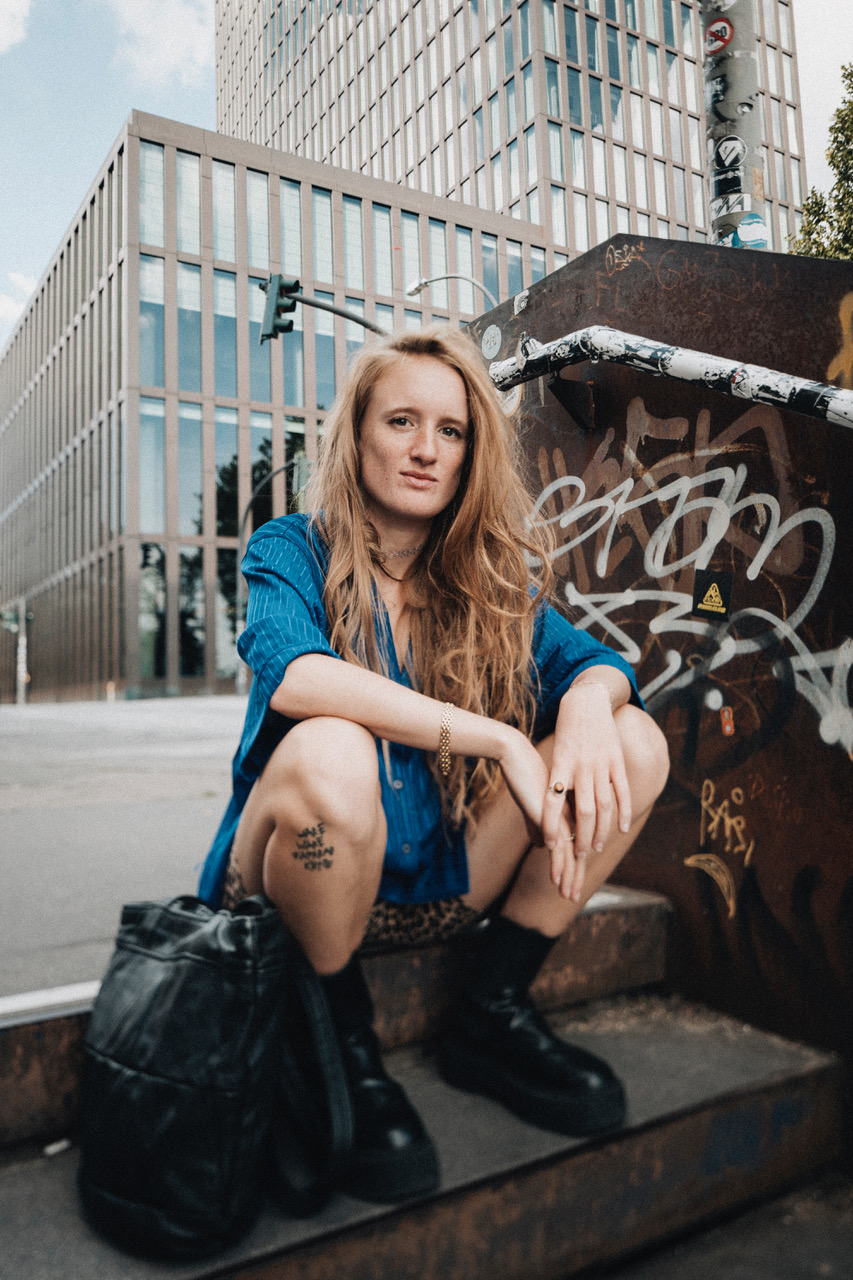 What are your creative goals for the next few years?
The only goal I have is to keep on expressing feelings through art, to process the things I deeply hate and to transform space. Everything I create is part of a process that forces me to express myself through painting. This process is a visual diary, a transformation and a longing.
What was your favorite project to date and why?
My favorite project so far has been THIS IS A STORY. It is a visual myth, told through sixteen giant paintings on wood in for chapters. It is the story of blinded tribe and its way back home to sea. There is a trailer for this project on vimeo. I have also published a book called LADIES which is a visual search for all the things that ladies can be.
‍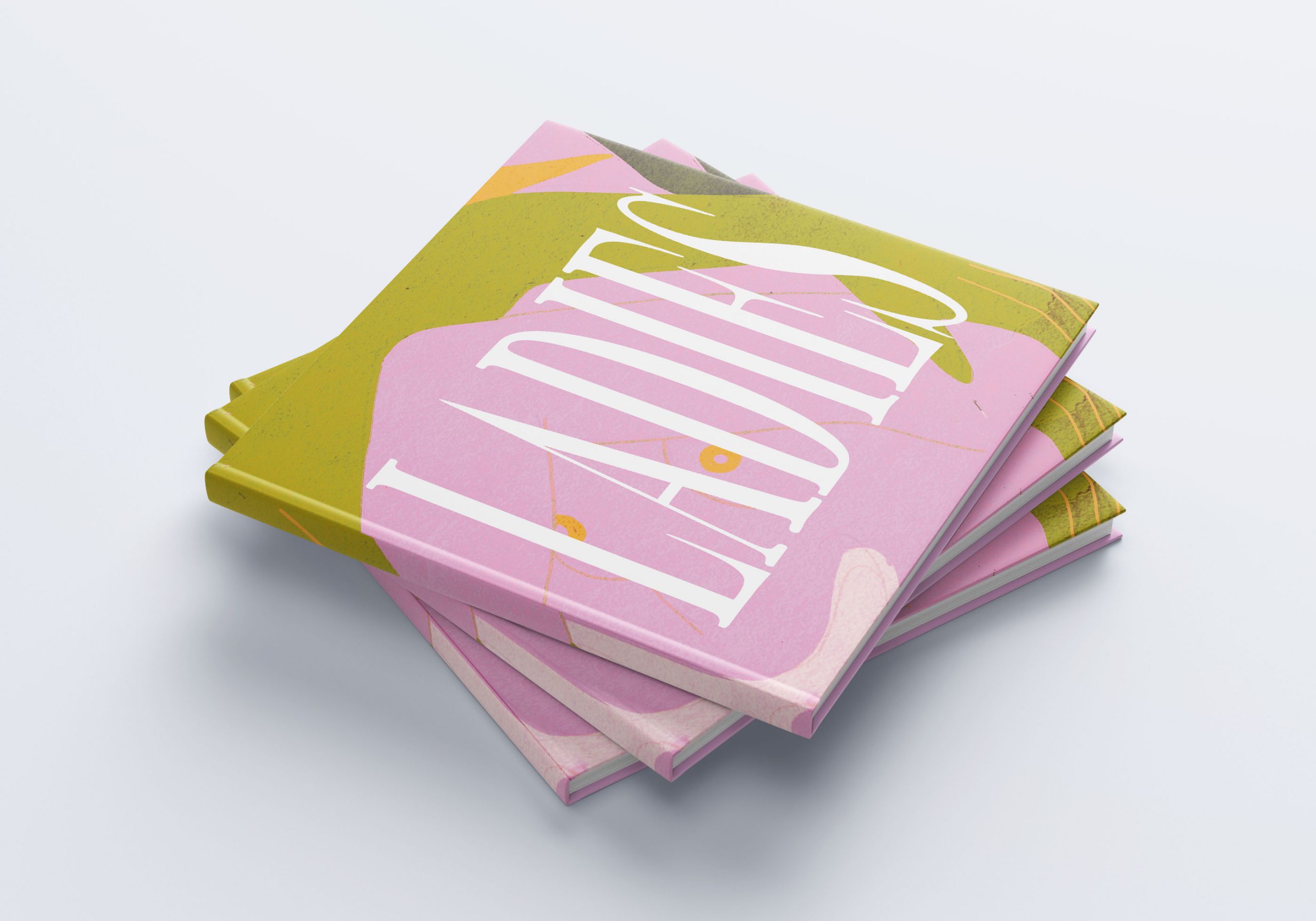 ‍

Are there any projects you're currently working on that we can look forward to in the future?
I'm currently working on huge paintings on wood. I'm painting nearly everyday, so there will surely be big things coming in the future. I neither know the format, nor the direction. I only know the medium and the medium will be ladies. Someday there will be exhibitions on the boat.
‍

At Title, we emphasize the importance of staying true to yourself, your art, and your identity. What would you say is your True Identity?
I don't believe in the concept of identity. I neither believe in the concept of individual creation. Everything I create is an interaction of all the people, the places, the feelings they create and the things I give meaning. Art is a transgression of all those perceptions. I don't believe in art as something an individual sterilized being creates separately from its world.  Art is something dividual.
‍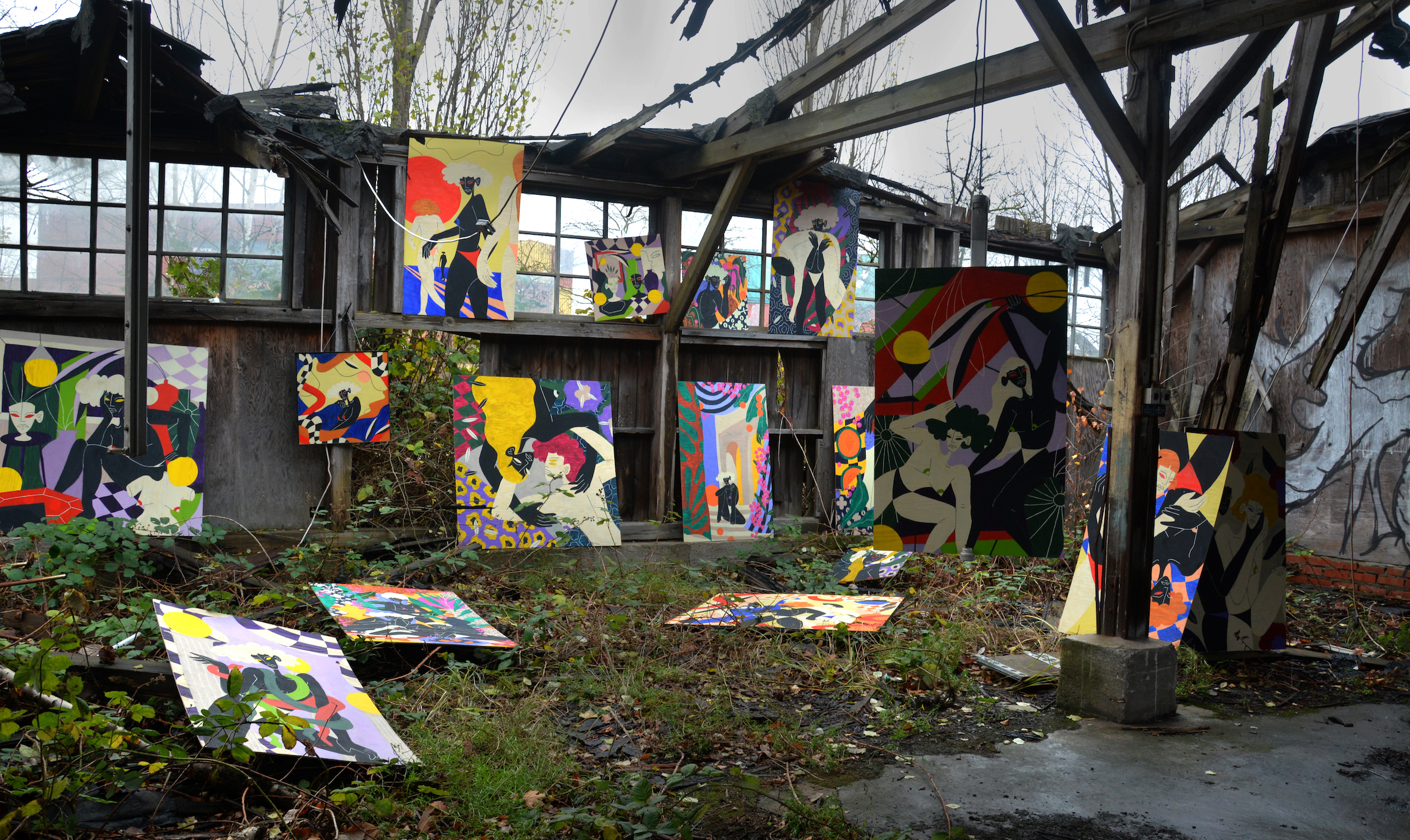 ‍
‍

Any Artists you look up to ?
Inès Longevial, María Medem, Henri Matisse and of course Pablo.
What is your advice for young artists trying to stand out in the overflowing creative scene of 2020?
Don't try to stand out.
‍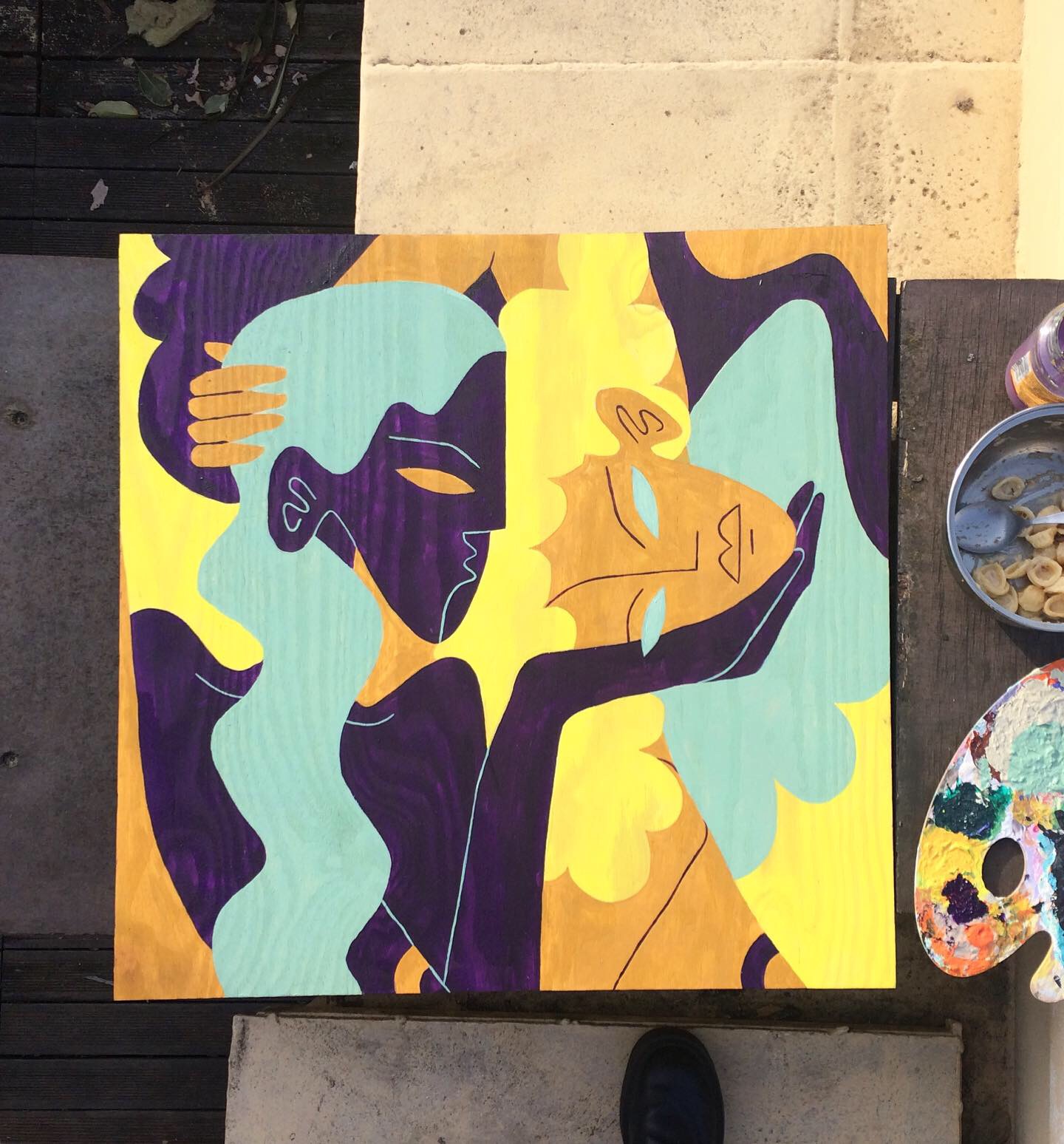 ---
Follow Pia Fleckenstein on Instagram