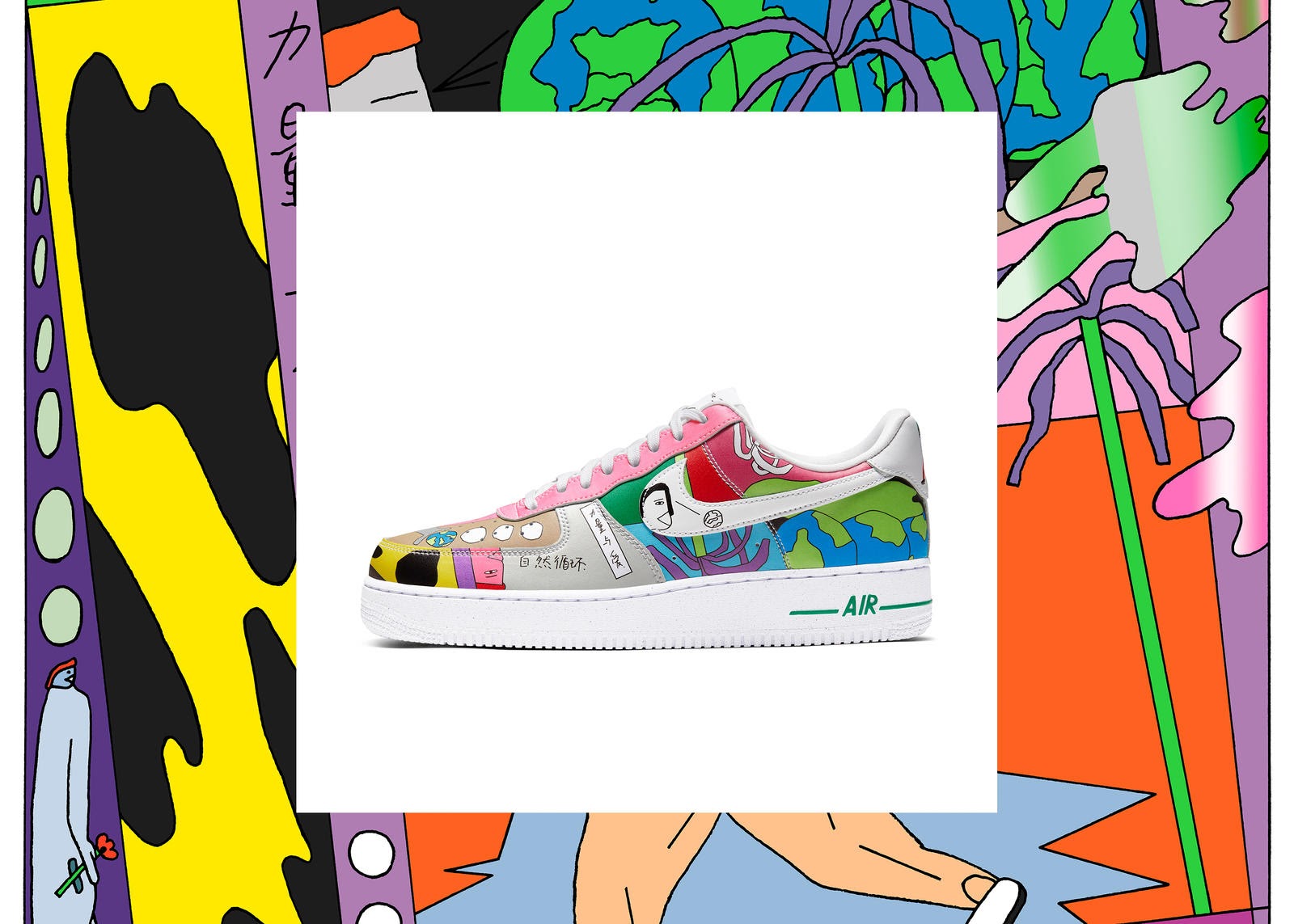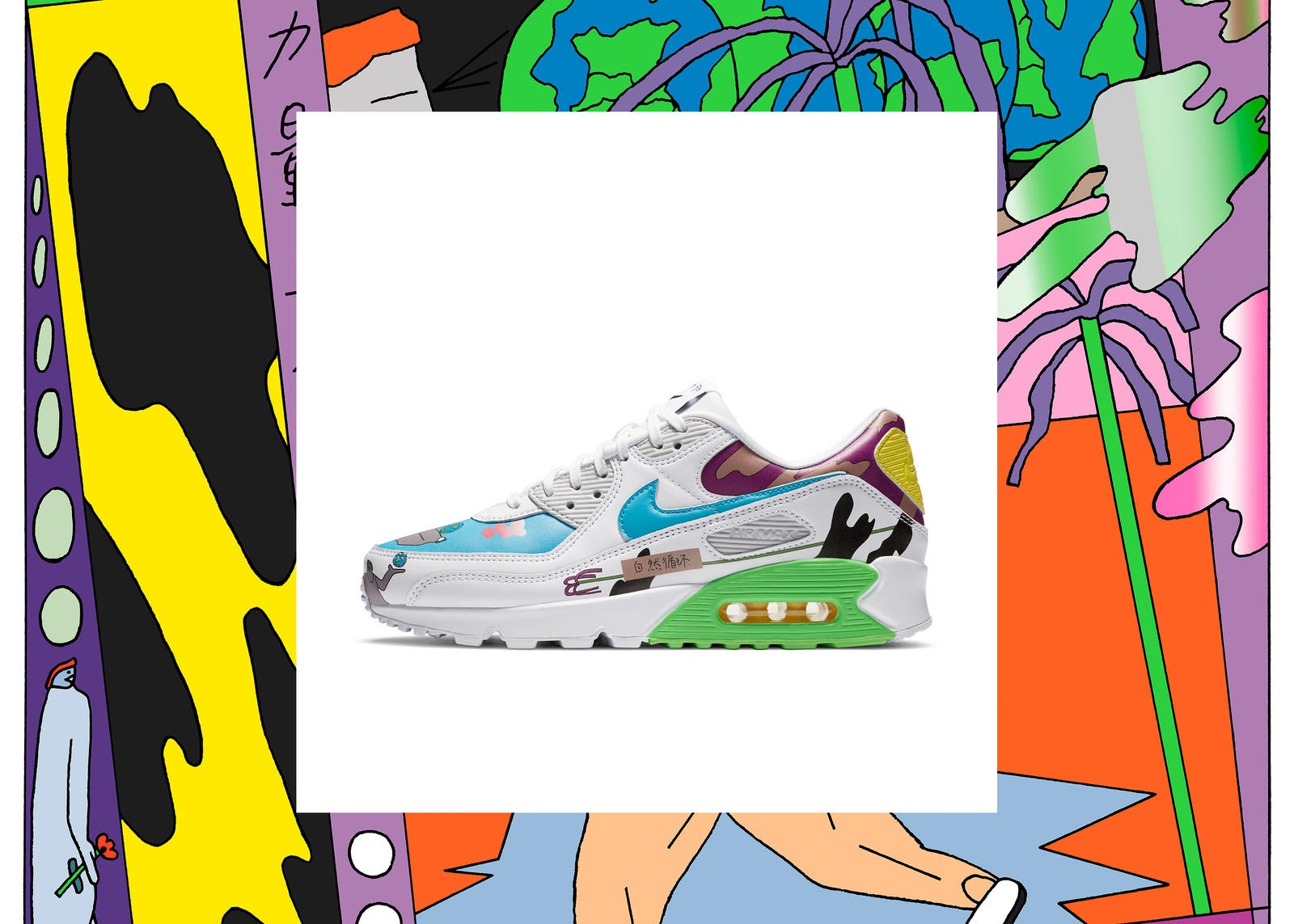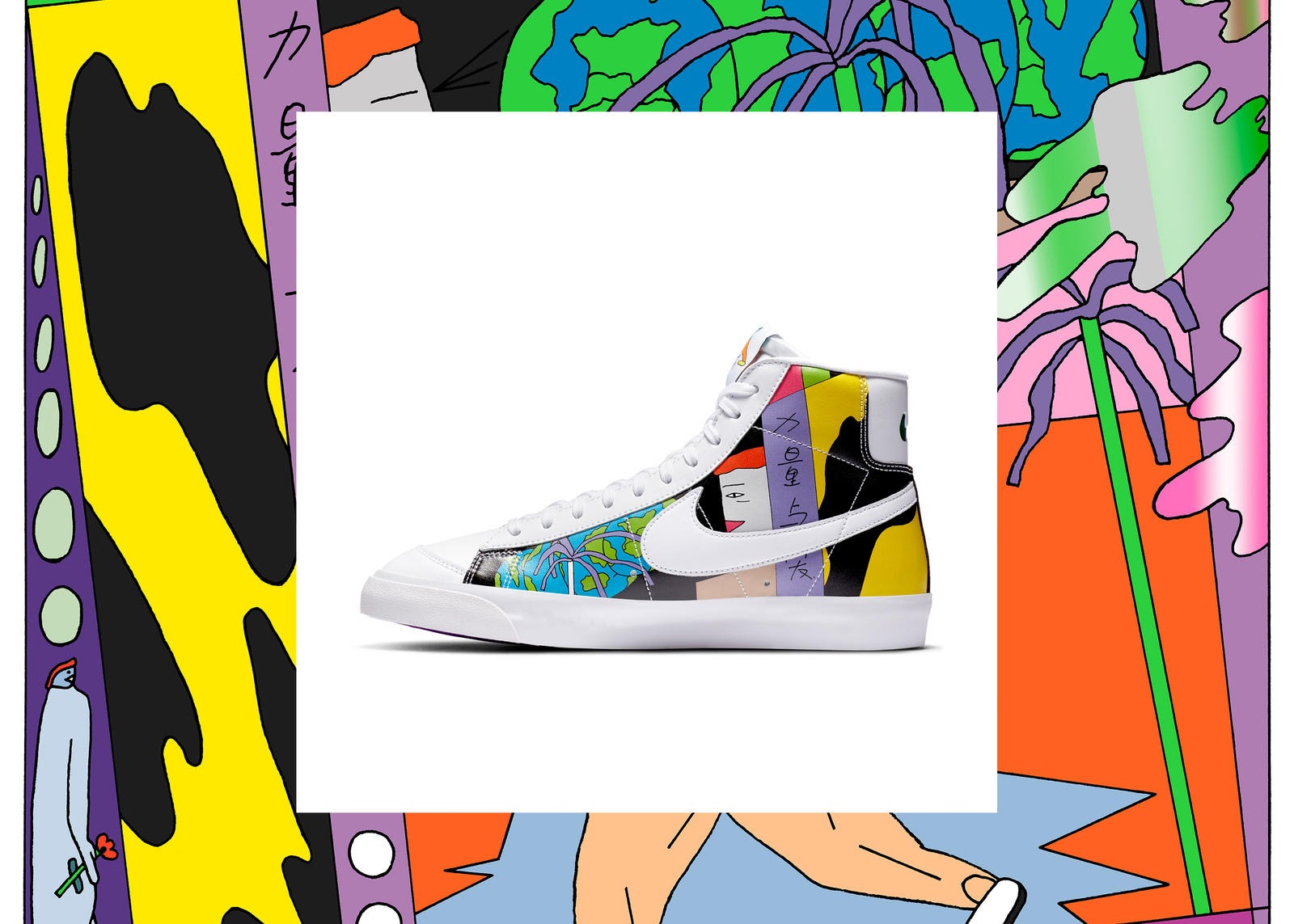 ‍
Meet Ruohan Wang, a Berlin-based artist whose captivating artwork is a seamless blend of her love for nature, vibrant aesthetics, and a sustainable approach. In this interview, we'll delve into Ruohan's artistic journey, her collaboration with Nike, and the inspiring message behind her innovative designs.
Ruohan's artistic approach is centered around a deep appreciation for nature, which is reflected in the organic shapes and vivid colors that characterize her work. She draws inspiration from the natural world around her, and her art often serves as a call to action for environmental conservation.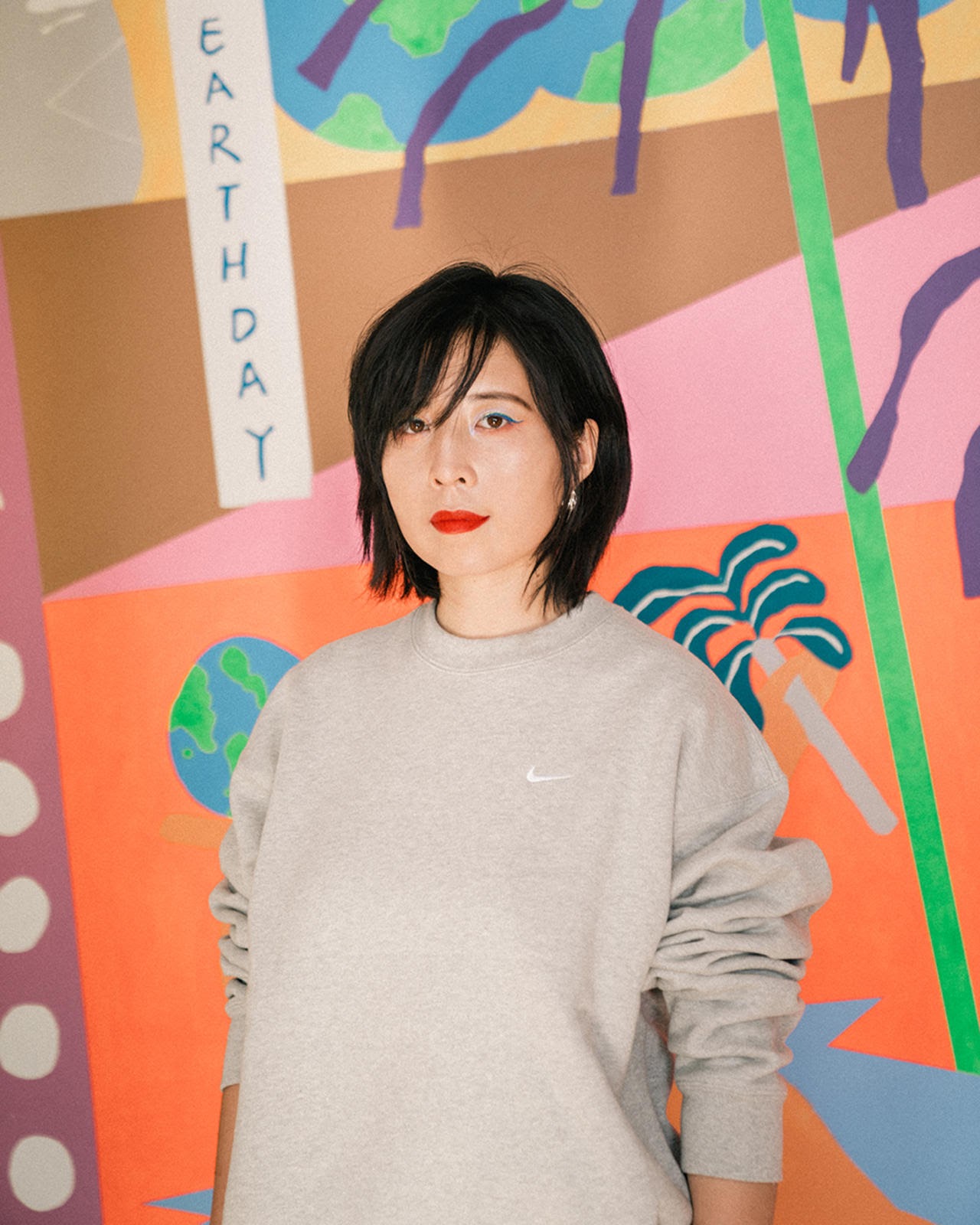 One notable collaboration that exemplifies Ruohan's commitment to sustainability is her work with Nike, where she designed a limited edition collection of sneakers made with recycled materials. This collaboration allowed Ruohan to merge her love for art and nature with her passion for sustainability, resulting in a unique and innovative product that is both beautiful and environmentally conscious.
Ruohan's work is not only inspired by the two highly influential cultures in her life, but also by her love for nature and all its beauty. She is known for her bold and vibrant aesthetic that she brings to life in a lively and fun manner. In a collaboration with Nike, Ruohan portrayed her artistic talents on three separate sneakers, the Air Force 1, the Blazer Mid '77 and the Air Max 90. Using the sneakers as her blank canvas, Ruohan brought her visuals to life through colorful patterns, motions and characters. The silhouettes depict themes from her upbringing in China and Germany, while still honoring the Earth in a sustainable way.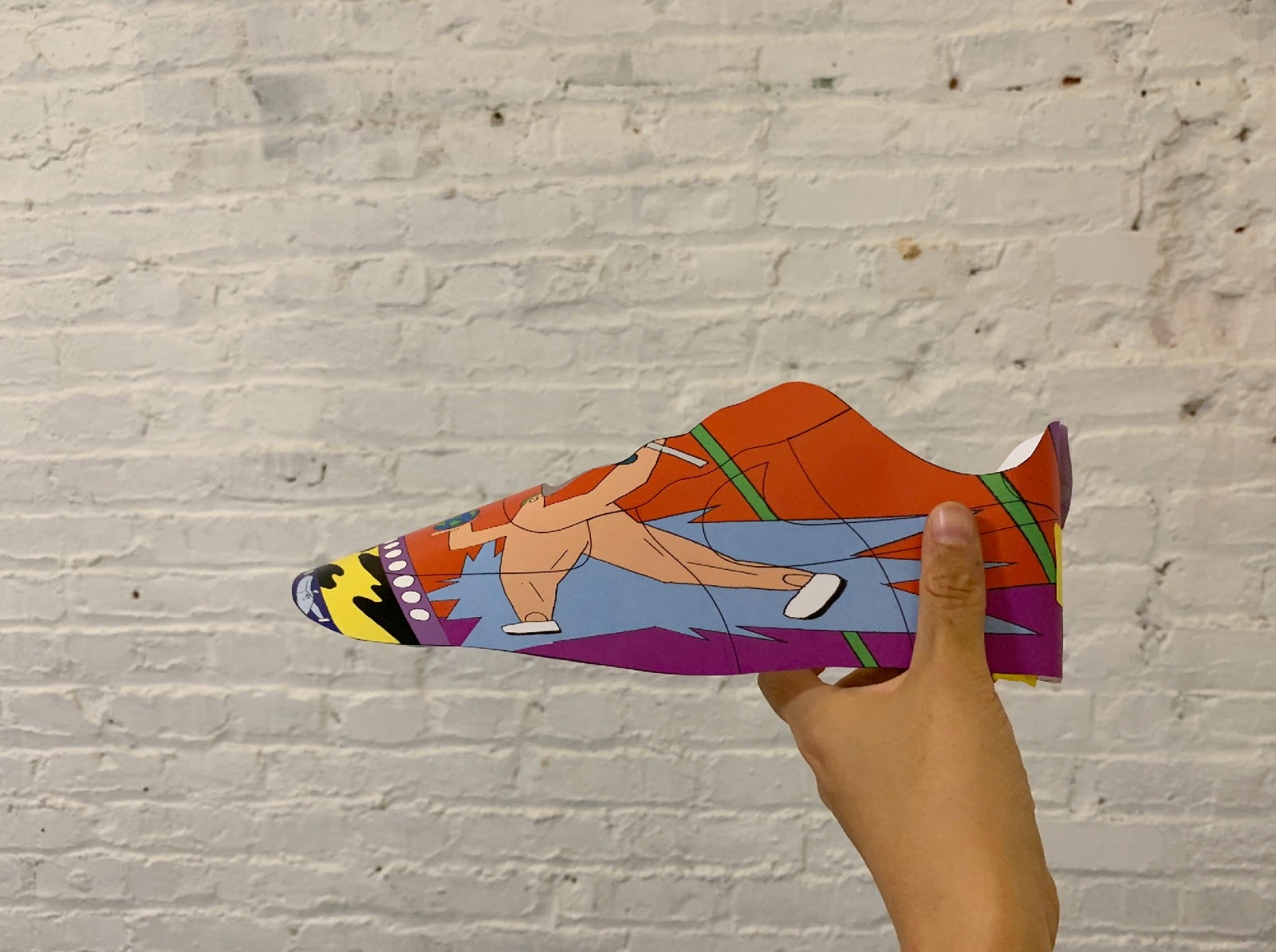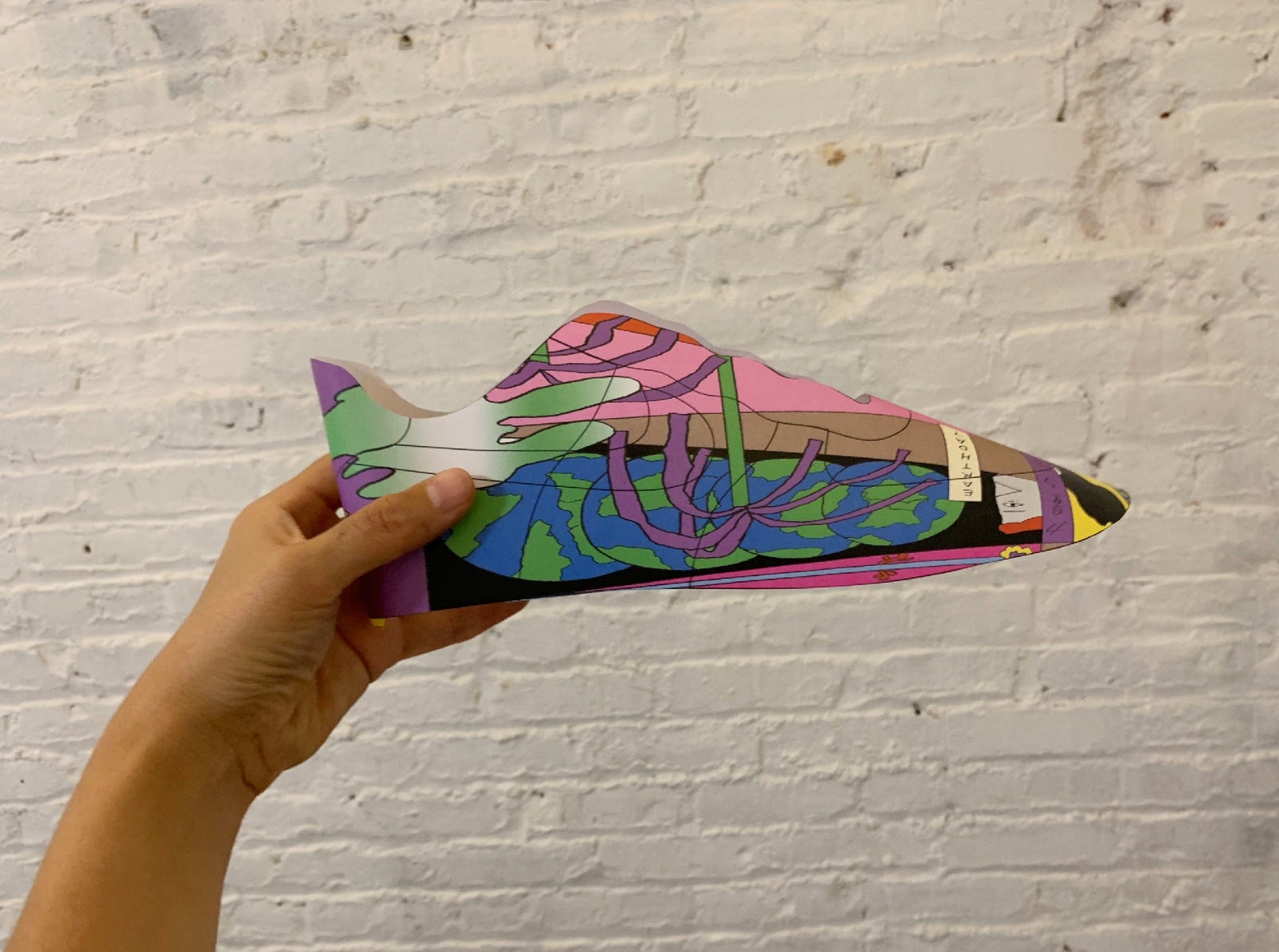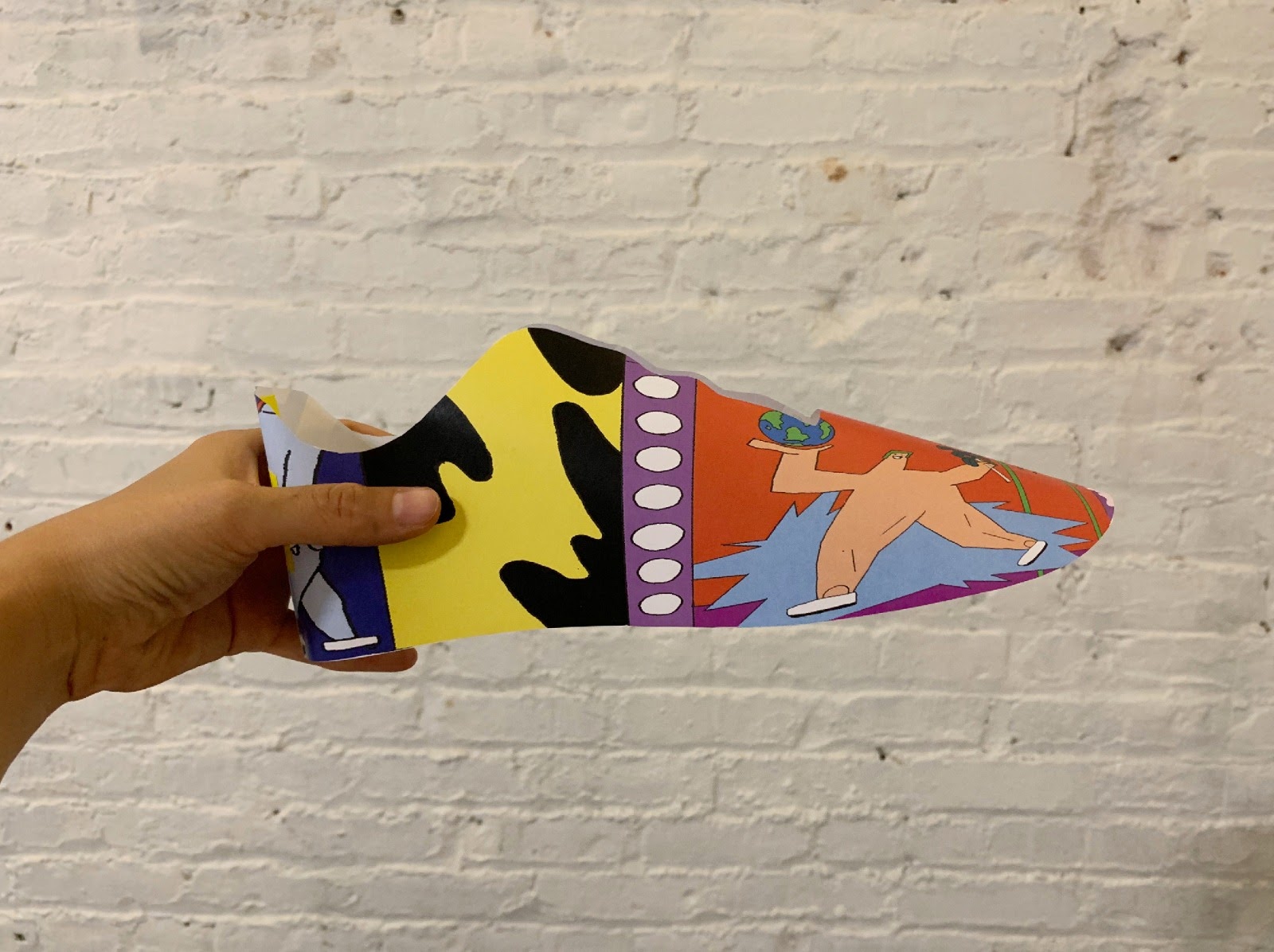 ‍
This year's Nike Flyleather collection also features 50% recycled leather fibre that reduces our carbon footprint, and allows us to buy new innovative products with good conscience. "The earth belongs to every person. Every culture is part of this global mission to protect it," Ruohan told Nike News. We got the chance to interview Ruohan Wang on her inventive designs and learn more about her creative process, inspirations and influences.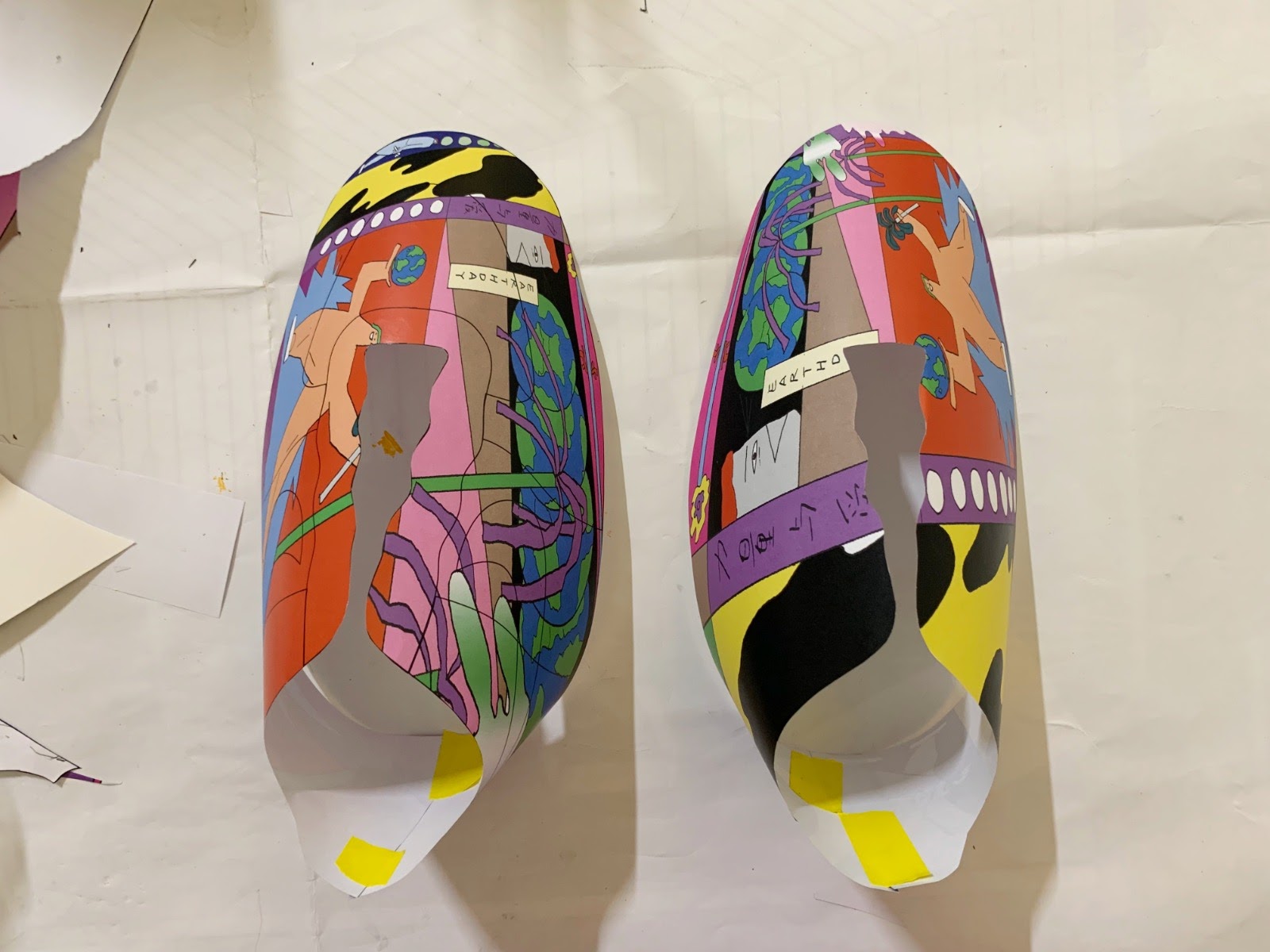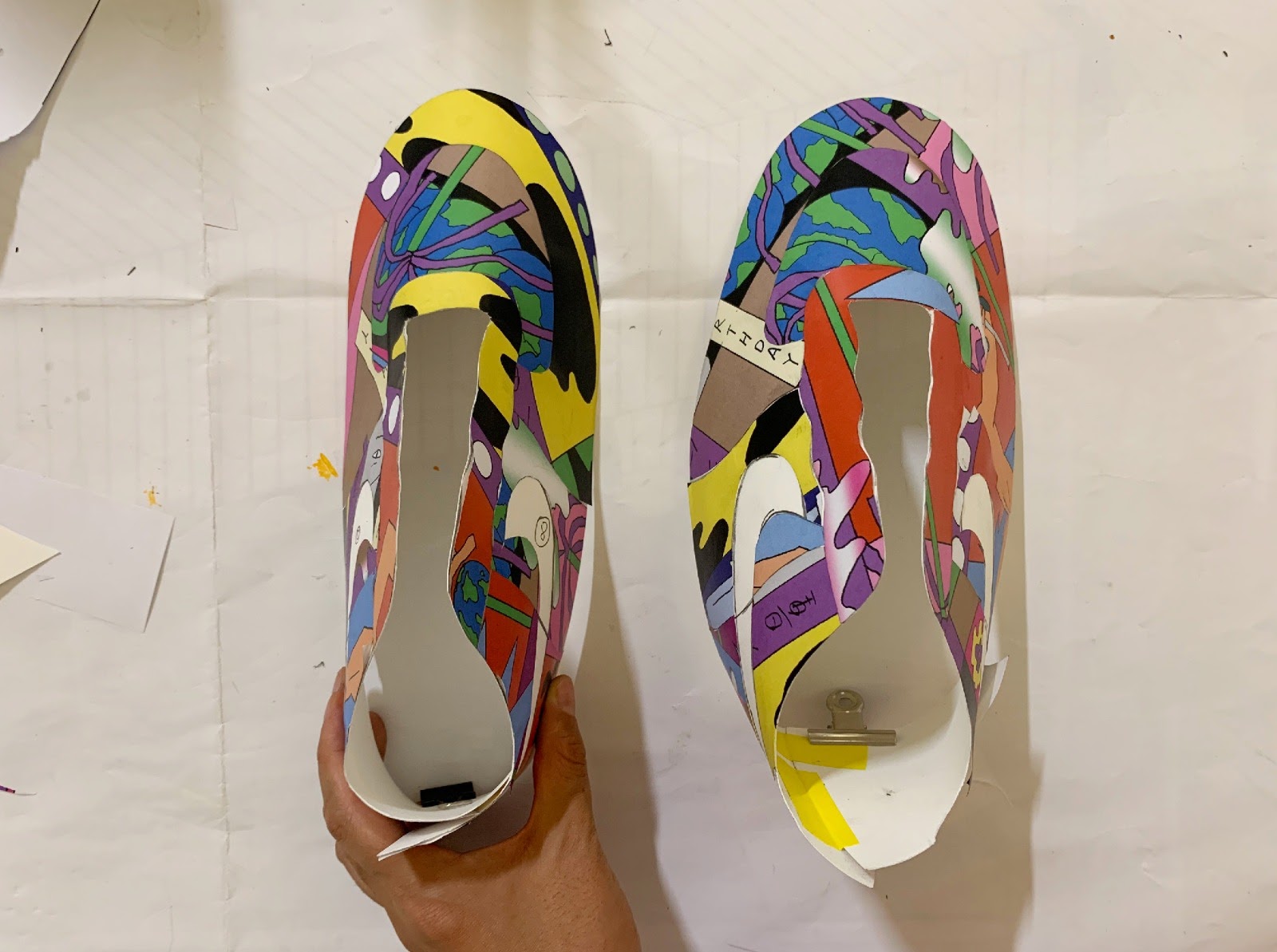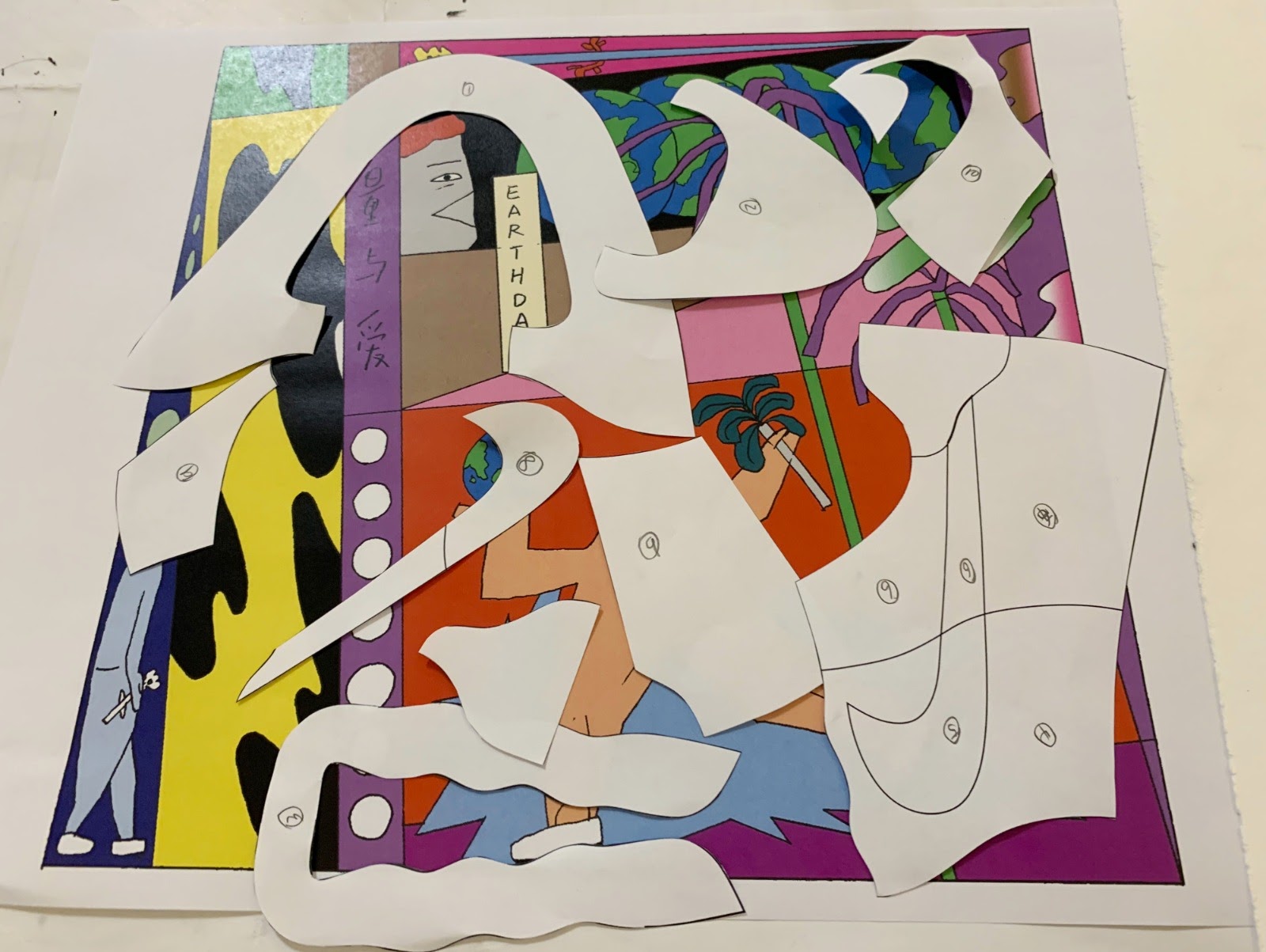 ‍
1. Please introduce yourself briefly and let us know what you usually work on.
I'm Ruohan Wang, an illustrator, painter, and visual artist based in Berlin, Germany. Born in China, raised in China and Germany. I studied illustration with prof. Henning Wagenbreth at the Berlin University of Art (UdK). My work focuses on the interactive experiment between illustration, objective, and improvisational aesthetics. The main topics in my work are time, movement, and energy transformation. After graduation in 2017, I worked as a freelance artist on universal mediums and scales, such as prints and painting, public art and installation, fashion, and object.
‍
2. Did the epidemic influence you at all, positively or negatively?
The Epidemic did impact both of my work and life. I felt sad and useless as I saw so many people lose their life. On the other hand, I am conscious of more responsibilities as normal people and as an artist. I saw more love between people.
3. What is your usual creative process, while working on a project?
At the beginning of a project, I will think about who the audiences are and what I want to output from my image, and how I can bring rethinking or sympathy in an image via a happy and relaxed way. After researching the points I begin with related elements in the sketch and build them together in a surreal scene.
6. Do you consider yourself a realistic type of person and are you good at self-reflection?
Yes, I am good at self-reflection. "Part of the meaning of life is to keep getting to know yourself better", my father told me.
7. What inspires you the most, especially during hard times like these?
The earth and the interaction between humans and nature inspire me the most.
8. Any Artists you look up to?
Prof. Henning Wagenbreth.
(Henning Wagenbreth is a graphic artist and provides worldwide illustration services via wagenbreth.de)
9. Is there any advice you could give to people during these hard and confusing times to stay motivated?
Finish the thing you are doing right now, and do what you know next, is the best solution, I think. Accumulation is indispensable.
10. Is there anything you would like to add on your piece for this project, that you think people might not understand?
No.